Top Emerging Euro-Retirement Choice (Because The Tropics Aren't For Everyone)
"The tropics are not for everyone," writes new Correspondent Patrick Murphy. "I love palm trees and hot sand underfoot on the beach, too, but I would find it hard to live without a change of seasons–crisp fall mornings, trees ablaze with color…the feeling of renewal that comes with the onset of spring.
"Moreover, some of us feel cultural connections with Europe and the Old World and like the idea of dividing our time between the beaches of Latin America and the cities and landscapes of ancient Europe.
"That's why, when I was making my 'retire-overseas' plan, I covered my bases. I bought a place where the palms grow (and where I might end up living one day).
But my first retirement home is going to be in the heart of the Old City in a European capital. Like many places around the world, this part of the world saw real estate prices soar through 2007, then fall back sharply during the financial crisis of 2008-09. Prices have begun to recover, but there are still great deals to be had.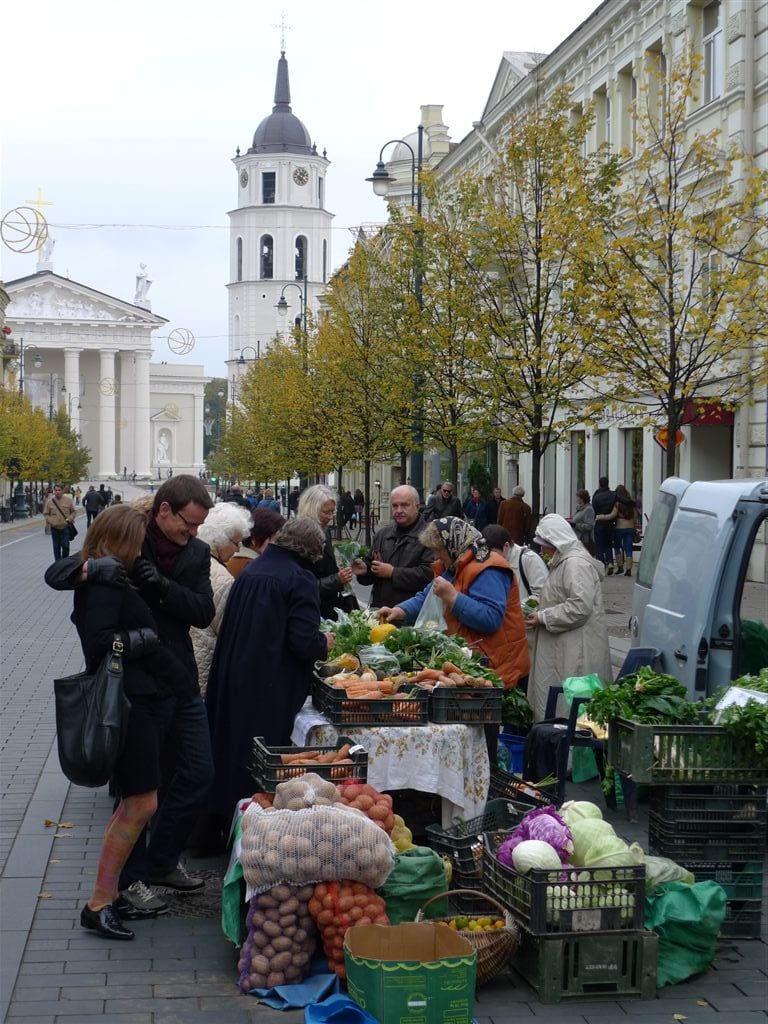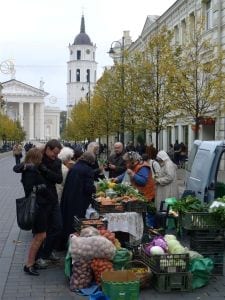 "I first visited this part of Europe more than 25 years ago, again 10 years ago, and then I began visiting more often a couple of years ago. I've been living in Europe for 18 years, and, during that time, I've seen the usual tourist places as well as many that are off the beaten track. As I became more enamored with what this region has to offer, I began pricing real estate. Finally, after looking at many choices, I settled on a spacious apartment in a building dating from the Renaissance but remodeled over the years, with high ceilings, thick walls, and exposed wooden beams, overlooking a quiet courtyard and affording views of magnificent Baroque churches in the distance from its top floor. The cost was a fraction of what a similar place would be in a more developed and better known European capital city.
"Leaving the apartment, I am just a few minutes' walk from many restaurants, offering everything from hearty local fare to upscale gourmet cuisine, as well as French, Argentinian, Indian, Mexican, Scandinavian, Chinese, and many other choices, all at prices that are dirt cheap compared with Paris, London, or Moscow. The city also has museums with good exhibitions, fine offerings for music-lovers, classical and contemporary, and world-class basketball. Not really my thing, but Lady Gaga is coming later this year.
"This is a green city with parks and two rivers and good places for biking. I like to walk and can get to just about anything I need on foot. When I need to, I can get to the large, modern shopping mall using public transportation or one of the very cheap local taxis. It costs less than US$10 to take a taxi from the heart of Old Town to the modern, efficient airport (with many connections to other European destinations, on both major European carriers and the discount airlines).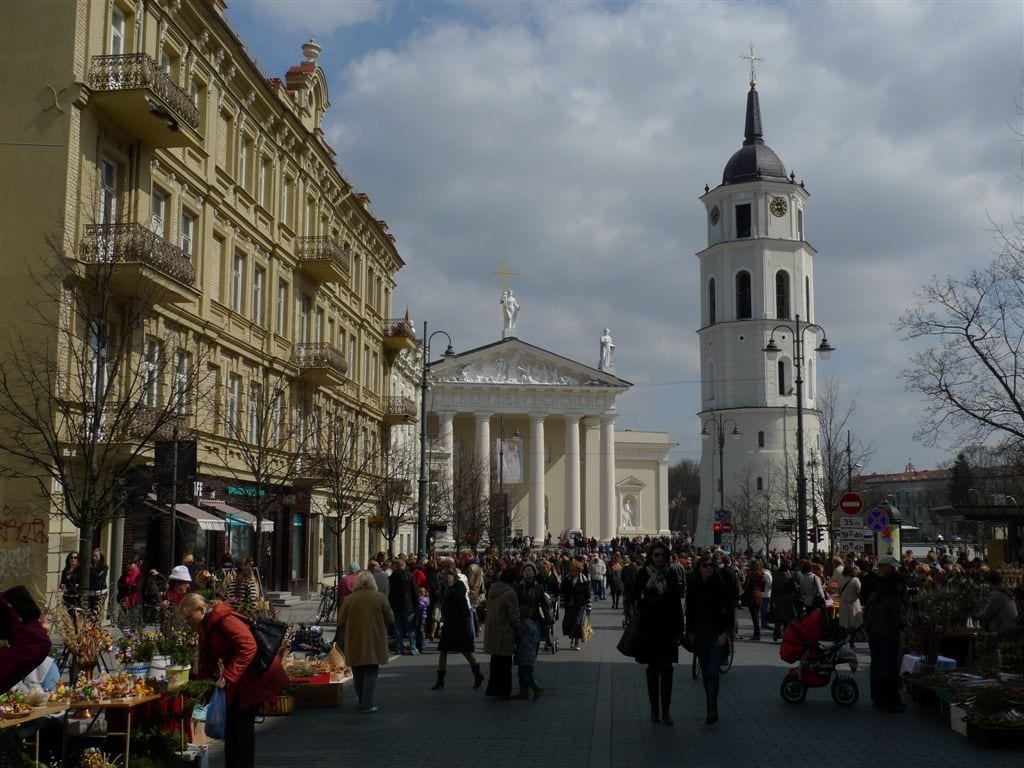 "Because the city is so walkable, public transit is good, and taxis are cheap, I don't need to own a car. I use the money I would have spent on keeping a car to pay for vacation expenses, such as renting a car for the few-hour drive to the beach.
"Did I mention the property taxes I have to pay on the spacious apartment in one of Europe's loveliest Old Towns? Zero. Property taxes on residences were introduced only recently and apply only to the most expensive properties.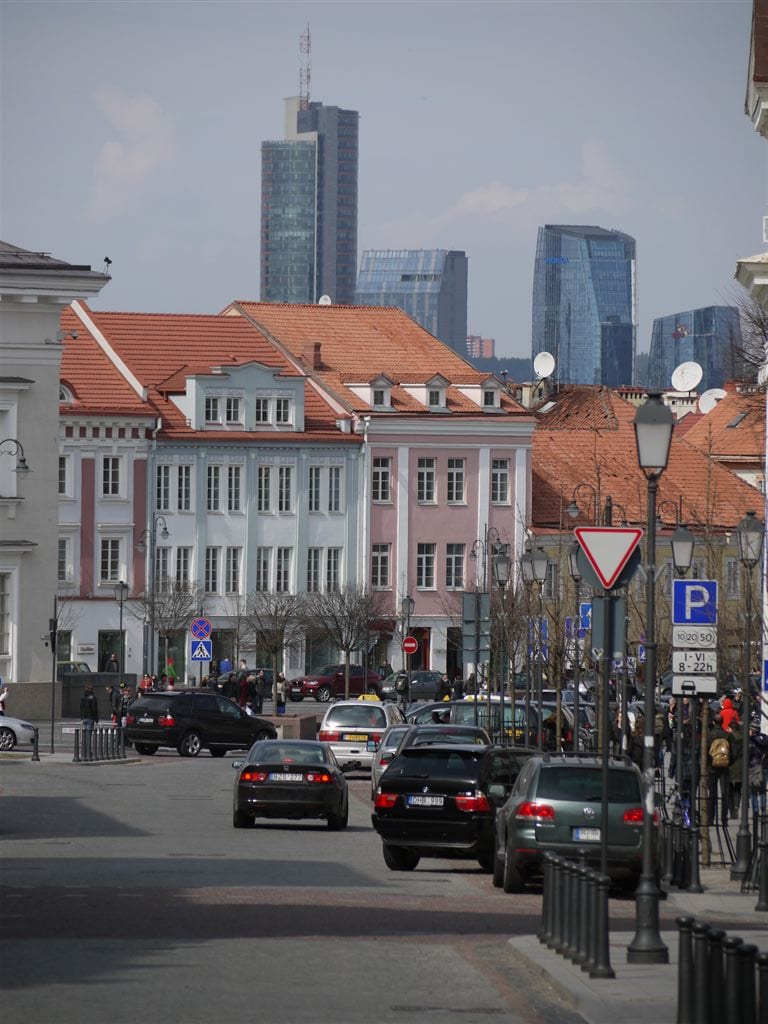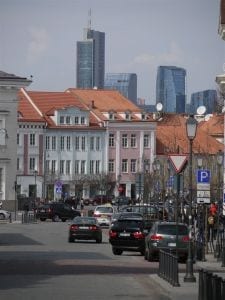 "In warm weather, Old Town buzzes with tourists from all over Europe and the world. Some have come to explore the place their ancestors hailed from. Others want to see one of Europe's largest and best-preserved Old Towns, with world-class cathedrals and a castle on a hill, picturesque taverns in ivied courtyards serving good local beer, and lively night life. The city and this country have a rich and sometimes troubled history, located as they are on the fault line between Catholicism and Orthodoxy, between Eastern and Western Europe, in an area historically fought over and peopled by several nationalities, each of which contributed something to the fascinating blend of cultural influences to be savored here today.
"The Old Town I'm speaking of is in Vilnius, Lithuania. At times, looking at the red-tiled roofs of the buildings lining the narrow cobble-stoned streets and the stunning Baroque architecture of the Catholic churches here, you could think you were in Italy. Turn down another street, where an Orthodox church with its green onion domes looms, and you could think you were in Russia. A sizeable minority of Vilnius' population is Russian. There are daily newspapers in Russian, and Russian is heard on the streets and in restaurants, but the younger generation has embraced English.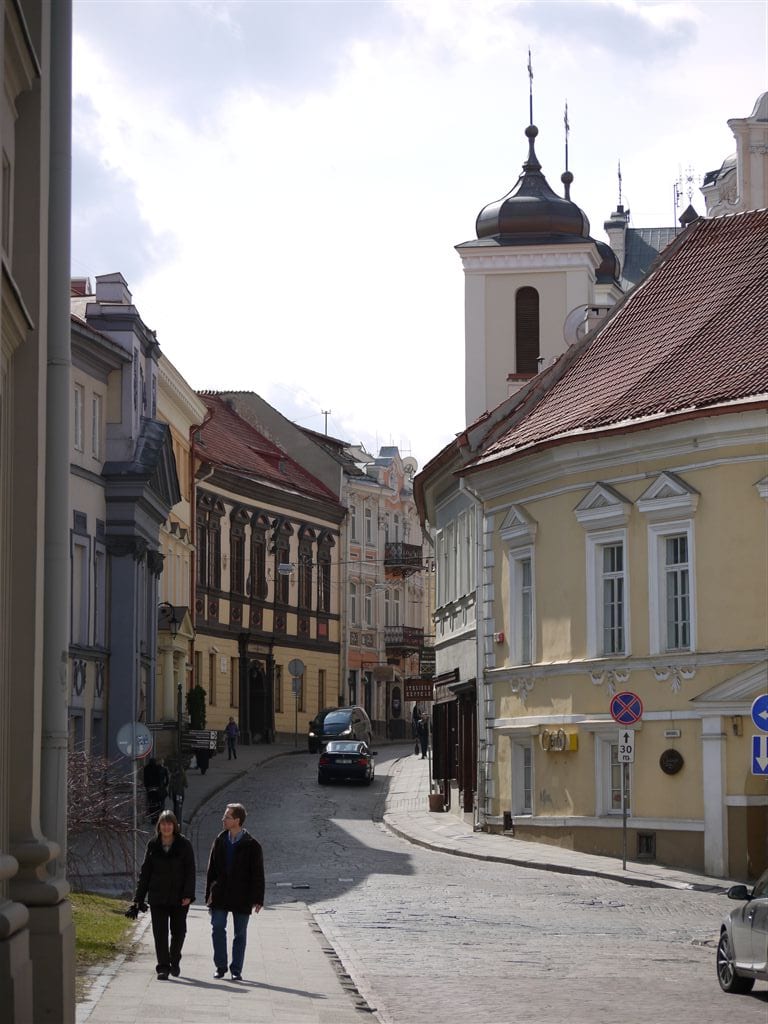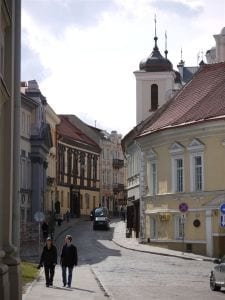 "Busloads of Polish tourists come to venerate a shrine in what was for a time part of Poland. Other tourists visit the city in remembrance of its once-vibrant Jewish community, tragically wiped out during World War II.
"My favorite eating establishments feature hearty Lithuanian cuisine. The stylish fashions made from locally produced linen and the beautiful amber jewelry form another part of the Lithuanian cultural heritage. My bank is a branch of a major Swedish bank, and the Baltic herring and mushrooms and berries of this northern European clime are reminiscent of Scandinavian fare. Coastal Lithuania, where I vacation on the shores of the Baltic, was once part of Prussia; the German writer Thomas Mann had a summer home there. Napoleon and his army occupied Vilnius, and there is a French cultural center a stone's throw from my apartment where I am thinking of reviving my French–once I get the basics of Lithuanian down.
"Those are just some of the cultural influences that have shaped this fascinating corner of Europe, now just 20 years into its newest incarnation as an evolving democracy and member of NATO. Hard hit by the financial crisis of 2008-09, the Baltic countries–Lithuania, Latvia, and Estonia–demonstrated admirable fiscal discipline compared with, say, Greece, Portugal, and Ireland.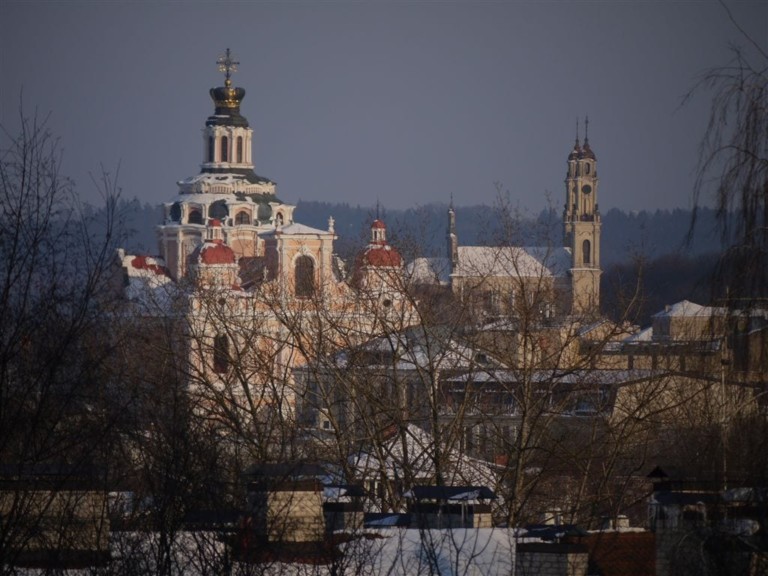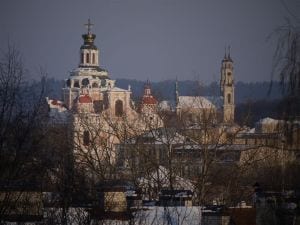 "In this corner of northern Europe, prices remain low. Of the three Baltic countries, only Estonia has adopted the euro, although Lithuania's currency is pegged to it. If the analysts who foresee a sharp decline in the value of the euro are right, then the good values on real estate and travel in this region will become even better. Those who have already scoped out the Baltics could be positioned to take advantage of an interesting opportunity.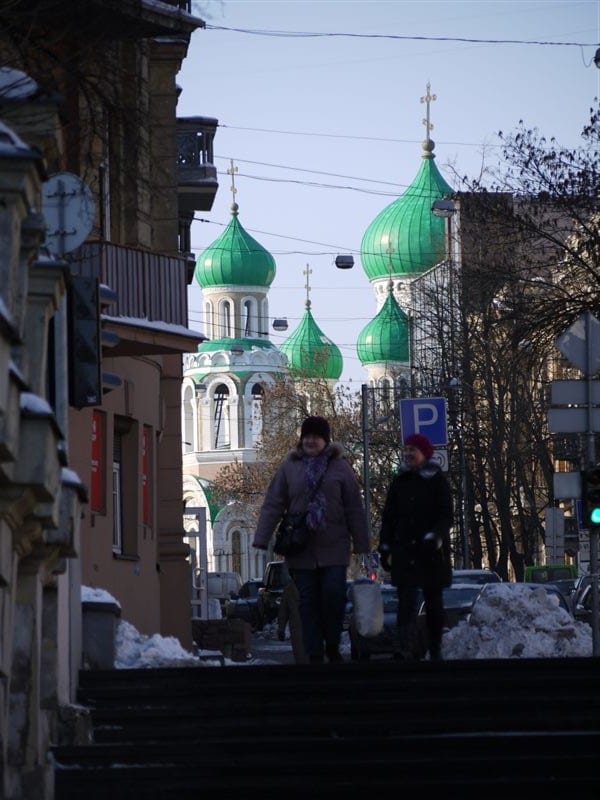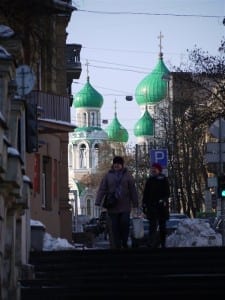 "Some might prefer Riga, with its greater Germanic influences, or Tallinn, with its more Scandinavian feel, over Vilnius. And, in this part of Europe, there is much to be said for parts of Poland, as well as for such lovely cities as Lviv in Western Ukraine.
"But for those of us who feel an affinity with Europe and who are intrigued by places a bit farther off the beaten path than Paris and Rome, the Baltics and Eastern Europe deserve serious consideration right now as an emerging alternative retirement choice. The summers are delightful, the days long, the prices low, and the culture and history rich."
Kathleen Peddicord