I've been spending time in Portugal since 2013.
I knew after the first visit that this was a special place… a place where I wanted to spend as much time as a busy life like mine could handle.
So my husband and I went house-hunting…
We searched up and down the country—a little farmhouse surrounded by an orange-tree orchard… an old villa overlooking a magnificent sandstone-cliff coast… an ancient village cottage with an arched, medieval passageway in Lisbon…
We considered all the options.
Until, at last, we found a charming apartment for sale in the historic seaside city of Lagos.
It was a block from a plaza square, with a cute little balcony and a rooftop terrace with a wide ocean view.
Best of all, because this market had been so long ignored, it only cost 99,500 euros.
We ended up renovating that apartment and then we rented it out for cash flow when we weren't there ourselves.
Ultimately, we had to sell. I mean… how could we not?
The property had increased in value significantly, and my husband, ever the property investor, couldn't pass up the chance to more than double our investment in less than two years.
We were able to sell quickly for capital gains of 125%.
My search for a new pied-à-terre in this country continues to this day.
Here's Why This Matters To You…
Over the years we've been active in Portugal, we've met a lot of people and made a lot of connections.
We've gotten to know this country well… north to south, cities to coast.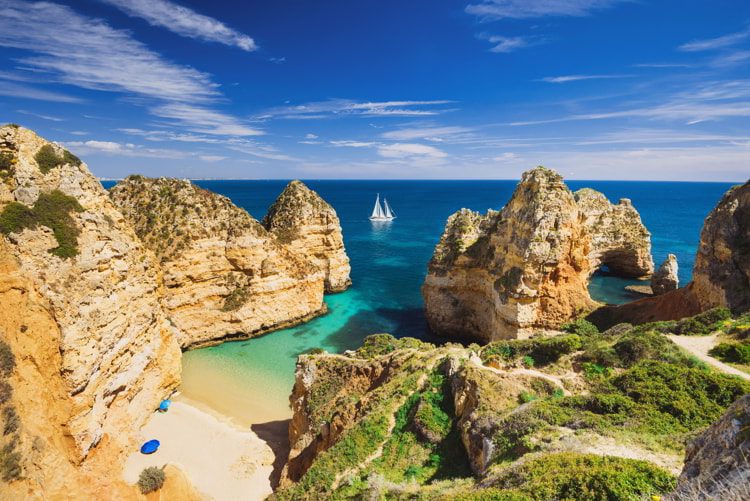 Here at Live And Invest Overseas, we're famous for our "warts-and-all" approach when presenting opportunities and making recommendations.
This has presented us with a real challenge in the case of Portugal. Honestly, there isn't much to complain about.
Get Your Free Portugal Report Today!
Simply enter your email address below and we'll send you our ​FREE REPORT — Portugal: The World's #1 Retirement Haven...
Winters in some places are colder than you might expect for such a sunny place…
And some coastal towns become very quiet off-season.
-Cars And Electronics
Cars are expensive to maintain, and the price of electronics and other consumer goods can be more expensive than in the States…
-The Language
Have you tried learning Spanish? As someone who has made efforts to speak both Spanish and Portuguese, I'd say Portuguese is twice as difficult.
The good news, though, is that the locals understand this… and almost everyone you'll meet speaks English to some level.
Plus, North American (and British, etc.) movies and TV shows are broadcast in their original English.
That said, we recommend that, if you, like we, decide you want to spend time or money in this beautiful, sun-drenched country, you make the effort to learn at least basic vocabulary. It's only polite, right?
What else?
-The Cost Of Living
Well, while, as we've been pointing out lately, Portugal's cost of living is on average 32.5% lower than in America… and rents can be a whopping 42.6% cheaper despite the fact that most people live within 50 miles off the coast… not everything is cheap.
Gas costs the equivalent of around US$7 a gallon. Yikes. Still, keeping things in perspective, gas is a very small portion of a typical retiree's monthly budget.
If you need to upgrade your phone or computer, you can expect to pay about 25% more than you would in the States. Electronics are pricey. We'd recommend replacing any devices that need replacing before making your move.
After all these years of close inspection, those are the only negatives we've been able to identify.
Big picture and bottom line, Portugal checks every box on the retiree's checklist.
Until next time,



Kathleen Peddicord
Founding Publisher, Overseas Opportunity Letter