Located in the picturesque blue waters of the Mediterranean, the beautiful island of Cyprus has been a top spot for sunseekers for years. Filled with historical sites, traditional towns and villages, breathtaking beaches, delicious food and an exciting night life, it is no surprise Cyprus has become a favorite destination for expats around the world.
There are many reasons to visit, explore and live in Cyprus. The cost of living is low, so expats and retirees can live the good life at an affordable price, the people are friendly and welcoming, and there are well-established expat communities, the lifestyle is laid-back, and there are great options for residency.
In spite of being a small island, there is a lot to do in Cyprus.
1. Relax at The Beaches
Cyprus has no shortage of beaches, and whether you are looking for a popular beach filled with fun-loving tourists or a secluded beach where you can truly enjoy some peace and quiet, there is a perfect area for you.
Some popular beaches are;
Coral Bay in Paphos – Coral Bay is a very popular beach which is near to villas and resort hotels. Visitors will have options for watersports rental shops, restaurants, cafe's cocktail bars and souvenir stores.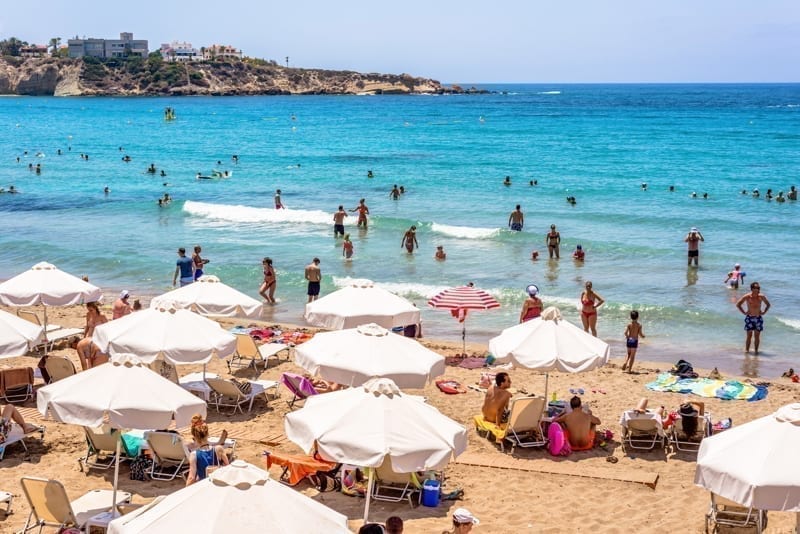 Nissi Beach in Aiya Napa – This beautiful, crystal-clear water beach stretches for 500 meters, the water is very clean and the beach has won awards for its beauty. There are bars and nightclubs nearby and a few options for watersports rentals as well.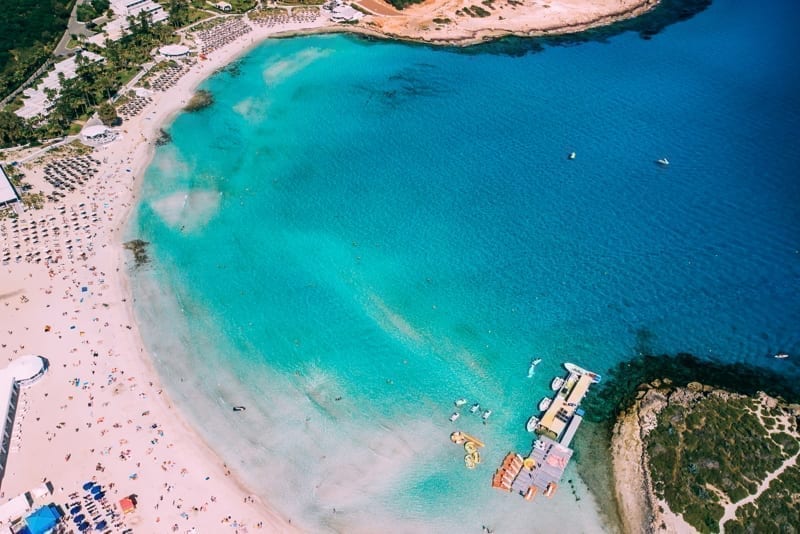 Quiet and secluded beaches include;
Aphrodite's Rock in Paphos – Okay, hear me out. While the rock itself is a popular destination, the nearby beach itself is very quiet.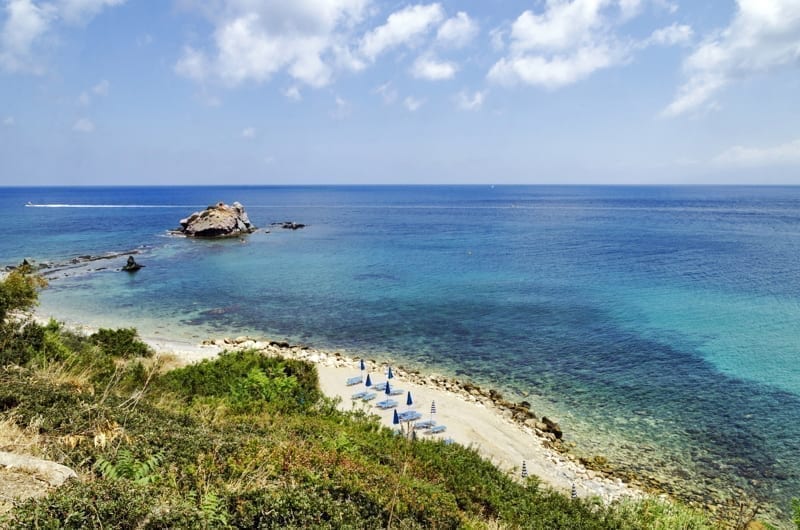 Lara Beach in Paphos – This is a secluded beach, there are no hotels or cafe's or restaurants. You will need to get a 2WD or 4WD to get out here and be careful. Best to go with a guide who knows what they are doing.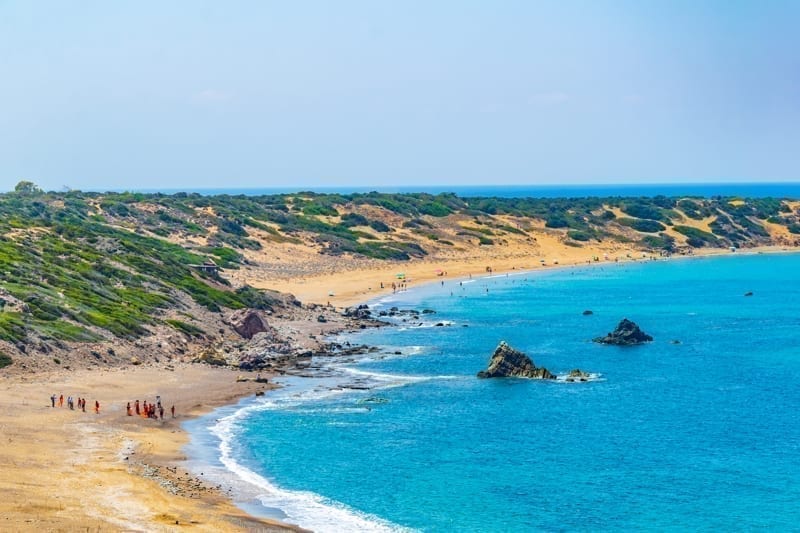 2. Explore Ancient History
Cyprus is the world of the ancient Greek Gods, you can walk the trails said to have been traversed by Aphrodite herself by going on Aphrodite's Cultural Tour. This tour takes you to places such as Petra tou Romiou (Aphrodite's Rock) in the East of Paphos, which is said to be the legendary birth place of Aphrodite, to the Baths of Aphrodite in North of Paphos.
You can get the brochure for Aphrodite's Cultural Tour here.
You can unleash your inner Indiana Jones by visiting the Tombs of the Kings in Pathos. These tombs date back to the 4th century BC, they are carved out of rock and said to be the burial place of ancient kings.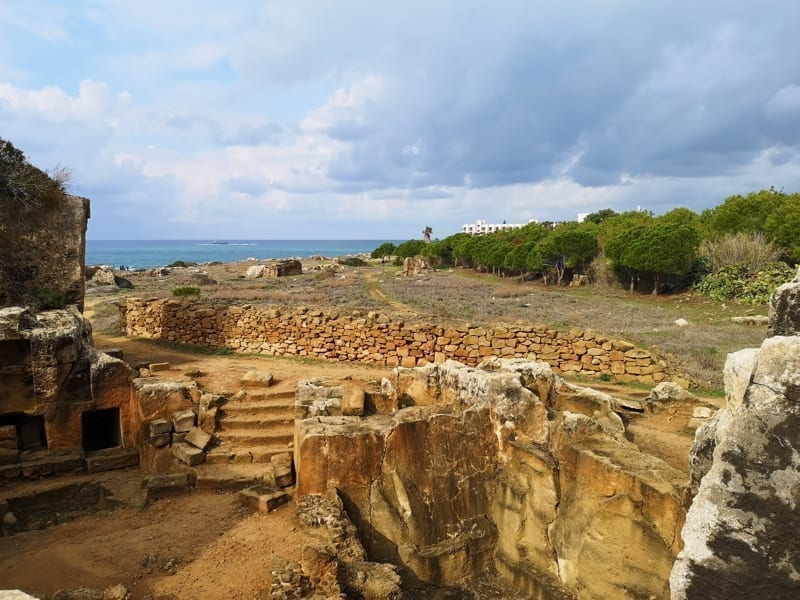 Cyprus is also a very religious place and has many mosques and monasteries to visit and explore. These are not just your average church; they are beautiful works of architecture in beautiful picturesque areas.
3. Explore Ancient Monasteries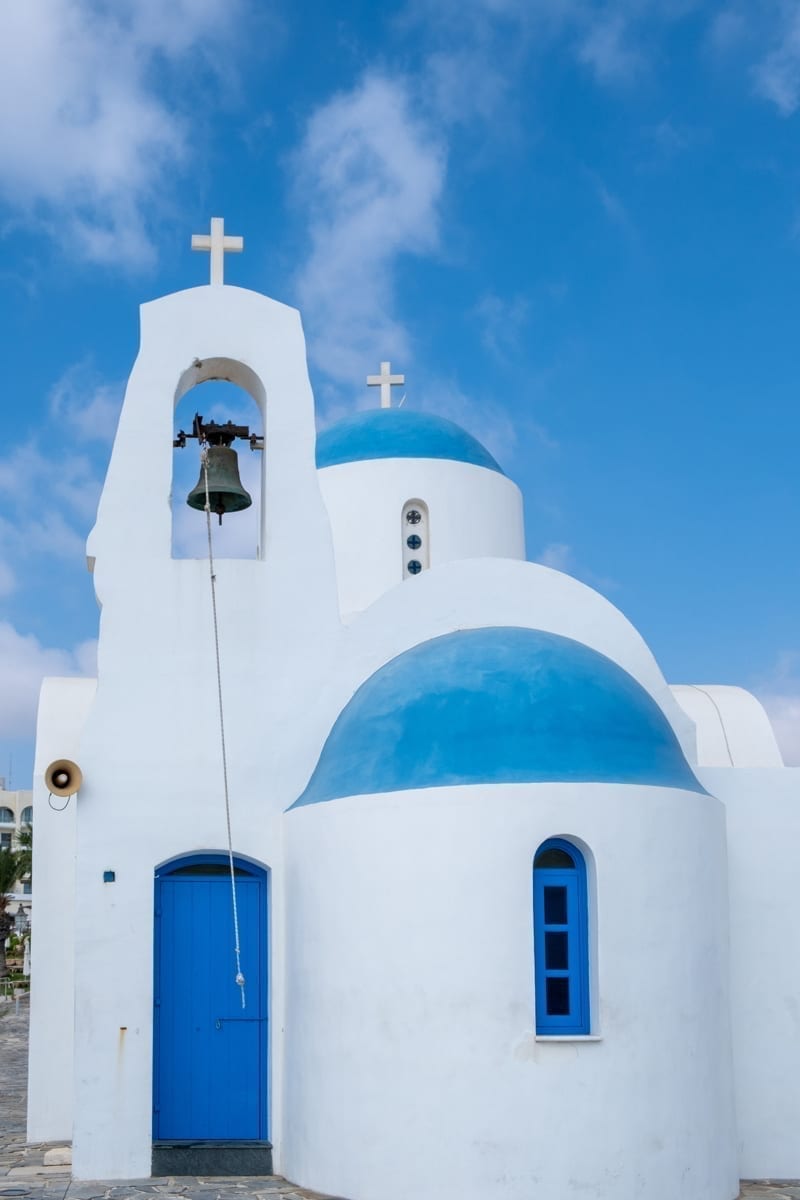 Cyprus is also a very religious place and has many mosques and monasteries to visit and explore. These are not just your average church; they are beautiful works of architecture in beautiful picturesque areas. For example, Agios Nikolaos Christian Church.
4. Hiking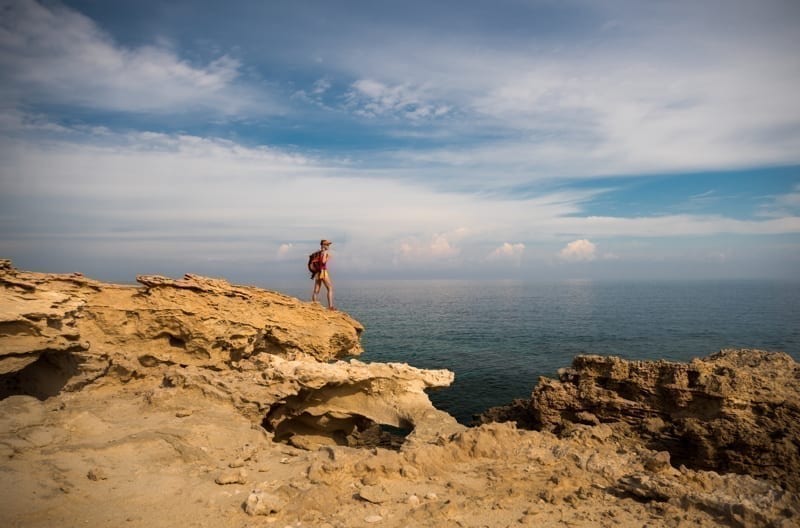 Aside from Aphrodite's Trail, there are many more adventures to be had by the hiker in Cyprus. Being on a small island you wouldn't expect it, but Cyprus has some of the best hiking trails in the world. Certainly, some of the most beautiful.
If you prefer climbing mountain trails then the Troodos Mountains trail would be the perfect place to start an adventure. If you want a trail that gives you a great view of the ocean you may prefer the Akamas Peninsula trail in the north-west corner of Cyprus, or you can walk the sea cliffs of Cape Greko.
5. Sports and Adrenaline Filled Adventures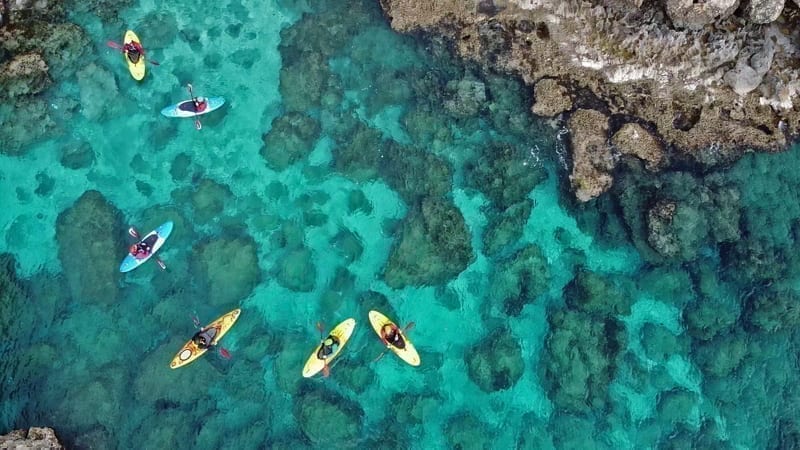 For those who are more adventurous, Cyprus offers all sorts of exciting adventures to go on. There is off-road touring, scuba diving, deep sea fishing, cruises, motorbikes, snorkeling, surfing, kayaking and many more adventures to get the blood pumping.
6. Night Life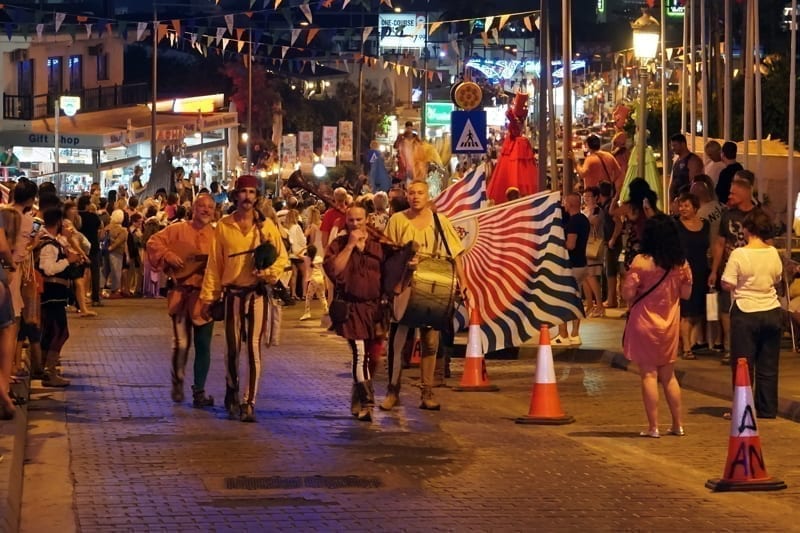 With a plethora of nightclubs and bars, party goers will find no shortness of excitement in Cyprus. Aiya Napa is well-known place as one of the worlds best party cities. You can find whatever you are looking for, whether it is a packed club or an exciting beach party. There are themed bars and clubs, there are many special events, concerts and shows and events that get larger every year.
7. Unleash Your Inner Foodie
It is no secret that the Mediterranean has some of the tastiest, healthiest food you'll ever have the pleasure to experience. Cyprus is a land built on family and community, and what the glue that helps bind these together in Cyprus is the delicious food.
Stifado is a delicious stew made of beef or rabbit and slow cooked with vegetables until the broth becomes thick and gravy-like.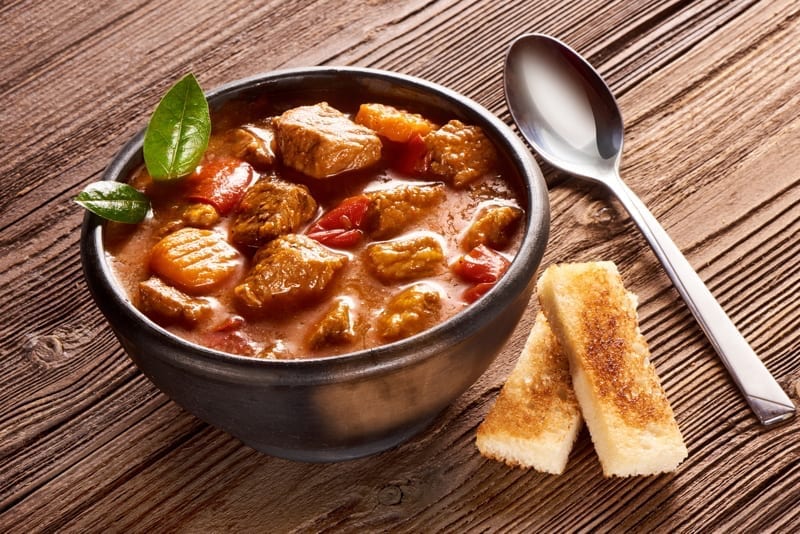 So, pretty much everyone has heard of and knows what a Turkish Delight is. Just don't let anyone in Cyprus catch you calling it that. Their version of the delicacy has a unique flavor which is its own and it is called Loukoumi.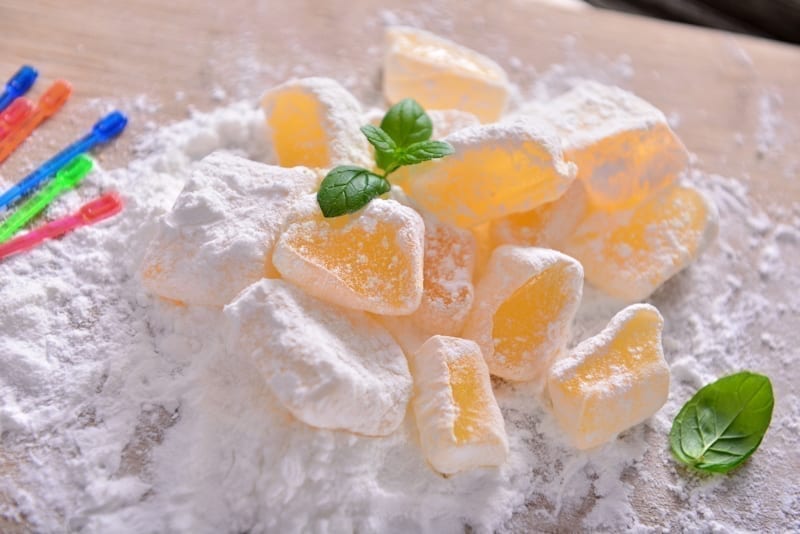 8. Visit Cape Greco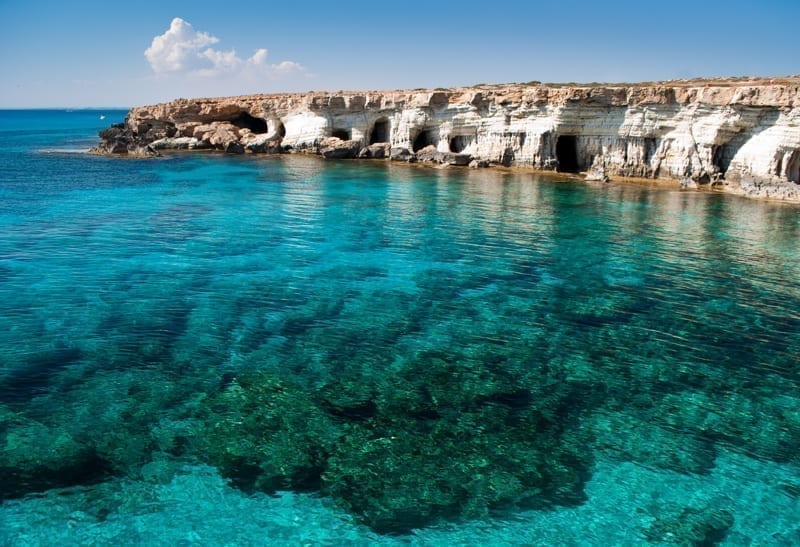 Cape Greko National Park has several trails and beaches to enjoy nature and relax. There are all sorts of natural and man-made wonders to enjoy here, you can visit the beautiful Agioi Anargyroi Chapel, which is built on a rocky cliff overlooking turquoise sea waters…. You can see the naturally formed arch's such as Love Bridge… You can visit the Cape Greko Environmental Center where you can learn more about the area from a professional… And you can explore the many sea caves in the area.
9. Swim in Adonis Baths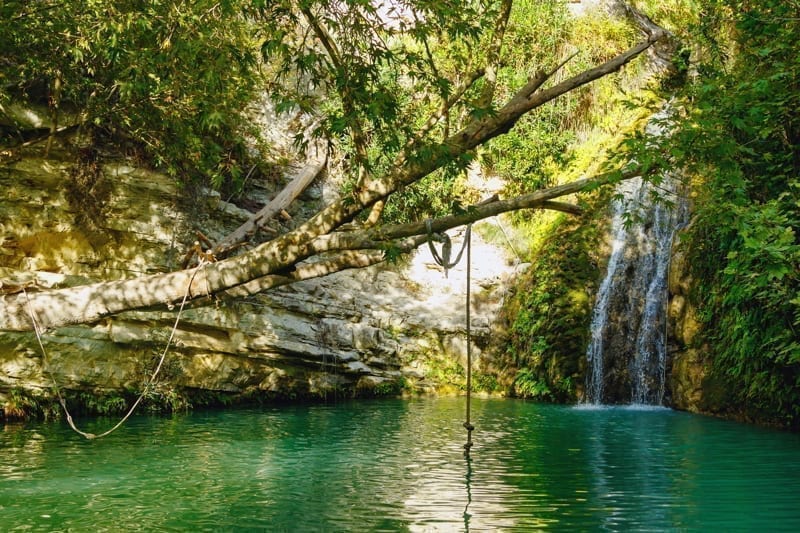 Again, you can explore one of the places which, according to legend and mythology, was visited by the Gods. This waterfall, near the village of Koili in the Pafos province, is said to be where Adonis and Aphrodite would meet. And although we know it is mythology, it is easy to see why they would have enjoyed this spot.
10. Enjoy the View from Saint Hilarion Castle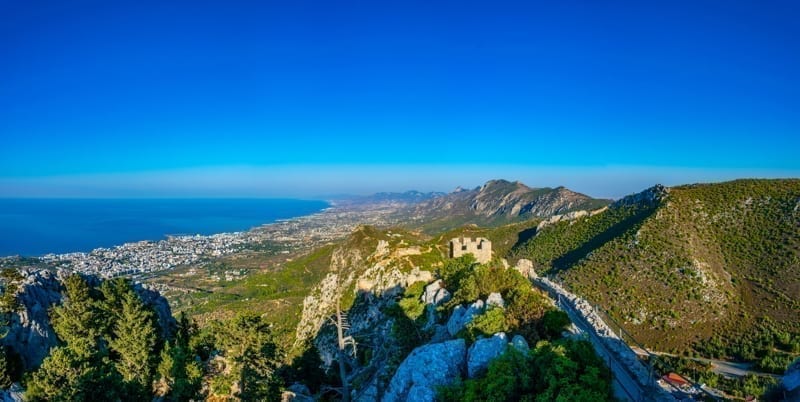 In the Kyrenia Mountain Range, the St. Hilarion Castle was built in the 10th century. It was not actually named after Hilarion the Great, but rather after another lesser known saint with the name Hilarion. The castle has some amazing views of the coast and the plains of Lapithos.
While there are several ruins and castles to visit in Cyprus, not all of them give you such a fantastic view.