In times of economic uncertainty and inflation, savvy investors flock to hard asset investments.
But this time around, something interesting is going on—gold is not taking the usual spotlight.
Instead, the world's wealthiest are flocking to a previously overlooked asset. Forbes, amongst others, are calling it "Gold With Yield."
It makes sense. We're talking about a hard-asset that has generated positive combined annual returns every year for the last 20-plus years…
And they ain't making any more of this either.
So What Is This "Better Than Gold" Investment?
It's the same investment I have been talking about for years…
The same safe-haven asset where your money works for you…
It's not gold or silver, nor is it treasury bonds.
I'm talking about farmland ownership.
And the particular farmland project I'm honing in on offers not only a proven way to safeguard your wealth, but it also produces a commodity that—even amid the pandemic—soared in value, emerging at 3 times its typical value for this time of year.
The farmland investment I want to highlight today grows "America's hottest commodity" (as the Wall Street Journal puts it)—timber.
And not just any timber but specifically teak, one of the world's most valuable and in-demand hardwoods.
Today we have a unique opportunity to get our own slice of profitable teak farmland, and see a projected 404% ROI.
It's a chance to earn more than US$92,000 by investing US$18,000.
But there is even more to this story…
This is a teak tree plantation investment.
What's So Great About Teak?
Teak, in particular, is a high-value timber with incredible demand around the world. It boasts remarkable features, being rot, fungus, termite, and fire resistant. This strength and durability ensure demand in a wide range of applications, from building material and yachts, to high-end, all-weather furniture.
The landscape of the global teak industry has changed significantly in the past number of years, however…
The sustainable supply of teak from natural forests has diminished due to overlogging and deforestation, and countries such as Myanmar have banned the export of natural forest teak.
Natural forests cannot supply teak in the same quantities as they once did.
Faced with an outsized demand and limited supply—buyers have turned to plantations in countries such as Panama, where growing conditions are ideal.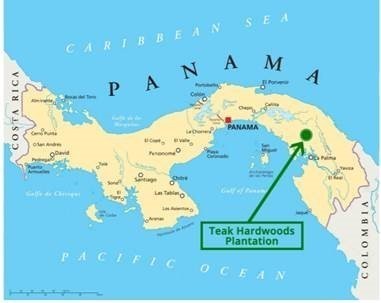 Let's Talk Specifics…
The specific teak plantation I have in mind is located in the Darién province of Panama, where the government has been supporting the teak sector, offering tax incentives and residency programs for some time now.
This is a well-established plantation that has been in operation for well over a decade, growing vast hectares of quality teak. They operate a sustainable practice replanting new trees after any harvest.
The investment for a parcel of land and trees here is US$18,324, including all titling fees.
For this price, you'd get a quarter-acre (1,000 square meters) of planted teak—ready for harvest in 10 years.
You can expect a final payout of US$92,375.
That's a solid 404% ROI, but it gets better…
Because this is how you create legacy wealth.
Teak is a great investment if you're buying for yourself, as I have done more than once. My portfolio today includes two separate teak plantations.
But you can invest for the next generation, too.
After your trees have been sold and you've picked up a nice US$92,000 paycheck, there is the option to replant and start your investment over again. Right now, that has a tiny cost of only US$300. Even if that cost tripled in years to come, it's still nothing in the scheme of things.
Not when you now stand to collect a second US$92,000 paycheck… that your kids or grandkids could continue collecting later in life when they need it most.
This is how, like Ted Turner and John Malone who own millions of acres of timber and teak land in their portfolios, you can build long-term family wealth.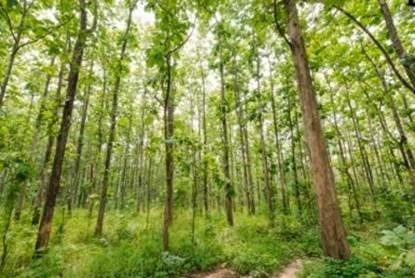 Plus, thanks to the ecological importance of this investment, you are not liable for taxes in Panama, either.
You own the land, and you own the trees.
It's a completely hassle-free, 100% turn-key investment. Planting, tree management, harvesting… it's all taken care of for you.
You can get all the details you need to get started here.
Lief Simon
Director, Overseas Property Alert