Where Should I Retire In 2021?
This could be one of the most frequently asked question we get every year. Other questions we get are somewhere along these lines: 
Where are the best places in the world for 

me

 to live better, reinvent 

myself

, and have a grand adventure? 

 
W

ith an endless array of choices, from white-sand beaches to mountain living, and from Old World culture to ultra-modern metropolises, how do 

I

 decide what's best for 

me

?

 

We're here to provide answers to those questions. We've spent the last year compiling the information you need to make an informed decision. Medellín to Mazatlán, Phuket to Paris, our team has scoured the globe to identify the world's best places to retire overseas in 2021. 
Our 2021 Overseas Retirement Index is the most comprehensive, well-researched, data-heavy resource on the world's top places to spend time. Here's a sneak peek at the results… 
14. Vietnam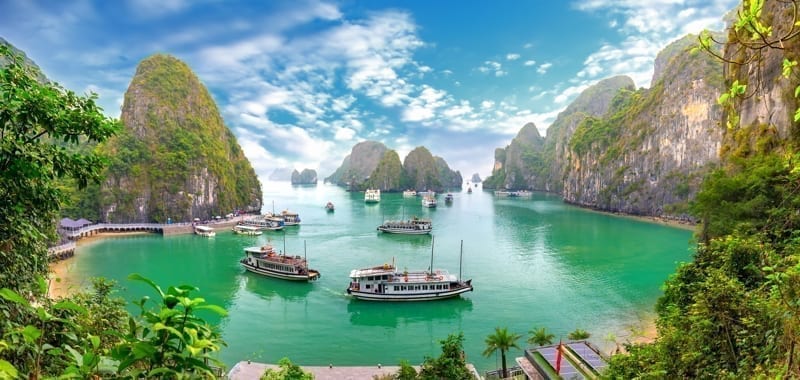 The cost of living in Vietnam is among the world's lowest.
Vietnamese food is some the most delicious and inexpensive in the world.
Because of its French legacy, Vietnam has a wine culture. About 12 wine producers operate in the country, but the most famous is Vang Dalat.
Why Should I Retire 

In

 Vietnam?

 
Vietnam is arguably the cheapest place on Earth to live well. This is a land of beautiful, world-class beaches, cool mountain retreats, and cities seething with vitality. Many Westerners head to Vietnam and love it. Others complain about the hustle, the noise, and the lack of Western influence, particularly in the northern part of the country.
Vietnam is an emerging market that has only recently moved beyond the dark transition following the war. The population is youthful, and an energy permeates everything. The Vietnam that existed in the 1960s and early 1970s exists only in memories. The country has moved on toward a much brighter future…
Where 

Should I 

Retire 

In

 Vietnam

?

 
– Hanoi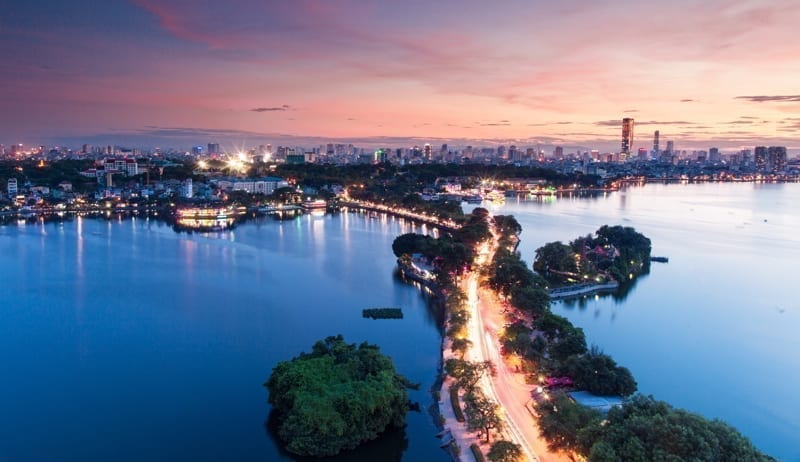 Hanoi is Asia's most up-and-coming metropolis. It's a mishmash of cultural and historical influences, with French-colonial architecture sidled up next to Chinese-designed buildings, modern skyscrapers looming over ancient pagodas. Nicknamed "The Capital of Thousand Years of Civilization," Hanoi is remarkable in that it's one of the most ancient capital cities in the world.
Much of Hanoi's history centers around its Old Quarter, one of city's most charming neighborhoods. It's full of French-colonial buildings interspersed with Buddhist pagodas, museums, parks, and monuments… shops touting knock-off goods and sidewalk food stalls serving hot noodles… men puffing cigarettes on street corners and old ladies pushing bikes loaded with vegetables for sale… The activity never stops on this city's bustling streets; Hanoi's eight million people are always in motion.
– Da Lat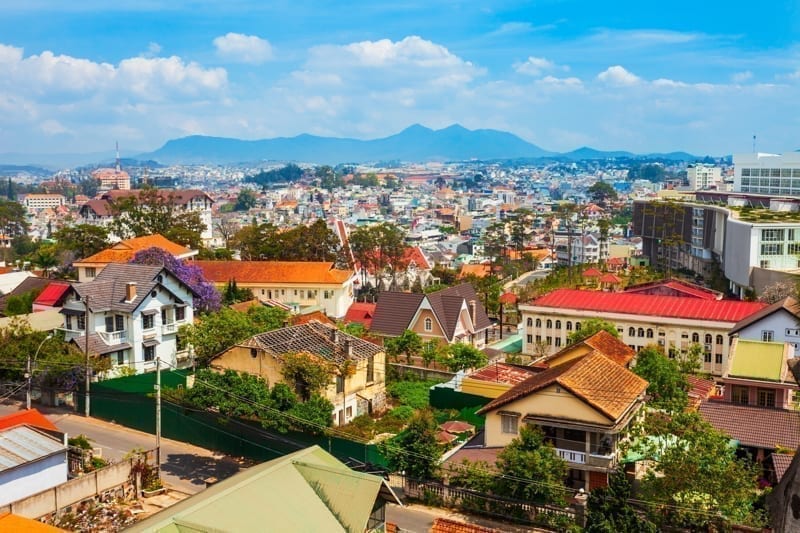 Da Lat, a cool-weather destination in Vietnam's Central Highlands, offers a decidedly different pace of life. This is the resort town that the French carved out of mountain back when the country was a French colony. Like all hill stations around the world, it served colonists as an escape from the sweat, grime, and tropical malady of the lowlands.
The French endowed Da Lat with villas, boulevards, golf courses, parks, health complexes, and more. Architectural and cultural remnants from that era remain today, casting a historic and otherworldly charm over the place. Something about Da Lat inspires romance… Whether it's the well-preserved past or its cool weather, misty peaks, and pine forest, love is in the air here in Vietnam's honeymoon capital.
13. Indonesia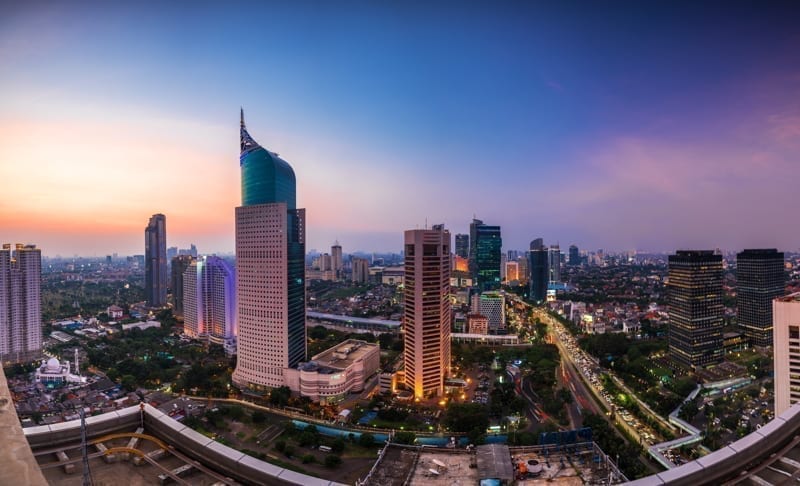 Indonesia offers a retirement visa—a rare attribute for a Southeast Asian country.
Indonesia is an archipelago of some 17,000 islands formed by under-sea volcanic activity.
It's part of the Coral Triangle, an underwater area that supports a mind-boggling amount of biodiversity.
Why Should I Retire 

In

 Indonesia?

 
Because of Bali, Indonesia is an iconic overseas retirement destination. Bali has an almost-mythical reputation among travelers for its friendly people, astounding natural beauty, and phenomenal beaches. Indonesia is a country that's rapidly developing, but right now, you can still enjoy life at a discount.
Plus, the country offers an easy route to residency. Those over 55 can stay in Indonesia long-term with the KITAS Retirement Visa, as long as they can prove an income of US$1,500 a month (or US$18,000 per year).
Where Should I Retire 

In

 Indonesia?

 
– Canggu, Bali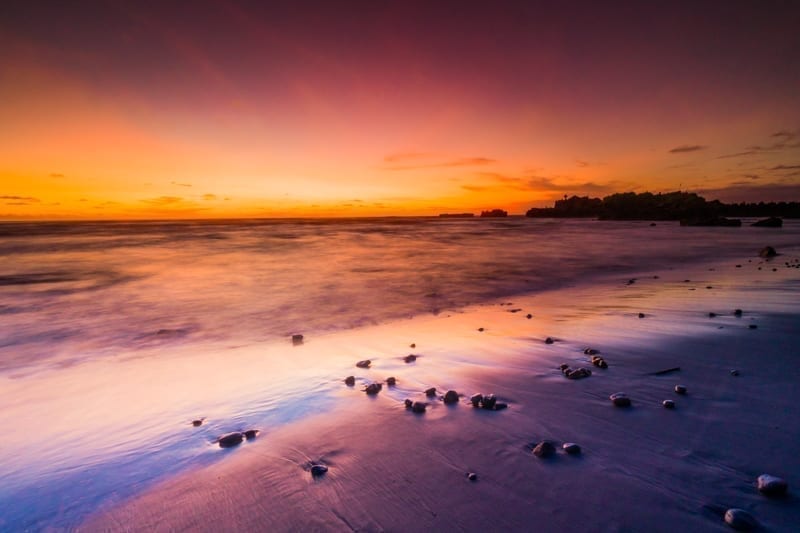 Bali has long been the choice for retirees to Indonesia. Canggu is the the neighborhood in Bali that you should be paying attention to. A loosely defined area on Bali's southwest coast, Canggu is quickly becoming Bali's place to be, offering an eclectic combination of modern lifestyle and traditional culture that's impossible not to be charmed by…
Just a few years ago, Canggu was little more than a handful of traditional homes, rice paddies, and empty expanses of coastline. Surfers were the first foreigners to turn up here, on the hunt for waves. They carried the torch for other expats to come here and set up what is now a funky community that's full of villas and traditional villages, modern restaurants and Indonesian "warungs" (home-style Indonesian restaurants), surf bars, cool cafés, art galleries, and motorcycle shops alongside hundred-year-old temples…
Canggu is a Balinese neighborhood that's been modernized, staying true to its village roots and offering a residential feel but making space for modern amenities. It's a really trendy area… some even call it the Brooklyn of Bali because of its unique cultural mashup.
Understandably, people from all over the world are relocating to Canggu, and it's now home to a huge number of expats from diverse backgrounds, including families with young children. It's a safe place to live, it has a strong community feel, good health care facilities, and 11 different international schools to choose from.
12. Thailand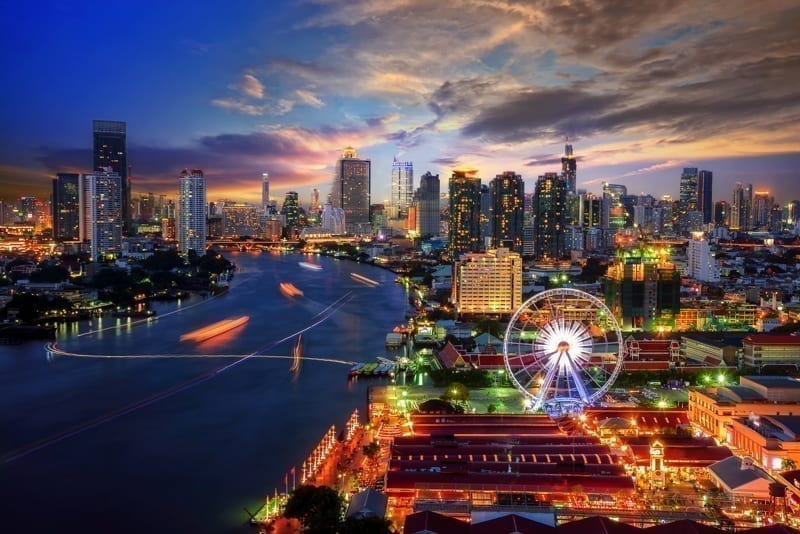 Thailand is home to excellent health care and is a major destination for medical tourism.
It's a world-renowned golf destination, with high-standard courses found across the country.
Why Should I Retire 

In

 Thailand?

 
Thailand is a well-established expat haven, and thousands of foreigners have settled here. Nowadays, it's rare to find a town in Thailand that doesn't have at least a few foreign residents…
There's a lot to like in Thailand:
Breath-taking beaches, friendly locals, and well-established expat communities are just what's on the surface. Beyond these attractions, Thailand boasts excellent health care (sometimes one-fifth the cost of U.S. health care) and easy retirement visa options.
Where 

Should I

 Retire 

In

 Thailand

?

 
– Phuket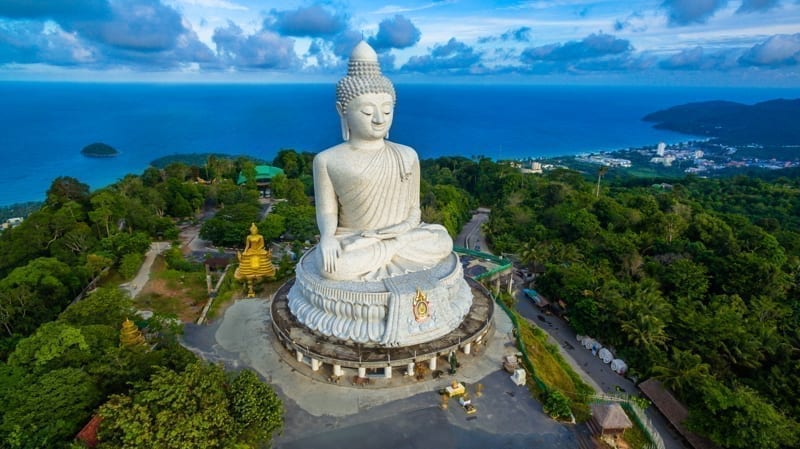 Phuket is Thailand's famous jet-set destination that holds a global reputation for its gorgeous beaches… and rightfully so. This island, the third-largest in the country, offers soft, sandy shores separated by rocky headlands and lapped by the warm waters of the Andaman Sea.
Phuket is also home to a substantial expat population of 100,000—about 20% of its permanent population. As a magnet for expats from around the world, including the States, Canada, the U.K., Scandinavia, and more, English is widely spoken and understood in Phuket. Most expats and retirees are attracted here by the pristine beaches, scenic mountain views, and warm tropical climate…
– Hua Hin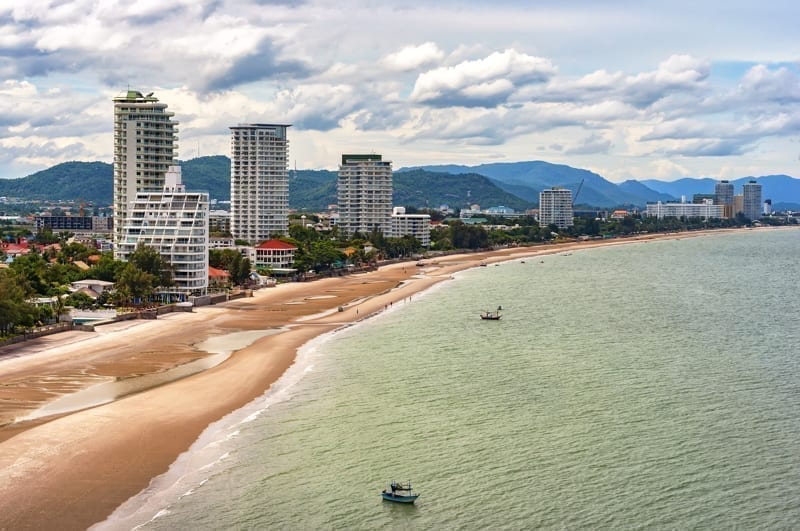 Hua Hin is another of our top picks, particularly if you prefer small-town living. It offers easy and elegant expat living in a charming Thai small town. Hua Hin has major benefits over Thailand's more-famous expat locales: It's safer, cleaner, often less expensive, and has better weather year-round. It needs to be at the top of its game because it has a lofty reputation to uphold: It's where the Thai royal family likes to kick back…
For the modern retiree, Hua Hin fits the bill of a retirement haven. It has miles of clean beaches, excellent recreation opportunities, and a big foreign population. It's a town of roughly 50,500, and nearly 20% of that number are people who've moved here from abroad to make a new life.