Infrastructure in Portugal is about what one would expect from a Western European nation — good and getting better all the time. That wasn't always the case.
For decades, substandard infrastructure hampered Portugal's economic development, but entry in the European Union changed that.
With the help of EU development funds, Portugal has invested heavily in its rail and road network and the investments have paid off.
Highways in Portugal
The first highway opened in Portugal in 1944 and connected Lisbon with the National Stadium. It was one of the world's first motorways and eventually became the Lisbon-Cascais highway, or A5.
It wasn't until the 1980s, however, that significant expansion of the network began and today Portugal boasts some 68,732 km of roads in its network, 44 of which are highways stretching some 3,000 km (1,864 miles).
The OECD ranks Portugal's highway network among the top 3 in Europe, with the most extensive network per capita on the continent. It is one of Portugal's strong points for infrastructure.
Highways with an A prefix are part of the national motorway network (auto-estrada) and are usually four- to six-lanes and require payment of tolls.
You will take a ticket when you enter the highway then hand it over when departing and be told what to pay.
The lanes marked Via Verde are for vehicles registered with the country's automatic debit-payment system and not for cash.
Other main roads are prefixed EN (Estrada Nacional), or just N, and are two-lane roads with passing lanes on some hills.
Get Your Free Portugal Report Today!
Simply enter your email address below and we'll send you our ​FREE REPORT — Portugal: The World's #1 Retirement Haven...
Railroads in Portugal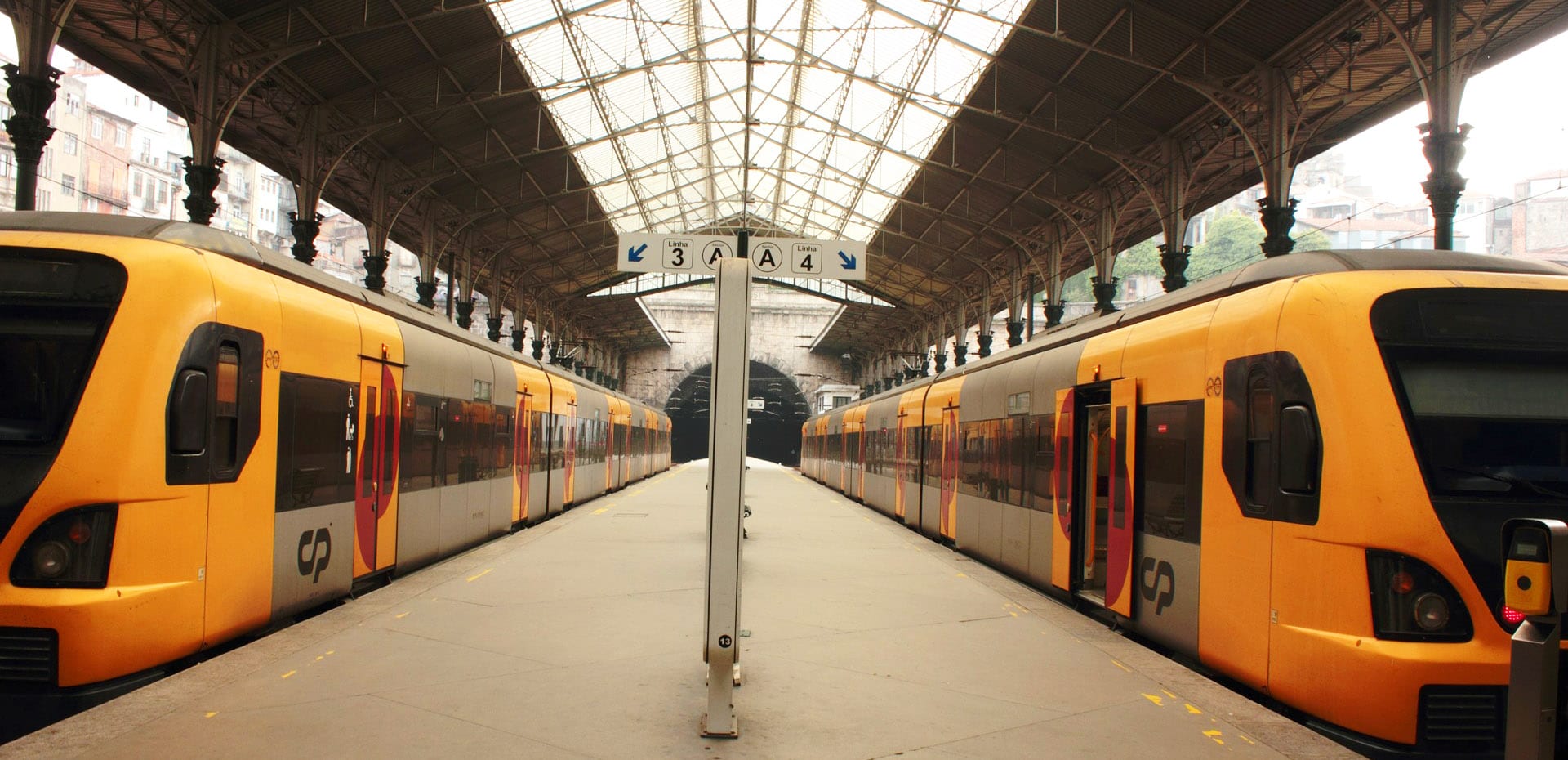 Portugal's national rail network is administered by Comboios de Portugal and connects most of the country's main cities. International service is via Spain.
Most of the 2,791 kilometers in tracks are wide-gauge to accommodate shipments from Spain, and about 1,430 kilometers are electrified.
High-speed passenger services (in excess of 120 kilometers per hour) covers about about 900 kilometers of the network.
Most passenger rail services are designated Regionais (R) or Interregionais (IR). Intercidades (IC), faster and more expensive services, connect Lisbon to the main regional centers; while the modern, high-speed Alfa Pendulares (AP) trains run from Lisbon to Faro, and from Lisbon to Braga via Santarém, Coimbra, Aveiro and Porto.
For the most part, the network is fast and reliable, and fares are an extremely good value. The more scenic routes are in the north, particularly Douro line from Porto to Pocinho.
Both Lisbon and Porto have subway systems, the Lisbon Metro and Metro Sul do Tejo in the former and the Porto Metro in the Porto Metropolitan Area. Each have more than 35 kilometers of lines.
Additionally, there are tram networks in both cities, though Lisbon's is much more extensive than that of Porto, which is geared primarily for tourists.
All major cities and towns have their own local urban transport network, as well as taxi services.
Get Your Free Portugal Report Today!
Simply enter your email address below and we'll send you our ​FREE REPORT — Portugal: The World's #1 Retirement Haven...
Airports in Portugal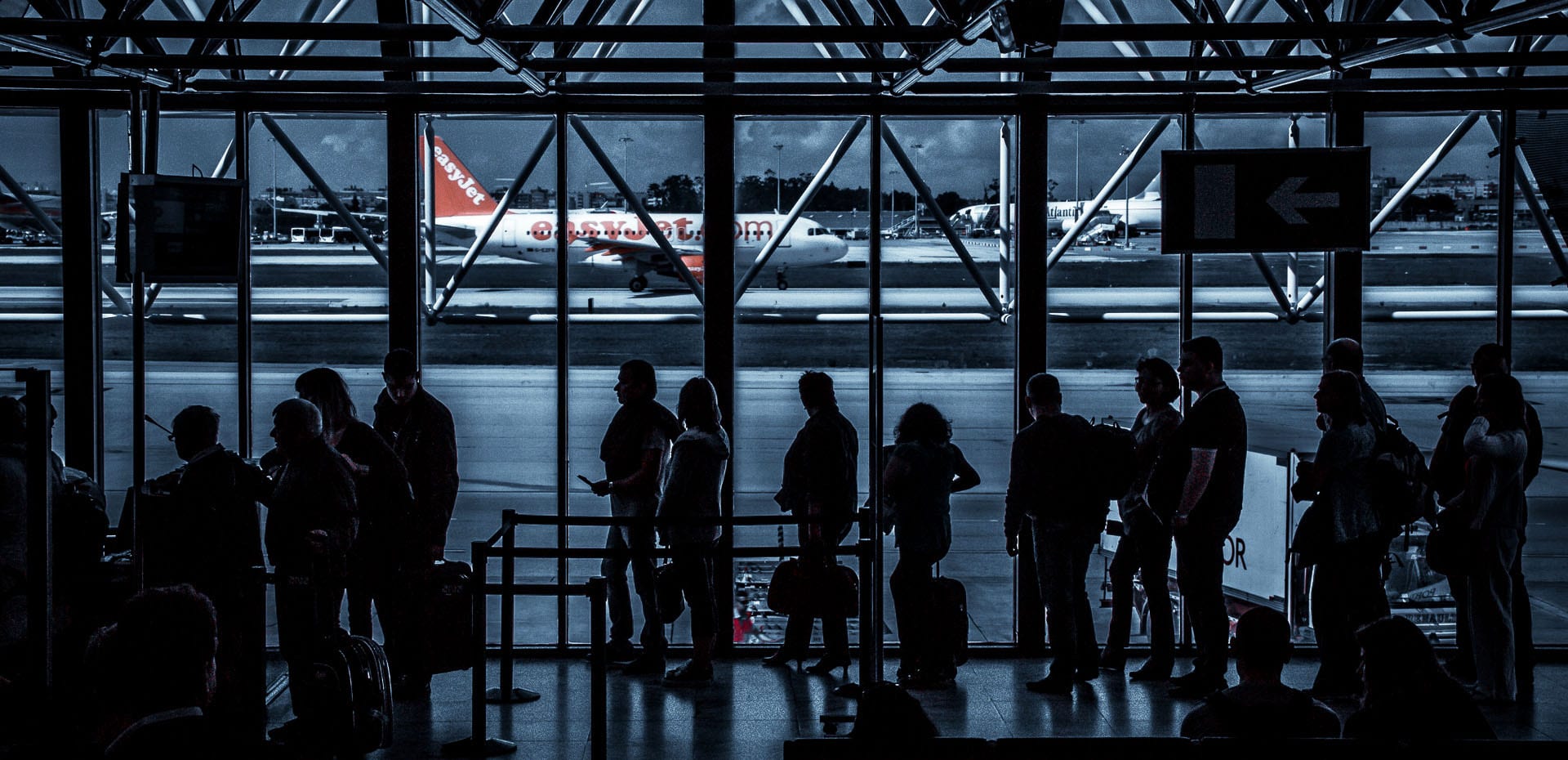 The four busiest international airports serving Portugal are in the cities of Lisbon, Porto, Faro and Madeira.
Most importantly, the government has plans to build a new airport in Alcochete outside Lisbon, but those plans are currently on hold.
Transportes Aereos Portugueses (TAP), the national flag-carrier, and provides domestic and international service along with most major U.S. and European airlines.
A record 38.9 million passengers passed through Portugal's airports in 2015, an 11% increase over the previous year.