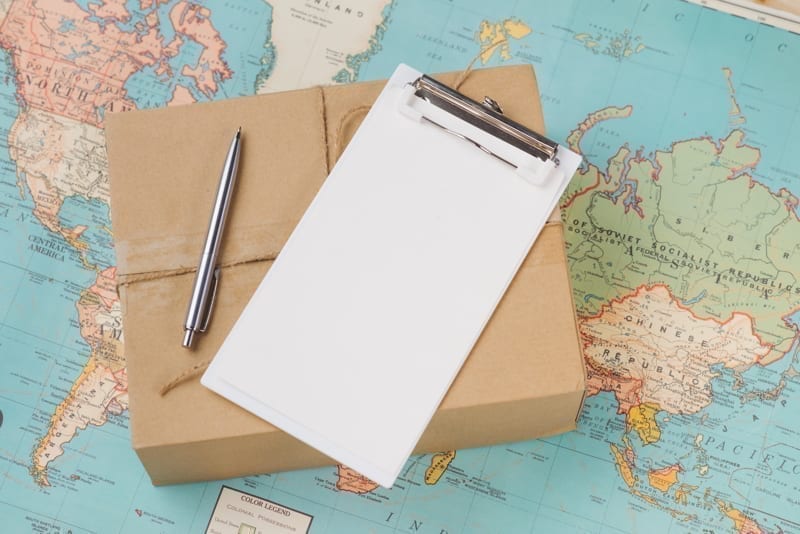 Moving to Portugal (or any country other than the one you are in) can be a complex and cumbersome process.
There are countless things to consider before making such a leap — everything from health care to cost of living to culture shock — but more often than not the effort pays off with a higher quality of life at a lower cost.
And it's always an adventure. Aside from the big picture issues, there are many practical things to consider when moving to Portugal.
Moving Household Goods to Portugal
Many people who have made the move to Portugal or another country offer one word of advice to anyone considering doing the same — slow down.
Rather than throw all your worldly goods into a shipping container and immediately decamp halfway across the globe, consider spending at least a few months in Portugal before you go to the trouble of moving an entire household.
The reason is simple. There are quite a few people who arrive with the best of intentions but end up leaving after just a few months or a year. They get bored or lonely or homesick and end up going home.
Those who moved an entire household over find themselves having to foot the bill for moving it back again.
Get Your Free Portugal Report Today!
Simply enter your email address below and we'll send you our ​FREE REPORT — Portugal: The World's #1 Retirement Haven...
So the advice from those who have done it before is to travel as light as possible at first, perhaps only with a couple extra suitcases, until you are sure the expatriate life is for you.
Once the decision has been made to take the plunge, people relocating to Portugal have 12 months to transfer their belongings duty-free to the country. Items allowed to be imported include furnishings, linen, kitchen equipment, clothing and other personal items, electronics, and computers.
Most importantly, those shipping the items should acquire what is called a Baggage Certificate (Certificado de Bagagem) from a Portuguese consulate before departing. Having that document will make clearing customs much easier on the other end.
Moving To Portugal: Household Appliances
Electrical sockets in most Portuguese households supply electricity at between 220 volts and 240 volts, meaning that many appliances and household electronics purchased in North America that run on 110 volts will not operate without stepdown transformers.
Exceptions to that rule include most computers and other small electronics, which can be operated with just plug adaptors. Sockets in Portugal are the indented round variety common throughout Europe.
Every device with an electrical cord attached to it will have a small white label attached to either the device itself or the cord indicating what voltage it requires.
Additionally, terrestrial television in Europe operates on the PAL standard rather than the NTSC prevalent in North America so televisions — unless they are operated purely on digital signals — will not function properly either.
Get Your Free Portugal Report Today!
Simply enter your email address below and we'll send you our ​FREE REPORT — Portugal: The World's #1 Retirement Haven...
Taking Pets To Portugal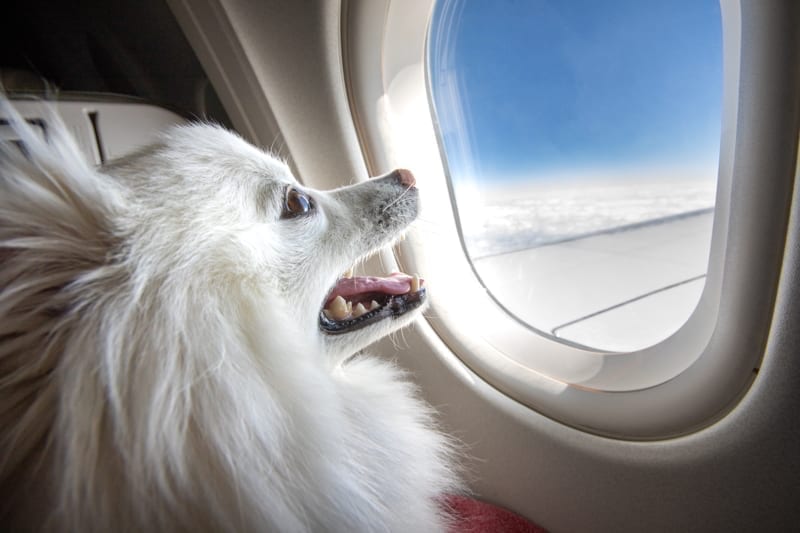 iStock/Ryan Jello
Domestic pets may be imported by their owners into Portugal under the European Union's pet passport system.
Animals coming from another EU country require only a rabies certificate and a valid pet passport, which is available from many veterinarians on the continent.
Animals coming from Non-EU countries also need a pet passport and must be microchipped and certified rabies-free before departure.
In addition, Portuguese authorities require a health certificate from your vet issued within 10 days of arrival in the country.
Most importantly, if the animal is traveling from the United States or Canada, the vet must be accredited by the US Department of Agriculture and the form must be endorsed by the USDA in the States or the CFIA in Canada.
Get Your Free Portugal Report Today!
Simply enter your email address below and we'll send you our ​FREE REPORT — Portugal: The World's #1 Retirement Haven...
Some airlines will also require a fitness-to-fly certificate from the vet.
There are certain breeds of dogs that are not allowed to be imported into Portugal. Among them are the Brazilian Fila, American Staffordshire Terrier, Staffordshire Bull Terrier, Dogo Argentino, Japanese Tosa Inu, and the Pit Bull Terrier.
Moving A Car To Portugal
Pedro Szekely via Wikimedia Commons
A narrow street in Lisbono
Most expats living in Portugal have the same advice about cars as they do about many household appliances — don't even think about bringing a car with you.
Many large American vehicles (especially SUVs and trucks) are not suitable for Europe, where roads and streets are often much more narrow than in North America.
If you can't bear to leave your automobile behind, be aware that any car brought into the country from outside the EU will be subject to import duties which are not inconsequential.
When moving to Portugal, shipping costs can range from US$750 for a compact car to more than $2000 for a full-size vehicle.
Newcomers to Portugal are not required to register the vehicle and acquire Portuguese licenses plates for 180 days unless they are permanent residents.
Imported cars must conform to Portuguese road standards under what is termed "homologation" (Homologacão) before it can be registered, and the process can be a complex and time-consuming one involving such things as Certificates of Conformity from a manufacturer and the like depending on the age, make and origin of the vehicle.
For live foreign currency exchange rates go here.