Strong Opportunities For Investing In Portugal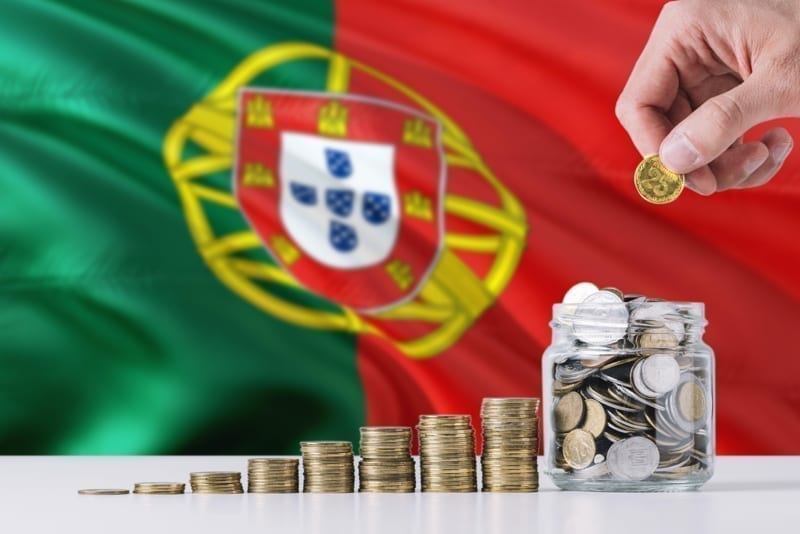 Alamy/sezer ozger
Portugal has taken great strides in recent years to boost growth by increasing its competitiveness and simplifying the process of investing and doing business in the country. It has now become much easier to invest in Portugal, thanks to reforms in competition law, the labor market, and the tax system, all put in place to further drive an economic recovery. The country is currently in the enviable position of having world-class infrastructure, a highly qualified young workforce, a safe environment, and high standards of investment protection.
The legal system in Portugal is based on non-discrimination with regard to the national origin of investment, and foreigners are permitted to invest in all economic sectors open to private enterprise. There are, however, limitations regarding certain activities, among them defense, water management, public telecommunications, railway, maritime transportation, and air transport (mainly those industries centered around heavy infrastructure in Portugal).
In its 2016 Doing Business profile on Portugal, the World Bank ranked Portugal 23rd out of 189 countries. It is ranked relatively high in terms of the ease of starting a business and enforcing contracts, but low in terms of getting credit and paying taxes. Businesses in Portugal frequently complain about red tape with regard to registering companies, filing taxes, receiving value-added tax refunds, and importing materials. Because government decision-making tends to be centralized, obtaining approvals and permits is often said to be time-consuming and costly.
Portugal Investment Incentives
The government of Portugal has gone great lengths to attract foreign investment with tax incentives for investments in certain sectors under certain circumstances. Corporate tax rates have been reduced and tax credits of up to 25% are now offered for incoming investments depending on the location, the number of jobs created, and the degree of technological innovation involved. There also is a 10-year exemption from property tax and an exemption from stamp tax for new investments. Local government authorities also sometimes offer additional incentives for job-creating initiatives.
Other measures implemented by the federal government to help draw investment include easing some labor regulations to increase workplace flexibility and creating a special aid regime for large products. To combat the perception of a cumbersome regulatory climate, the Government has created a "Cutting Red Tape" website containing information on measures taken since 2005 to reduce bureaucracy and another website, the "Empresa na Hora," which allows for companies to incorporate in less than an hour.
As a member of the EU, Portugal is also eligible for Structural and Investment Funds of approximately 21 billion euros between 2014 and 2020. Much of the funding is earmarked for rural and less-developed areas and youth employment initiatives. Priorities for the funding include improving entrepreneurship and business innovation (especially e-commerce), stimulating the transfer of research and development knowledge between universities and businesses, and improving the production of tradable goods and services.
Invest In Portugal Real Estate
Prices on real estate in Portugal have recovered substantially since the crisis of 2008 and are attracting renewed interest from international investors. Foreigners have accounted for some 80% of commercial property investments in recent years, and as many as one of five of the residential properties sold. Property prices rose 3.6% in 2015 to an average price of 1,047 euros per square meter. The fastest gains are being seen in the Lisbon metropolitan area, followed by Amadora, Barcelos, Villa Franca de Xira, and Porto.
There are no restrictions on foreign property ownership in Portugal and transaction costs are generally low. The high-end of the property market has benefitted especially from the country's Golden Visa program, which grants non-European Union citizens who buy at least half a million euros worth of property immediate residency.
Prices for property in Portugal remain exceptionally low, especially in light of the current weakness of the euro. The most expensive housing in Portugal, at an average price of 1,287 euros per square meter, is in the Algarve, and in Lisbon at 1,266 euros per square meter. Mortgage interest rates at the beginning of 2016 were at a record low of 1.2%.
Rental yields, the total return one would receive as a landlord if renting out a property, are moderately good in Portugal, ranging from 5% to 6%. Smaller apartments tend to be more profitable. A 60-square-meter apartment in Lisbon yields about 6.4%; yields from similar-sized apartments in the Algarve range from 3.5% to 3.8%.