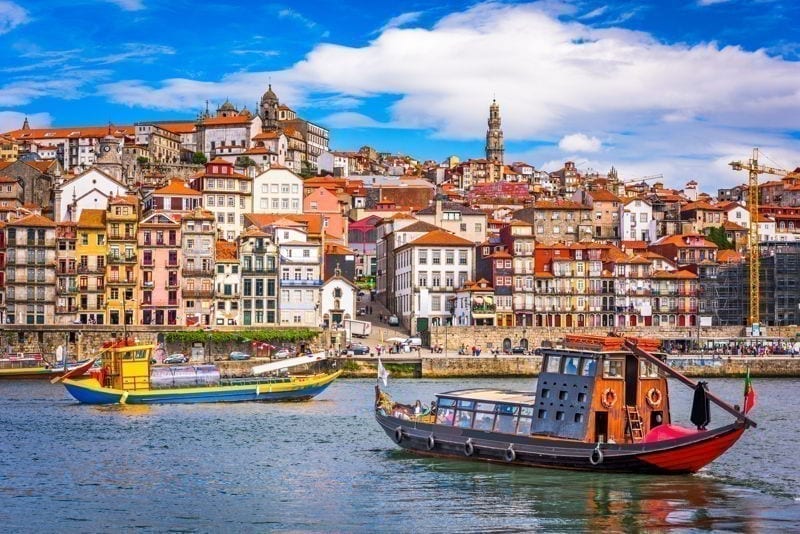 iStock/Sean Pavone
For decades, Portugal been one of the most popular retirement destinations. Especially for citizens of the U.K. and Northern Europe. It has much going for it:
lovely weather year-round,
a low cost of living,
great infrastructure and amenities,
and fantastic health care.
Now, more and more North Americans are looking to retire in Portugal.
Taxes For Retirees In Portugal
People are looking harder at Portugal as a retirement destination. One of the main reasons is because of the recent introduction of legislation. It eliminates local taxes on foreign pensions and other retirement income.
Portugal has a new Non-Habitual Resident regime. Anyone who has not been resident in Portugal for the previous five tax years receives pensions and foreign-source income. Both free from local taxes for 10 years. This if the applicant's home country has a double-taxation treaty with Portugal.
The United States, Canada and the United Kingdom all have such treaties in place. You can sign up with a local tax office once you have acquired the regular residence permits.
To qualify for the NHR regime, an individual must:
Live in Portugal 183 calendar days, either consecutive or not. This in the year of application and years after,
Have permanent housing in Portugal by December 31st of the year they apply,
And prove the intention of using it as their main home.
Residency Visas To Retire In Portugal
There are no special visa requirements for non-European Union retirees in Portugal. The process is the same whether you are 26 years old or 62 years old. You need to start the process in your home country and it might take some time.
Most applicants opt for a Type 1 Resident Visa to retire in Portugal. This is available from a Portuguese consulate abroad. You must get it within three months of moving to the country.
Once in-country, applicants have six months to apply for a Resident Permit. The permit is renewable every two years. And after five years you can convert it to a permanent residency permit.
Citizens of the EU must apply for a residence permit at the local town hall. Or at an office of the immigration authorities. This is if you want to remain in Portugal for more than three months. And you must do it within 30 days of arriving in the country.
The only requirement is proof that you can support yourself and a valid EU passport. The certificate is valid for five years.
The Golden Visa residency permit is available to non-EU citizens who:
buy property worth half a million euros or more,
invest 1 million euros in the country,
or by start a local business that creates at least 10 jobs.
Applicants need only stay in the country 7 days during the first year. And 14 days in the following two years. Family members can tag along. The initial permit is valid for five years.
After this applicants can apply for permanent residence. After six years they can apply for full Portuguese citizenship.
Read More: Portugal Visa And Residency Information
Where To Retire In Portugal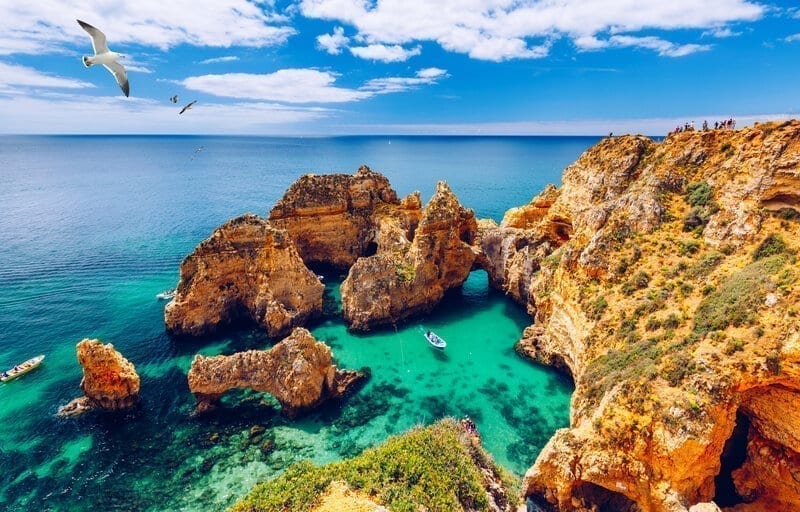 iStock/DaLiu
The vast majority of foreign retirees moving to Portugal settle in the Algarve.
Silves and Lagoa are particularly appealing to retire in Portugal. In these two spots, you can enjoy medieval towns and fishing villages. Or open-air markets… local wine and some of Europe's best sandy beaches.
Southern Portugal enjoys one of the most stable climates in the world… with 3,300 hours of sunshine per year. There are more sunny days each year in the Algarve than anywhere else in Europe.
This is why it is one of the top destinations on the continent for Europeans seeking summer sun. Or looking to escape the cold, dark days of winter up north.
Portugal has a strong historic and cultural links with England. This is why English is common in the country. And even more so in the Algarve. Retirees here are able to get by without speaking much Portuguese. But the experience is better if they make an effort to learn to communicate with the locals.
Read more: World's Best Places To Retire In 2021
Health Care
U.S. Medicare is not honored in Portugal. But the standards of health care are excellent in most parts of the country. The health care system ranks among the world's top 20 in performance by the World Health Organization.
The terms that apply to Portuguese citizens also apply to Portuguese residents. These residents must be citizens of EU countries, and they need to file an application. Non-EU residents that apply need medical insurance to retire in Portugal.
Cost Of Living
The cost of living in Portugal is among the lowest in Western Europe. On average 30 percent lower than in any other country of the region.
A retired couple could live here comfortably but modestly on a budget of US$1,500 per month. With a budget of US$2,000 per month or more, you could retire in Portugal… with an appointed lifestyle in the heart of the Old World.
Real Estate
Real estate in Portugal is undervalued and among the most affordable in Europe. It has one of the most favorable price-to-rent ratios (a measure of the profitability of owning a house). And most favorable price-to-income ratios (a measure of affordability) in the region.
Housing is cheaper to buy… and investors can make more money from rentals than in many other European countries.