Buying and selling real estate in Portugal is a simple, transparent process, but it takes time.
The property market in Portugal is well-established and there are no restrictions on the purchase of real estate, and transaction costs are generally low. Most property is sold freehold. The country's property registry system is centralized and very reliable. The law protects property, property rights, and the right to access and use one's own property.
After languishing for a few years following the financial crisis of 2008, the Portugal property market began to bounce back in 2014 and has been improving ever since. The market has done especially well over the last 6 years. Overall, prices rose 11.4% in January 2020 from a year earlier to an average of 2,060 euros per square meter.
A typical 120 square meter apartment in a high-end part of Lisbon will rent for around 3,426 euros a month and costs 340,000 euros to purchase. The same apartment in the Algarve will rent for about 1,736 euros a month and sell for 220,000 euros.
Buying Real Estate In Portugal
To start the purchase process, you'll need a personal fiscal number from the local tax office—if you got a local bank account then you were automatically assigned one.
While many countries overseas do not require credentials for real estate agents, Portugal does. You'll find agents in the city with licenses issued by the government.
The registration of purchase and mortgage both have a fixed cost of 250 euros each, and the stamp duty is 0.8% of the purchase price. Transfer tax (IMT) is 6.5% and can be avoided through the use of a holding company—but offshore companies have maintenance fees, so make sure you understand the costs of the holding company (and be sure they are lower than the transfer tax cost) before committing to this route. Agent fees are between 3% and 5% (plus tax, which is 23% in this case), legal fees between 1% and 2%. The registration fee will be between 0.2% and 1.2%. In total, the buyer can expect to have to pay between 8% and 10% of the property's total value in fees.
Annually, municipal taxes (called IMI or imposto municipal sobre imóveis) are charged on properties using a formula accounting for variables which include the size of the property and how many amenities or entertainment items (such as pools, tennis court, etc.) it contains. Each municipality has the right to charge a slightly different IMI value, which range from 0.3% to 0.5%. Older rustic buildings (whose taxable values are normally very low) pay a value of 0.8%.
The Process Itself Is Straightforward:
1. Upon finding a property you wish to buy you'll sign a letter of intent in the presence of a local lawyer.
2. Once a price has been agreed to by both parties the lawyer will then write the promissory contract with the seller contrato de promessa de compra e venda). In order to complete the promissory note you'll need the following:
Property Registration Certificate (Certidão de Teor)
Property Tax document (Caderneta Perdial)
License of Use (Licença de Utilização)
3. You'll have to put down a deposit, usually 10% to 30% of the total purchase price (you may need a lawyer to negotiate a deposit in the lower end). The deposit is forfeited if the purchaser does not proceed; if the vendor withdraws from the transaction double the deposit is paid back to the purchaser.
4. The buyer pays the remaining balance of the purchase price, transfer tax (imposto de sisa), and any attorney or notary fees.
5. Once everything has been paid (usually within about four weeks of signing the promissory note) you'll be able to complete and sign the deed (escritura de compra e venda).
6. Finally, will have to register the deed at the public land registry and tax office. This should be done as soon as possible after signing the deed.
Real Estate Listings In Portugal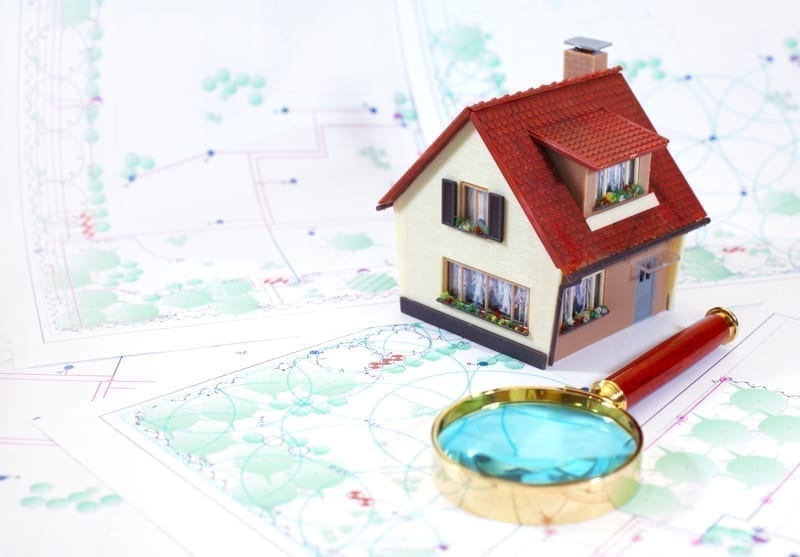 iStock/cookelma
In Portugal, you'll notice that listings advertise T0, T1, T2, T3 type apartments. All this means is how many bedrooms the unit has. A T0 is a studio, a T1 a one bedroom, and so on.
A T1+1 is a little more tricky. Usually a T1+1 indicates a one-bedroom apartment with an additional room that could be converted or used as a bedroom. Usually the room is an internal one with no windows—but in a pinch it could be used as another bedroom.
It never hurts to ask what other rooms the apartment contains, just to be sure of what you're getting. Ask about separate kitchen, separate living room, any storage spaces, etc.