Obtaining permission to work in Portugal is a vastly different process depending on whether you are citizen of a European Union country or a third country national.
Work Permits For EU Citizens
EU citizens need only obtain a residency card, sign up for social security and then register for a tax code.
Work Permits For Non-EU Citizens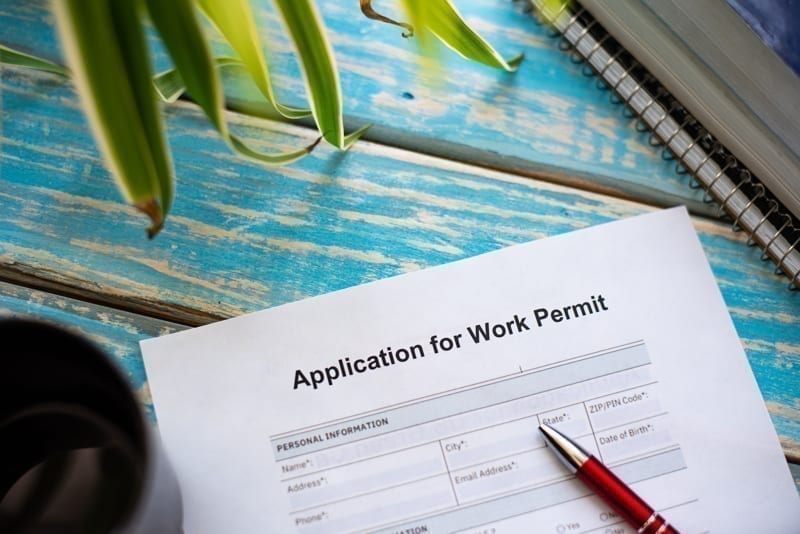 iStock/Manjurul
Non-EU nationals applying for a job from outside the country will need to get in line behind Portuguese citizens, EU nationals and third-country nationals who are already residents in Portugal for any vacancies that come up. Bear in mind that Portugal still has an unemployment rate of 12% (as high as nearly 30% among younger workers), so competition for jobs is fierce.
Foreign nationals who are not EU citizens will need to obtain a visa from a Portuguese consulate in their home country before arrival. The Portuguese government requires any employer looking to hire from abroad to advertise the job locally first and then confirm that no suitable applicants were available from the local labor pool. Once that hurdle has been crossed, the employer will provide a work contract that must be included with the visa application.
Working In Portugal
In January 2016, the minimum wage in Portugal was set at 618 euros a month. The standard workweek is 40 hours. Typically, work days begin at 9am and ends at 7pm with a two-hour lunch break in the middle of the day. Regular salaried employees are entitled to 22 days of paid vacation annually along with 12 public holidays.
All workers must pay social security taxes. Employees contracted either full-time or part-time to a multinational company, Portuguese company or foreign company operating in Portugal will have those contributions deducted automatically from their monthly salary. The employee pays between 11% and 15%; the company matches it with a contribution of about 24%.
Self-Employment in Portugal
Workers in certain trades are required to have professional certifications recognized by the Portuguese government. This is true of trades (electricians, for example) as well as professions like law that may require passing certain written examinations. Real estate agents are also regulated and licensed.
Self-employed individuals are responsible for paying their own social security contributions, as well as deducting income taxes and value-added taxes. These can be paid at post offices or via ATM Multibanco machines. Workers wishing to operate in Portugal as sole traders are strongly advised to get professional advice before doing so.
Anyone operating a business in Portugal after having run one in the US or the UK, for example, will find it more difficult. Although new Citizen's Stores (Loja do Cidadão) are intended to ease the burden of red tape by allowing one-stop shopping for government services such as company registration and financial filings, the myriad of obligations are complicated and many must be validated by a TOC (an 'official' accountant registered with a central professional body). The government is working on methods of simplifying this and automation has seen a huge improvement in service levels, but the underlying procedures and multi-stage approvals are still cumbersome.