Spain and Portugal are two neighboring countries with a long rivalry. These two nations have a lot in common but there are some big differences too. We take a look at the strengths and weaknesses of each. Which country is best for you?
Spain Is Best For You…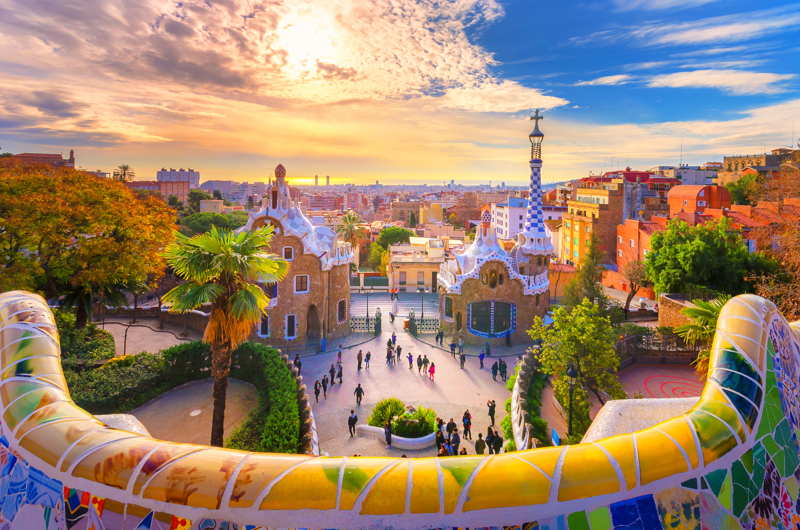 Already Speak Spanish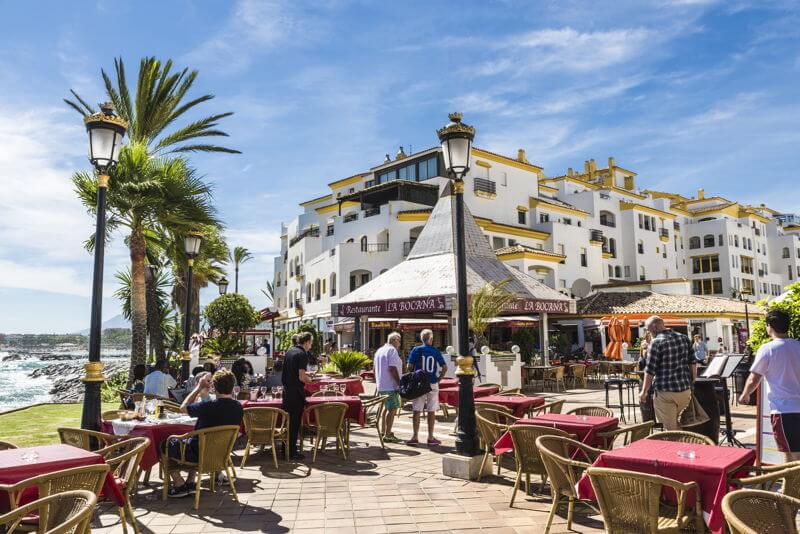 Spanish is taught in schools throughout the United States. Recent estimates put the number of Spanish speakers in the U.S. as over 41 million in 2020. If you count yourself amongst this number then a move to Spain makes sense.
You can integrate quickly and easily and instantly make the most of your new life in Spain. Already speaking the language will allow you to find a job more easily or start a business.
It's true that speaking Spanish will make it easier for you to pick up Portuguese. The languages share lots of similarities that will allow you to learn more quickly.
If you want to learn Portuguese quickly, in a friendly environment, then we recommend the Portuguese Connection School. You can learn in person at their Lisbon school, or online. The Lisbon school includes days out to help you learn. These include wine tastings and food workshops.
More City Options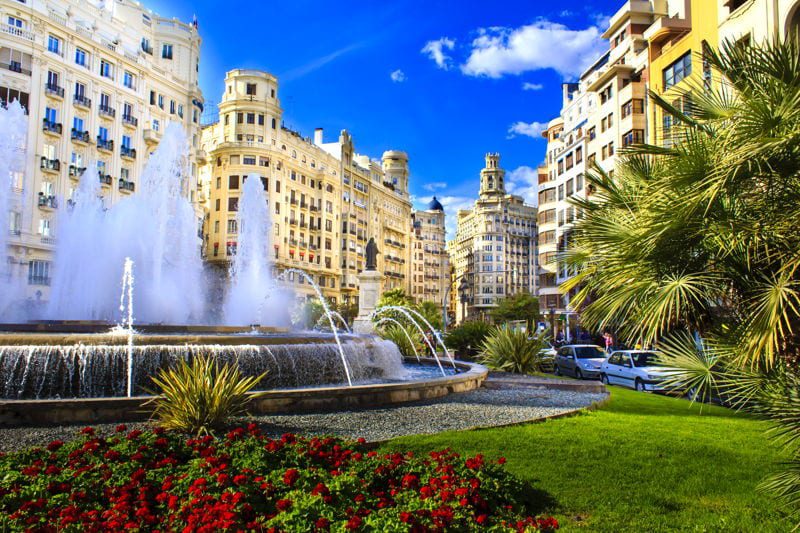 Spain has far more options for people who prefer life in the city. Madrid and Barcelona are major cities with a great lifestyle, but prices are high. If you have the money they are top options and are also a safe place to put your money.
Where Spain really shines is with its smaller cities. Valencia is one such option. It benefits from everything you could want from a city, architecture, culture, public transportation and more. It's small enough to feel safe and friendly and also far more affordable than Madrid or Barcelona. Valencia is by coast, with great beaches.
Another option to consider is Seville. This is another very affordable option for city living. Seville is famous for its architecture and it is also very pedestrian-friendly. Living in Seville you won't need to worry about owning a car. Lots of people choose to get around by bike or on foot.
Time goes slowly in Seville, people still take their daily siesta and people never seem to be in a hurry. The weather plays a part in this, during the summer months the city can feel oppressively hot. Spring and autumn are the best times to be in Seville. It's also a good option if you want somewhere mild to spend the winter.
Portugal Is Best For You If…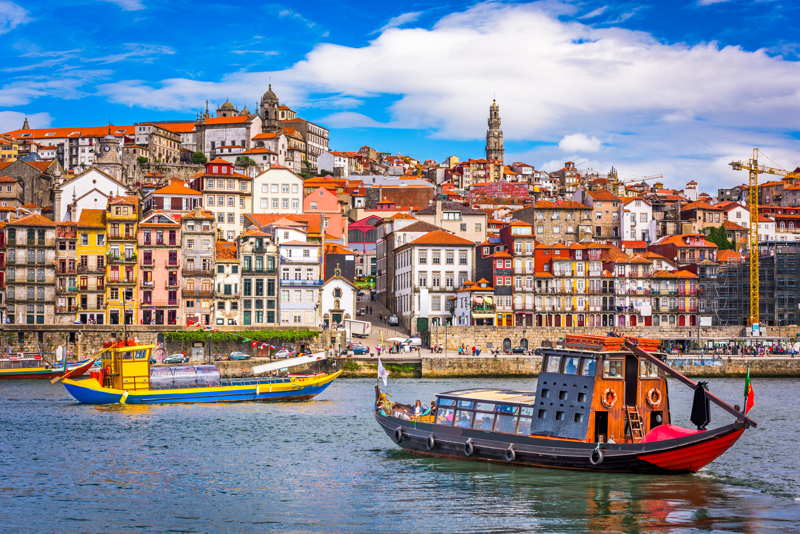 Affordable Living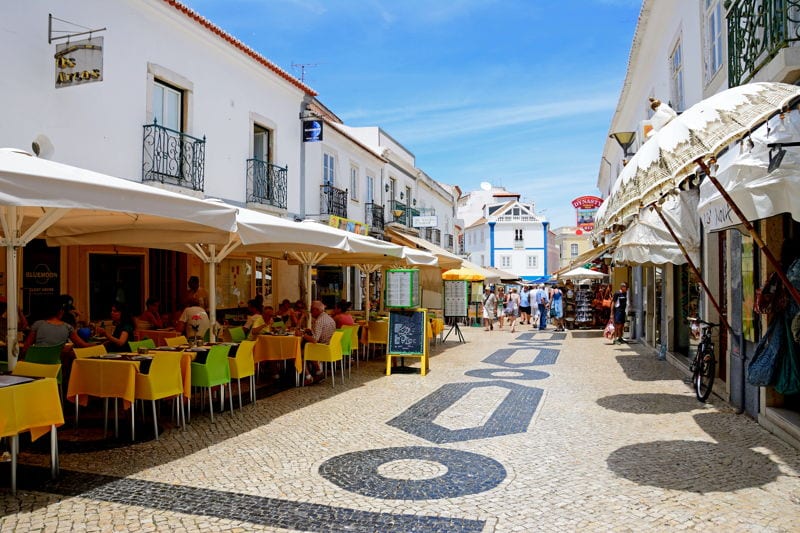 Living well in Spain isn't expensive, but Portugal can be a bargain. Porto and Lisbon are big cities with plenty of affordable options for expats looking to relocate overseas. Prices in parts of Lisbon have been increasing, thanks to heavy investment from overseas buyers.
There are still plenty of affordable options to be found in Lisbon, though. Marvila and Beato are interesting options, with plenty going on. This is where young entrepreneurs are opening micro-breweries, cafes, and restaurants.
Porto is Portugal's second city and prices here are lower than the capital. Porto is a small city which has some benefits. Boavista, for example, is a just a 20 minute walk from the town, but prices here are considerably less. If you prefer to live in town, the downtown Baixa area and Foz are both good neighborhoods with lots to do.
The Algarve is a popular tourist destination, but expats can still find affordable real estate options. The Quarteira region has great beaches and lots of well-priced real estate. Before the COVID-19 crisis, real estate here was bringing in steady rental returns. Something to consider if you are only living in Portugal part of the year.
Residency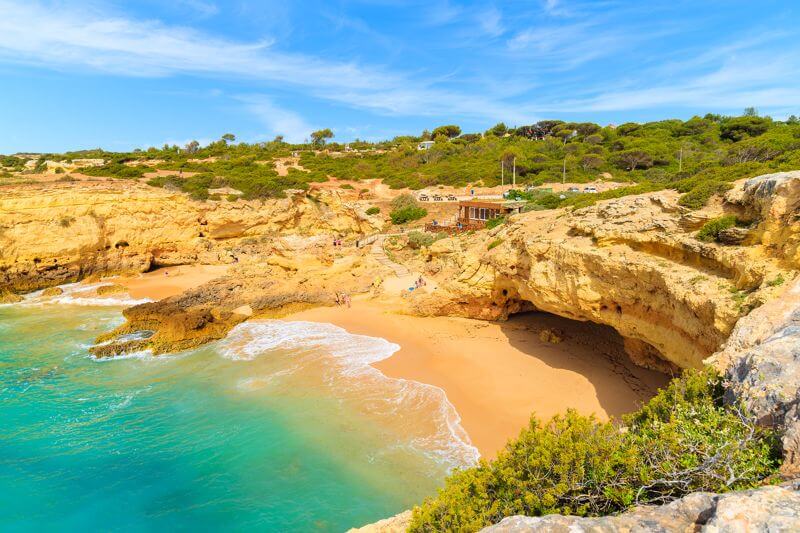 Portugal's Golden Visa remains one of the best residency options in the world with the option of full citizenship after 5 years. You only need to spend 7 days in Portugal for the first year, and 14 days of the following years. These days are the total amount, you don't have to be in Portugal for 14 days consecutively.
The cost of residency in Portugal is not the most affordable, but it's worth remembering you are paying for E.U. residency. This allows you free entry and free movement between any other E.U countries. Invest 500,000 Euros anywhere in Portugal and you are eligible. If you choose to live in a low-density area, the minimum investment is lowered to 400,000 Euros.
There is a way to obtain residency by spending even less. Buy an older (more than 30 years old) property in a "rehabilitation" zone, and the price falls to 350,000 Euros. A rehabilitation zone is an area the government have earmarked for investment and gentrification in a city.
The cheapest way to obtain residency is by spending on an older property in a countryside "rehabilitation" zone. This lowers the price to 280,000 although you have to allow for the cost of refurbishing the property and carrying out repairs.
Both Are Great For…
Beaches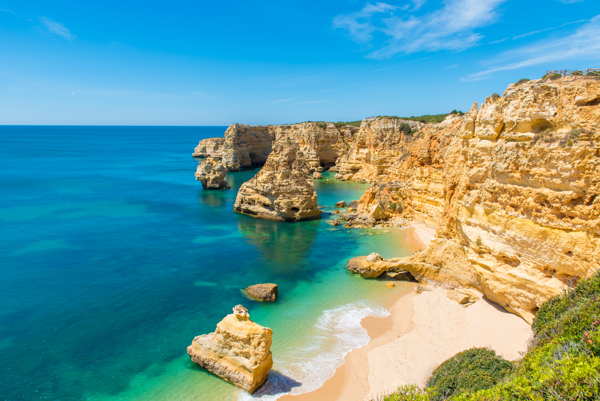 Both countries score strongly in this area.
Spain has the advantage of being on the Mediterranean Coast. This means the water here is a fair bit warmer than in Portugal. During the summer months water temperatures in Spain are somewhere between 76 and 82 degrees. Combined with air temperatures in the (sometimes high) 90s this is just about perfect.
Beaches in Spain can be crowded during peak season. Quiet beaches can be difficult to find as people from across both Spain and Europe head here for the summer.
Portugal is on the Atlantic Coast, and the water temperature can be bracing. The maximum temperature is likely to be around 75 degrees. This isn't cold by any means, but you won't want to spend hours in the water without getting out to warm up in the sun. With the high temperatures of the Portuguese summer, some people find the colder water more refreshing. It depends what you're looking for.
Portuguese beaches are some of the cleanest in the world. The country has the highest concentration of Blue-Flag beaches that you can find anywhere. Both the waters and the sand are pollution-free.
While some beaches can get just as crowded as in Spain, there are also long empty stretches to be found. If you want to relax somewhere quiet, you won't have difficulty finding a spot in Portugal.
Food And Drink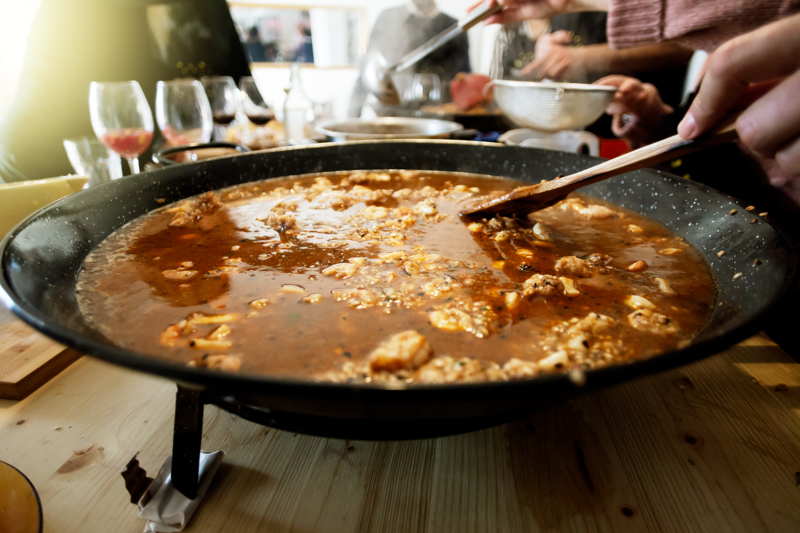 Both countries have a lot of cuisine in common. This isn't always the case with countries next to each other. Think France and Germany. Common flavors of garlic and paprika dominate. There are lots of cured and smoked meats, and an emphasis on rice-heavy dishes.
There is also a big emphasis on seafood which is fresh and cheap. A love of seafood isn't essential, but if you're moving to Portugal or Spain it's a big help.
Don't make the mistake of thinking Spanish Tapas and Portuguese Petiscos are similar, though. Both countries are proud of their appetizers and will take offence if you use the wrong term. Although you may find some similarities between them, there are more differences. Petiscos tends to have more seafood and there are more regional variations.
The one thing that everyone can agree on is that both Petiscos and Tapas are great served with a cold beer.
Oliver Lovett