Going Solo In Belize
Belize has made concerted efforts to grow in sustainable ways. It's one of the reasons that influenced my move to Belize. Here's my story…
Shortly after graduating college in 2004, I applied and was accepted to the Peace Corps.
On a cold January day in Michigan, I received a large manila envelope with the details of my assignment: Belize.
Where the heck is Belize?
I'll never forget my mom and I spinning the globe in our living room trying to locate this tiny English-speaking country hidden below Mexico, between Guatemala and the Caribbean Sea.
I packed my two suitcases and headed off on an adventure that would ultimately shape the rest of my life.
All these years later, Belize is still home.
My Peace Corps service was in Belize City. While many people have fears and misconceptions about the city, I know it as a vibrant community with a rich history, national pride, and deep family values.
I spent a lot of time in Belize City. As a single, Caucasian woman, I always felt safe and never quite understood the irrational anxieties that many expats have about the place.
It's the commercial capital of Belize and, if you live anywhere in the country, you'll have to go there at some point. Trust me, it's not as bad as you think.
I've also lived in Placencia Village in the Stann Creek District of Belize and have spent time on the islands in San Pedro, Ambergris Caye, and Caye Caulker.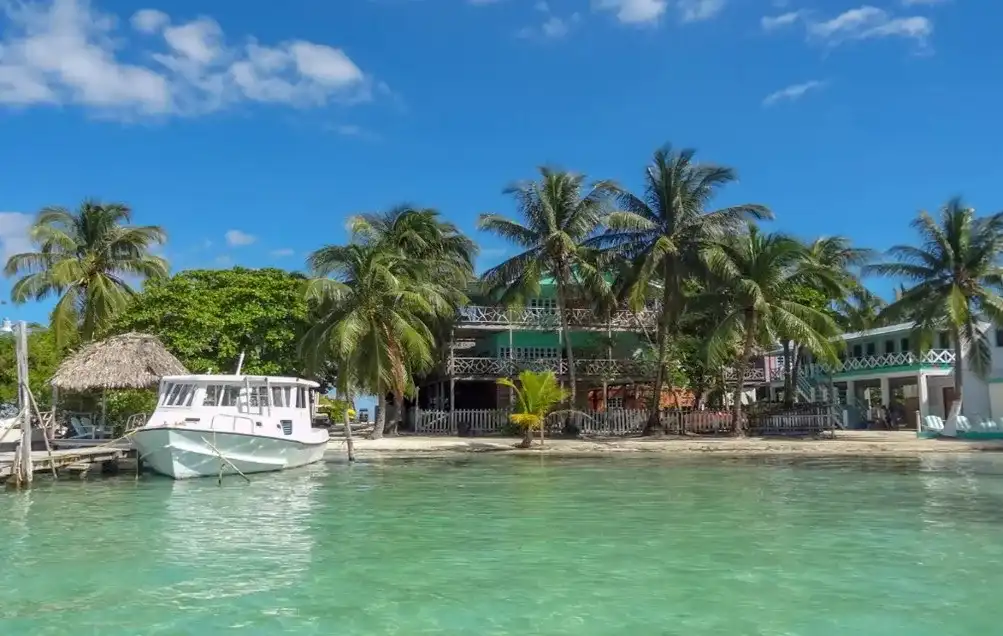 All this to say that I know the country well and have had the good fortune of being able to experience its many unique microcultures.

A few years ago, I became involved with the off-grid, self-sufficient community of Carmelita Gardens. This initially brought me to the Cayo District, to the little
village of Santa Familia, for brief visits several times a month.

Long story short, I quickly discovered what a pleasure this part of the country is and decided to make it my full-time home.

As a patriot of Belize, a social worker, and an advocate for cultural preservation and sustainable development, I'm comfortable with how Cayo is growing now.

Unlike other popular tourist and expat destinations, the area has made concerted efforts to grow in sustainable ways.


No condos or high-rises are found here… The development has been more lateral than in other parts of the country. Within this recent growth period, the community has articulated a shared identity based on nature, art, and cultural preservation.

There is little segregation of social groups. Everyone shops at the same market and recreates in the same parks. The community has evolved gradually on common and unspoken values that transcend nationality or ethnicity.

We all want a simple and peaceful life, respect, and to enjoy the gift of nature, evident everywhere you look in Cayo.

While there are smaller villages and neighborhoods that comprise Cayo, each with their own unique characteristics, the town of San Ignacio is the nucleus.

For anyone looking to explore the Cayo District, this is the place to begin. From here, you can easily travel to surrounding communities.

Heading northwest out of San Ignacio, the Bullet Tree Road takes you on a scenic journey through a handful of picturesque villages. Imagine the country drives you used to take on Sunday afternoons as a child…

Wide-open agricultural landscapes against the backdrop of the Yalbac Hills. A community soccer game, roadside barbecue, and families gathering for birthday celebrations are all common sights as you travel the sections of paved and dirt roads through the villages.

The village of Santa Familia is a paved stretch of about 2 miles of Bullet Tree Road. The community is largely Spanish-speaking.
Several Seventh Day Adventist churches are here, as well as three small grocery shops, a tortilla stand, and multiple shops operated out of living rooms. These small shops sell assorted sweets to schoolchildren and local snack foods such as tostadas, panades, and garnaches. The entrepreneurial spirit is evident.

Seeing schoolchildren walking with friends while horses and chickens roam freely is typical. Fathers are away at work and mothers are too busy taking care of business to micromanage their children.

Life just flows… The smell of burning brush and fresh, handmade tortillas in the air… and the sound of a Weed Wacker or a rooster is somewhere in the distance… Folks are friendly and eager to share their goods and local news.

Santa Familia is indeed one of those hidden communities that is starting to capture the attention of foreign visitors. Its proximity to town, sleepy, peaceful atmosphere, river access, and affordable real estate make it very attractive.

The self-sufficient community of Carmelita Gardens is also here in Santa Familia. This community of 98 acres rests along the Belize River and is home to about 20 expats and Belizeans.

The town founder, Phil Hahn, has worked to create an off-grid neighborhood that emphasizes simple living.

When asked why he chose this part of Belize, he explained the long agricultural history of the area and the easy access to goods and services in the nearby towns of San Ignacio and Spanish Lookout.

He described his vision of a self-sufficient agricultural hamlet that promotes artisan entrepreneurship by helping its residents launch small businesses in the local community.

It's evident that Carmelita Gardens residents are vested in the vision and are proud of the organic gardens, community events, and local relationships they've built.

Sincerely,
Jamie Lee Granger, Full-Time Belize Expat