For many of us, the Caribbean life is the definition of paradise.
If only paradise weren't so expensive, right?
My very good news for you today is that… it doesn't have to be.
In one corner of the Caribbean I know, you are in for a surprise.
I'm speaking of the Dominican Republic.
In the "DR," your day might start from your backyard with a relaxing walk on the beach.
The breeze is blowing, the palm trees are providing just enough shade, and the sand is soft and cool beneath your bare feet. You already know that today's going to be another good one…
Come noon, you could slide up to a table on the beach to lunch on a fresh-caught fish platter for about US$7. A couple of your neighbors walk by and stop to chat so you splurge for a Presidente beer or two at US$2 each…
Normally for dinner you'd stop by your favorite little restaurant with that nice waitress and order your usual US$15 lobster entrée…
However, this afternoon you're showing some friends from back home around your new neighborhood, so you're planning on the fourth-generation French restaurant across the street to really show off. They'll gush over the wine and the pâté and the coq au vin and say it's some of the best French food they've ever had.
And you'll smile…
Remembering when you first discovered this Caribbean secret.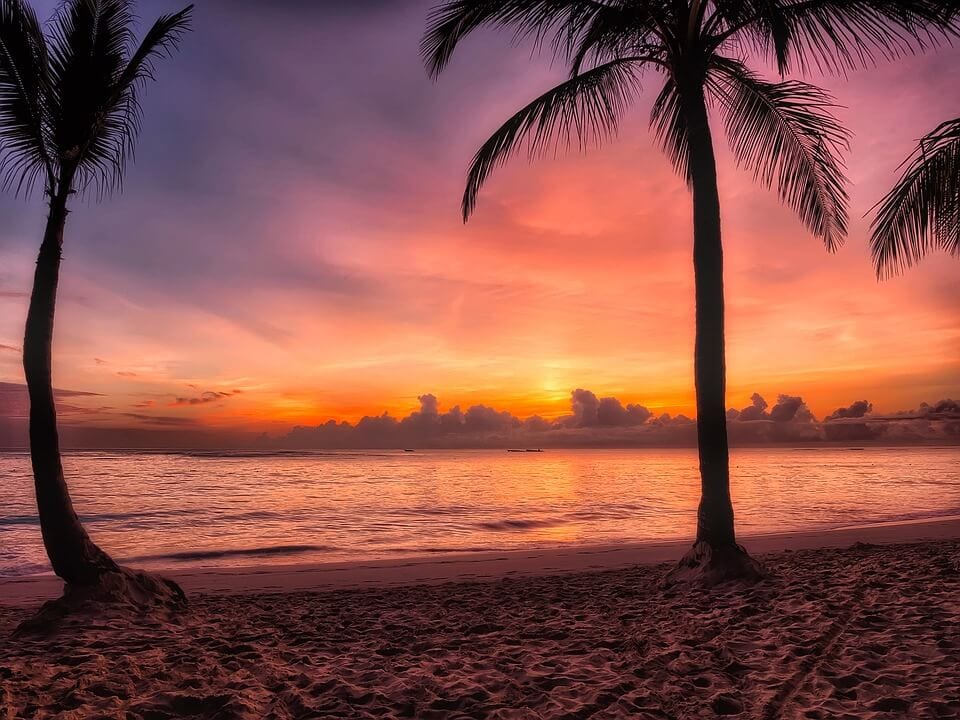 The Dominican Republic is no typical Caribbean island. One town we love in particular, on the north coast of the island, was discovered by Europeans looking for an affordable Caribbean getaway.
Today, this "beach town" is a vibrant international community with residents from all over the globe, including American, Canadian, French, German, Swiss, Italian, Dutch, and British expats.
Despite its thriving foreign population, costs here have remained local. A couple can enjoy the good life in this corner of the Dominican Republic for as little as US$1,290 a month.
Here's How Your Monthly Living Costs Could Break Down: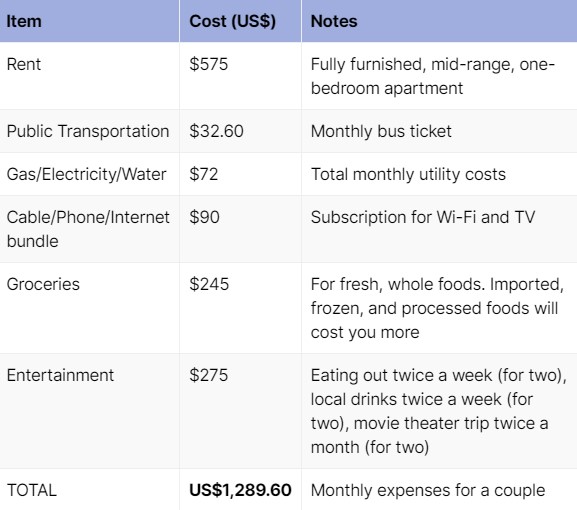 If you hate long flights and want a home in the sun that's as accessible as a direct two-hour hop from the States…
If you just can't manage to master Spanish and want a place where you can get by in English… or even French or German…
If you're lured by a beach lifestyle but want more options than relaxing on the sand all day…
If you want upscale restaurants and international theaters to complement your snorkeling and whale watching…
And if you'd love the chance to embrace an easy pace of life in a nation that's all about community spirit and traditional values that harken back to 1950s America…
Then I'd suggest you take a close look at the Dominican Republic.
This island nation is home to thousands of retirees and expats who have already made the move to paradise—and they'd love to welcome you as their neighbor.
Sincerely,



Kathleen Peddicord
Founding Publisher, Overseas Living Letter