I'm most of the way through Alain De Botton's "The Consolations Of Philosophy." It's an entertaining collection of teachings from the ancient greats… and how they can be applied to help us survive the challenges of 21st-century life.
The book has many takeaways. But it was the chapter on Epicurus that made me think of you.
Epicurus didn't move overseas. But he did the Ancient Greek equivalent of reinventing his life…
At the age of 35, tired of the Athenian rat race (and—if his whistle-blowing students are to be believed—putting in long hours filled with food, drink, and orgies at his school of philosophy), he bought a large house 3 miles out from the city center to share with a bunch of learned friends.
Rich food was off the menu. These philosophers, mathematicians, and writers bought a garden near the house where they farmed their own vegetables. And soon, Epicurus found that he was just as satisfied with a meal of bread, cheese, and olives… washed down with water instead of wine.
Inside the home, the buddies had their own private quarters… but shared kitchen and living space, so would spend many hours together in mind-blowing conversation.
You see, by the time he left the bright torches of central Athens behind, Epicurus had come to the conclusion that true happiness was to be found in the company of good friends.
Or, as he put it himself, "Of all the things that wisdom provides to help one live one's entire life in happiness, the greatest by far is the possession of friendship."
As you look for a new place to call home in the world, don't overlook this Epicureanism.
Not that you should only look at gated communities. Or that you need to stick to places that have an established expat population. But having some community—and, for many starting out, an expat community is a priority—within a 5- or 10-minute radius of home has its benefits.
Today, let's look at some top options where you'll find the safety net of an established expat community…
Las Terrenas, Dominican Republic—A Taste Of Europe In The Caribbean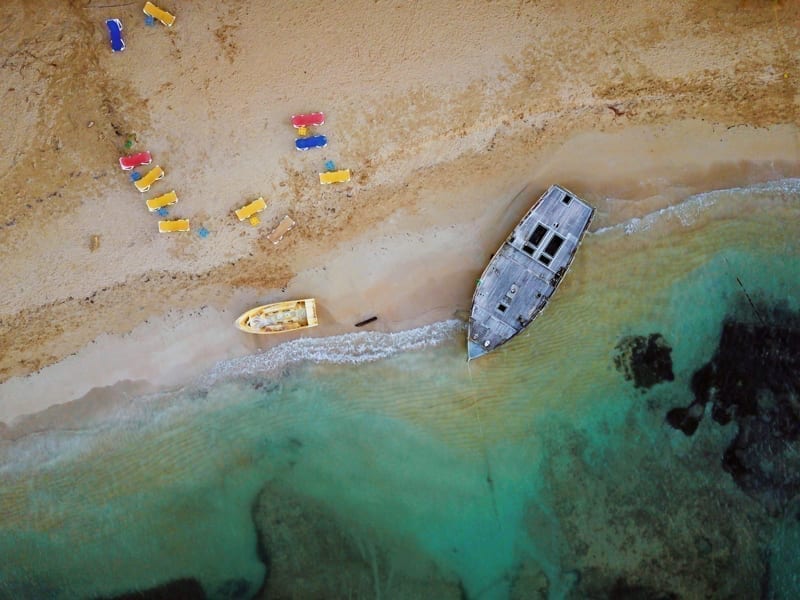 The beach town of Las Terrenas on the Dominican Republic's Samaná Peninsula stands out from other expat communities in the region. Its community is a blend of many cultures—not simply North and Latin Americans (the French, Swiss, Germans, and Italians were among the first foreigners to make it here, giving the town a strong Euro flavor).
But Las Terrenas is more than an expat hangout. The town of just 40,000 residents has a vibrant economy with expat- and local-owned businesses offering a wide variety of products and services.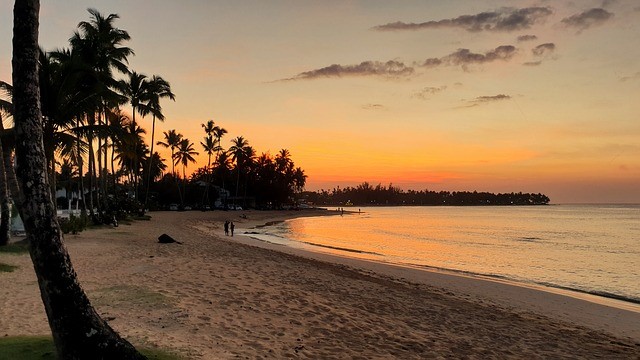 Expat Bill Piatt says of his adopted hometown, "This is truly an exceptional community of people from around the world working together to build a quality lifestyle in a beautiful beachfront location. We're delighted now to call it our home."
For the record, Bill and his wife Anne furnished their four-bedroom, four-bathroom villa here with custom-designed pieces for less than it cost to furnish their one-bedroom place in the United States.
Today, you can buy a condo close to one of Las Terrenas' most beautiful beaches from US$86,100. Villas start from under US$200,000. And, if you'd prefer to build your own dream home, ocean-view lots start as low as US$30 to US$40 a square meter… while building packages for a two-bedroom villa start from US$160,000.
Cuenca, Ecuador—Most Affordable Retirement Choice In The Americas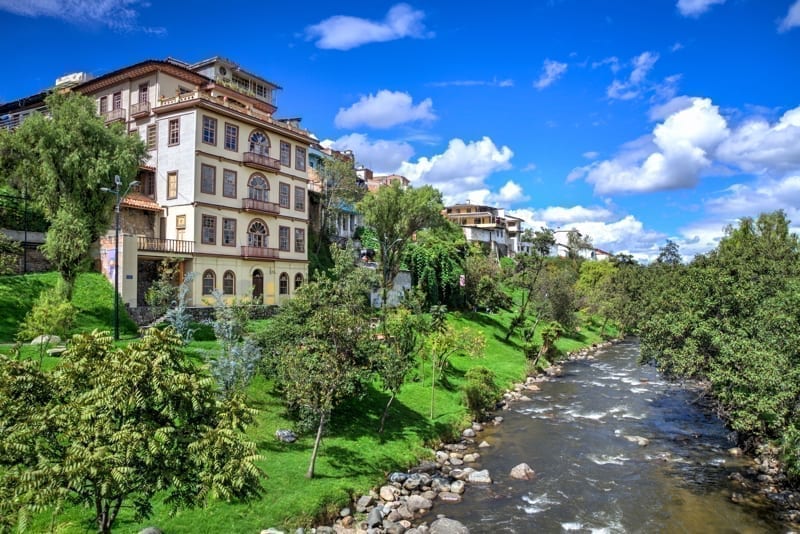 Cuenca, Ecuador, is the most affordable place you'd want to retire in Latin America. Other places may be a bit cheaper, including some places elsewhere in Ecuador, but you'd be removed from the conveniences of a city… you wouldn't have access to certain services, amenities, and conveniences that make life comfortable… and your standard of living might be reduced.
Most long-time Cuenca expats agree that the city has changed for the better since the first rush of expats arrived over 10 years ago. The expat community's growth has greatly benefitted foreign residents. Cuenca now has a broad range of civic and social clubs, special interest groups, and volunteer organizations sponsoring a variety of events and activities.
Correspondent Lee Harrison, who moved from New York to Cuenca in 2001, says, "The city is the perfect size for a lot of people—large enough to have big city amenities and cultural activities but small enough to have a comfortable, homey feel."
Despite its big and growing expat community, this is still a "go local" choice. Just like Panama (coming up next), Ecuador uses the U.S. dollar so retirees in this country have no currency exchange concerns.
Right now, you could buy a three-bedroom, three-bathroom condo in a modern complex—within walking distance of El Centro—for US$150,000… or a smaller two-bedroom condo, near a small shopping center, for US$125,000.
Panama's City Beaches—Your Turn-Key Ocean-Front Lifestyle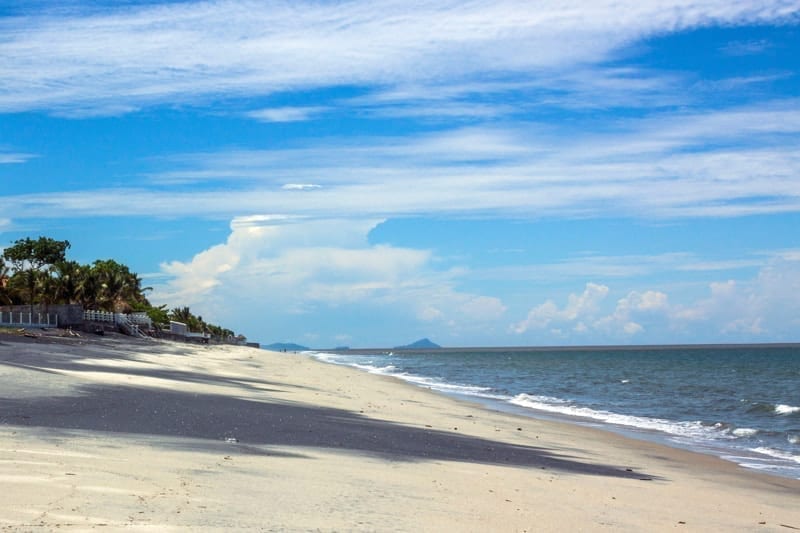 Coronado, only about an hour outside Panama City, is the most turn-key, most expat-ready ocean-front lifestyle available in Panama. Foreign retirees living in Coronado have already paved the way, leaving you little to do for yourself to create a familiar, comfortable, English-speaking atmosphere.
It's fear of the unknown that keeps many people from making the move overseas. In Coronado you can rest assured you'll find like-minded folks, all living out their dream retirements on the beach, ready to mingle and welcome new neighbors.
Ten minutes from Coronado is the growing community of Gorgona. More expats are beginning to settle here… tapping into the amenities of Coronado while enjoying a quieter life, as well as lower property prices (especially if you can get a pre-construction deal).
Gorgona is working hard to keep up with Coronado, and new businesses are springing up. You can buy a 70-square-meter apartment in a luxury development here, right on the beach, with wide ocean views, from US$159,000 if you pay cash.
Playa Del Carmen, Mexico—The Buzz Of New York On The Sand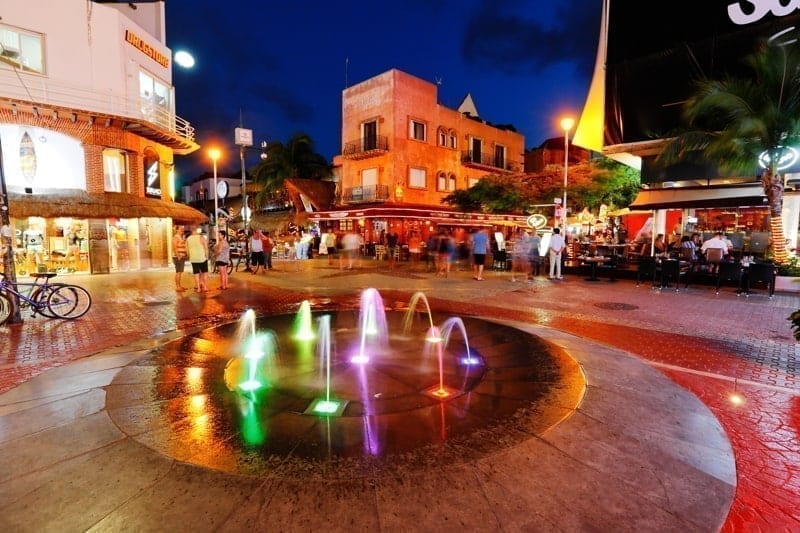 Playa Del Carmen sits about an hour south of Cancún on Mexico's Riviera Maya.
During the day, this city on the beach has a laid-back, carefree vibe. At the open-air bars and restaurants that line Playa's Fifth Avenue you see folks enjoying cocktails and lively conversation. After the sun sets, the nightclubs come to life and the party doesn't stop until early dawn.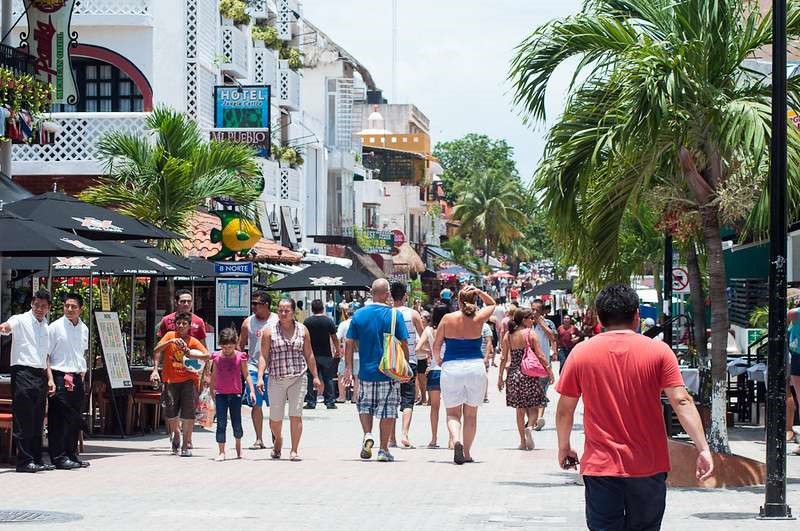 Playa is thought to be home to over 10,000 foreigners—expats make up 7% of its total population—including many Europeans, Americans, Canadians, Argentines, and Venezuelans.
Expat Marie Peay lived for two years in Belize before a visit to Playa had her packing her bags:
"In Playa itself, the colors began to jump off the canvas. It had so many fine restaurants—Mexican, Italian, seafood, steak, and plenty local specialties. Fifth Avenue was an adventure in itself. The hustle and bustle reminded me of New York City's busy streets with people from all over the world mingling and enjoying themselves."
It's a good time for dollar-holders to be in Mexico. Right now, you have about 50% more buying power than back in 2013. Average price per square meter in the city center today is US$2,000. One-bedroom condos near the beach start at around US$160,000. Near Fifth Avenue, a 170-square-meter, three-bedroom home with private pool, is asking US$275,000.
Belize—Laid-Back Beach Or Life's Simpler Pleasures?
This little English-speaking nation gives you two options for being part of an established expat community…
Ambergris Caye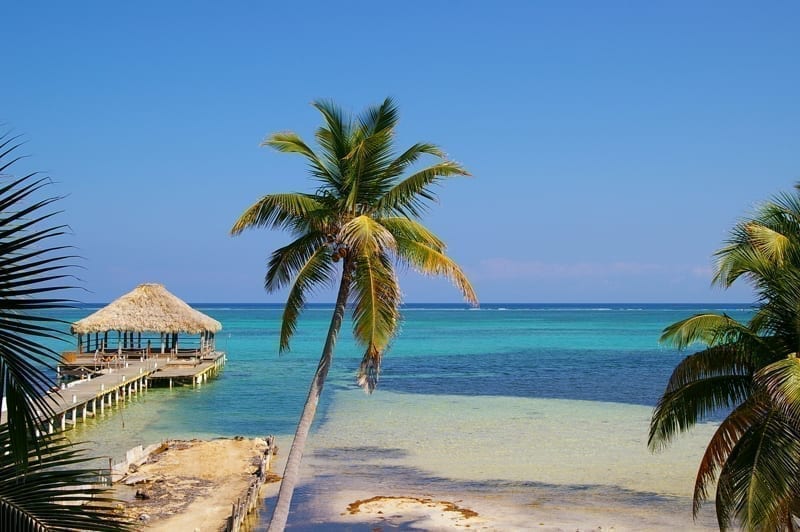 Ambergris Caye, the little island just offshore from Belize City, is a tourist and expat hotspot. The heart of Ambergris Caye is San Pedro where the expat community is based. It's a quirky, comfortable little beachside town with open-air bars and restaurants, art galleries, wine shops, bakeries… a lot of infrastructure that has developed over the past 10 years or so, specifically as a result of the big and growing North American presence.
Ambergris Caye is not one of the world's cheapest places to retire. A reasonable budget for two would be US$3,000 per month, including at least US$1,000 for rent. You could buy a two-bedroom, two-bathroom condo on the island for less than US$150,000, or you could spend multiples of that.
The Cayo District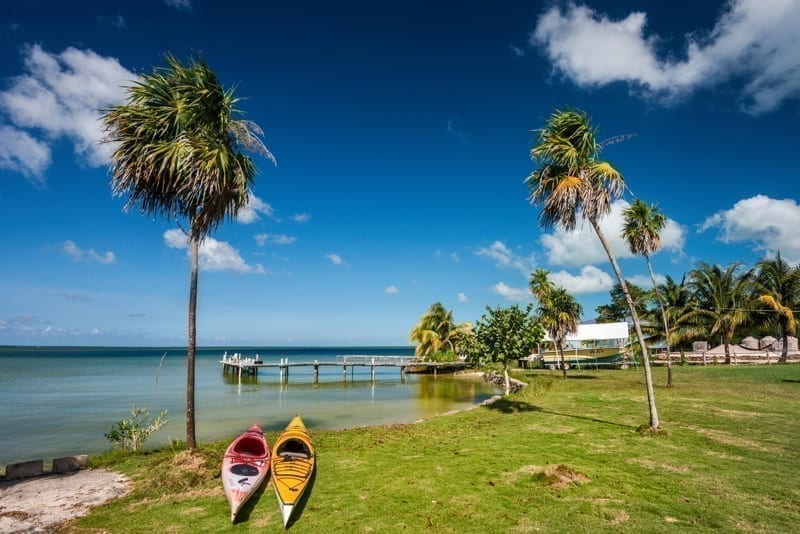 Belize's second option for community living is in the Cayo District. The twin towns of San Ignacio and Santa Elena situated right next to one another are collectively referred to as Cayo. Together, they represent the second-largest town in the country, making them the bastion for expats to Belize, with a total population of 20,000 within the town limits (and many more a few minutes' drive away).
Though Cayo's expat population has been growing this past decade, it's far from tourist crowds. It provides for a healthy way of life… and both cost of living and property prices are lower than on Ambergris.
Ten minutes out from San Ignacio, you'll find Carmelita Gardens—an off-grid sustainable development offering building lots from US$30,000, tiny homes from US$129,000, as well as luxury custom homes.
Developer Phil Hahn at Carmelita Gardens told me how he recently hosted a Sunday gathering where 50 locals and expats came together for a traditional picnic with hot dogs, a lemonade stand, and lawn games…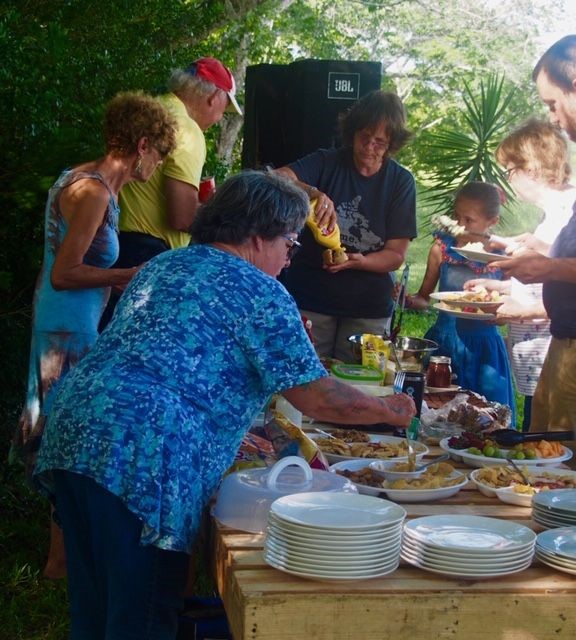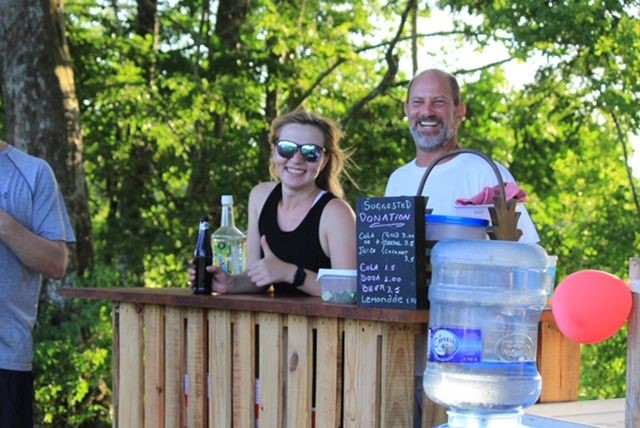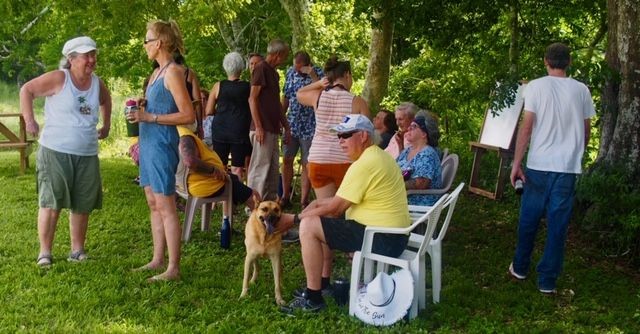 Epicurus would approve.
Lynn Mulvihill
Editor, Overseas Property Alert