Whenever I tell people that I live in Puerto Vallarta, I hear, "Isn't it really touristy?"
The short answer is yes. As one of the top five destinations for visitors to Mexico, the city relies heavily on tourism. A vast majority of jobs here are related to the industry. At the same time, I find PV to be far less touristy than the whole Riviera Maya area (Cancún, Playa del Carmen, and Tulum). There is a stronger sense of local culture and identity here as the area has a much longer history than its eastern counterpart.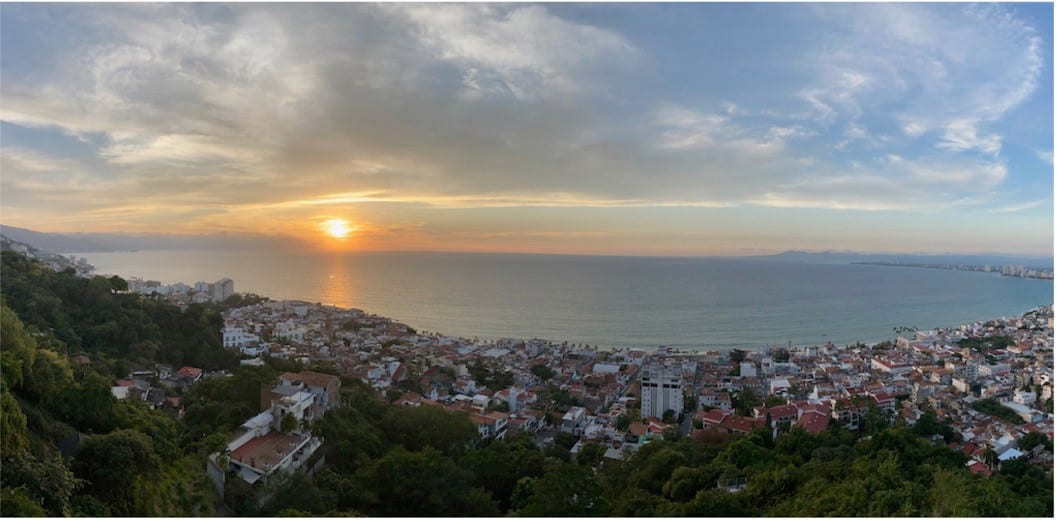 While the high season (November to March) is busy with snowbirds and international vacationers, Puerto Vallarta also attracts a large crowd of national tourists during Semana Santa (Holy Week) and in July when Mexican school children are on vacation. The town has different vibes depending on the month of the year.
If you're wondering where Puerto Vallarta is headed, just look up. Doing so will reveal a bevy of new high-rise apartments and condos going up all over town. This has been a big point of contention here as many bemoan the destruction of traditional homes for these modern towers. Most construction is going on downtown in the Romantic Zone and in the Versailles neighborhood. While this presents more opportunities for those interested in buying a place here, you also have to consider the construction noise that you might have to endure in those areas.
It's not just condos being built, though, as several new resorts are under construction as well as a massive new-and-improved cruise ship port. There's also a new highway to Guadalajara (Mexico's second biggest city) in the works that will cut travel time between the two in half and likely bring far more visitors from the big city.
The Home Of Digital Nomads And Snowbirds
One interesting development in recent years has been the rise of digital nomads. With more and more people getting the green light to work remotely, places like Puerto Vallarta have seen an explosion of digital nomads. The city now has several co-working spaces as well as a strong community of remote workers organizing weekly and monthly events.
One of the best things about living in Puerto Vallarta is the tight-knit expat community. It's hard to put a specific figure on the expat population, as many are snowbirds who come down just for the winter.
During those busy months, there are probably some 40,000 to 50,000 expats here. That's quite a lot in a city with a population of about 250,000. There are definitely some "gringo bubbles" around, but most expats live in close proximity and harmony with locals. While there's a substantial number of retirees in Puerto Vallarta, there's also a large community of expats who work for local companies or run their own business, such as managing vacation rentals or leading tours.
What's Happening On The Property Front?
Puerto Vallarta real estate, although more expensive than in years past, remains a good bargain. There's a wide range of options, and the purchasing process is relatively straightforward.
When shopping for a home in Puerto Vallarta, your options extend well beyond the city proper. In fact, many who relocate to the area don't actually end up living in PV at all. Those who prefer a quieter, slower pace of life look to areas like Nuevo Vallarta, La Cruz, or the high-end condos in the hillside above the Romantic Zone in Amapas and Conchas Chinas.
There are also plenty of gorgeous properties available heading farther south on the way down to Mismaloya. If you want to live a bit closer to the action, a handful of neighborhoods are popular. From north to south these are: Marina Vallarta, the Hotel Zone, Fluvial/Versailles, 5 de Diciembre, Centro, and of course the Romantic Zone.
Every neighborhood has its pros and cons. The Hotel Zone is relatively quiet but also a bit boring. 5 de Diciembre is a bustling area with a mix of expats and locals, which can be fun but also incredibly loud. The Romantic Zone has a ton of options for shopping, dining, and entertainment, but is overrun with tourists. Most people I know who have bought property here in PV did so after many trips to the city. They stayed in different areas to get a feel for them, settled on one they liked, and then began their house hunt.
When you're finally ready to go for it, there's quite a bit of work involved in buying a home here. Because it's on the coast, PV falls into a "restricted zone" for property ownership. These restricted zones are 30 miles (50 km) from the coastline and 62 miles (100 km) from the border.
It's still possible to own here, but you must do it through a bank trust called a fideicomiso or through a Mexican corporation. For most, the former will be the most logical choice.
There are three parties involved in a trust—the trustor (original owner), trustee (bank), and the beneficiary (buyer). This results in the bank holding the legal title to the property while acting on the beneficiary's behalf. It has a term of 50 years and can be extended for an additional 50.
Technically, the bank owns the property. Don't worry, though—the bank has no rights to it. As the beneficiary, you are free to remodel, lease, or sell it at any time. It's also possible to name a second beneficiary, allowing the property to be smoothly passed on to an heir.
You can set up a trust at any major bank in Mexico. The initial fee ranges from US$1,000 to US$1,500 and annual fees run from US$300 to US$500. Going through the bank provides additional security, as they are required to check on the ownership, insurance, and any liens against the property.
Not surprisingly, there's a lot of paperwork and patience necessary for purchasing a home in Puerto Vallarta. It's highly recommended that you use a reputable real estate agent and hire a bilingual attorney to ensure a smooth process. They will work closely with the bank and a notario to get the ball rolling.
Cash Is King
Real estate purchases by foreigners are almost always cash deals, although banks are beginning to offer financing for foreigners in some cases. Some buyers opt to take out a home equity loan up north if they don't have the funds up front.
Typically, a 10% deposit is required. Once everything is ready, the balance is due upon signing of the trust deed.
Most of these closing costs fall on the buyer, including a transfer tax, registration fee, a tax certificate, and more. This is why it's important to have bilingual representation unless you're fluent in Spanish and an expert in Mexican real estate. The good news is that the seller has to pay the capital gains taxes and real estate fees. It's also possible to buy property through a Mexican corporation. Because the owner of the corporation is not allowed to reside in the property, this route is mostly for those interested in an investment property who plan to rent it out.
Puerto Vallarta's Market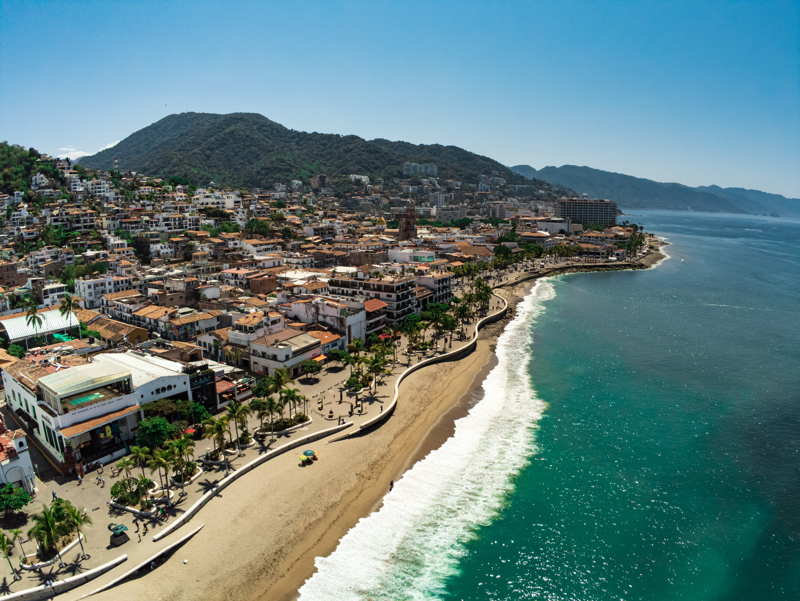 Here's a selection of what's on the market for sale and for rent in Puerto Vallarta right now…
A two-bedroom, 160-square-meter apartment in the Los Altos Villas Condominiums complex in the Centro North area of PV. It features spacious living spaces, granite countertops, tropical wood finishes, and big windows with views to the ocean, mountains, and city. The 40 residences in the Los Altos complex have access to building amenities, including the pool, underground parking, and proximity to the beach, just a few blocks away. Price: US$240,000.
Duva is a project currently under construction in the northern part of the Hotel Zone. It will be embellished in modern finishes, from its Sky Lounge with sweeping bay views to its relaxation areas and infinity pool. Perks of buying into such a development include multiple elevators, allocated parking spaces, and 24-hour building security, as well as the opportunity to choose your apartment's floorplan from the six different prototypes. Two-bed units of 135 square meters start from US$375,000.
A move-in ready condo, also located in the Hotel Zone, that would make a fantastic full-time home or buy-to-let opportunity. It's situated just one block from the beach and in close walking distance to most places you'd want to visit in PV. The building comes with a heated pool, fitness area, underground parking, and 24-hour security. You can enjoy the best of PV's near-perfect climate from the oversized balcony. Price: US$185,000.
Sasha Savinov
Full-Time Puerto Vallarta Expat