If you plan to spend time with our neighbors south of the border you should understand the protocol for tipping in Mexico. While many developed nations are heavy tipping societies, Latin America follows different rules, especially away from tourist areas.
In Mexico, the people who work in service industries like restaurants, hotels, and other tourism-related fields are often paid minimum wage or less. They count on tips to make ends meet and always appreciate a tip in exchange for hard work and good service.
Mexican Tourist Areas Versus Local Areas
Tipping in Mexico can vary quite a bit. In tourist destinations, waiters, bellhops, and spa staff will expect a tip since the majority of the people they serve are visiting from countries with tipping societies.
However, some all-inclusive resorts have a no-tipping policy in place and do not allow tipping since the staff is well compensated by the establishment. Other all-inclusive destinations provide guidelines for the guests to follow.
Very high-end places such as the St. Regis or W line of hotels may automatically add a tip to various services such as your room rate, meal checks, and bar tabs. In local, traditional Mexican towns with few tourists, tipping is less common or the servers are content with a small tip.
Be sure to check your bill to see if a gratuity was already added to avoid double tipping. If you are unsure whether a tip has been added to your bill, look for "IVA" which is the Mexican value-added tax that indicates an extra payment for service. You are welcome to add to the IVA amount if you want, but don't double tip by accident.
In general, it's wise to carry pesos and Mexican coins with you for when you receive great service and would like to tip the staff. In Mexico, U.S. dollars are widely accepted, so tipping with paper dollars is fine but don't leave U.S. coins since the locals cannot exchange U.S. coins for pesos.
When and How Much to Tip in Mexico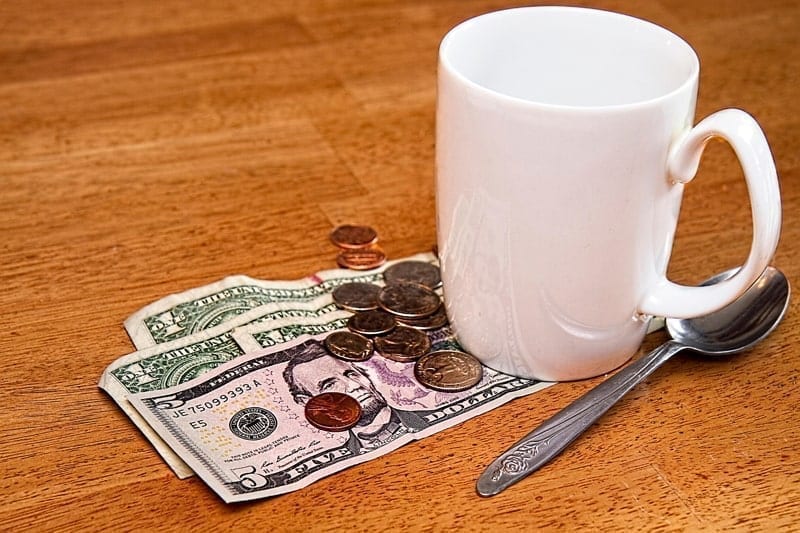 In Mexico, there are no hard rules when it comes to tipping. If you receive exceptional service or assistance from someone in Mexico, you are always welcome to thank them with a tip. Here are some of the most common tipping situations you may encounter.
Waiters
Service charges may or may not be included in restaurants, but in tourist locations or if you have a large group a tip may be automatically added to your bill. A standard restaurant tip is 10% to 20% of your total bill.
Bartenders
Depending on the exchange rate, it's acceptable to tip a bartender 10 to 20 pesos (around US$1) per drink, or 10% to 15% of your bar bill.
Drivers
Taxi drivers do not expect a tip, but you can simply round up the total and refuse any change. Also, 10 pesos per bag is appropriate if they help with your luggage. Airport shuttle drivers likewise do not expect a tip, but 10 pesos per suitcase is appreciated if they help with your baggage.
Grocery Store Baggers
In most other countries, people do not tip the bagger in a grocery store. In Mexico, the baggers work only for tips, especially in the larger chain grocery stores. You should give them one or two pesos per bag at the counter and 10 to 20 pesos if they help carry the bags to your vehicle.
Bellhops
If they help you with your luggage and escorts you to your room, 25 to 50 pesos is a customary tip depending on how far they had to take you.
Housekeeping staff
These hard workers are among the lowest-paid employees in a hotel, so tips are greatly appreciated. You should leave a tip of 25 to 50 pesos per day in your room each day rather than waiting until the end of your stay because several different cleaners may attend to your room during your stay.
Concierge
If someone goes out of their way to help you make tour arrangements, dinner reservations, or provides other special attention, a tip of 50 to 150 pesos is appreciated.
For a simple half-day tour, a tip of 50 pesos is appropriate. For a full-day tour, 10% to 20% of the total cost of the tour is customary.
Hair Stylist
Most stylists do not expect a tip in Mexico. If you absolutely love your new look, tipping up to 15% of the total cost is appreciated.
Spa Service Provider
Since they are usually working in a tourist destination, spa providers expect 10% to 15% of the cost of the service provided.
Gas Station Attendant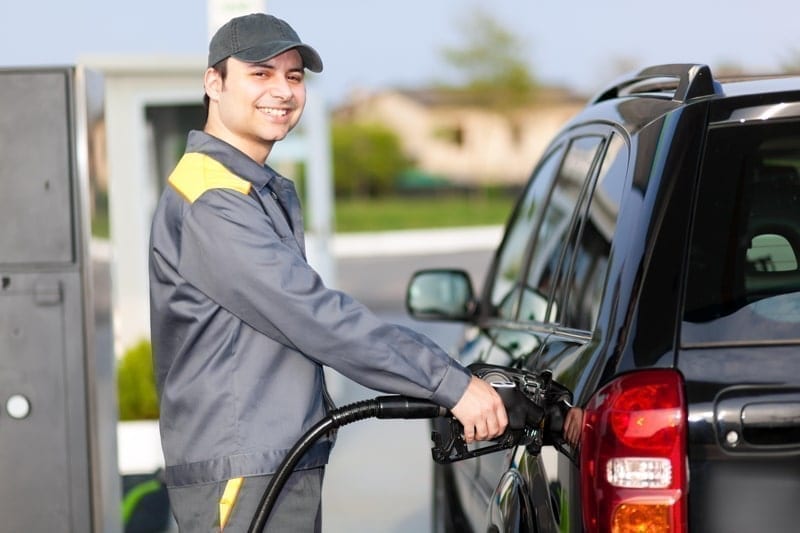 In Mexico, an employee pumps your gas and will also check your oil, wiper fluid, wash your windshield, or other small items if you ask. A minimum tip of 10 pesos is appropriate for the gas, and you should add more if they do more.
In some places, expats are viewed as flaunting wealth and trying to look important when in fact they are simply trying to be generous in exchange for good service. Try to follow the local guidelines and you will be welcomed and appreciated