Boquete (pronounced boh-KEH-theh), a small town nestled in the beautiful highlands of Western Panama, just ranked #2 in our first-ever Panama Index.
This is one of Panama's… indeed one of the world's… top retirement destinations.
Boquete is a nature lover's paradise—a land of rainbows and white clouds that cling to the green hillsides… dense jungle, intriguing flora and fauna… an impressive (inactive) volcano, rivers for fishing and rafting, mountain trails, waterfalls, and the Volcán Barú National Park.
Here you can dine out in restaurants of every nationality…
Enjoy lively nightlife, massage studios, beauty salons, grocery stores, the flower market and festivals, and access to medical clinics…
This region also produces some of the best coffee on Earth, including the famous geisha bean.
In Boquete, you're only 40 minutes from David, Panama's second-largest city, where you'll find everything you'd expect to find in a large city back home.
We were the first to shine a spotlight on Boquete.
We began telling readers that this is one of the best places on Earth to enjoy a safe, sweet, and affordable retirement more than 20 years ago.
All that remains true and, unsurprisingly, our little highland escape has now become home to one of the biggest communities of foreign retirees in the world.
I'm delighted, therefore, to be able to tell you today about an opportunity I've identified for Live And Invest Overseas readers.
Thanks to long-term contacts on the ground in this country, I've been able to negotiate a chance for you to enjoy first access to a one-of-a-kind new project from Panama's most respected and established developer.
A First-Class Mountain Resort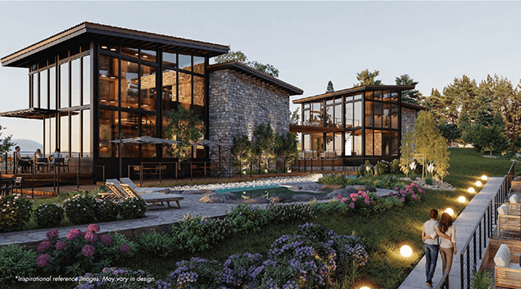 This private community beside the Boquete Country Club will consist of 98 units in two main buildings. It'll have the feel of a high-end European, Alpine resort.
Get Your Free Panama Report Today!
Simply enter your email address below and we'll send you our FREE REPORT - Live And Invest In Panama: The #1 Retirement Haven In The Americas.
We have the chance to snap up the best pick of large one-, two-, or three-bedroom condos with a wealth of amenities on-site.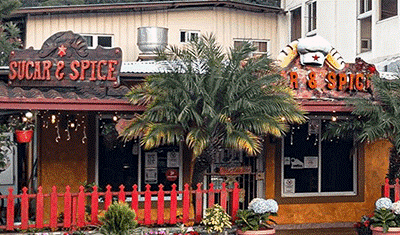 On your doorstep you'll have a social area for meeting friends and neighbors… including restaurants, a reading and coffee room, terraces, a firepit area, pools, and lookout decks.
Plans also call for an on-site medical center.
This cozy mountain resort is across from the equestrian center and health spa… and just 10 minutes from lively Boquete town.
The lack of quality housing has always been a challenge in Boquete.
This new project will serve the demand for the booming eco-tourism market in Panama and, of course, all of the retirees flocking to Boquete.
Choose to rent your home here when you're not around, and my contact tells me you're looking at an easy rental income in the region of US$18,000 a year.
We've been waiting years for a quality development project in Boquete.
Lief Simon
Director, Overseas Property Alert