Close to the Costa Rican border, on the banks of the Caldera River, sits Boquete.
This small town, in Panama's Chiriquí province, was founded in 1911. Today, it's home to some 20,000 residents…. of which a staggering 25% are expats.
Seeing the area for the first time, you understand the appeal. The streets are draped with flowers of every kind and color…. artisanal markets line the sidewalks….
Many who make their way to Boquete, Panama, are so captivated by the beautiful scenery and welcoming community they find that they don't ever want to leave.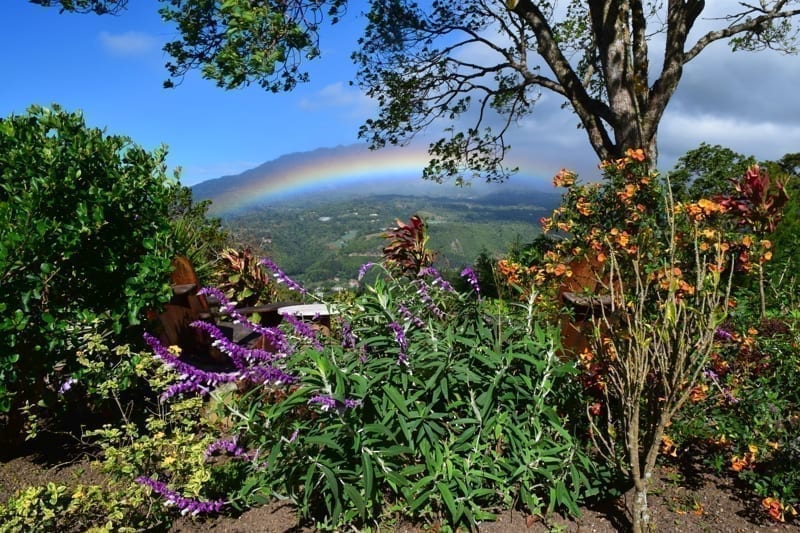 When it comes to real estate, prices in Boquete can be higher than elsewhere in Panama owing to high demand and low supply…. but that's about to change…
This small town, on the side of an inactive volcano in the highlands of Panama, is the place where a new, private community will be located.
Why Boquete?
Boquete offers a vibrant music scene, some of the world's most beautiful flowers, near-endless birdwatching opportunities, and coffee harvested from geisha trees—the most prized coffee on the planet.
Government tax incentives and builder financing, low crime, a temperate warm climate, no worry of natural disasters, first class communications, easy access to the freshest locally grown fruits and vegetables, and a wide variety of fish allowing for plenty of farm to table experiences, are just some of the reasons why Boquete is an ideal location for a property investment.
The developers of this new resort identified a market opportunity in Boquete: a lack of high-quality tourism infrastructure. Most importantly, this will be the first luxury country-club resort in the area that will bring in easy rental income for owners in a booming eco-tourism and expat housing market.
This project will be in high demand for long-term rentals as the inventory for condos in Boquete is small. Most rentals are single, free-standing family homes which take a lot of work to maintain.
The development will also get the attention of short- to mid-term renters, especially during the high season of November through April. Hotels in the area are expensive and short-term condo rentals are few and far between.
Get Your Free Panama Report Today!
Simply enter your email address below and we'll send you our FREE REPORT - Live And Invest In Panama: The #1 Retirement Haven In The Americas.
A High-End Resort In The Highlands Of Panama
This development is next to a river canyon on one side and an equestrian club and health spa on the other. This mountain project has multiple resort-style social areas focused on leisure and community.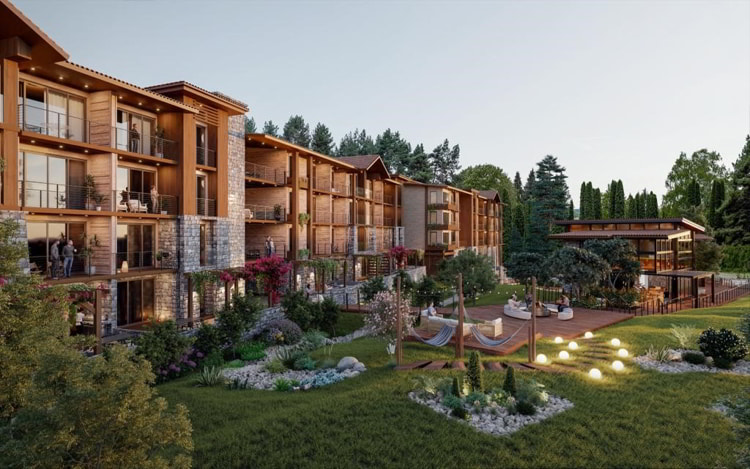 The social areas will include a restaurant, terraces, hammock area, reading and coffee room, wheelchair-accessible firepit area, pools, hot tubs, and lookout decks.
You'll find two main buildings in the development with a total of 98 units, ranging from over 1,000 to 1,500 square feet of living space offered in two- and three-bedroom floor plans.
The project will be completed in phases; phase one will have 34 units. All units have two full bathrooms and high-end kitchens delivered fully furnished with a porch-like entrance that brings in greenery…. a hallmark of Boquete.
If you choose the turn-key package, you'll get your unit rental ready.
Above all, one of the most advanced health care facilities in Latin America is just 50 minutes from Boquete. In addition, the developers know there is demand for augmented medical care from expats and retirees, so there will be a medical center on-site.
This is a project that has been thought out both for investors and full-time residents. It capitalizes on Panama's lower cost of living, expanding GDP, and the ability to produce high ROIs by offering a hotel-style operation, along with long-term living opportunities.
Certainly, by investing in this project, you'll become a partner with the largest hotel chain operator in Panama, with flags such as JW Marriott, the InterContinental, and Westin, as they expand into a broader Panama footprint.
Developer financing is available with as little as 15% down, payment in installments of 50% of the purchase price during the construction period, and the other 50% paid over 5 years with a variable rate of 6.5%. There's a 5% annual principal reduction, no pre-approval process, and no pre-payment penalty.
Units start at US$305,765 for the 95-square-meter units. The 145-square-meter units are US$462,115.
Maintenance fees are US$2.50 per square meter.
This is a pre-construction project, with an expected delivery date of mid-2025.
Sincerely,



Monica Linares
Managing Editor, Global Property Alert