Thailand is a safe country to visit, but when traveling abroad, especially when you'll be dealing with strangers, both Thai and foreigners, it is important to be aware of your surroundings at all times. Thailand is a country that receives millions of tourists every year and it is safe to go as a solo traveler, but even then, there are some precautions you should take.
It is very rare to hear of violent crimes such as murder or tourist muggings, but petty crime has been known to happen.
Here Are Some Recommendations For Traveling To Thailand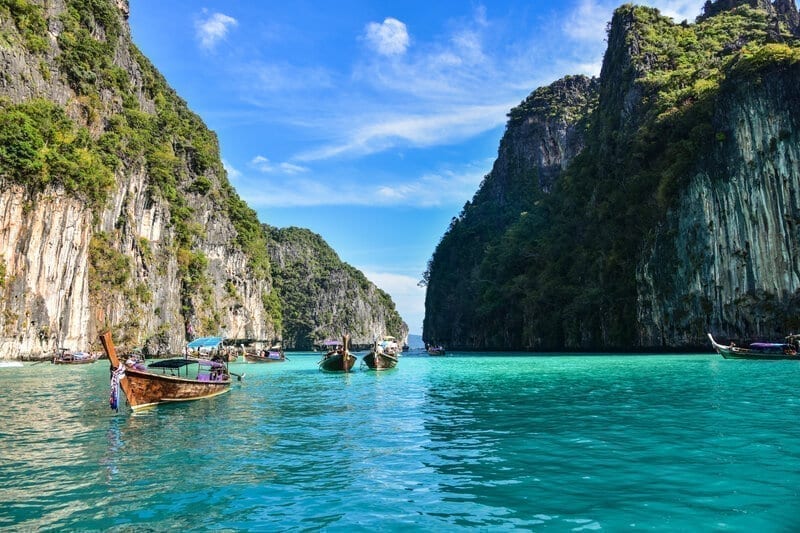 Don't bargain too low. It can be offensive.
Don't give in to a false sense of security. Bangkok is filled with people who are great at involving people in frauds. They make you believe you're getting a bargain when in reality you're getting ripped off.
Beware of locals scamming you about tourist destinations. They will tell you that popular tourist spots, such as the Grand Palace or Wat Pho are closed and offer you a tuk-tuk tour instead.
Ignore any offer of free shopping or sightseeing help from strangers. These are scams that invariably take a commission from your purchases.
Use a credit card that is not directly linked to your bank account to limit access to immediate funds.
Keep a copy of your documents on you and the originals safe at the hotel.
Be aware of the ongoing violence in the south of Thailand. The border from Sungai Kolok into Malaysia can be dangerous, and Muslim-majority provinces such as Pattani, Yala, Narathiwat and Songkhla should be avoided by casual visitors.
Is Thailand Safe from Petty Crime?
Drive-by bag-snatching is an occurrence that has become more common in Thailand. A motorcycle comes by close, the passenger sitting in the back grabs the bag from your shoulder, snatching it or cutting the handles, and it's goodbye to your belongings.
In This Case We'd Recommend You:
Stay away from the roadside, walk far from it and keep your bag on the side of your body away from traffic.
Only take what's essential for the day.
Keep your phone out of sight, not in the bag, but somewhere safe on you.
Only take out your camera when it'll be used.
Is Thailand Safe on the Streets at Night?
Don't walk alone on dark streets at night. Back lanes and dark streets are sketchy, so be aware of your surroundings. Don't walk the beach alone at night, including Sunrise Beach where the Full Moon Party is held on Koh Phangan.
What to Wear in Thailand?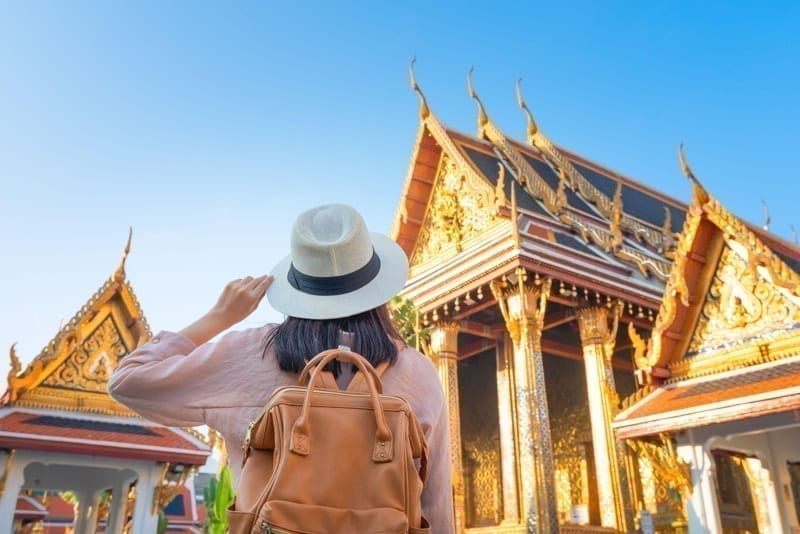 Apart from the sex tourism Thailand gets, it tends to be a conservative country. Dress appropriately. If you're by the beach don't go topless nor stray too far in your bikini by yourself. Keep a beach dress or cover-up handy in case you want to head to the markets. When visiting the temples, sacred places for Thai people, your shoulders and knees should be covered and remove your shoes and socks out of respect.
Government Travel Advice
When traveling you should always check with your government's foreign ministry for current travel warnings. Check these links to learn if Thailand is safe when you want to visit.