Once upon a time there was a charming little town on a lake bedecked with wild swans swimming in a bright blue lake in which floated an island festooned with trees out of which a tall white church steeple peeked through. This town is no fairytale, it is Bled, Slovenia. A town so picturesque you will think you have stepped into a storybook of castles and knights, and maybe you have.
Bled is a resort town located on Lake Bled in the northwestern region of Slovenia. It has become a major tourist attraction and wedding destination due to its undeniable beauty. Bled is the perfect destination for the outdoorsy adventurer with alpine climbing, ballooning, geocaching, golf, horseback riding, caving, bellyaking, cyclcing, kayaking, swimming, summer tobogganing, rafting, diving, fishing, canyoning, tubing, rowing, ziplining and glamping! That's a long list of things to keep you busy…and it's only the summer activities. Just because it gets cold outside doesn't mean the adventures are over…quite the opposite. When the temperature drops and the snow starts to fall head on out for alpine skiing and snowboarding, ice climbing, sledding, cross-country skiing, and snowshoeing or head to the sports hall for ice-hockey competitions, figure skating events, curling…you name it.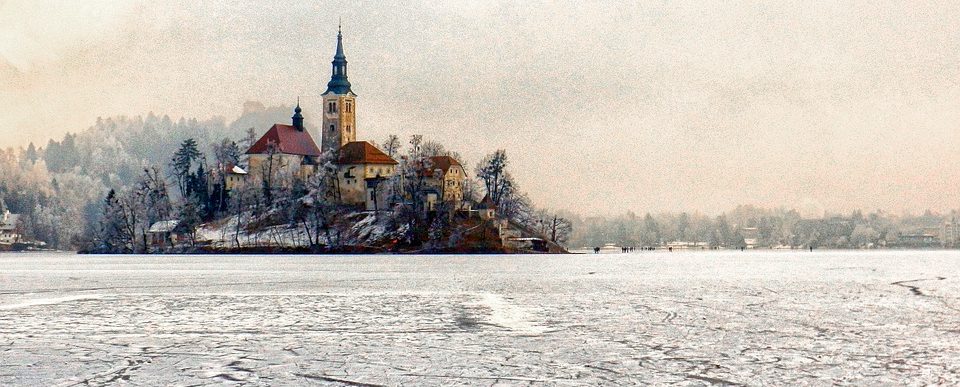 Even when covered in snow and ice, Lake Bled is picture perfect
Another main attraction to this idyllic town is the scenic Lake Bled. With its mild, thermal, sapphire blue waters bathers can enjoy a swim all the way up to late autumn. Surrounded by lush, castle-topped cliffs, make your way by gondola (pletna) or rowboat to the Church of the Assumption, located on Bled Island in Lake Bled and ring the "wishing bell" to see if your wish comes true.
Bled, like the rest of Slovenia, is considered very safe with a low crime rate.
Due to its small size, the job pool is rather small and, depending on the industry, some knowledge of Slovenian will likely be required.
Fun Facts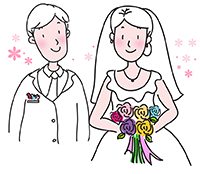 Traditionally, if a couple is married in the Church of the Assumption in Lake Bled, the groom must carry the bride up the stairs to the church. Yes…all 99 steps!
Monthly Budget For A Couple Living In Bled, Slovenia
| Expense | Monthly Cost | Notes |
| --- | --- | --- |
| Rent | € 600 | Unfurnished, two-bedroom apartment or house near lake |
| Gas | N/A/ | |
| Transportation | € 75 | Taxi, train, and bus rides |
| Electricity | € 150 | Gas and water is included in electricity bill |
| Water | N/A | |
| Telephone | € 30 | Bundled with internet and cable |
| Internet and Cable TV | N/A | |
| Medical Appointment | € 20 | A basic doctor/clinic appointment; per visit |
| Household Help | € 224 | Two four-hour visits per week; 7 per hour. |
| Groceries | € 200 | Basic items for couple. |
| Entertainment | € 274 | Movie tickets: €7 per ticket; dinner and drinks for two: €30–60; drinks for two: €10 |
| Total | € 1,573.00 | US$1,798.80 (as of Oct 2018) |
Click here for currency conversion at today's exchange rate.