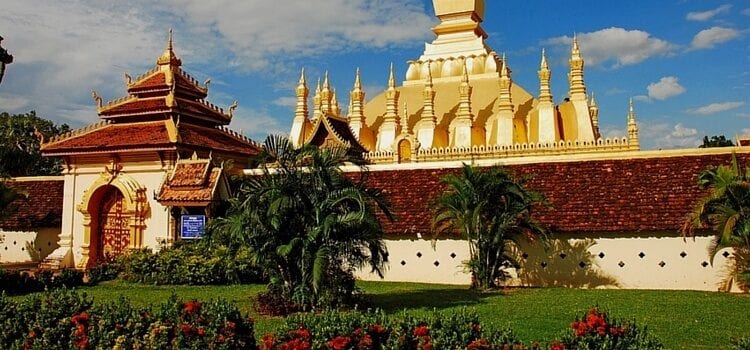 Laos
If You're Looking To Relax, Try Spiritual Laos On For Size
Laos exudes mellow. While the rest of Southeast Asia seems to be changing and modernizing at break-neck speed, Laos ambles along, taking plenty of breaks along the way.
Weekends are quiet, when many places close their doors, and weekends in Laos may last well into the next week – no one is in a hurry and almost anyone will take the time to chat with you. Laos is one of the least industrialized countries in the world. Towns are few and far between. There are few paved roads and even fewer bridges – a detour of a 100 miles, in lieu of one well-placed bridge, is common here.
Although Vientiane has perked up a bit in the past few years, businesses still shut down around mid-day, when the city closes her eyes for a few hours. This is not to say that Laotians are lazy – they're not. They are a practical people with a different set of priorities than their more "industrious" neighbors. Kindness is more important than competition; fun more important than finance; harmony more important than willfulness. Life moves with the rhythm of the day and the seasons rather than the rigid strictures of the business cycle.
Our choice for lifestyle here in Laos is the capital, Vientiane.
Vientiane feels like little more than a large town. With a population of about 740,000, there are no skyscrapers here, no malls or hustle and bustle…But there are outstandingly beautiful Buddhist temples, lively markets, museums, and a fine assortment of local and international cuisines.
There's also a scattering of older French-colonial buildings still stand,a reminder of a time not so long ago when Laos was a French colony. For those looking for a truly rewarding and unique retirement, Vientiane and its surroundings have a lot to offer. Nestled in the nearby mountains, beautiful waterfalls, venerable temples, exotic wildlife, and remote hill-tribe villages await those who have come to Laos with the luxury of time to explore the less-traveled reaches of this area.
Our suggestion? Go now – before Laos experiences the boom that is engulfing the rest of Southeast Asia.