Religious history and stunning architecture draw many people to the Kingdom of Cambodia. Covering 70,000 square miles with a population of 15 million people, this compact country is best known for Angkor Wat Architectural Park, dense jungles, and beautiful white-sand beaches.
The frenetic capital city of Phenom Penh provides the country's most cosmopolitan experience, but like all large cities, it also experienced more crime, traffic, and congestion. Also, in addition to common safety issues, if you are aware of the atrocities that occurred here in the 1970s you may be wondering, is Cambodia safe?
What Kind of Crime is Present in Cambodia?
Like most of its neighbors, Cambodia experiences little violent crime. Instead, crimes of opportunity are more prevalent due to the division between the wealthy and the poor social classes. The poverty rate is improving, but with tourism on the increase, some of the needy turn to pickpocketing and bag snatching to make ends meet.
Motorcycle drive-by grabs are common in large cities with crowded streets and beach areas. Unfortunately, if the bag strap doesn't break and the owner doesn't let go, they may be dragged down the street by the thief. It's best to carry personal belongings in pockets, money belts, or at least on the side of your body away from the roadway.
Is Cambodia Safe to Travel In?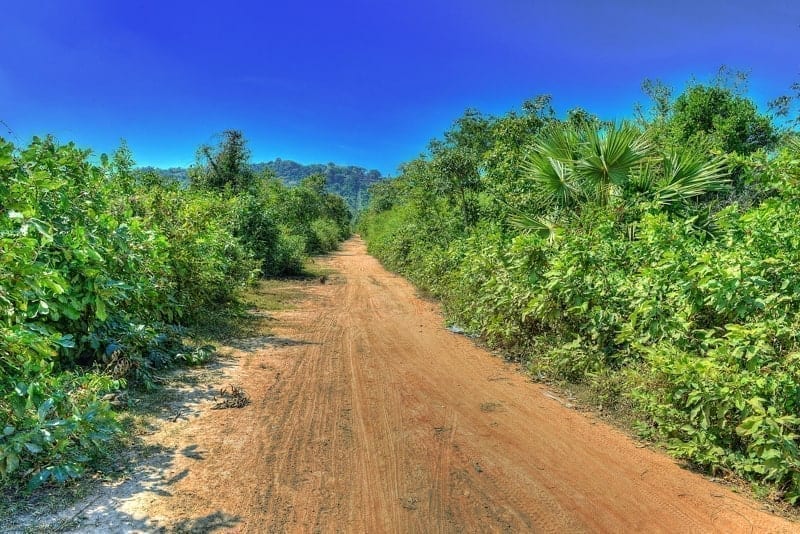 Many serious traffic accidents occur on Cambodia's highways due to poor road conditions and bad driving habits. You should avoid traveling alone and after dark. Also, motorcycle taxis can be dangerous, not only because the bikes are not always well maintained, but they can also be targets for bag snatching.
If you are considering water travel, carefully choose the company and be wary of poorly maintained boats and overcrowding. Some tour groups will continue to operate during bad weather which led to two tourist boats sinking in 2016. During the rainy season, water activities such as kayaking, whitewater rafting, waterfall hikes, and more can be treacherous due to fast water and strong currents. Also, beware of stingrays that swim closer to shore during this time of year.
Is Corruption an Issue in Cambodia?
Police officers in Cambodia are not well paid and may resort to requesting "donations" better known as bribes. Be particularly careful near border crossings and if you are traveling by motorcycle. With many mandatory motorcycle laws, including helmet requirements and possessing the correct license, you may face fines that are inflated for foreigners.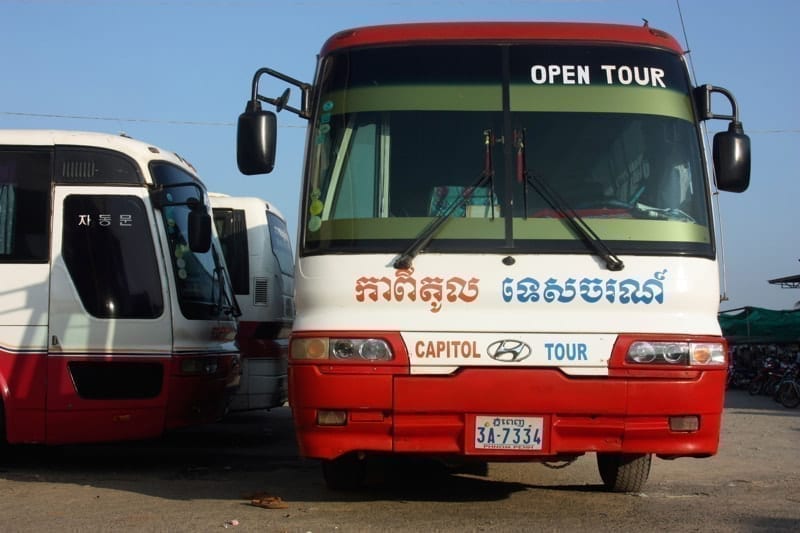 One way to avoid confrontations with the police is to use public transportation. Also, tour operators may inflate their prices so it's important to know what services should cost before you agree to take a tour.
Is Cambodia Safe for Questionable Recreational Activities?
Recreational drugs are illegal in Cambodia and, although they are available, you should avoid them because you may face serious legal consequences including indefinite prison time and deportation. Police here are known to set up sting operations to catch drug users and possessors. Also, both illegal and pharmaceutical drugs can be contaminated with dangerous ingredients that can lead to reactions and even death.
Prostitution is also illegal here, but women still offer services in certain areas of the country. Shady areas around Phnom Penh and Sihanoukville feature "girly bars" where a man may fall for a pretty woman, take her home, and wake up days later with no memory and no valuables. Drink spiking can occur in some of these bars, so always keep an eye on your drink and don't accept drinks from others.
Is Cambodia Still a Political Hotspot?
It's been several decades since the horrific times and political inhumanities of the Khmer Rouge regime and Cambodia has come a long way since then. This is mostly a peaceful and calm land now, but disputes can arise so it's best to be aware of the current political environment.
Also, it's best to stay on main roads in rural areas because off-road you may encounter unexploded devices left from wartime events. In locations near the Thailand border, tensions may still flare as a result of border clashes that ended in 2013.
Overall, Is Cambodia Safe Now?
Travelers and residents in all foreign countries should practice safe habits such as staying in well-lit areas, being aware of surrounding circumstances, not displaying wealth, and leaving extra cash at home with your passport. Overall, Cambodia is safe if you use your common sense.
The Cambodian people are open, warm, and friendly and they appreciate tourists and foreigners who help build their economy through tourism and spending money to support the locals. Since tourism is the fastest growing industry in this small country, it is becoming safer every passing year.