Welcome toIn Focus: Europe.
My name is Kat Kalashian, and I've been an expat in Europe for over 12 years now…
Europe is my favorite place in the world to be… it's a strong statement, and one I hesitated over, but it's true.
I've so far seen 52 countries in my 30-odd years, and I've spent two-thirds of my life living outside the United States. I'm far from seeing all there is to see, so it may seem brash to claim a favorite spot, but once you've spent time in even just a handful of different places in the world, you quickly come to know what you like and what you don't like.
I love the genteel attitude and detached politesse of Europe… I love its history and its architecture… I love the bounty of museums and art galleries that are found in every corner of this continent… I love hearing different languages, learning about customs, and observing cultural quirks…
I don't like seeing litter on the ground… I don't like when building facades or street sidewalks aren't maintained… I don't like depending on a car to get where I need to go…
I've come to find over the years that the things I like don't exist anywhere but in Europe… at least not altogether in a neat package. And the things I don't like—they're far more common in other parts of the world and aren't an issue here.
However, Europe and I have a somewhat complicated history, and we didn't necessarily start off on the right foot.
Let me explain…
Ireland: How It All Started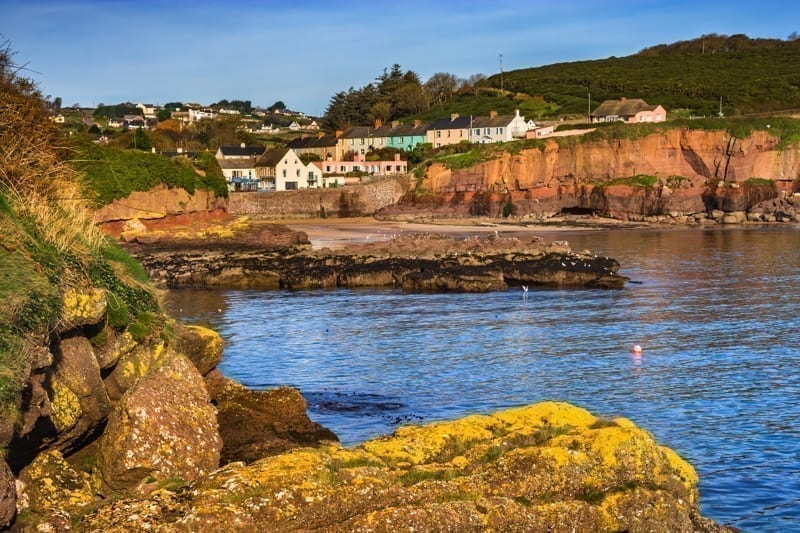 When I was just a wee mite, my family moved to Ireland, and there we stayed for seven years.
I won't sugarcoat it—I hated Ireland. I hated just about everything about life there. As an adult, I now know that it wasn't Ireland I hated, it was just a time in my life that I didn't enjoy and the poor Emerald Isle took the brunt of my ire… but it took me about two decades to leave those feelings behind and separate them from the country itself.
Indeed, there were legitimate reasons I was unhappy in Ireland, one of which was seasonal depression. Even during an Irish summer the sun is hard to come by, but in winter you could go weeks without seeing a ray. In the depths of winter, sunrise is around 10 a.m., sunset around 4 p.m. I went to school and came home in the dark. During "daylight hours," if the sun managed to break through the constant rain, I was stuck indoors. It took my family a few years to piece together this critical issue—we needed more sun!
On the other hand, if not for moving to Ireland, I'd never have realized my lifelong little girl's dream of riding horses… even owning my own pony—something that's far more accessible throughout much of Europe. To this day horse riding is one of my greatest passions and a pastime I will forever owe gratitude to Ireland for.
And if not for taking that first step overseas as a child, I might never have known the pleasures of travel and living overseas…
Ireland cracked a door that I decided to swing wide open when I turned 14. I decided I had had enough of Ireland and would move to Paris. Family, and the fact that I was a minor, was of minor concern.
Paris: My Next Move
I researched boarding schools and sent in some applications, but after a few months of this idea settling in, my family decided a move to Paris, too. We were off on round two of our European adventure, and this time it was at my behest.
Some of the best years of my life were those years in my bilingual French high school… and I carried them with me when I bounced around the world after graduating. In fact, I clung to them so tightly it became clear after just a few months out of Europe that I'd return. It was as if I had no choice but to make moving back to France my life's goal. I knew it would take some time, but I knew—with the same certainty that we know death will one day come—that one day I'd move back to Paris.
I won't dwell too long today on my love for Paris, the city I now, once again, call home… this is a newsletter about Europe as a whole, after all… but it's worth noting that one of the primary reasons I continued to put Paris on a pedestal for all those interim years was as much for its position at the heart of Europe as for its own endowments.
It takes just a few hours to get anywhere in Europe from Paris by plane, with most places less than two hours away. Road or rail travel is equally accessible, with excellent networks for buses and trains throughout the Continent, and pristine roads for pleasant and efficient driving trips. This advantage isn't particular to Paris, though—it's true of anywhere you might think to settle in Europe, especially if you're heading for a city.
And it's that fact that allowed me to forego considering if another city in Europe might suit me better. Because as much as I love Paris, I love change and novelty even more.
In the end, living in Europe is a more important fact for me than living in Paris specifically. I won't downplay my love of Paris, but I know there are other cities I could be happy in here. I've always dreamed of living in Rome… even if just for a few months. And sometimes I think how nice it would be to have a little place in the country, with some land to garden and keep a few animals on… the South of France is always where I imagined this little fantasy taking place. And more than anything I just want to see more of Europe—every little corner of it.
The best part about living on the Continent is how small and accessible it all is. Why bother choosing over Paris, the city I know I love so well, when I know that from my seat here in France I can make a claim on all my beloved European locales? Rome, Lisbon, and Barcelona can be just as much mine as Paris is, if I choose. I can visit them for a weekend whenever I want… or stay longer if the whim hits me. And what about all those undiscovered cities that I haven't even visited yet? Those are at my fingertips, too.
It's Not All Roses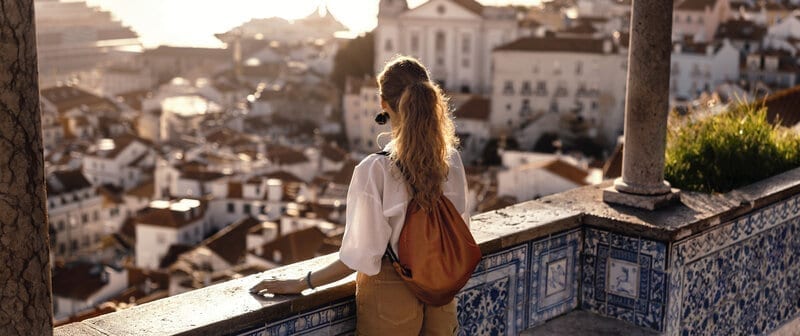 Of course, everything isn't rosy all the time… for many a North American, the idea of moving to Europe seems like a straightforward change with minimal culture clash. Moving south of the border or across the globe to Asia seem like enormously exotic moves by comparison, right? Yes and no.
Yes, Europe does have a "Westernized culture," as we sometimes call it, one that is similar in many ways to that of North America's. The infrastructure is built to a standard that we tend to find familiar; the climates are comparable. Even the history lessons taught in North America intertwine inevitably with those of Europe, so the past seems like a familiar thing here, too.
That said, there are countless ways in which you'll be challenged by the culture… and the culture shock is all the more shocking for the very reason that it seemed familiar.
In Asia, you wouldn't balk so much at finding out that holiday seasons, for example, are not the same as they are back home. But will you expect for that to be the case coming to Europe? Spoiler alert: Holidays are likewise completely different in Europe than they are in North America.
You expect a "mañana attitude" when you're in Latin America, but did you know that throughout most of Europe (outside the uber-efficient Northern European countries), much of the population still practices siesta hours, opening in the morning and in the evening but staying closed most of the afternoon? Punctuality is a suggestion, not a rule, throughout most of Europe (again, excluding northern countries), which can really irritate the average North American.
The sophisticated, urban centers of Europe seem like they should operate according to North American standards… but, in fact, even the most cosmopolitan of capitals here in Europe will feel provincial in many ways to the typical North American city mouse. Businesses close on Sundays and for lunch hours—which may indeed be plural, shops close by 7 p.m. at the latest in most cases, and customer service, when it exists, can be laughable.
And let's not forget the practical side of living on a continent whose cities were, in most cases, built centuries ago. Cobblestones are quaint until you've been walking on them for hours… small streets are cute until you have to try to drive on them.
Old buildings are full of character… and maybe also lead. Elevators can be rare in older residential buildings, and if you're lucky enough to have one it probably won't fit more than two people. And the buildings are tiny, at least relative to what you're probably used to. Unless you're moving from Manhattan, you're likely going to have some issues adjusting to the smaller sizes of apartments, bedrooms, even cabinets and closets.
All of this, for many, is the charm of Europe. For others, it could be a nightmare.
If you come to Europe with expectations of a turn-key move, you'll only be disappointed. Prepare yourself now for the fact that a move to Europe will likely be more of an adjustment than you're anticipating.
I don't hold punches. Nowhere is perfect, and every place has its faults. I'll make sure to always point them out, remembering that what is a plus for one person can be a minus for the next…
The disclaimer having been given, I'll backstep entirely and assure you that if you think Europe is your personal paradise for all the reasons listed above and more, then it won't disappoint.
Trite as it sounds, living in Europehas been a dream come true for me.
I wake up every day feeling lucky to be where I am. Satisfied that I have finally acquired what I waited for years to get to. Grateful that I found my perfect place in the world.
I hope this newsletter might help you find your perfect place in the world, too…
Be Sure To Avoid Missing Out On Updates And Opportunities
Finally, I'd like to take care of some housekeeping so you know exactly what to expect from me and how to ensure you don't miss any of it…
In Focus: Europeis published every other Thursday, and it is a totally free service.
In addition to the free e-letter, you'll also receive special alerts on new products and related opportunities. We think that you'll find these special alerts useful, but, if there's ever an offer you don't find interesting, please simply delete it from your inbox.
I'll hope to see you soon…
Kat Kalashian
Editor,In Focus: Europe