When it comes to living in Europe, you're not limited by your city or town—perhaps the best thing about living in Europe is how easy it is to get out and about on the Continent and see what all your neighboring countries and cultures have to offer. This, for me, has to be the best thing about living on this side of the pond… As I've often said, one of my favorite things about living in Paris is the opportunity to get out quickly and easily for day trips, weekends, long weekends, and beyond… When I think about travel from Paris, it's more Venice and London that pop into my head rather than French destinations, but it's unfair of me to discount all the fantastic tourist destinations in France when there are so many great options.
Visiting Reims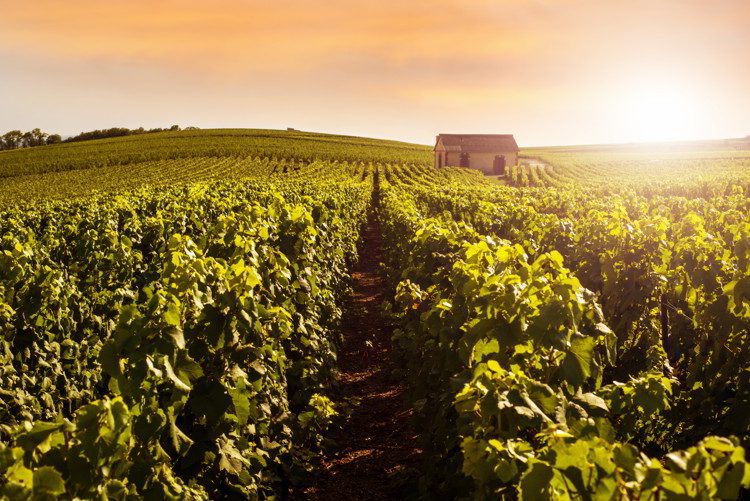 A couple weeks ago, we visited Reims, the hub of the champagne region, which is just about an hour from Paris by train or car. It was our first trip there, and we enjoyed it so much, I think we'll make a point of going at least once a year from here on out. centre-ville,you could tour Veuve Clicquot, Mumm's, Taittinger, Pommery, Charles de Cazanove, and many more. At these houses you can take cave tours, have a guided tasting, or do a culinary pairing and tasting. Or you can take a short drive out of town and walk among the vines. My personal recommendation is to visit the Pommery house, which is much more than just its champagne. Here, you can walk the gorgeous grounds, visit one of the most beautiful art nouveau houses I've ever seen, tour the caves (previously Roman salt mines), and do the usual tastings. These caves are unique, though, in that they also double as an art venue. Temporary exhibits are housed throughout, adding a nice dose of culture to your day drinking. Reims is a cute little town with little more going on than its champagne culture, but if you like champagne and small-town France, this place is lots of fun. On weekdays, trains leave hourly for Reims, and it's just one stop on a direct line that leaves from Gare de l'Est.
Here, you're spoiled with choice when it comes to champagne wineries. There are hundreds of champagne houses in the region, and in Reims alone you can visit a dozen or more, nearly all reachable by foot from the town center. Of the houses located in
Start Your New Life Today, Overseas
A world full of fun, adventure, and profit awaits! Sign up for our free daily e-letter, Overseas Opportunity Letter, and we'll send you a FREE report on the 10 Best Places To Retire In Style Overseas Today
Where Else Can You Visit By Train Within A Couple Hours Of Paris?
1. Versailles

Versailles, of course, where we took our daughter for the first time this summer. It may not be an original idea, but it's certainly worthy of the bucket list. Likewise an hour ride, you can leave from several stations in Paris, and it's a short walk from the Versailles station to get to the chateau and its gardens.
While the interior of the palace is certainly worth a visit, it's the gardens that I continue to go back for to this day. No matter the season, there is some unique aspect of the landscaping to enjoy, so it's all wonderful at any time of year. For a real treat, take the time to visit Marie-Antoinette's manmade village… a lonely, homesick girl's idea to make herself feel more at home and less alone in a foreign land. At the farthest edge of the walkable grounds, well past the manicured gardens, you'll find this little folly—complete with farm animals to pet.
2. Fontainebleau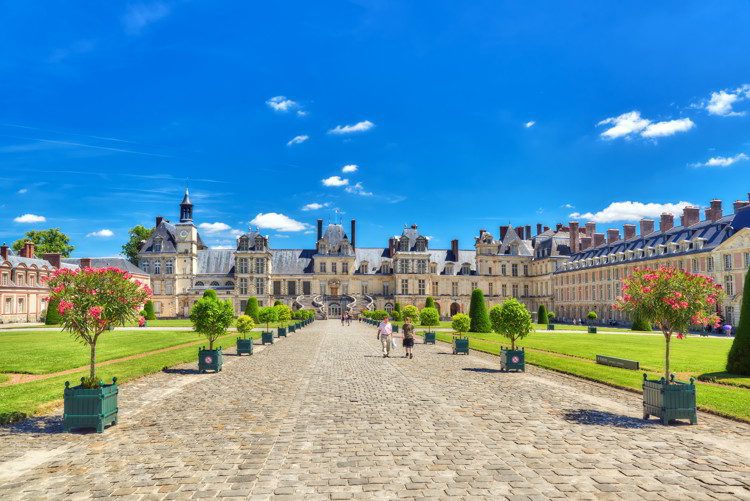 For a less cliché trip, perhaps try Fontainebleau, the "other" Versailles. Before Versailles, the monarchy of France took its ease at this site, renowned for its hunting and its famous horseshoe staircase. The surrounding forest of Fontainebleau is one of the most visited nature escapes for Parisians, and in addition to hiking, it offers excellent conditions for rock climbers.
3. Melun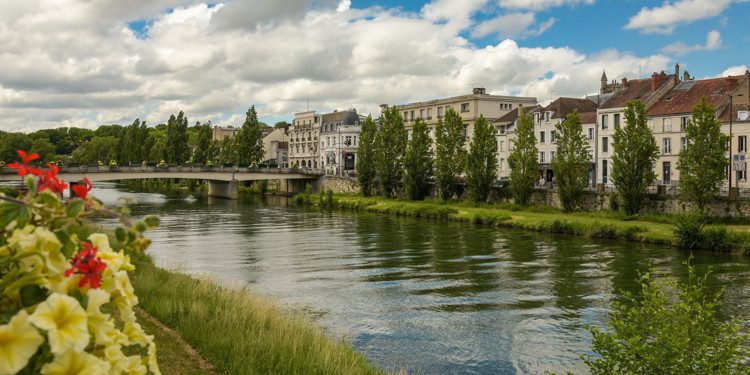 Melun is one of my favorite towns near Paris, mostly thanks to its role in art history. Near the woods of Barbizon, this is where the Barbizon school of painters made their mark. Coming from Paris to escape the artistic status quo of the time, they wanted to paint en plein air and from nature. Rousseau, Millet, Corot, Courbet, and Daubigny were some of the better known. These were the pre-impressionists—the precursors to Monet, Renoir, Manet, Degas, and all the names you are likely to know so well. And the town has done a wonderful job of retaining the feeling of rustic authenticity throughout, plunging you back in time with its inns and restaurants. Plus, at less than 30 minutes from Gare de Lyon, with nearly 70 trains stopping there from Paris every day, it's got to be one of the shortest and easiest trips to get properly out of the city and feel a world away.
4. Giverny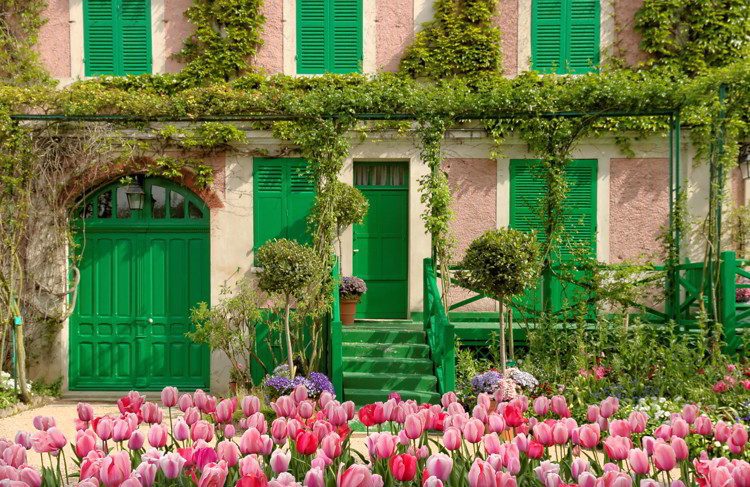 But if a weekend trip for art's sake is on the docket, you could do no better than taking the train to Giverny, about an hour and a half from Paris' Saint-Lazare station, including the shuttle from town to the famous house itself. This is where Monet lived from 1883 until his death in 1926, and the property has been preserved more or less as it was. Monet created his famous Japanese gardens and ponds and found them a constant source of inspiration—most of the works of his later life were of some aspect of his beloved Giverny.
5. Chateau Vaux-le-Vicomte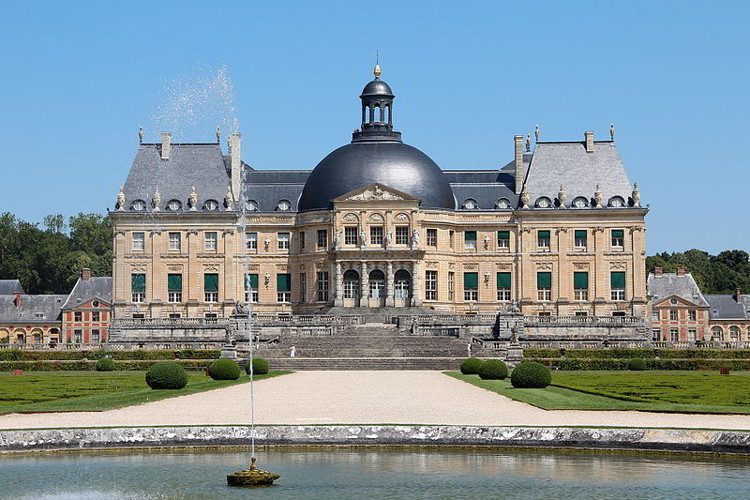 Chateau Vaux-le-Vicomte is another that's close to my heart. There are many stories about this chateau's construction, the idea behind it, and how it went on to influence the renovations that would create the Versailles that we know today. They are too many and too convoluted to get into here—just know that there's a salacious history to go along with this chateau, arguably just as visually impressive as Versailles… perhaps even more so. Depending on which train you take from which station, the trip is either 45 minutes or an hour and a half, and you'll need to arrange for transport to get to the chateau once you arrive (it would be a long walk). In Focus: Europe
Those are my current favorites, but my wish list is much longer… there are countless amazing escapes within just a couple hours of my apartment—and I hope to see at least one a month for the rest of our days in Paris. Kat Kalashian Editor,