An hour's boat ride away from Santa Catalina, a surf town just east of Panama's Azuero Peninsula, is Parque Nacional Coiba, a 503-square-km national park with pristine jungle, exotic wildlife, and a fascinating but macabre history…
In 1912, Coiba joined the ranks of Alcatraz, Robben Island, and Île Sainte-Marguerite when it became a notorious penal colony. Panama's most dangerous criminals (as well as those on the wrong side of its dictators' political agendas) were sent here.
At its peak, Coiba housed 3,000 inmates among 30 different prison camps. Torture and murder were commonplace… and so, too, were escape attempts. The island's impenetrable jungles, replete with deadly serpents and massive crocodiles, were natural deterrents to fleeing. If an escapee were to make it beyond the jungle, they'd have to then take on Coiba's shark-laden waters and powerful currents.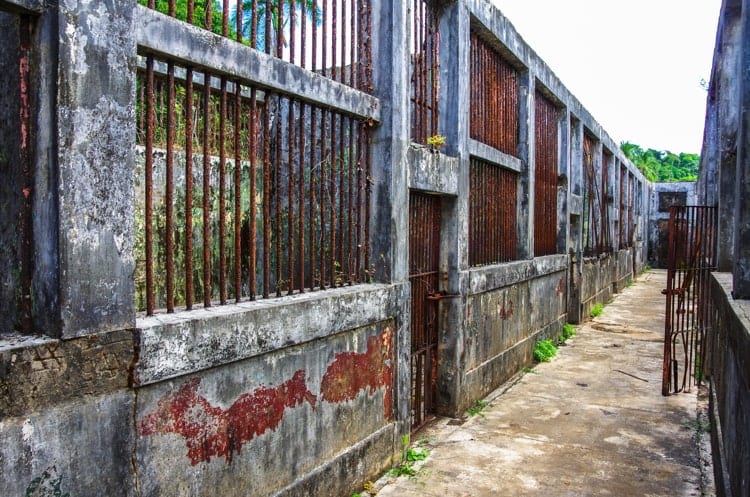 Because of the atrocities that happened on Coiba, Panamanians still associate the island with death. The result is that it has remained virtually untouched for almost a century, preserving its rain forests and the creatures within it from human interference—perhaps the only silver lining to this dark cloud in Panama's history.
Coiba became a national park in 1991… the prison was shut down in 2004, and the following year, it became a UNESCO World Heritage Site. Today, 80% of its rain forest is virgin, and it's home to 1,450 plant, 147 bird, 40 mammal, and a 15 snake species. The park is also home to a handful of endemic species, like the Coiba spinetail, Coiba agouti, and Coiba howler.
Life is equally as abundant in Coiba's marine environment. Its reef is the biggest in the eastern Pacific Ocean. Aside from multicolored pristine coral, over 750 species of fish have been recorded here, in addition to whales, sharks, rays, turtles, and other pelagic life…
My Coiba Experience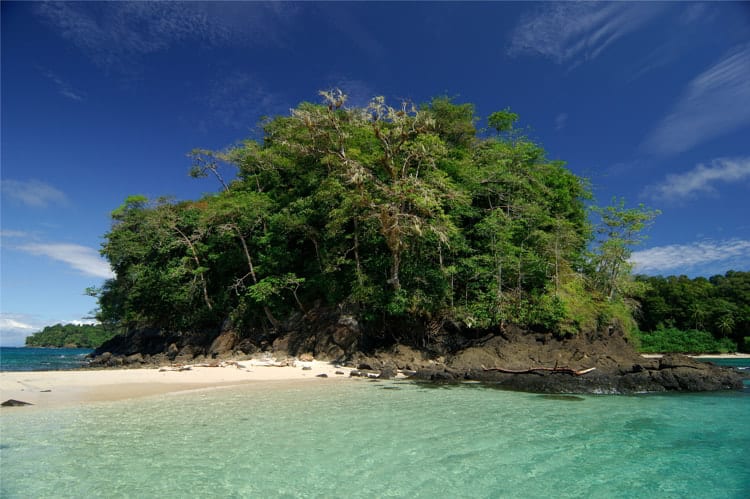 Once I heard about Coiba's reputation for biodiversity, I had to see it for myself…
I booked an excursion with Snorkeling Adventure Tours and headed out with 11 other intrepid adventurers (made up of Italians, Germans, and Panamanians). We trekked down to the town beach where about 30 other boats were loading up for the day.
An hour and 15 minutes later, we were at Isla Granito de Oro, part of Parque Nacional Coiba and the first snorkel spot of the day. Snorkeling around the island (which took about 45 minutes), I saw vibrant coral, sea turtles, stingrays, tons of fish (pufferfish, hawkfish, parrotfish, triggerfish, sergeants, etc.), and even a white-tipped reef shark.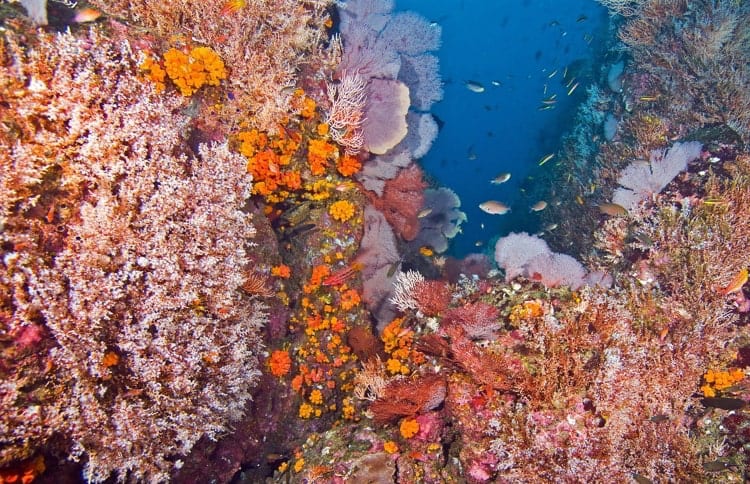 Despite the storm that ensued after our first dip, we continued on, oblivious to the pouring rain, thunder, and lightning above us. We stopped for lunch at the ranger station on Isla Coiba where a dilapidated visitor center is located.
The building's crumbling exterior, its lack of doors, and sand-covered floors give a castaway type of impression. A decaying whale skeleton is on display out front, yellowing photographs of animals dot the walls, and jars of semi-preserved bats and monkey skulls gather dust on the shelves. All of this adds to the feeling that this island has been lost in time…
Around the visitor center, there are a few short hikes and a lookout point where you can check out the Coco and Granito de Oro Islands on the horizon. Tito the crocodile also calls this area home. Supposedly he's domesticated, but I refrained from getting too familiar.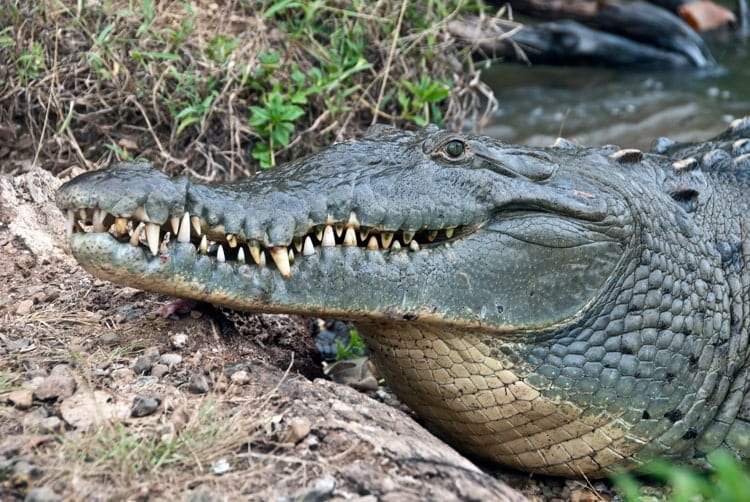 I was hoping to see some whales on my trip, and Coiba delivered. On our boat journey back to Santa Catalina, a massive humpback whale breached right next to our boat, drenching us with its splash.
Our tour guide told us that we should feel lucky, as a breach like that only happens once in a lifetime… but about 30 seconds later, it happened again, confirming in my mind beyond doubt that Coiba is one of the most special places on Earth.
Recent Good News For Isla Coiba…
In a May issue of In Focus: Panama, I talked about recent steps Panama has to protect its natural world, namely…
It committed to making Panama Canal carbon-neutral by 2030;
It is tackling illegal deforestation and will reforest 1 million hectares of forest by 2050;
It is shifting to greener energy across industry;
It aims on reducing reliance on gas-fueled cars by 30% in the next 10 years;
It plans on getting 95% of Panama's energy sources from renewable sources by 2050.
For World Ocean Day 2021, Panama doubled down on its commitment to the environment by vowing to triple Coiba's protected area through a new decree. It's joining the 30 x 30 movement, an initiative by Ocean Unite to protect at least 30% of marine environments by 2030.
Coiba is part of the Eastern Tropical Pacific Seascape—a crucial stretch of ocean for migratory marine species, like humpback whales and hammerhead sharks. Its enhanced protection is amazing news for any lover of the natural world, including myself.
Meanwhile, steps are also being taken to combat disposable plastics, another issue affecting the seas. A new campaign to tackle this issue, headed up by world-renowned Panamanian singer and former tourism minister, Rubén Blades, just kicked off.
The campaign features Blades' famous song, "Plástica," (plastic) and shows people using single-use plastic and littering. The idea is to inspire the population to reduce reliance on single-use plastic and recycle more, integrating Panamanians into the solution.
Sophia Titley
Panama Inside