People are often drawn to planned communities when shopping real estate overseas. Here are a couple of reasons why:
Value-add features like amenities, third-space upkeep, and security.
Comfort of knowing that there are neighbors and an on-site team to assist with building, maintenance, etc.
Peace of mind. In many developing countries, Belize included, there is no zoning, which means if you buy a parcel of land outside of a development, anything can be built around you, from a nightclub that plays loud music until 2 a.m. to a pig farm (and, yes, both things have happened before).
Even with a development, you need to be sure that you're buying into something that's been properly planned and that the person in charge has a clear vision and timeline. You don't want to end up owning in a ghost town, after all.
Here are a few due diligence questions to ask the developer before buying…
1. Have you completed any projects in Belize yet? If so, which ones?
Hobby developers come to Belize all the time. They see opportunity and start building but have no idea what they're doing.
Belize has a relationship-based society. To get things done, whether you want approval for a project, to receive materials, or to complete a project in a timely manner, you need to know the right people.
The building methods are different here, so prior experience is crucial. Seeing what the developer has already done will assure you that your home will get completed and will be well built.
If the developer is new to Belize, ask about their local contractor, and then ask them these same questions.
2. Do you have the funding to complete the project, or are you dependent on my money?
This is critical. If the developer is depending on investors' money to get the project done, it could take much longer than anticipated to build the community, or worse, it might never get finished.
3. How many residents live on-site full-time already? How many of the homes are rentals?
Depending on what you're looking for, the developer's response may be positive or negative…
Some folks like being the first to arrive, while others are looking for an already established community. Investors like knowing that they can rent out their home, while live-in residents may prefer space between them and the renters.
Below are two development projects in Belize that've been thoroughly vetted. The developers are on the ground and have a clear vision of their communities. Take a look to see which interests you…
Get ​Your Free ​Belize Report Today!
Simply enter your email address below and we'll send you our ​FREE REPORT – ​​Discover Belize: Reef, Ruins, Rivers, And Rain Forest… Plus Easy Residency And Tax-Free Living
Combining azure Caribbean waters and a luscious jungle landscape, this canal-front community is located just minutes from San Pedro's colorful downtown and the popular Secret Beach.
Phase 1 is just wrapping up construction of 14 beautiful suites and is now accepting owners for the studio and one-bedroom models. Suites start at US$199,900 (furniture included) plus closing costs.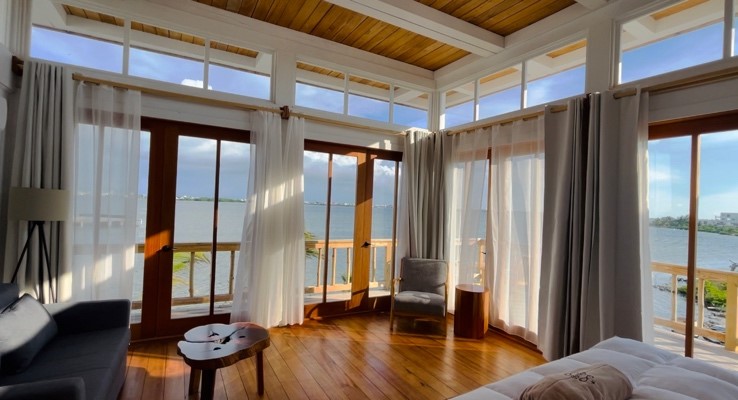 Property Highlights:
Waterfront suites featuring spacious overhang terraces, high ceilings, and stunning hardwood features
World-class dining on-site with a one-of-a-kind infinity pool overlooking the water and San Pedro town
Lit up canals abundant with marine life and ideal for fly fishing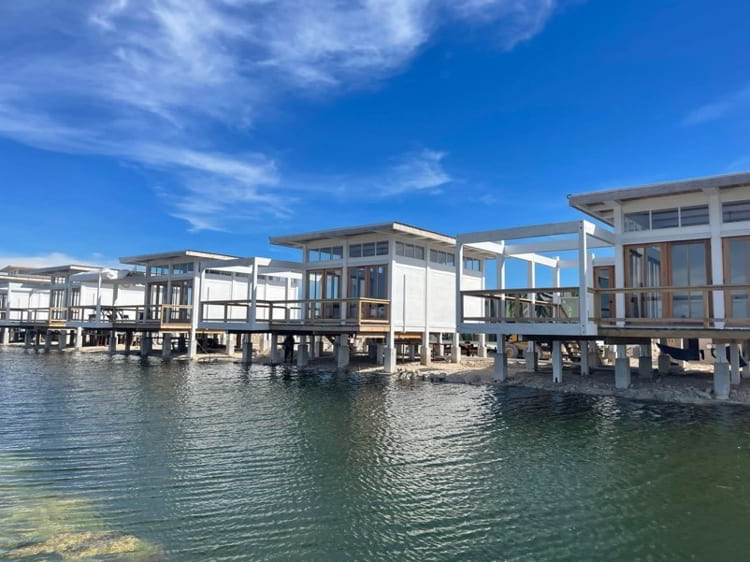 Phase 2 luxury tiny homes and two- and three-bedroom models are now being offered for private ownership. Tiny homes start at US$239,900, two-beds at US$489,900, and three-bed at US$549,900.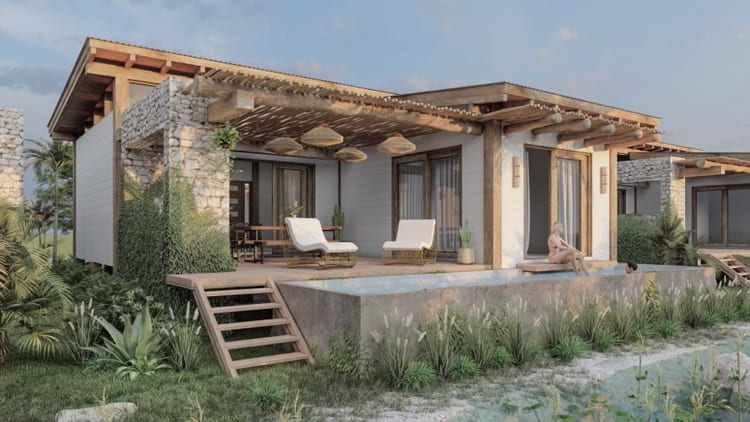 Interested in seeing all that Aruna has to offer? Join us on Friday, Oct. 21, at 2 p.m. ET for a live webinar with the developer. Register here.
If you're reading this after the webinar has passed, contact me anyway, and I'll send over the recording.
Get in touch to see the full brochure.
Carmelita Gardens, Cayo
Boasting beautiful rivers, lush farming soil, and off-grid living, Carmelita Gardens is the only development in Cayo combining sustainable living with a real sense of community.
What makes this property unique is the variety of real estate to choose from, including undeveloped lots, tiny homes, and larger homes. You can choose a pre-construction build or consider ready-to-own re-sales.
Property Highlights:
River access to cool down on warmer days
Community gardens offering your favorite tropical fruits and veggies
Lower utility bills thanks to off-grid features, including solar panels and water catchment systems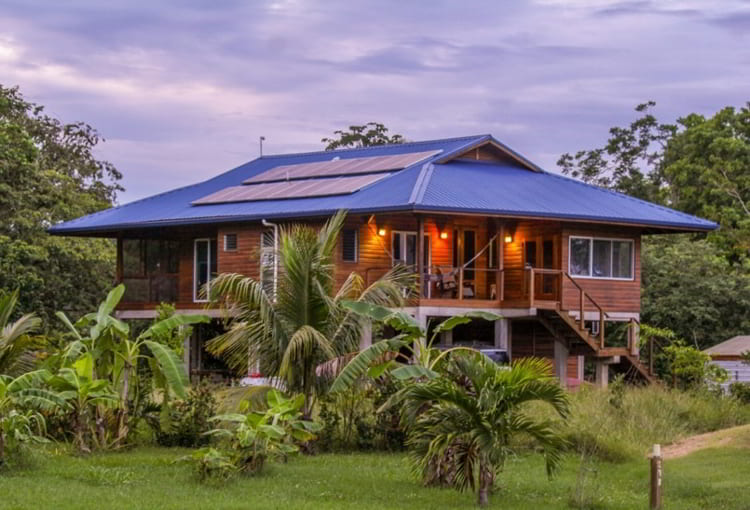 If you're ready to own right now, a cozy cottage, Casa Kawamee, just came on the market for only US$149,900 (furniture included) plus closing costs.
Highlighting local hardwood features, a robust solar power system, and a well-appointed interior, this is a great option for an investment property or perhaps a place for you to call home.
Reach out for more information about Casa Kawamee or Carmelita Gardens in general.
Whatever you're in the market for, there are plenty of options to consider in Belize.
Rachel Jensen
Belize Insider