You have no trouble reading and learning about Belize these days. Google "Belize," and a multitude of websites and resources come up.
This was not the case just six years ago. I know, because that's when Belize first came onto my radar.
At the time, I was living in the United States. The church I was attending was interested in expanding its mission services to the global community, and I wanted to participate. We didn't really know how to get started, because all our previous missions had been in nearby communities.
As life would have it, after word went out about what we wanted to do, a larger church came to our rescue. We had been fellowshipping with this congregation but were not aware of its international outreach. They invited us to join them on a mission to assist in the construction of a church in a place they called Belize…
To say that I was excited would be an understatement… until I realized that I had no idea where Belize was and knew nothing about the country.
So I did some research.
Reading online, I learned the basics—for example, that Belize was originally British Honduras and only gained independence from Britain in 1981.
But I needed more. If I was going to travel to this place with others from my church, I needed a lot more than the basics.
I found out about the Belizean embassy in Washington, D.C., which was less than an hour's drive from where I was living. I made an appointment to visit the First Secretary.
When I arrived, I met a lovely young lady in an office decorated with the colorful flag of Belize and a wall of pictures showing the country's history.
However, more than the visual introduction to Belize, what stands out in my memory about this meeting was the warm welcome I received. I had a sense right away that Belize was a special place. I began to feel a connection with this little English-speaking spot in Central America.
Visiting Belize For The First Time
My first trip to Belize was full of the unexpected. Waiting for our group of 41 at the international airport in Belize City were a couple of old yellow school buses ready to take us to our sleeping quarters.
I wasn't thrilled at the sight of the open windows—because I knew they meant no air conditioning. But, as the buses made their way across the rocky roads, songs broke out and comradery took hold between our group and our guides. It was as if we had known each other for years. We were already beginning to feel at home.
As we approached the small village of San Jose Succotz in the Cayo District, I saw that many of the houses were on stilts with steps to climb to reach the front doors. Over the next few days, as we visited the villagers who lived in these homes, I again had the sense of reconnecting with long-lost friends… even though I'd never met any of these people before. Everywhere we traveled, we were invited to eat, to drink juices, and to be merry.
That first trip, in addition to the Cayo District, we also had a chance to see some of the country's little offshore cayes. The waters were clean, clear, and colorful.
It was all so appealing that I really didn't want to leave. The feeling of peace I experienced is something I can't put into words.
From the day I left the country after that first visit, I was planning for my return.
Going Back To Belize
When I finally was able to make my way back to Belize a year later, this time with two suitcases and a one-way ticket, I wanted to experience some of the same sights from my previous trip. But that's not what happened.
Instead of traveling to the Cayo District, I made my way to a town in southern Belize, Punta Gorda, where I had been invited to board until I decided where I wanted to settle. Here I met expats from all over the world.
Before long, I was pulled into the international family that lives here as we came to know and learn about each other. The local Garifuna population taught us words in their language to make us feel more at home. And at home I was, for the next eight months, until I moved to the northernmost District of Corozal.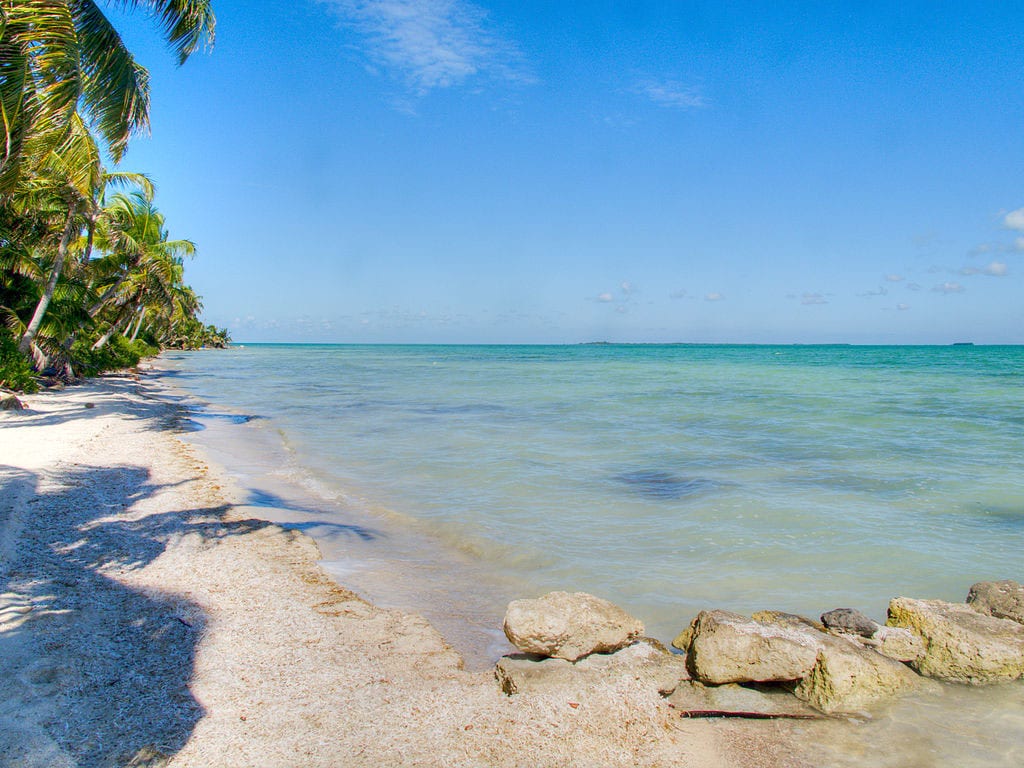 As I mentioned, if you Google Belize today, you will find loads of information about this country's cultures, villages, reefs, islands, languages, and peoples.
You'll find so much information that you might feel overwhelmed. Where should you think about going? Where might be the place for you to call home… at least for a while?
What I Recommend
As a single female senior citizen who fell in love with Belize at first sight, the best advice I can offer is this:
Wherever you choose to journey in Belize, open your mind and your heart to this country completely. There's more to Belize than meets the eye.
If I could uproot from a place where I had lived for decades and relocate to this country knowing next to nothing about it, I promise you… you can do it, too.
And it will be for you, as it has been for me, the adventure of your lifetime.
Marie Peay
Belize Insider