Cyprus—north and south—is dead center of my radar.
Property markets across this island nation are not only among the world's best bargains…
But they also offer tremendous upside in terms of both cash flow and appreciation, near and long term.
However, Cyprus is not only a top investment option. It's also an A-level choice for what I like to call mobility assets: visas and second passports.
Cyprus is an A-level Plan B choice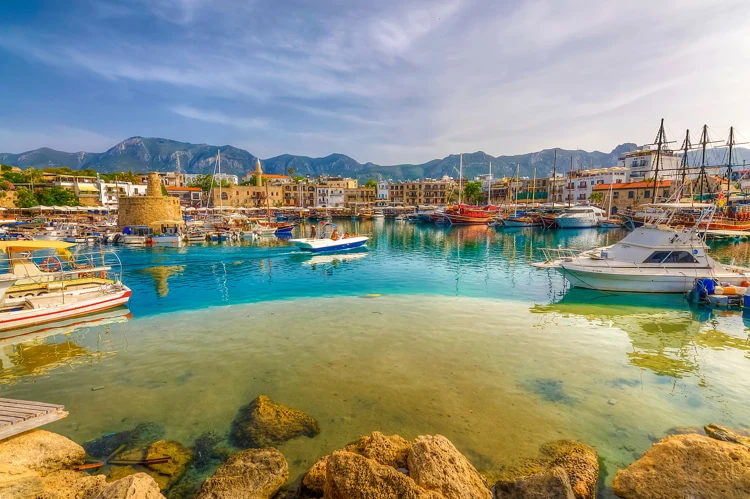 Establishing residency in Cyprus—both north and south—is about as easy as establishing residency gets…
In the south, the easiest route is the Category F Permit, which is renewable annually. This is what I refer to as a "self-sufficiency option." As long as you can prove an income that will support you in the country, you'll be granted residency.
You don't need to apply for this visa in advance of arriving in Cyprus. You can simply land in the country on your tourist visa and extend it for up to a year while you apply for permanent residency.
To apply, you'll need to open a bank account, make a deposit of 9,000 euros (which can be taken out of the account once you've been approved), and either purchase a property or sign a rental contract of at least one year.
You'll also need to prove that you have a steady income. No minimum income is specified; 1,000 euros a month will suffice.
The downside is that the process is slow. It can take up to two years to receive your approval (note, though, that, during this time, you can leave the country without penalty).
The good news is that this route gets you immediate permanent residency. No renewal is required, and you only need to visit the country once every two years to maintain your status.
If you don't want to wait the two years, you can fast-track your residency by purchasing property worth a minimum of 300,000 euros. The investment can be split between two properties. You'll also need to make a fixed-term deposit in a Cypriot bank of at least 30,000 euros for three years. You must prove an annual foreign income of at least 30,000 euros, plus 5,000 euros for each dependent child and 8,000 euros for each adult dependent (spouse and parents).
Going this route, the process takes just a few months.
Again, you'll be granted immediate permanent residency… meaning no renewals required. This is a big-deal advantage over many other residency options you might be considering.
In Northern Cyprus, you become eligible for residency after you've initiated the purchase of a piece of property. You can qualify even before the property is paid off.
The Republic of Cyprus is part of the EU… meaning that a passport from the Republic of Cyprus is a valuable asset. It allows you to live and work anywhere in the European Union.
And you can be eligible to acquire one after just four years of residency (on any type of residency visa) if you can speak Greek… or after five years of residency if you don't. You must have been living in the country for at least the last 12 months prior to making your application.
What's especially interesting here is that the naturalization "clock" begins ticking as soon as you enter the country. You can be earning time to count toward an eventual passport even while you're in the country on a tourist visa.
Lief Simon
Editor, Offshore Living Letter