The Bay of Kotor is a deep, craggy inlet of the Adriatic Sea found in Montenegro.
Overlooking the same stretch of water as Southeastern Italy, it boasts 57 miles (107 kms) of sparkling coastline that features towering mountains and stunning fjords. Northern California is the only other landscape that compares.
The bay is dotted by a charming mix of medieval villages, modern towns, and luxe modern developments complete with superyacht marinas.
Within a few hours' drive inland, there are sprawling national parks that are an adventure sports enthusiast's playground and about a dozen ski resorts.
All of this is packed into a country of just 5,300 square miles (13,800 square kms). That's a high ratio of appeal to square mile, yet most people don't know about it.
If you're one of the ones who hasn't heard about Montenegro, heads up: we identify it and Kotor Bay specifically as the next Mediterranean jetset market.
Montenegro's government values foreign investment. It continues to invest in tourism and construction… more hotel chains are establishing themselves here all the time… cruise ships sail up to Kotor's harbor on the daily…
It's only a matter of time before it becomes a household name.
Kotor Bay offers the potential for high rental yields… and you can take a position here for under 105,000 euros. More on that, here.
In the Kotor Bay area, you can find property for 2,500 euros per square meter, while in Dubrovnik, Croatia, which is only 45 miles (72 kms) away, property goes for 4,500 to 7,000 euros per square meter.
Montenegro is on the cusp of joining the European Union. Some say this will happen as soon as 2025; others say 2030. When ascension happens, the spotlight will inevitably shine on Montenegro, which could put Kotor Bay's property values on par with Dubrovnik's.
Potential appreciation aside, Montenegro commands investor attention for its unique residency opportunity.
Right now, you can buy property of any value in Montenegro and be automatically eligible for legal residency in the country. (Gaining long-term residency in neighboring Croatia, by comparison, is next to impossible for non-EU/EEA nationals.)
Montenegro residency would translate to EU residency when it eventually joins, giving you enhanced access to the 27 countries that make up the EU.
In short, a property purchase in Montenegro is not just a property purchase…
It has the potential for rental yields and price appreciation, and it brings currency diversification as Montenegro's currency is the euro.
It's also a residency opportunity that could amount to the cheapest and easiest backdoor to the EU that exists.
The best opportunities for investors in Montenegro are along the coast. I was there in fall 2022, and this was the resounding feedback I got from every real estate agent and developer I spoke to.
Montenegro has 182 miles (294 kms) of coastline, and the most popular beach towns are Kotor Bay, Bar, and Budva…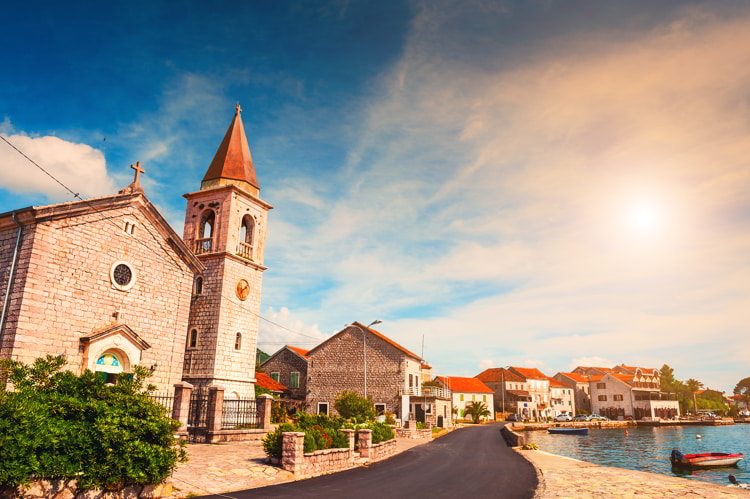 As a general rule of thumb, Kotor Bay is favored by Western Europeans—people from the U.K., Germany, Switzerland, the Netherlands, etc.; Turkish people; and a growing number of Americans.
Budva and Bar tend to be more popular with Russians, Ukrainians, Serbians, and other Eastern Europeans.
Where Should You Invest?
Kotor Bay is the most beautiful, best-appointed area along the coast and the most interesting opportunity for investors.
I like the diversity of lifestyle opportunities and property types it provides. It's home to Kotor Old Town, an ancient walled village that's widely regarded as the best-preserved medieval town in the Mediterranean.
About 300 feet from the main gate is a cruise ship port that regularly deposits big numbers of tourists on the Old Town's doorstep.
Kotor Old Town has small apartments in buildings of historical significance. It enjoys UNESCO World Heritage status, so new development is strictly limited in this tiny neighborhood.
Because of its historical value, enduring appeal, and limited inventory, property costs about 4,000 euros per square meter in Kotor Old Town.
Also on the bay are two modern towns, Kotor and Tivat, which are separated by a towering mountain. Bigger and more modern apartments and condos are available in these towns, as well as standalone homes and villas.
Start Your New Life Today, Overseas
A world full of fun, adventure, and profit awaits! Sign up for our free daily e-letter, Overseas Opportunity Letter, and we'll send you a FREE report on the 10 Best Places To Retire In Style Overseas Today
Kotor is on the eastern flank of the mountain, which means that it's in the shadow of the mountain for roughly half the day. Tivat, on the other hand, basks in sunshine all day long.
Property costs 2,000 to 3,000 euros per square meter on average in Kotor and about 2,500 euros per square meter in Tivat.
Tivat is home to an international airport, which serves about two dozen destinations in high season.
Tivat and Kotor are connected by a mountain tunnel road that makes the overland journey between them about 15 minutes. Of course, you can always travel by boat in the Bay of Kotor as well…
In Tivat, on top of modern apartments and condos, there are also a handful of new-build luxury developments that are in a price range of their own and require separate consideration.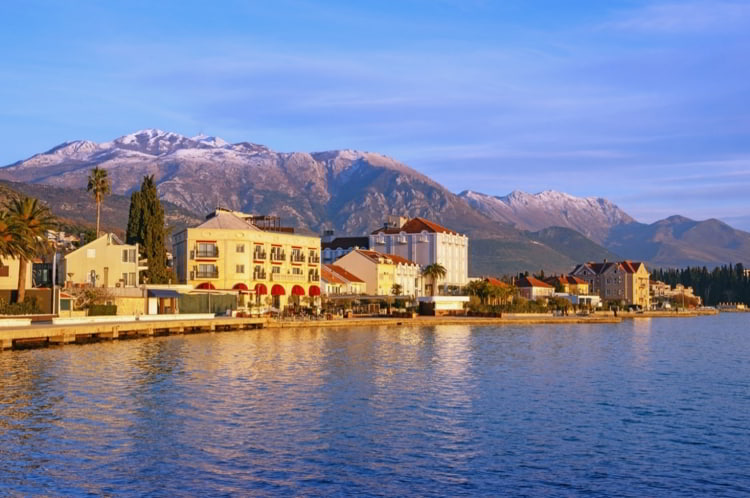 Porto Montenegro is one such development. It was established by Canadian gold billionaire Peter Munk to be the largest marina in Southern Europe.
A-listers flock here to dock their super yachts… and property options are luxury apartments and penthouses that sell for millions of euros. Prices per square meter in Porto Montenegro are about 6,000 to 7,000 euros.
In Portonovi Marina, a similar development in Hercig Novi, costs are about 8,000 to 12,000 euros per square meter. In Lustica Bay, just outside Kotor Bay, they're slightly lower, at 4,000 to 7,500 euros per square meter.
In terms of sales, real estate agents told me that 2019 was the busiest year they ever had… until 2022 rolled around. One agent quoted that from January 2021 to January 2022, prices had gone up 10% to 20% in some cases.
They chalk this spike in popularity up to the word-of-mouth marketing Montenegro is receiving. Several cite the cruise ship port as the reason for the increase in American buyers specifically, as many Americans are introduced to Kotor Bay on cruises.
Agents advise that prices are currently stable, as owners are not in a hurry to sell. The rental properties most in demand are small, multi-unit complexes with pools where you can rent a two-bedroom apartment for 100 to 200 euros per night in high season. The more amenities offered, the higher the potential returns.
Jaw-dropping ocean views are almost a given with Kotor Bay's real estate. The geography of the bay ensures that. Rarer, however, is property directly on the
water. Inventory of that type of property is limited.
Buying property is straightforward in this investor-friendly country.
The first step is hiring a reputable lawyer. Once you've selected the property you'd like to buy, the lawyer will check that it's suitable for purchase.
Montenegro has a history of tracking property ownership improperly, so a lawyer will help you avoid issues.
The lawyer will also help determine an appropriate offer and negotiate with the seller on your behalf.
Once a purchase price is agreed by buyer and seller, these are the steps that follow…
Sign a reservation agreement and pay a 10% (non-refundable) deposit on the purchase price to take the property off the market.
The Sales and Purchase Agreement must be signed by the buyer and seller, and the signatures must be notarized in a Montenegro court. An official stamp confirms the purchase contract.
Once the purchase price is paid, the seller will supply a document (called clausule intabulandi) that allows you to apply to change the title and register you as the buyer with the land registry. Following this, the buyer will receive the title deeds in their name.
After an official stamp confirms the purchase contract, it can be registered with the Area Property Registry. Once the purchase price is paid, the purchase is complete.
When ownership is confirmed, the buyer must pay a purchase tax of 3%. This is based not on the purchase price but on the value of the property as determined by the Montenegrin Inland Revenue.
Buying costs are low in Montenegro. As well as the purchase tax, the buyer must also pay the notary and legal fees, which are typically 1%. The seller pays the real estate agent's fees, which are between 3% and 5%.
When it comes to foreigners getting a mortgage here, every real estate agent I spoke to had a different answer to this question… One said that she had three clients approved for mortgages last week but another rejected this week. Mortgage applications seem to be approved on a case-by-case basis.
In theory, you should be able to get a 50% loan on the value of the property from a Montenegrin bank.
Sincerely,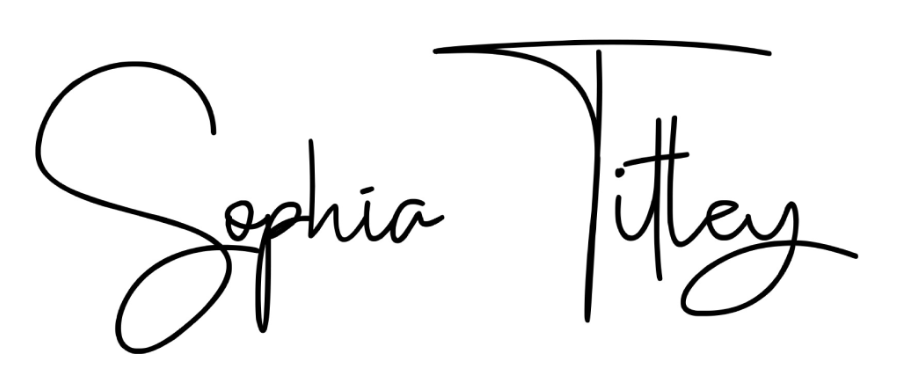 Sophia Titley
Editor, Overseas Living Letter