Ambergris Caye is an English-speaking Caribbean island with an intriguing past and a promising future…
From Mayan trade post to pirate hideout, Mestizo fishing village to "Temptation Island," this once sleepy tropical paradise is coming of age.
This island is the most popular tourist retreat in Belize. In the recent past, it has been frequented by scuba divers, fishermen, and water sports enthusiasts. But the tides are shifting…
These days you'll find a steady stream of Baby Boomers visiting. They're searching for the perfect place to retire or escape to for part-time living.
They are privacy-seeking individuals attracted by the island's natural beauty, easy residency, and lively community.
They form part of the large, welcoming expat community here, drawn in by Belize's many attractions… English-speaking… laid-back… peaceful… and only a short flight from the States…
The Deal On The Table
It's a Caribbean tourist hot spot, so the chance to invest in a cash-flowing property here is a rare one, but my contact—an established developer I have known and worked with for a number of years—has brought one to the table.
It's a chance to buy into an exclusive, off-beach community just a five-minute walk from a white-sand Caribbean beach, starting at US$199,995.
This development is just five minutes from San Pedro, the only town on Ambergris Caye.
You'll have diving, fishing, snorkeling, and swimming, as well as restaurants, bars, shopping, and supermarkets all nearby.
Your home here also boasts plenty of on-site amenities, including a fitness center, tennis courts, rooftop deck, and the largest pool on the island (complete with a swim-up bar).
It has everything that's required to keep you or your rental clients happy and returning again and again.
The projected cash flow from renting the studio more than covers the mortgage payments, giving you net profits beyond any appreciation.
But, again, this is bigger than your typical bargain deal…
The developer here has partnered with Best Western, the seventh largest hotel chain in the world. They're bringing the full weight of their name, spending power, and experience to put this project front and center on the map for tourists.
Get ​Your Free ​Belize Report Today!
Simply enter your email address below and we'll send you our ​FREE REPORT – ​​Discover Belize: Reef, Ruins, Rivers, And Rain Forest… Plus Easy Residency And Tax-Free Living
Getting An ROI From Your Unit Is Hassle-Free And Easy
Plus, they'll manage the entire rental process on your behalf, handing you a projected 7% to 12% ROI.
This partnership speaks for itself as to the project standards and reputation of the developer behind it… not to mind the benefit to you the investor, should you wish to rent for profit.
Add to that, financing is available…
It doesn't get any easier than this.
These studio rentals are the perfect fit for tourists, snowbirds, and expat retirees.
With its own kitchenette, balcony, and first-class amenities, your unit should rent easily to tourists who don't want to pay US$200 a night or more to stay in a hotel…
Beyond its tourism potential, thanks to its attractive QRP residency program, English-speaking population, and laid-back lifestyle, Belize also draws a large number of expat retirees from around the world.
Whether you're looking for an affordable Caribbean getaway or cash-flow investment that's appreciating all the time, this deal is well worth your attention.
Plus, just US$2,500 secures your Caribbean island home…
These studios are being sold pre-construction, the earlier phase in this project has already sold out… and prices here continue to increase.
You can secure your unit with a US$2,500 refundable deposit. The developer can walk you through the development, the amenities, and the previous buildings that they've built in this project before you reserve.
Bottom line, low-capital rental investments like this are becoming fewer and fewer…
I recommend you take a look at this opportunity while you can.
You can still get a home here for US$199,995.
This is a 349-square-foot studio with a 68-square-foot balcony. The design takes advantage of every square foot of space to provide a king bedroom, bathroom, kitchenette, washer, dryer, and an outdoor balcony where you can relax under the tropical Belizean sun.
A handful of larger units are also available, with prices ranging up to US$242k.
This project is selling out fast.
If you are interested, contact Leslie and her team here for full details while this deal is still on the table.
As always, there is no obligation. Getting in touch is simply a way to make sure you have all the information you need to see if this property is a good fit for you.
Stay diversified,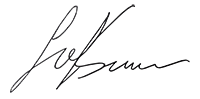 Lief Simon
Editor, Simon Letter