In a world filled with solid options for a richer, better life overseas, where's truly the best place to reposition yourself this year?
The fact is, there is no one place that's perfect for everyone. And that's a good thing. Imagine the line at the bar…
We all have different needs, wants, priorities, budgets, and myriad other reasons for eyeing a move overseas and the good news is, your ideal fit is out there. It's simply a case of homing in on it.
And that's where we come in. Or more specifically, our Overseas Retirement Index.
If you're new to Live And Invest Overseas, the annual Overseas Retirement Index presents our selection of the world's very best places to retire.
Our final selection for 2023 is the accumulation of months of tireless research, scouting trips, and interviews and meetings with expats, experts, lawyers, real estate agents, and so on. It's also backed up by the decades of insight and experience our editorial network of editors and far-flung contributors bring to bear.
If you're a long-time reader, of course you'll be familiar with the index but the 2023 edition is by no means old news.
This year's Index features several key changes compared to those of previous years. It takes on a new format, adapts the data points that are tracked, and introduces a host of brand-new destinations to the list… including the destination that took the top spot.
In total, the Index features 10 destinations ranked and rated in 14 categories of consideration including Cost of Living, Health Care, Crime, Residency, and Taxes.
Here's a closer look at the top five destinations that made the grade in reverse ranking order…
5. Corozal, Belize
Monthly Budget: US$1,403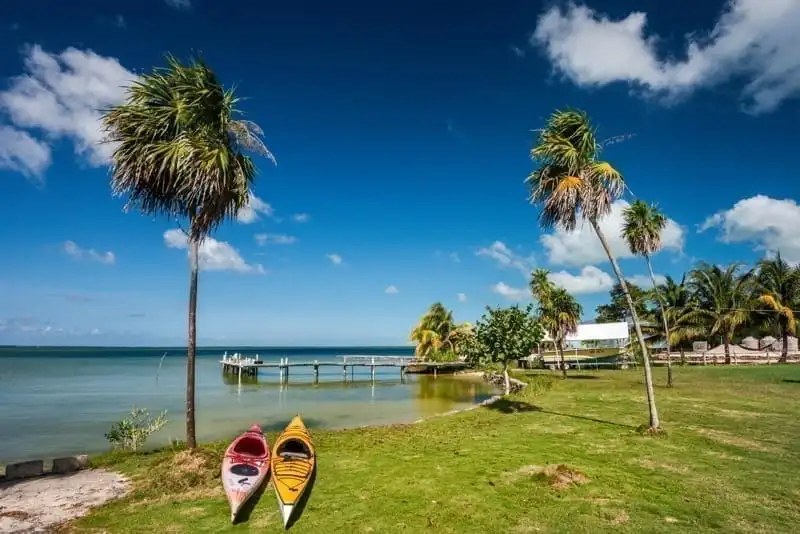 Belize makes sense for expats for a handful of key reasons… It's English-speaking… It has easy residency options… It's tax-friendly… It's just a two-and-a-half-hour flight from the southern United States… It has warm weather year-round…
And, off the tourist trail, in mainland Belize, you can combine oceanfront living and affordability.
This lifestyle opportunity is found in Corozal, the name of both a district and a town in northern Belize. The town is home to about 13,000 people, the district has about 46,000.
Despite its small size, Corozal offers a variety of lifestyle options, including oceanfront, riverfront, lagoonfront, and inland farm-country living. Rents here are low, but services and social outlets are limited. Groceries are affordable, too, especially in the open-air markets that overflow with fruits and vegetables.
The selection of goods is limited in the stores surrounding Corozal… but it's just a hop, skip, and jump from Belize's border with Mexico, and a proper big city, is just on the other side of it. Chetumal, the capital of Quintana Roo state, is just 10 miles from Corozal.
This also affords expats access to Mexico's high-quality health and dental care—a important benefit since access to health care options in Belize is lacking.
The lifestyle in Corozal is slow-going but for those that seek a long-gone haven—where time stands still and life drifts peacefully by without hassles—Corozal awaits.
4. Kyrenia, Northern Cyprus
Monthly Budget: US$1,394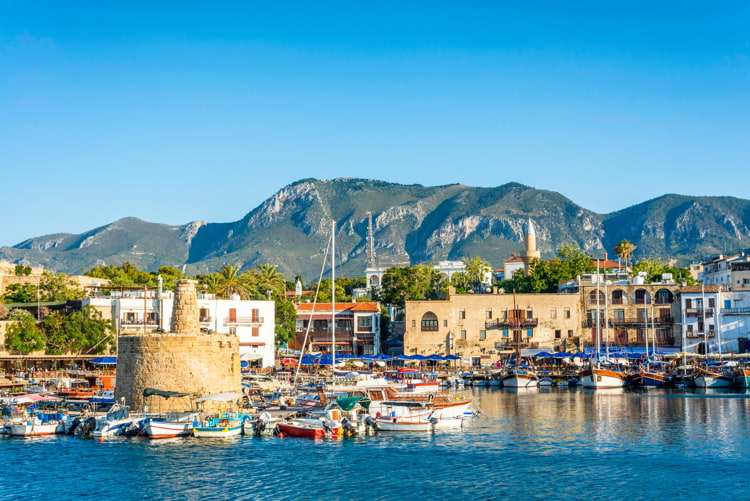 Northern Cyprus is blessed with year-round warm weather, clear blue waters, over 400 miles of coastline, and over 300 days of sunshine a year… The summer here is the longest in Europe…
English is commonly spoken so learning the local language isn't necessary. The food is light and fresh, and the coffee is strong and aromatic.
And, to top it off, life here is as affordable as it gets in Europe—a luxury lifestyle on the beach can be enjoyed here for as little as US$1,394 a month.
Northern Cyprus has plenty of appeal, and Kyrenia, a city on the northern coast, sandwiched between the Kyrenia Mountains and the warm waters of the Med, is its tourism capital.
Most famous for its old harbor and castle, Kyrenia is a safe, welcoming destination. It's home to a big expat population, mostly made up of folks from Greece, the U.K., Romania, and Bulgaria. Not many North Americans are living here yet, but Cypriots are keen to welcome them.
Kyrenia has a developed tourism infrastructure, including seaside hotels and clubs, casinos, restaurants, and luxury hotels.
Medical tourism is another growing attraction. First-class hospitals and health centers offer a range of procedures at a fraction of the cost of the United States and the rest of Europe.
Across Northern Cyprus, beachfront property is affordable—as inexpensive as US$70,000 for new builds in modern complexes with access to amenities.
A unique benefit of buying property here is that it qualifies you for residency.
This is the best of the Mediterranean at a fraction of the cost of living the Med life elsewhere.
A downside to relocating here is that it's far from North America, so to settle here, you'd have to be the adventurous type.
That said, if you're up for an adventure while stretching your retirement budget to buy you a bona fide luxury standard of living on one of the world's most beautiful stretches of coastline, Kyrenia should be on your list.
3. Medellín, Colombia
Monthly Budget: US$1,384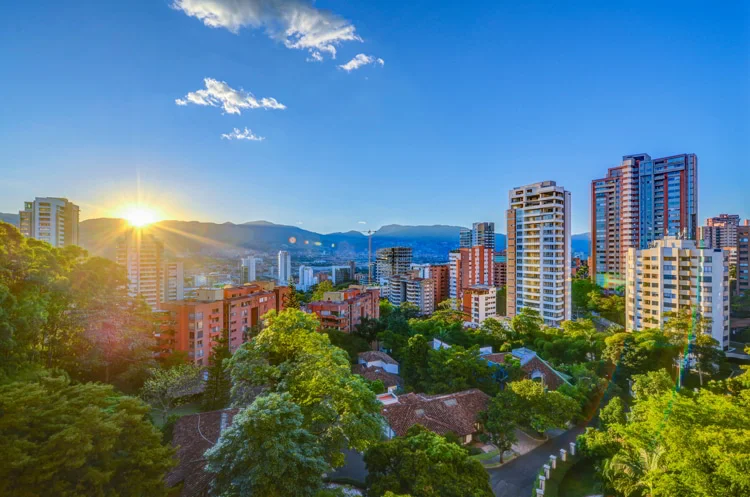 Taking third place in the 2023 Overseas Retirement Index is Medellín, Colombia's second largest city.
Nestled in Antioquia province, Medellín boasts one of the most scenic skylines in the world, with the Andes Mountains serving as its backdrop.
Known as "The City of Eternal Spring," most people describe the weather here as perfect. An added bonus to it never being too hot or too cold is low utility bills as you don't need to heat or cool your home.
It's also one of the world's most livable cities thanks to its efficient public transportation system, friendly locals, and abundant green-spaces.
To really make the most of life here you'll want a basic grasp of Spanish, although more English is spoken here every year.
The city's varied cosmopolitan offerings almost put it on par with the world's top metropolises… However, unlike comparable destinations, life in Medellín is inexpensive, particularly for American retirees.
There are museums all over town, there's opera in season, symphonies, theater, and orchestra performances, and major concerts… There's also great shopping, dance clubs, nightclubs, and fine dining…
No matter what your interests are, you'll never be bored here.
A monthly budget of US$1,384 would see a couple living well here. For the retiree or expat looking for a new life in a cosmopolitan setting, Medellín offers a Euro-chic lifestyle supported by modern comforts.
2. Tavira, Portugal
Monthly Budget: US$2,604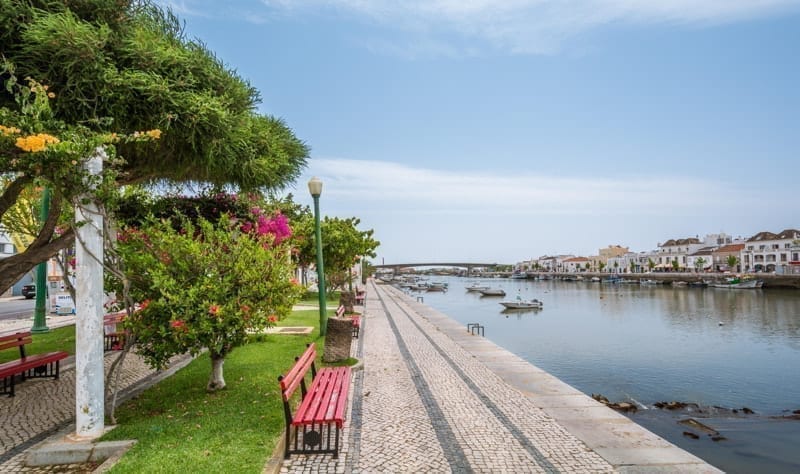 Second place in this year's Index is the charming traditional town of Tavira in Portugal's Algarve region.
The Algarve offers everything the would-be retiree could want, including year-round sunshine, an established and welcoming expat community, first-rate medical facilities, and an affordable cost of living for a high quality of life.
Spliced by the River Gilão, Tavira is widely known as the most authentic and beautiful town in Southern Portugal. Found in the less-touristed eastern Algarve, Tavira has held onto its authenticity, both in terms of culture and cost of living.
Home to all the trappings of a traditional Algarvean town… cobblestone streets, whitewashed buildings, lacework chimney pots, and azulejo tiles, Tavira's riverfront is endowed with promenades and swaying palms, open-air cafés, and restaurants serving the day's catch.
If you want a view of the Algarve of centuries past, before the golf courses and beach resorts were put in, look no further.
Tavira's population of about 26,000 is still very much local, but expats are bing drawn here by the fantastic beaches, agreeable climate (the average temperature is 64°F or 18°C), relatively low cost of living, and traditional atmosphere.
It's a culturally vibrant spot, with open-air markets, fairs, and festivals hosted year-round.
Portugal makes life easy for retirees by offering several options for residency. It's not a tax haven but offers some relief to foreign retirees through its Non-Habitual Resident scheme, a tax abatement program.
Plus, U.S. dollar holders continue to have a currency advantage in Europe because the euro is at historic lows against the dollar.
If you're ready to slow down and savor moments in the sun… discover a healthier lifestyle… or make a good investment with the benefit of an EU passport… Tavira could be the place for you.
1. Chitré, Panama
Monthly Budget: US$2,003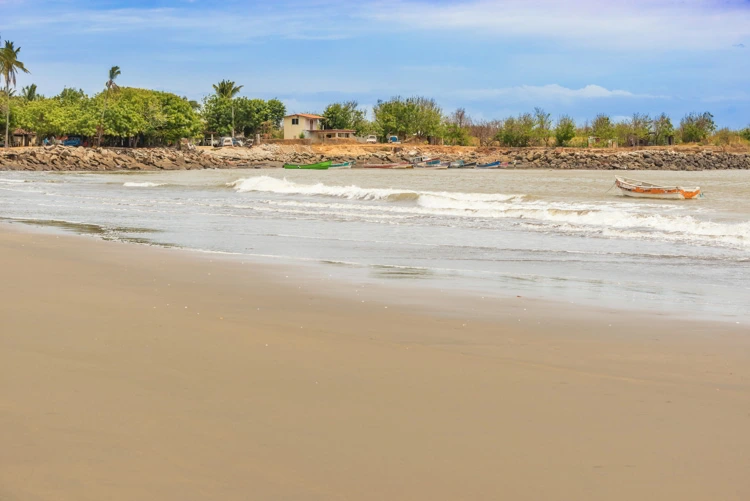 Taking top billing in the 2023 Overseas Retirement Index is Chitré, a small safe, and community-minded town in Panama's Herrera Province.
Though Panama is by no means a new retirement haven, Chitré is a new addition to our roster of Index destinations. So why is it that this unknown destination has taken the crown on its first time featuring on the Index…?
For a start, Chitré is largely undiscovered, making this hidden paradise one of the most affordable places to live in Panama. A couple could get by on about US$600 per month, (though we recommend pushing that budget for the most comfortable lifestyle possible).
The affordability extends to real estate. You can buy beachfront property at bargain basement prices… up to 35% less than the value price. This is also a land of opportunity for investors.
The beach is never far—Playa Monagre and Playa El Rompío are just a few miles outside downtown Chitré.
One of Chitré's most impressive features is the abundance of banks, grocery stores, hardware stores, cafés, restaurants, and entertainment options here.
In fact, all the amenities offered in the metropolitan area of Panama City (four hours from Chitré) are at hand here—an impressive feat considering the town's small size and part of the reason some people call Chitré "The Biggest Little City in Panama."
Chitré's other big selling point is its warm, inviting culture. This is El Corazón De Panamá… The Heart Of Panama… and few other towns have preserved their traditions as well.
Life in Chitré is authentic. You'll live side-by-side with locals and become immersed in their culture, celebrating Panamanian festivals and taking part in their traditions.
About 500 people from the United States, Canada, and other Latin American countries live in Chitré. They're not just retirees… Safety and exceptional schools make this one of Panama's best destinations to raise a family.
Chitré is growing steadily, especially in the health care sector, making it an ideal destination for senior citizens, individuals with health concerns or disabilities, families with small children, or anyone else needing superior medical care within a few minutes' drive.
Again, Panama's popularity as a retirement haven is long-standing. Panama offers a top-tier retirement visa, it uses the U.S. dollar as its currency, it's about as friendly as it gets when it comes to taxes, and it's well-connected to the United States and Canada in terms of flights.
Buoyed by revenue from the Canal among other mega-infrastructure projects, it remains stalwart and stable, even in the face of recession… It's a good place to be during a global economic reset.
These are reasons why Panama is always featured in our overseas retirement indices… But despite how long we've been covering Panama, we're happy to discover that this country still holds surprise. That's what Chitré is to us.
If you're looking for a fresh start in a locale with the comforts of a city but a small-town feel, welcoming locals, and a home of your own, then your dream life awaits you in Panama's heartland.
Sincerely,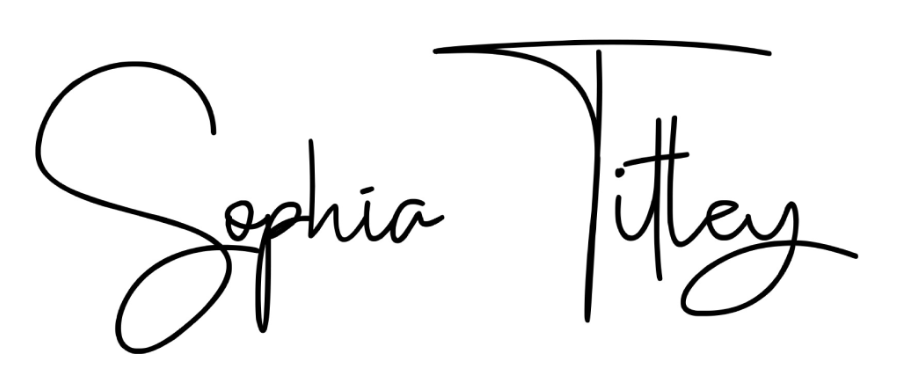 Sophia Titley
Editor, Overseas Living Letter