Panama has some of the best expat beach towns anywhere in the world. Whatever you want, you can find it in Panama. From well-developed luxury living, to quiet and secluded, it's all here. There are prices and lifestyles to suit everyone. Whether your goal is retiring in Panama, or moving here as a snowbird there is something for you.
When people think of relocating to the tropics, being close to the sea is usually pretty high on the agenda. The warm waters are perfect for swimming, sailing, surfing and fishing. The beaches are ideal for relaxing, either enjoying the shade of a palm tree or working basking in the sun.
Not so long ago Panama was something of a new frontier. Today, you can arrive at just about any seaside town and find a few expats. In some places, the expat community is large and well established.
So if you are looking for an expat beach town in Panama where you can find some fellow expats to help you integrate, and share some beers with. Read on.
The Most Popular Expat Beach Town In Panama: Coronado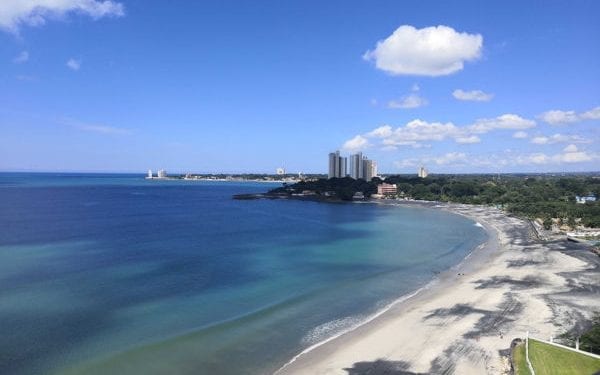 Close to Panama City, Coronado is the most popular beach town in the country. There is a big expat presence here, visit the bars and restaurants and you are just as likely to hear English being spoken as Spanish.
Coronado has built up an impressive infrastructure. There is a modern hospital, big supermarkets and a range of other stores from DIY to arts and crafts. At night, there are lots of bars including a few popular expat haunts. Quiz nights and live music provide a great opportunity for socializing. Coronado has a big golf club, be sure to arrive early for your game of golf. As a result of the heat and humidity, playing in the midday sun of Panama is hard work.
The beaches in Coronado are distinctive. Part yellow sand, and part black sand. The black sand is volcanic sand from nearby (and dormant) Volcan. This black sand retains the heat of the sun amazingly well and seems to heat up the shallow water just a little bit higher than elsewhere on this coast.
The Tourist Favorite: Bocas Del Toro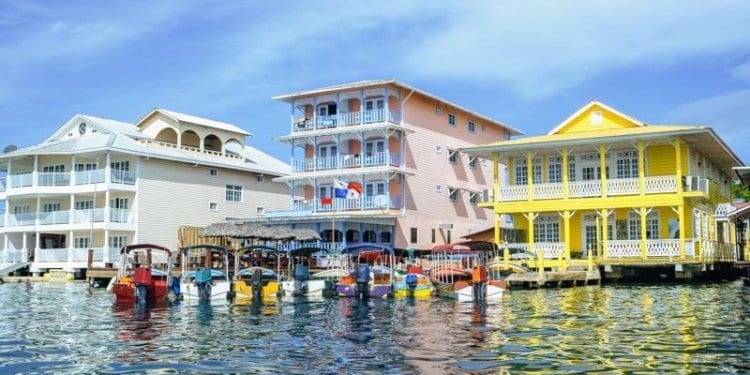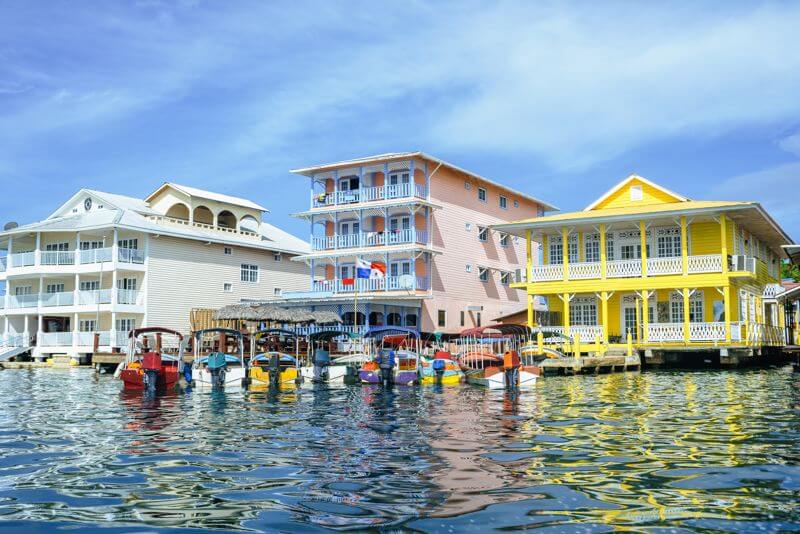 Bocas Del Toro is Panama's number one Caribbean beach town. The beaches are white sand, and the clear, green Caribbean waters are beautifully warm year-round. There is a big expat community who live here as well as a constant stream of tourist.
Most people come to Bocas for a relaxing life. It's easy to find a secluded property, nestled away in the jungle and close to the sea. Bocas Del Toro town is lively and a bit of a party town. Most expats go there for nights out and for shopping but choose not to live there.
Infrastructure in Bocas is fine but not great. You can find the basics for everyday life, but there are limited options for restaurants and imported bars. If you want to live in Bocas, it will be to enjoy the outdoors. The countryside is great for exploring on boat or on foot. The amount of wildlife is amazing. From turtles, dolphins and tropical fish, to owls, eagles and pelicans. The jungles are home to sloths, monkeys and lots of iguanas. Also, if you have green fingers, you will love how easy it is to grow tropical fruit in Bocas.
Rich And Famous Expat Beach Town: Contadora Island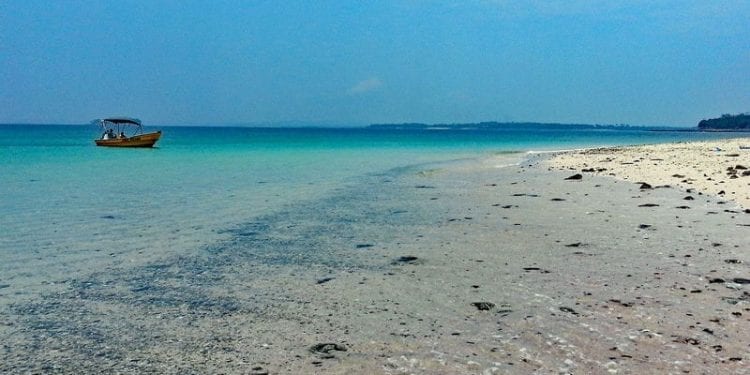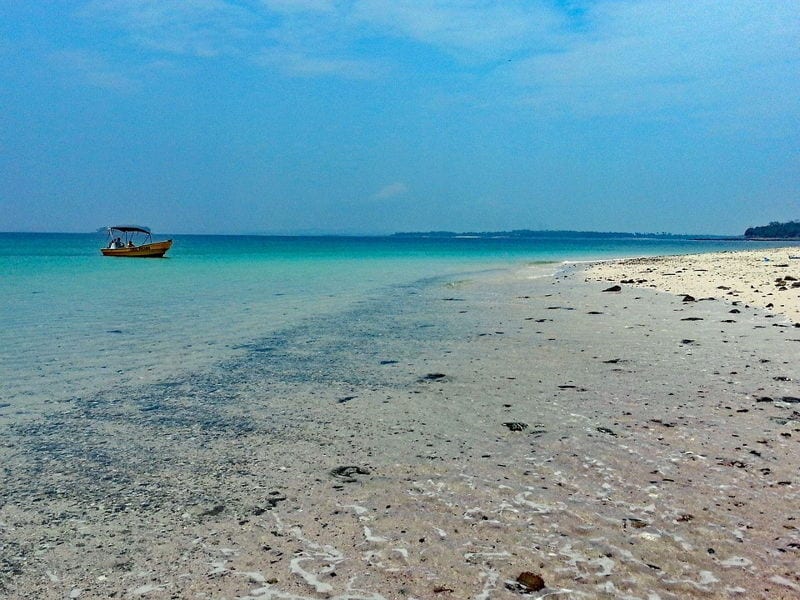 Isla Contadora is one of the Pearl Islands, a cluster of around 200 islands just off the coast of Panama City. They found early notoriety as an offshore base for pirates who would hoard gold on the islands. Today they are popular with expats and retirees from across the world. Thanks to the number of different nationalities, you can speak English here more easily than most other places in Panama.
Contadora is a very safe place to live. The only way to get here is by boat or plane. The sea provides all the security of a gated community. Crime is almost non existent and you can enjoy moonlit strolls along the beach without ever feeling in any danger.
Contadora is one of the more expensive expat destinations in Panama. All food and supplies need to be shipped here, so all the stores charge a premium. There is also the cost of trips back to the mainland to consider. Contadora is one of the best fishing spots in Panama. Catching your own dinner can save you plenty of money.
The Quiet Surf Town: Santa Catalina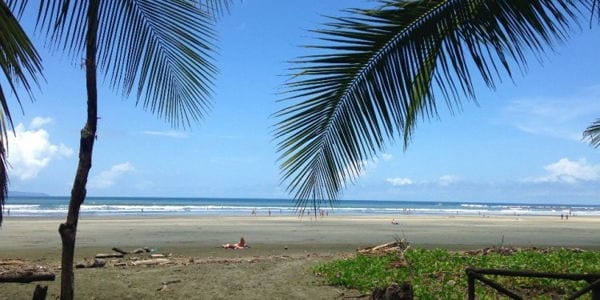 Santa Catalina was little more than a quiet fishing village for most of its history. In recent years things have changed, though. Santa Catalina is starting to receive national and even international attention and the reason why is the surf. You can find some of the best waves in Latin America here. Today there is a diverse expat community here, made up of Europeans and both North, and South Americans.
Santa Catalina has developed, but this is still a small town. People come here for peace and quiet. Surrounded by the rainforest, and with the long beaches, you can't help but get back in touch with nature. Sometimes you don't have a choice. The internet can be hit and miss and even the power goes down from time to time.
There is a thriving restaurant scene here, largely thanks to the expat communities. There are small stores where you can buy groceries. However, life here comes without many of the conveniences that you find in more developed parts of Panama. For lots of the folk here, that's a good thing.
The Next Big Expat Beach Town: Puerto Armuelles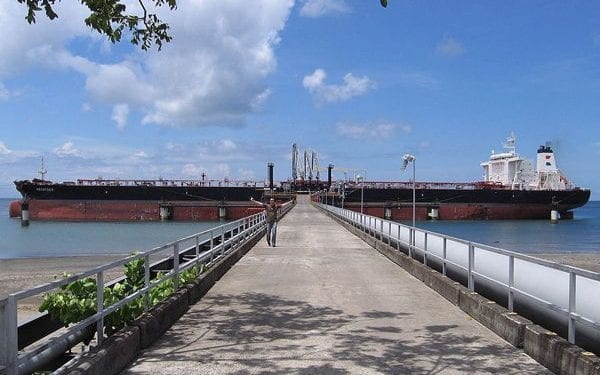 Puerto Armuelles is another tiny beach town that is proving a hit with expats. Property prices here are a fraction of what you pay for beach real estate closer to Panama City. Some would argue the beaches are even better. They are certainly quieter.
Puerto Armuelles is a laid-back and welcoming place. People really do leave their doors open, and know all their neighbors. All the stores close on a Sunday, although the bars remain open.
A hundred years ago, Puerto Armuelles was a thriving port town. The good times might be coming back. It's unique, deep-water port, has made Puerto an important location. The government is investing heavily in the area, hoping to improve the shipping facilities in the west of Panama. A railway connecting the west with Panama City is already underway. If you are looking for a quiet town to run a small business then you should consider Puerto Armuelles. As a result the coming years are sure to have some interesting opportunities here.
Oliver Lovett