In Abruzzo, our top choice for the best lifestyle value in Italy, you can choose from hundreds of modern cities, Renaissance towns, and medieval villages…
With so many options, the toughest part can be choosing where, specifically, to focus your new life in this beautiful, welcoming, and historic region.
So we've done the hard work to help narrow down your best options… and now we'd like to share them with you… as we shared them with attendees at last week's Live and Invest in Italy Conference in Pescara.
We'll begin your virtual tour today with your best choices in Abruzzo's glorious countryside…
Città Sant'Angelo—A Romantic (And Friendly) Ninth-Century Town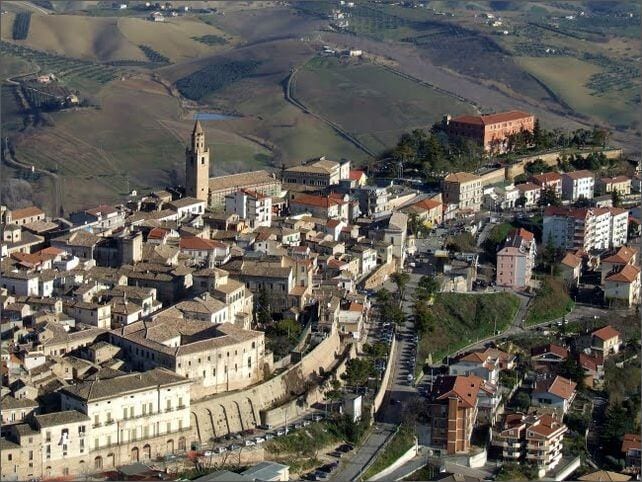 Città Sant'Angelo obtained a coveted Top 10 World Ranking in our most recent Annual Overseas Retirement Index.
This ninth-century medieval town nestled between two rivers is home to magnificentpalazzi,piazzas, churches, and monasteries. Thanks to its architecture, a few years ago Città Sant'Angelo earned the title "Borgo," joining the ranks of "I Borghi più belli d'Italia," Italy's association of towns of historic interest.
It's also a designated "Città Slow," referring to its commitment to try to stick to tradition and resist modernization in all ways. The mayor is serious about resisting development and keeping the town as authentic as it is. Each year, one of the town's most popular festivals is devoted to traditional health care to illustrate how old remedies can be as or more effective than modern medicine.
This romantic town is also referred to asCittà del VinoandCittà dell'Olio; City of Wine and City of Oil. Surrounded by flourishing vineyards and olive groves, the city is famous for its excellent wine and olive oil. It's also a serious art town, having hosted works from the Venice and Istanbul biennales and the Godart project.
Perched on a gently sloping hilltop, with sweeping views from the Gran Sasso mountain to the Adriatic and rolling hills of vineyards and olive groves in between, walking its stone streets truly feels like being in a world removed from time…
Quaint storefronts are home to butchers, bakers, pasta makers, and pharmacists, locals popping in from one to the next to get their daily shopping done.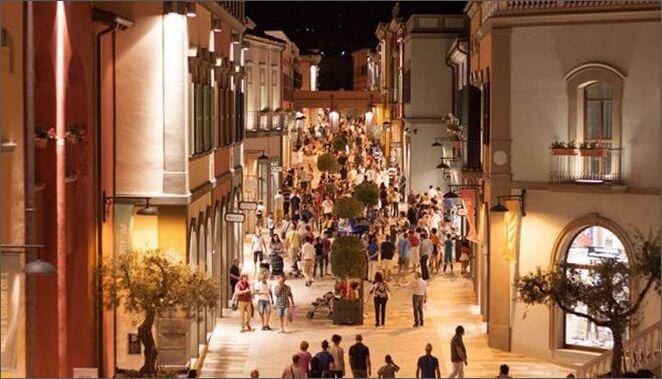 The city has several sister cities or official friendship recognitions. It's sister cities with Nicolosi, Sicily, and a recognized "friend of the United States."
While small, Città Sant'Angelo is a gem that packs a punch.
Thanks to its renowned health services, this is a top option for older retirees. The hospitals and assisted-living facilities here are some of the best in the country, and its rehabilitation centers and a mental health institution specializing in Alzheimer's draw people in from all over the country.
Again, this town is perfect for someone looking to age in place while surrounded by history, culture, and fine cuisine.
For the younger crowd, the center of Città Sant'Angelo is just 15 minutes from the nightclubs and beaches in Pescara and about an hour to skiing.
This is a bustling, active little city in its own right, with jazz concerts, theater, and an old church that draws worshippers from around the region. An outlet shopping center is also nearby (the biggest in the region, offering free shipping), and thanks to theautostrade(highway) passing right by the city, access is easy without spoiling the atmosphere.
Plenty of empty houses are available in the historical center, and the mayor has been working to streamline the buying process to increase sales. He's managed to reduce the bureaucracy involved, lifting certain restrictions and making partnerships with business groups like the bed and breakfast association and tour operators to bring in investors and innovation.
From June to September, Sant'Angelo receives a steady stream of visitors, all coming in tour groups. One of the town's most coveted artifacts and most interesting to tourists is the medieval baby-abandoning system: the foundling wheel (also known as a baby hatch). In it, mothers would place their baby, then turn the wheel, depositing the child into the church to be taken by the nuns.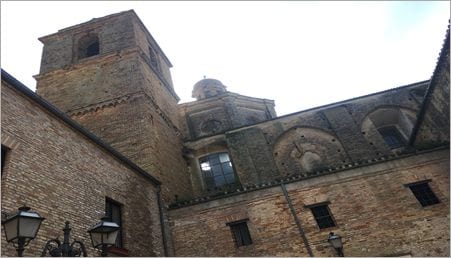 The living here is very affordable. Rentals start as low as 300 euros for a comfortable apartment in the middle of town.
Real estate can start as low as 40,000 euros for a modest pied-à-terre, rising to around 100,000 euros for aporzione palazzo(a portion of one of the Renaissance manor homes). For 300,000 euros, you could secure an apartment of around 200 square meters complete with a panoramic rooftop terrace.
Just outside town, new, three-bedroom townhomes are going for 250,000 euros. These 270-square-meter, three-story houses offer gardens, gated parking spots, and lots of modern interior space.
Penne—An Idyllic Lakeside Medieval Town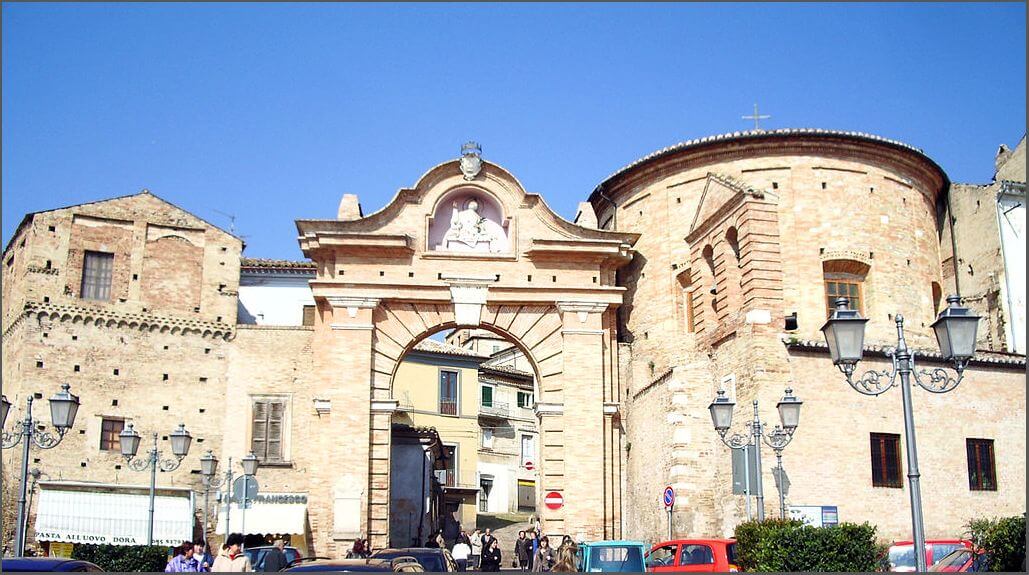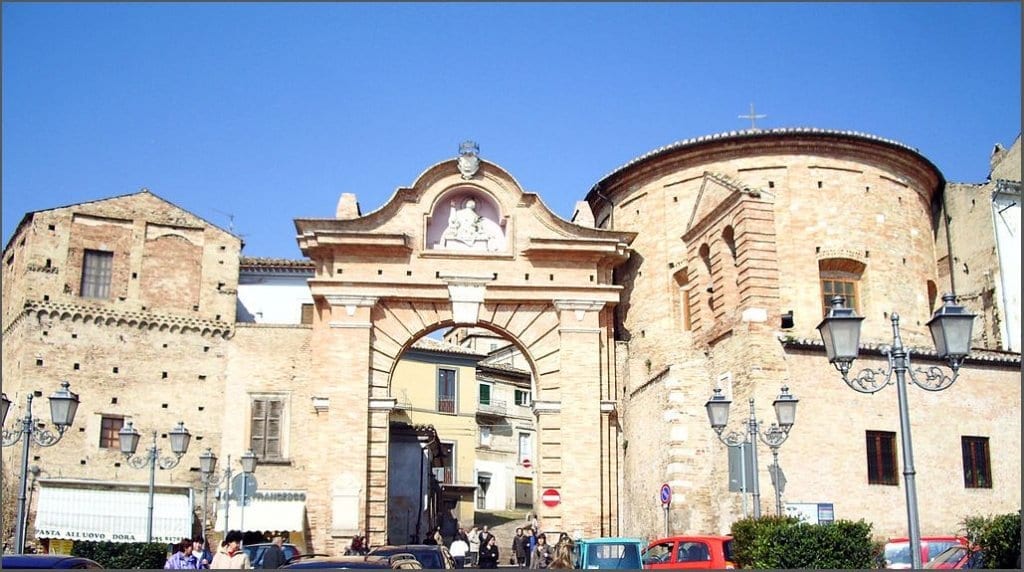 Another winner of the "Borghi più belli d'Italia" award, this medieval town of brick is one of the most art-rich in Pescara province. It's known as theCittà del Mattone, the Town of Bricks, for all its faded brick construction, and in the past has been called "the Small Siena."
Many of the town's buildings are one-time aristocratic homes with carriage doorways opening into courtyards that lead off to individual apartments. It's chock-full of religious sites, with more than a dozen notable churches or other religious structures.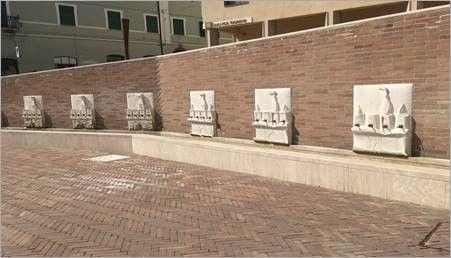 In 1538 the entire town was given as a wedding gift by Emperor Charles V to his daughter Margaret of Parma, who did great things for it; many of its fine palaces and civic buildings were built during this period.
Penne residents these days also enjoy a nearby lake that's protected by the World Wildlife Fund and leads to the Gran Sasso and Monti della Laga National Park.
The town is fully equipped with all modern amenities, even with its own hospital.
That concludes our tour for today, but we still have plenty of romantic places to visit in this welcoming and affordable region of Italy…
Tomorrow, I'll be in touch with more of your best options in Abruzzo's countryside, including two Renaissance villages that combine value and a healthy, cultured lifestyle.
One of these is a mountain retreat boasting a spring that's been used for healing since ancient times. The claims are even backed up by Ministry of Health… and trips here can be covered by health insurance.
More tomorrow…
Kat Kalashian