Where in the world will offer the best options for repositioning yourself overseas in 2021?
Diversifying your lifestyle and your investment portfolio to embrace the many opportunities our world continues to offer is a more important agenda as we approach the close of 2020 than it's ever been.
The way to make sure you're prepared for whatever tomorrow brings is to expand where you spend your time and your money so you're not at the mercy of any single government, economy, marketplace, or currency.
Imagine being at home in a place where you aren't compelled to turn on the news the minute you roll out of bed because you have better things to do and because you've organized your life so that you're able to ride out any storm safely and comfortably.
We have a moment now, while we sit on collective pause, to regroup on what we'd like our lives to look like and to connect the dots between our ideal lifestyle and the top choices for the best places to think about spending time and money overseas.
You may not want or be able to hop on a plane to explore these destinations in person today, but our current circumstances are temporary.
Where should you think about taking a firsthand look after the lockdowns have been lifted?
The answers are found in our 2021 Overseas Retirement Index… hot off the virtual press.
So, back to the point…
Where are the world's best places to live or retire overseas in 2021?
Without further ado… here are our hearty recommendations:
#1: Tavia, Portugal
Monthly Budget: US$2,500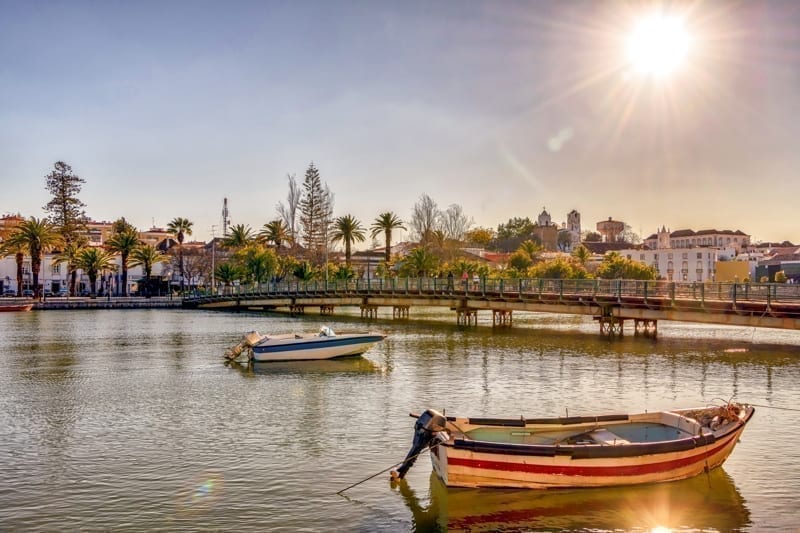 The winner of our 2021 Overseas Retirement Index is Tavira, a charming traditional town in Portugal's sunny Algarve region.
This is the fifth year that the Algarve has taken top billing in our annual Index.
Because the truth is, life in Portugal's Algarve is hard to beat.
This region offers everything the would-be retiree could want, including near-perfect weather and sunshine year-round; an established and welcoming expat community; top-notch medical facilities; an affordable cost of living, especially given the quality of life on offer; endless opportunities for fun and adventure, especially for nature lovers; a great deal of English spoken; first world infrastructure; and easy access to the United States and all of Europe.
Indeed, the Algarve continues to be the world's best place to retire overseas. And, while we stand by that claim in general, we also recognize the importance of thin-slicing your options when it comes to retiring anywhere in the world.
Thanks in part to our coverage, the Algarve is now well-known internationally and home to big communities of expats. All this popularity has led to important infrastructural developments and improved amenities, but it's also driven up prices in certain areas. This region, taken as a whole, is no longer the budget destination that it was even a few years ago.
However, one corner of the Algarve has held firmly to its authenticity, both in terms of culture and cost of living. Tavira remains an attractive little fishing town, a traditional Algarvean town, from its cobblestoned streets and whitewashed buildings to its lacework chimney pots and azulejo tiles.
Tavira is the Algarve of centuries past, before the golf courses and beach resorts were built. The town unfolds along both sides of the River Gilão, the graceful, slow-moving waterway that has always been Tavira's defining feature, flanked by Renaissance architecture and connected by an old Roman bridge. Tavira's population of about 26,000 is still very local, although expats from the U.K., the Netherlands, Scandinavia, and France have also established themselves here. Carpet-making and tuna fishing comprise the local economy. For the expat, the main draws are the fantastic beaches, agreeable climate, low cost of living, and traditional way of life.
#2: Mazatlán, Mexico
Monthly Budget: US$1,700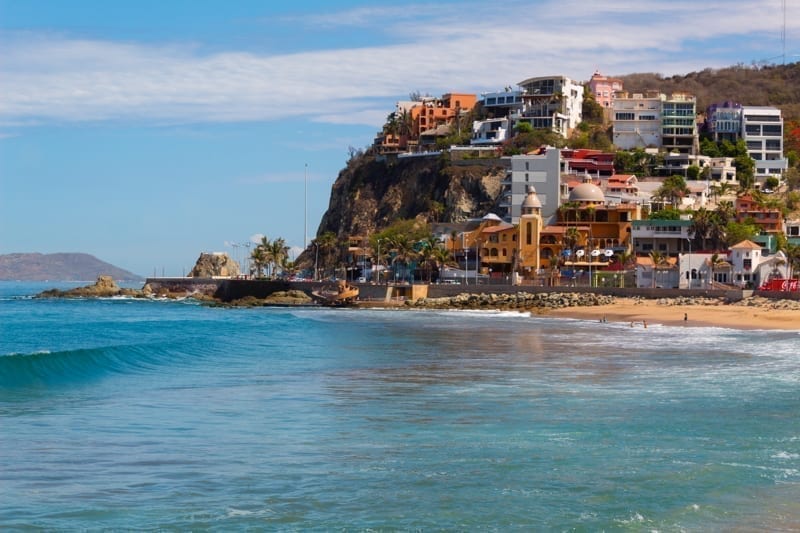 Mazatlán offers the unique opportunity to enjoy the conveniences of a cosmopolitan lifestyle while having the beach literally on your doorstep. Living here, you could start each day with a walk along the sand at sunrise, followed by a day exploring the historic colonial city center.
Founded in 1531, Mazatlán's historic heart is more than just a few blocks of Spanish-colonial architecture, and hidden away among the many backstreets and passageways of this impressive colonial downtown are dozens of restaurants, cafés, galleries, and shops… plus its own beach.
Mazatlán lies about nine miles south of the Tropic of Cancer on Mexico's Pacific coast, meaning pleasant sunny winters that draw visitors from the rest of North America, including elsewhere in Mexico itself.
The main attraction is the 11 miles of mostly contiguous, beautiful beaches, bordered by warm, clean, swimmable waters. Mazatlán stands out from its Mexican resort town counterparts because it's a real city with a population of a half-million people. And, while there's a strong expat presence, this remains unquestionably a Mexican city, giving you the opportunity to "go local" or not. You can become part of the expat community, speak mostly English, and ease your way into Mazatlán aided by people who have come before you. Or you can choose an authentic Mexican environment, speak mostly Spanish, enjoy a lower cost of living, and immerse yourself in Mexico's charming culture.
Under normal travel conditions, you have daily direct flight options between Mazatlán and key U.S. cities. You could even drive here from the United States, making this perhaps the most accessible "overseas" retirement destination of all.
Mazatlán also boasts all the conveniences of home, including big-footprint shopping options like Walmart, Sam's Club, AutoZone, and The Home Depot for convenience. Living here, you can embrace the best of traditional Mexican life without having to give up much of anything from back home.
This is one of the most affordable beachfront markets in the world and a bargain property destination compared with Cancún, Playa del Carmen, Puerto Vallarta, or Tulum, with frontline properties available for less than US$200,000.
#3: Lisbon, Portugal
Monthly Budget: US$2,800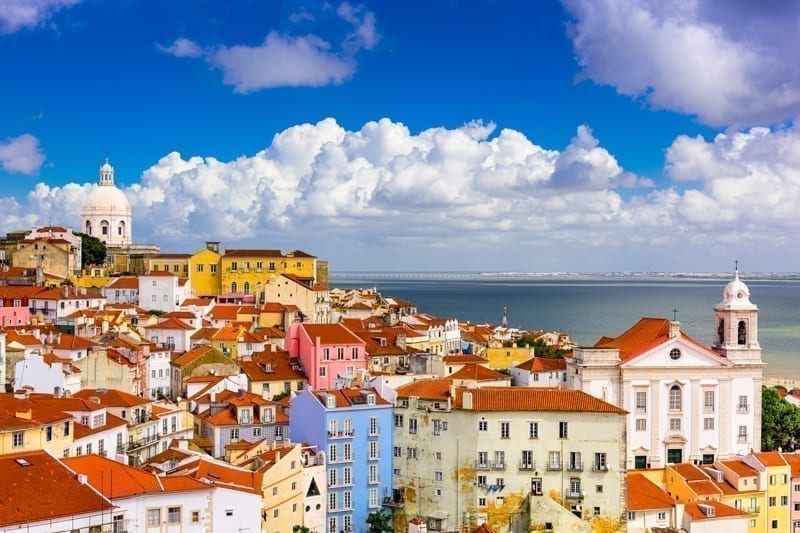 Lisbon is four centuries older than Rome and the second-oldest European capital after Athens. It's also a coastal city, situated at the point where the River Tagus empties into the Atlantic Ocean, with a swimmable beach only 10 minutes driving distance away, at Linha de Cascais.
This inexplicably unsung city is one of the most historic and culture-rich options in Europe—with world-class museums, galleries, concerts, theater, and dining, all with the backdrop of centuries of classic architecture—and also a top beach choice.
Lisbon boasts the best weather of any West European capital, with 220 sunny days per year. And, important, Lisbon is safe. Portugal is the second-safest country in continental Europe and the fourth-safest in the world.
Lisbon is an ideal base for exploring Europe. Living here, you are a two- to three-hours flight from all the major cities on the Continent, many served by the region's low-cost airline industry, and, under normal travel circumstances, you have a dozen options weekly for flights to the United States.
Portugal's health care system is world-class… as is its education system. Unless you're considering making a move with school-aged children, that last point may not seem important. However, a well-educated population means that the people you encounter in your everyday life are capable, competent, efficient, productive, respectful, and polite. Those things are all very true of the Portuguese people as a whole.
Plus, thanks to the long alliance with Britain, many of the Portuguese you encounter in your everyday life speak English.
Alfacinhas (people from Lisbon) are a friendly, welcoming bunch with a Latin flair for revelry that shows in their love of music and dancing. Life in this city is easy-going, which isn't a word you'd use to describe most European capitals. Lisbon provides all the same amenities as Paris or London but is a far more affordable option.
#4: Cuenca, Ecuador
Monthly Budget: US$1,370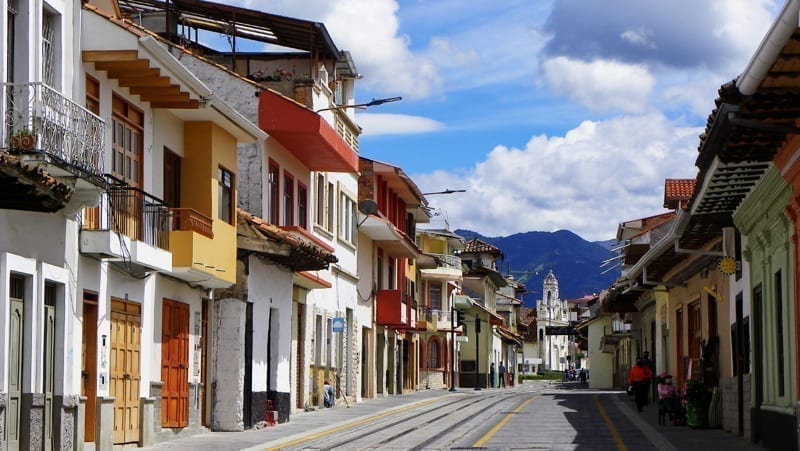 Cuenca is a Spanish-colonial city of cobblestoned streets, historic architecture, and grand colonial churches with a moderate climate year-round and costs of living and of real estate that are rock bottom Latin America.
In addition, this city is a regional center for health care, which is high quality, honest, and inexpensive, and has the best drinking water in Latin America.
Ecuador is a diverse country that uses the U.S. dollar as its currency.
For all these reasons, this corner of the world has enjoyed a growing popularity and expat population boom over the past two decades. Thousands from the United States and all around the world have made their way here to take advantage of all that Cuenca has to offer the retiree.
Like many former Inca capitals, Cuenca is located in a central valley at a high altitude. Its situation at 8,400 feet above sea level means thinner air and potential problems for people with respiratory issues, but it also accounts for the year-round spring-like climate.
Cuenca is steeped in history and boasts a big, well-preserved historic center. Most of the streets are of cobblestone, hemmed in by Spanish-colonial buildings that seldom exceed three stories. The city is built around its beautiful town square, anchored by the original cathedral at one end (built in 1557), and the "new" cathedral (which dates to the 19th century) at the other end, with traditional Spanish arches around much of the square.
This is the cultural heart of the country. You can attend the orchestra, a play, or enjoy a tango show or an art opening in this center of art and literature, and these activities are usually free. Today's Cuenca boasts cafés, restaurants, bars, and bookshops, alongside the traditional butchers, tailors, repair shops, clothing stores, and bakeries, infrastructure developed to service the thriving expat community.
#5: Northern Belize
Monthly Budget: US$1,600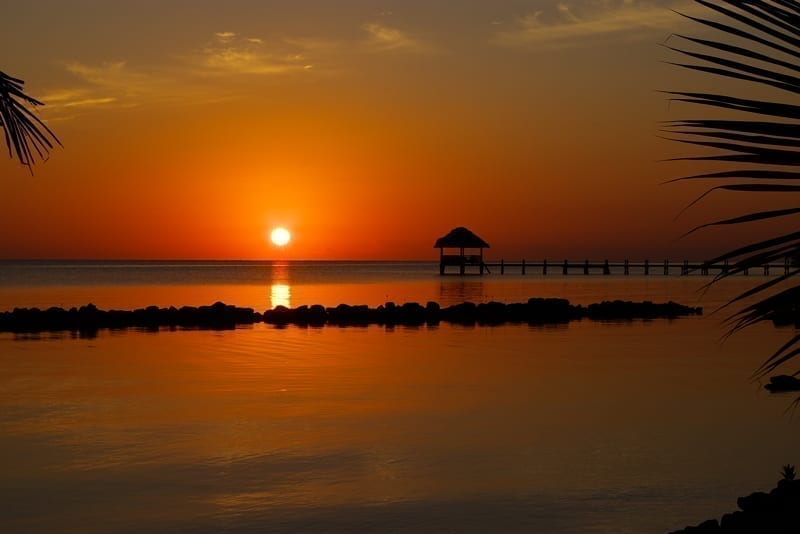 Just a three-hour flight from the United States is a land of tropical sunshine and Caribbean waters, a pocket of peace and seclusion, home to some of the best fishing, bird watching, and archaeological sites in the world. Yet this is a place few have heard of and that never makes international headlines.
Northern Belize is a strangely undiscovered corner of mainland Belize made up of two large districts—Orange Walk, about 50 miles northwest of Belize City, and Corozal, the northernmost point in the country, at the border with Mexico. Once the center of the ancient Maya Empire, Northern Belize now marks the intersection of Caribbean culture, Central American farmland, and vibrant jungle. A former stronghold of the Maya Empire, with ruins, temples, and archaeological sites trumpeting this former glory, Northern Belize today is home to a large Mennonite community that prospers alongside local fishermen known for their handcrafted tropical-hardwood sailboats and pockets of expats.
This part of Belize is sprawling, covering 2,500 square miles; yet the population is just 100,000 people, meaning lots of wide-open spaces. Northern Belize is also friendly and welcoming. Strangers smile, say good morning, and are happy to stop and chat when passing you on the street. The language is English, so it's easy to become part of the community and make friends.
Northern Belize is one of the most affordable Caribbean lifestyle options anywhere. Real estate, too, is a bargain, and Belize offers one of the easiest paths to residency of any country in the world. Simply show up as a tourist and renew your tourist visa monthly for 12 months. At the end of the year, you're eligible for permanent residency.
#6: Pedasí, Panama
Monthly Budget: US$1,600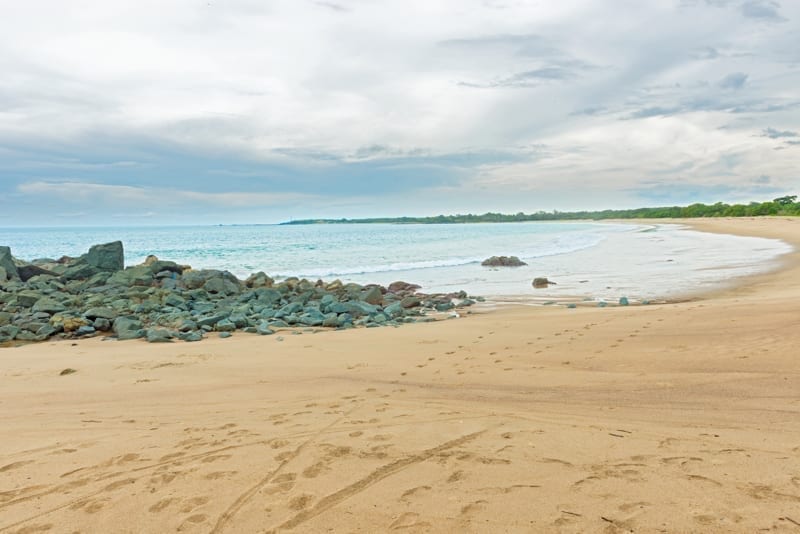 A former fishing village, Pedasí, on Panama's Azuero Peninsula, is home to a big and growing community of expats, retirees, and second-home owners from around the world. The big draw is the unspoiled Pacific coast, some of the most beautiful anywhere. Of the dozen beaches within close proximity, Playa Venao is the best known, famous for its surfing and the venue for international surf competitions.
Pedasí is also a sport fisherman's dream. Just offshore, the continental shelf drops off dramatically creating what's known in fishing circles as the Tuna Coast. This is also one of the best places to see the annual migration of humpback whales. Imagine watching these magnificent mammals pass by offshore from your kitchen window.
Improvements to the Pan-American Highway have made Pedasí more accessible; it's now a four-and-a-half-hour drive from Panama City. The good news is that, while foreign interest in this once very remote spot continues to expand as a result of the easier access, the area remains traditional at its core. The local economy is based on cattle ranching, fishing, and farming rice, corn, and sugarcane, and local artisans continue to make unique products according to generations-old techniques
The Azuero Peninsula is "el corazón dePanamá"—the heart of Panama, proud of its folklore, customs, traditions, and festivals, many passed down from when the Spanish ruled the region in the 17th and 18th centuries. Notably, the first cries for independence from Spain came from this region.
Pedasí has a village atmosphere. The park gazebo is the center of life. This is where locals gather to gossip and talk about the good ol' days or play dominoes. Come nightfall, the spot transforms into a meeting place for the young, who meet here to listen to music, run, and ride their bicycles under the stars.
Pedasí has the necessities of life, including a public health clinic, two banks, a public library, and a small shop selling surf and beach wear, but remains relatively undeveloped. There are no street signs, roads aren't well-maintained, and the clinic provides only basic care. This is a place to come to leave the 21st century behind.
#7: St. Chinian, France
Monthly Budget: US$1,900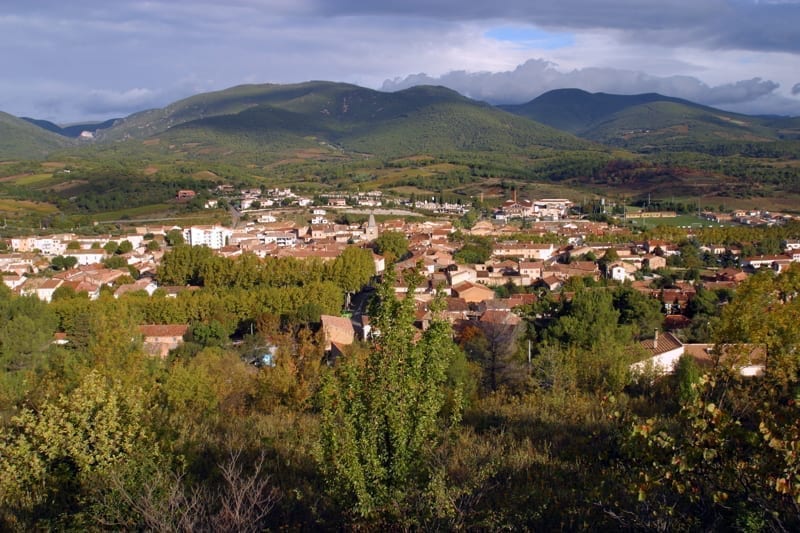 The south of France is separated into two parts. Provence is very known and very expensive. Alongside it is the other south of France, Occitanie, not known and not nearly as expensive. In Occitanie (formerly Languedoc) is little Saint-Chinian, the quintessential French country village where everyday life is like something out of Disney's "Beauty and the Beast."
Saint-Chinian is notable for two things in particular.
First, its property prices, which are half those of Provence and the Côte d'Azur.
The second reason for the growing popularity of this region is its wine.
For decades, the Occitanie produced vast quantities of quaffablevin de table, but nothing very notable. However, over the last decade or so, growers have specialized and built on the AOC status (Appellation d'origine contrôlée) created in 1982 and are now producing world-ranking red wines from the original Carignan, Cinsaut, and Grenache grapes, with the addition of Syrah and Mourvèdre varieties.
Indeed, wine is the village economy. Saint-Chinian is home to 1,900 inhabitants and 200 winemakers.
Sitting on a hill in Saint-Chinian (a very pleasant thing to do, by the way) you can think you are in the middle of nowhere. But, in fact, Spain is near enough that you can pop over for dinner… and Paris is just three hours away by TGV.
Thanks to the excellent train and bus service, you can live in Saint-Chinian without a car. If you find you do need a lift somewhere, ask a neighbor. The people of Saint-Chinian are very friendly and always ready to help out. Americans often think of the French as rude and aloof. In Saint-Chinian, the reality is nothing to do with the stereotype.
#8: Gozo, Malta
Monthly Budget: US$2,700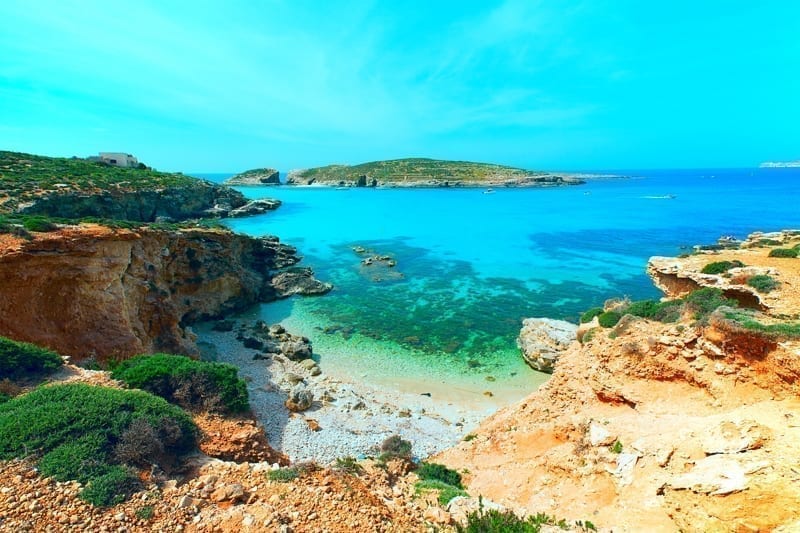 The picturesque little island of Gozo could be the most underrated destination in all the Mediterranean. No flip flop-wearing tourists here, and that's the way the locals like it. What you will find on Gozo is abundant sunshine, turquoise waters, extraordinary history, and a traditional village atmosphere.
For centuries, when the Mediterranean was the superhighway of trade and cultural exchange, Gozo was a steppingstone between Western Asia, North America, and Southern Europe. Some of the world's oldest religious structures are found here, including the Ggantija Temple, which predates the pyramids of Egypt and Stonehenge and even the invention of the wheel. Gozo's first known inhabitants came from Sicily in 5000 BC. In 700 BC, the Carthaginians took over, followed by the Romans, the Arabs, the Knights of Saint John, and the Ottomans. The French, under Napoleon, did a stint on Gozo in 1798, followed by the British, who made Malta a British colony in 1964.
Because, for hundreds of years, Gozo existed in a state of constant siege, it was impossible for its people to set up permanent establishments anywhere outside its heavily fortified Cittadella in capital city Victoria. This meant villages didn't develop on Gozo until relatively late in its history. Today the island is home to 15 major villages, all featuring homes, restaurants, and businesses organized around central churches and town squares.
The lifestyle is safe, peaceful, and quiet, and that's the way people of Gozo like it. If you're after a Mediterranean party scene or shopping sprees, Gozo isn't for you. On the other hand, this could be an ideal base for someone who appreciates the proximity to the sea, the easy access to Europe, and the affordable cost of an Old World lifestyle.
#9: Ambergris Caye, Belize
Monthly Budget: US$2,800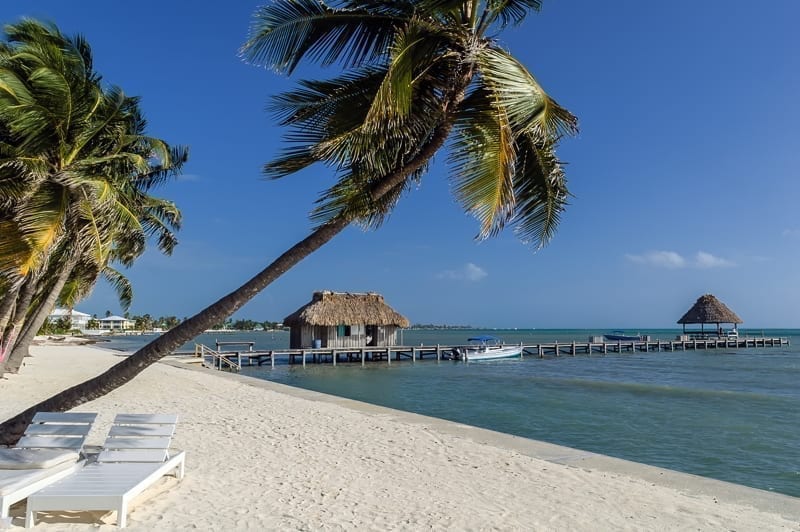 Ambergris Caye is a 26-mile-long, 1-mile-wide island of white sand that sits just offshore from mainland Belize. Surrounded by warm turquoise waters and skirted along its eastern side by the Mesoamerican Reef, the longest barrier reef in the Western Hemisphere, this is the best of the Caribbean. Living here, you could wake up each day to the sound of waves lapping gently on the shore and the faint crash of the ocean farther out as it breaks against the coral reef.
The heart of Ambergris is San Pedro, a quirky, comfortable little beachside town with open-air bars and restaurants, art galleries, wine shops, and bakeries, all infrastructure that has developed over the past decade as a result of the big expat presence.
Ambergris Caye is a mini-melting pot. The passion and vitality of Latin America co-exists alongside the comforts and amenities of the Western world. Many expats on the island hail from the United States and the U.K. (Belize got its start as a British colony), but you also find plenty of Canadians, Europeans, East Europeans, Middle Easterners, Asians, and others. This variety of ethnicities is evident in all aspects of life, especially restaurant options.
Life on Ambergris proceeds as it always has and is both eclectic, thanks to the mixed population, and traditional. Anyone who arrives on the island with thoughts to change how things are done here will be disappointed. But why would you come to Ambergris to try to change it? This is an island of sun- and fun-loving people who enjoy both the natural beauty all around them and the like-minded company that this quirky outpost in the Caribbean attracts.
#10: Medellín, Colombia
Monthly Budget: US$1,700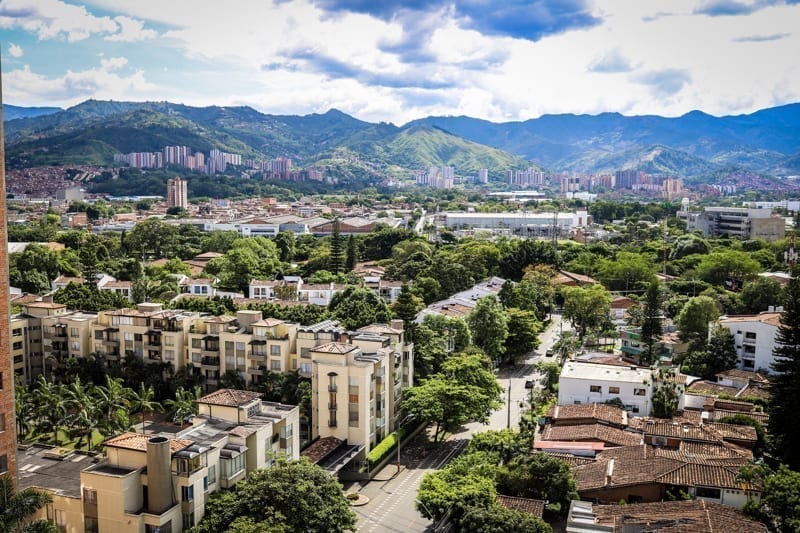 Medellín is a city of parks and flowers, pretty, tidy, and, despite its checkered past, safe. It's also architecturally consistent and pleasing. Most every building is constructed of red brick and topped with red clay roof tiles. The overall effect is delightful.
Medellín is both an industrial, economic, and financial center for this country and a literary and artistic one. Newspapers, radio networks, publishing houses, an annual poetry festival, an international jazz festival, an international tango festival, an annual book fair, and, back in 1971, Colombia's answer to Woodstock, the Festival de Ancón, all have chosen Medellín as their base.
Thanks to its mountain setting, Medellín is another of a handful of cities around the world that bills themselves as lands of eternal springtime. The cost of living is affordable, though not super-cheap. The medical care is excellent, with 5 of the 35 best hospitals in Latin America located here.
The European undertones in Medellín are strong, from the way the women dress to the way people greet you in passing on the street. This is South America, not Central America, and the differences between the two regions can be striking.
Medellín has been called the world's most innovative city, thanks to its public transport systems and overall approach to city planning that requires developers to prioritize green space. The city is finally beginning to shed its bad-boy image from Pablo Escobar days and becoming appreciated for the pleasant, romantic place it is, with good wines, great coffee, outdoor cafés, and open-air music venues. It's a top choice for chic—even luxury—but affordable city living in retirement.
Sincerely,



Kathleen Peddicord
Founding Publisher,Overseas Opportunity Letter