White-sand beaches… warm water… year-round sunshine… and one of the healthiest diets in the world… For sun and sand lovers, it's hard to beat the Mediterranean lifestyle.
Yet when most people think about living and investing in the Mediterranean region, it's the hot spots along the Spanish Costas and the French Riviera that spring to mind. Places where the good life comes at a hefty cost… and property goes into the multi-million-dollar range pretty fast.
But that's not the full story.
Today, we're going to look at a lesser-known corner of the Mediterranean—that includes all the trappings of this good life—but where you can own property from as little as US$50,000…
And we're not talking fixer-uppers here. For this low price, you'd be getting a brand-new apartment in a modern complex with access to all amenities.
But first, let's see where I'm talking about…
The Big Picture
Welcome to Cyprus… a welcoming land of sunshine, ancient history, and romance. Greek mythology tells that Aphrodite, the Olympian Goddess of Love, was born from the foam in the waters near Paphos.
The less romantic story today is that the "Green Line" divides the island into the Turkish Republic of Northern Cyprus (under Turkish rule) and the Republic of Cyprus.
But let's park that fact for a moment and take a look at what Cyprus offers as a whole…
Year-round good weather—Cyprus boasts 340 sunny days a year (that's more than the Costa del Sol's average of 320 days and the French Riviera's 300 days).
U.K. golfing magazineNational Club Golferrecently wrote:
"Sun-kissed Cyprus is the most delightful place to holiday all year round, but when it really stands out from the crowd is during the European winter, when it is just about the nearest destination from home that offers guaranteed warmth and sunshine."
Ancient treasures. From Neolithic villages and tombs to Roman amphitheaters to medieval castles, the island is testament to its rich history… much of it in a well-preserved state.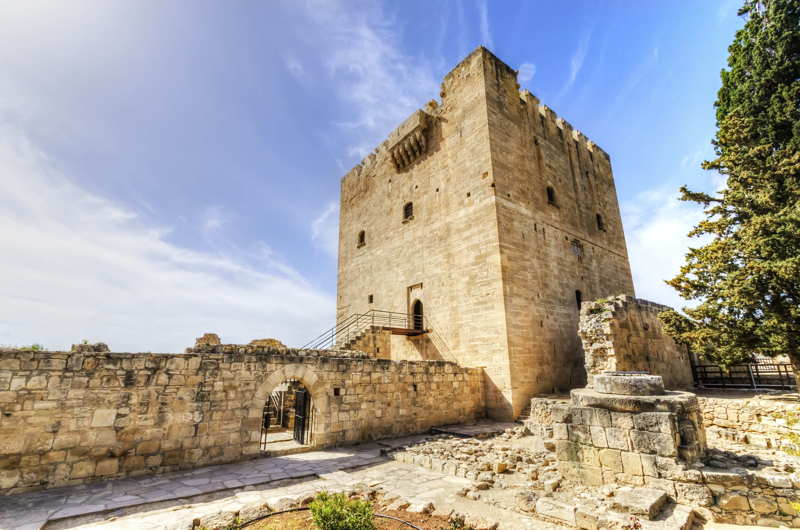 Outdoor entertainment. Beyond its beaches, the island is a place to embrace the outdoors. Cyprus has world-class golf courses (with sweeping views over the ocean) and hiking trails through its mountains and forests. At 1,952 meters, the island's highest peak is Mount Olympus. January through March, it's a popular skiing and snowboarding spot for locals (and working on its international appeal).
Excellent infrastructure. With a superb road system, port facilities, and two international airports, Cyprus has the type of infrastructure you'd expect to find in any EU nation.
Business is easy. As a former Crown colony, English is widely spoken and is the language used for international business. Cyprus also invests heavily in education. In fact, it boasts the highest percentage of citizens of working age with third-level education of any country in the EU.
When you consider all this, it's no surprise that the island already has a thriving expat community. Some 16% of its population comes from outside the country—with British expats forming the majority.
The island has an ambitious agenda to become a major year-round tourist destination by 2030. In 2019, its visitor numbers hit a record 3.97 million.
The Slightly Smaller Picture
The area where we see the most potential right now—and the best property prices—is in Northern Cyprus.
As I mentioned, this part of the island is under Turkish control. Despite the political issues—and the fact that only Turkey recognizes Northern Cyprus as an independent state—business, for the most part, continues as usual on both sides of the border… in a safe and peaceful environment.
Though Northern Cyprus takes up just one-third of the island's land area, it has the most coastline. But it's not just beach enthusiasts that flock here. Gambling was legalized in Northern Cyprus in the 1970s (it's only been legal in the Republic since 2018). Since the 1990s, a steady stream of gamers has been hitting the region's casinos. It's been dubbed the "Las Vegas of the Mediterranean"… yet it's still possible to enjoy a quiet, relaxing break here.
Medical tourism is another growing sector. First-class hospitals and health centers offer a range of procedures from IVF to hip replacement to dental implants at a fraction the cost of the United States and Europe.
Of course, the two million tourists that flock to these northern shores—whether for health reasons or pure beach time—need somewhere to lay their heads…
Your Own Apartment In Northern Cyprus For Less Than US$50,000
One current opportunity from our contact in Northern Cyprus is in a prime position to profit from both the beach-loving and golfing set…
Forty minutes from the international airport at Ercan, it's in a beautiful green area… five minutes to Korineum Golf Club and within walking distance of the beach. This area is also earmarked for development of the biggest marina on the island and construction of a five-star hotel.
Right now, you can own your own apartment in a new development here from just 39,995 British pounds. At today's exchange, that's less than US$50,000.
The complex itself will have two swimming pools. When complete, it will operate a free shuttle service to its sister resort (two minutes away) where guests are welcome to enjoy the gym, indoor swimming pool, sauna, Turkish bath, beauty center, tennis and basketball courts, mini golf, children's playground, mini-market, restaurant, and more. Guests can also hop on a free shuttle to Korineum Golf Club.
This entry-level price of 39,995 British pounds is based on a ground-floor garden apartment. If you wanted to go for a penthouse unit, those are available from 49,995 British pounds.
You're also buying pre-construction, so you have 30 months to spread your payments (all interest free).
On completion of the unit, you could take up residence yourself. Or you can hand it over to on-site rental management. Projected net rental yield is a high 14.95%.
If you'd like to find out more on these pocket money beach units,go here now.
Lynn Mulvihill
Editor,Overseas Property Alert