Sneak Preview: World's Top Retirement Havens For 2016
My Overseas Retirement Letter team is all out finalizing this month's issue, which will both showcase our picks for the world's top retirement havens in 2016 and update subscribers on what's new, what's changed, what's a concern, and what's gone wrong in our long-standing favorite places to retire overseas.
Some of our perennial retire-overseas favorites don't make as much sense as they once did. We tell you what you need to know, case by case.
And we show you where does make best sense right now, as we count down to the start of the New Year.
Here's a sneak peek… a quick 2016 top 12 list…
Panama's most convenient and comfortable stretch of Pacific coastline is known as its "City Beaches" area, thanks to the proximity to capital Panama City.
The most developed, established, and fully appointed beach community along this stretch is Coronado, about two hours from Panama City. This fast-growing coastal region offers a high quality beach lifestyle with all amenities and services you could want.
Coronado is an affordable place to live but not as cheap as other top beach choices in this country. The trade-off is access. The more affordable choices are also more distant from Panama City.
Taking a step back, one of the biggest advantages of the City Beaches area is that it's in Panama. We've been including Panama on lists of the world's best places to retire overseas for more than 15 years. For several years running, it took top honors on those lists. We don't rank Panama as the best country in the world for retirement in 2016. We think that you have better options this New Year.

That said, Panama continues to offer many advantages to the would-be retiree overseas. The country uses the U.S. dollar for its currency, meaning retirees with retirement incomes in U.S. dollars have no currency-exchange risk or worry. Medical care in Panama City is international-standard and affordable. And the country offers a gold-standard retiree residency visa program.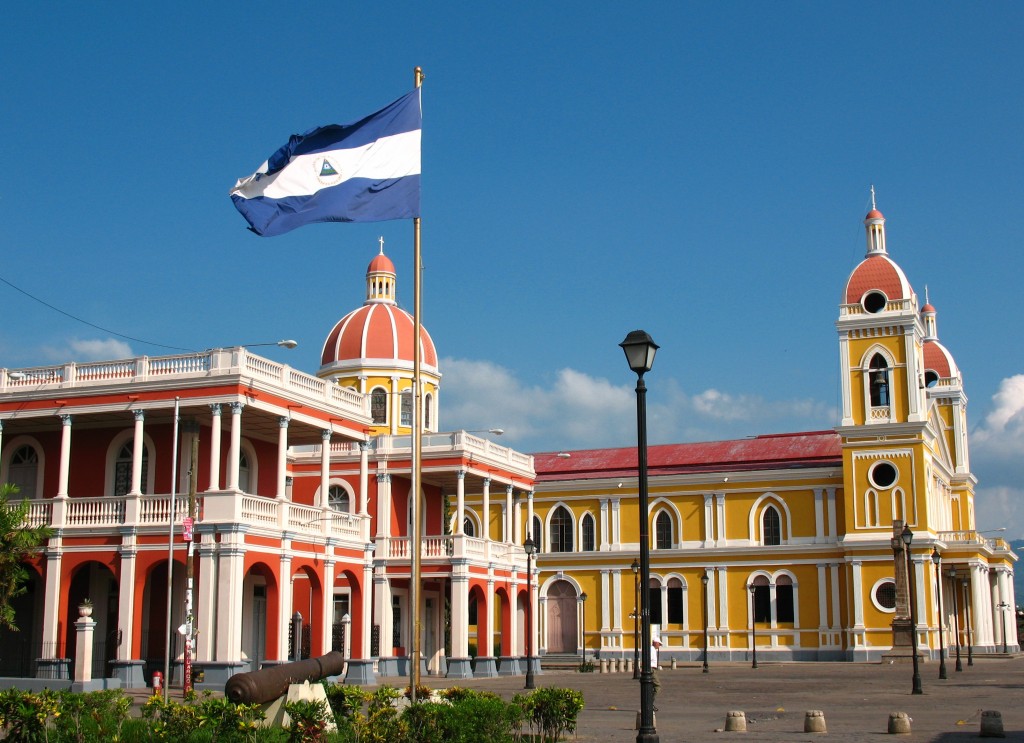 A Spanish-colonial city can be a great choice for retirement, and Granada, Nicaragua, is perhaps the queen among all Spanish-colonial city options. At the heart of this city, radiating from the central square, is a great variety of classic and charming Spanish-colonial homes with high ceilings, painted tiles, and private center courtyards. The best part is that you can own one for as little as US$40,000.
It's obvious as soon as you arrive: Granada is one of the most carefully restored and preserved colonial cities in the Americas. As a result, it sees a good number of international travelers and has a sizeable expat community. These two things combine to account for the city's wealth of upscale hotels, fine restaurants, and well-kept buildings, making living here comfortable and interesting. Granada enjoys many services and amenities that a city of 120,000 would not ordinarily have.
Granada is completely walkable. Everything you need is close at hand via attractive, level streets. The city enjoys good connections to the United States from the nearby airport in Managua; Miami is but two hours away.
Perhaps best of all, Granada still feels authentically Nicaraguan. You see old oxcarts lumbering through the streets, restaurants serve local delicacies, and street vendors offer pottery handmade according to traditions that date back centuries and have been passed down generation to generation. The city is a unique blend of native Nicaraguan city life and expat amenities.
Finally, Granada qualifies as one of the world's most affordable retirement havens. A retired couple could live here comfortably on a budget of as little as US$1,200 per month. And Nicaragua offers the world's most affordable retiree residency visa program; you qualify with as little as US$600 per month of retirement income.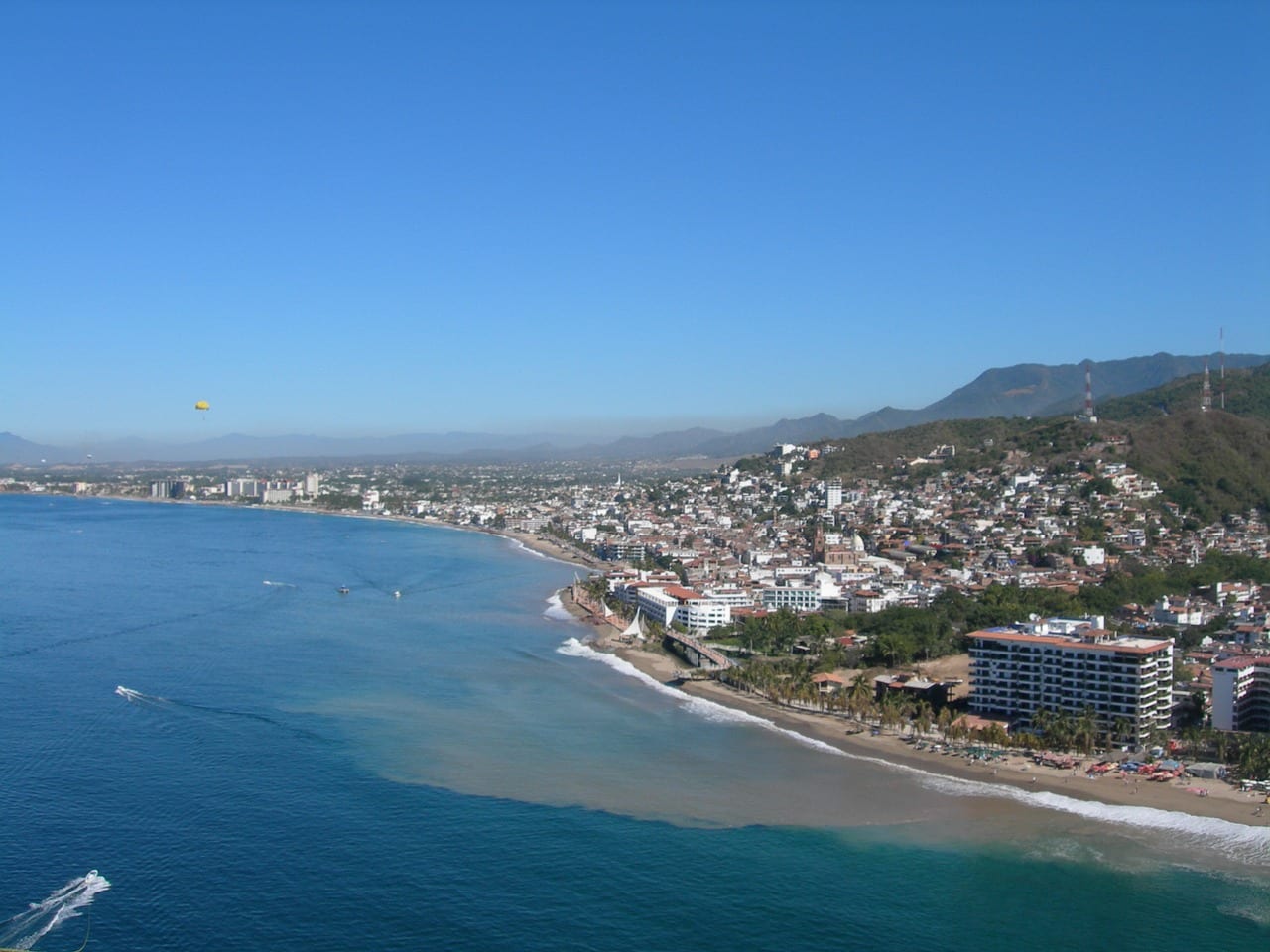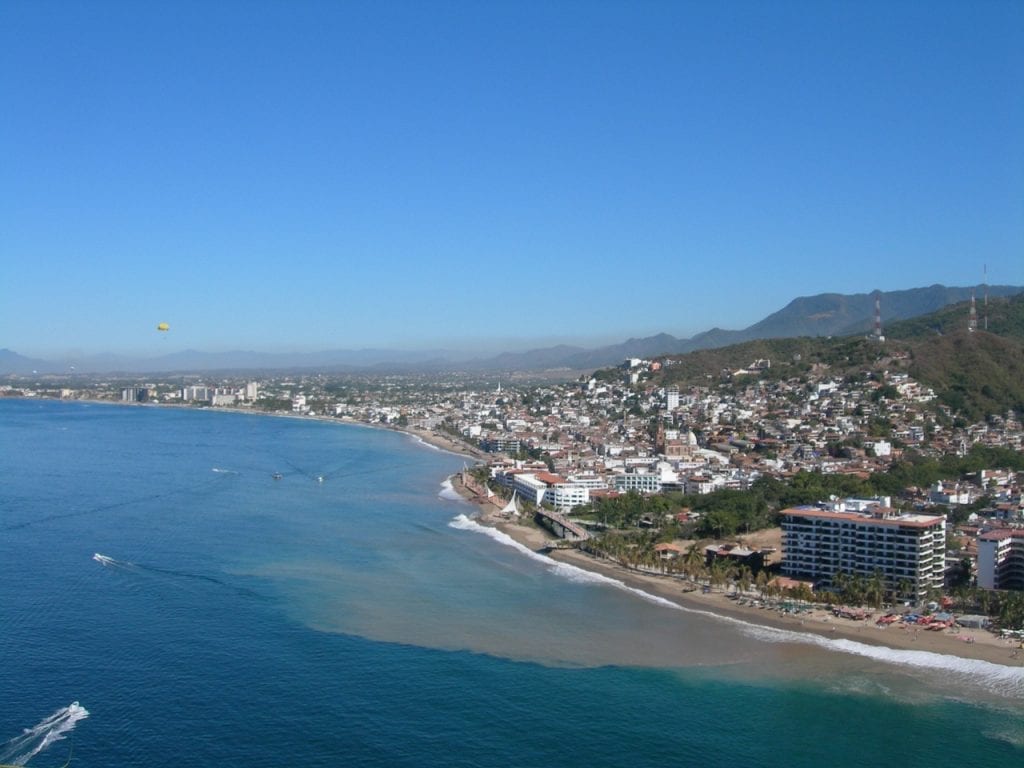 Mexico is a big country with two long coasts, mountain towns and colonial cities, plus Mayan ruins, jungle, rain forest, rivers, and lakes. It's also the most accessible "overseas" haven from the United States. You could drive back and forth if you wanted.
For all these reasons, Mexico is home to the biggest established populations of American expats in the world, making it a great choice if you seek adventure with the comforts of home. Mexico is no longer a super-cheap option, but it is our top pick for enjoying a luxury coastal lifestyle on a budget, in Puerto Vallarta. Puerto Vallarta is more expensive than other places where you might consider living or retiring overseas, but in Puerto Vallarta that's not the point. This isn't developing-world living. This stretch of Mexico's Pacific coastline has already been developed to a high level.
Life here can be not only comfortable but easy and fully appointed, with world-class golf courses, marinas, restaurants, and shopping. This is a lifestyle that is available only on a limited basis worldwide, a lifestyle that is truly (not metaphorically) comparable to the best you could enjoy in southern California if you could afford it. Here you can afford it even on an average budget.
Puerto Vallarta today is home to more than 40,000 expats and foreign retirees. This is one of the biggest and most welcoming communities of expats anywhere in the world. You probably won't be able to live well here on Social Security income alone; however, if your retirement budget is a bit bigger and you dream of retirement on the Pacific Ocean, Puerto Vallarta deserves your attention.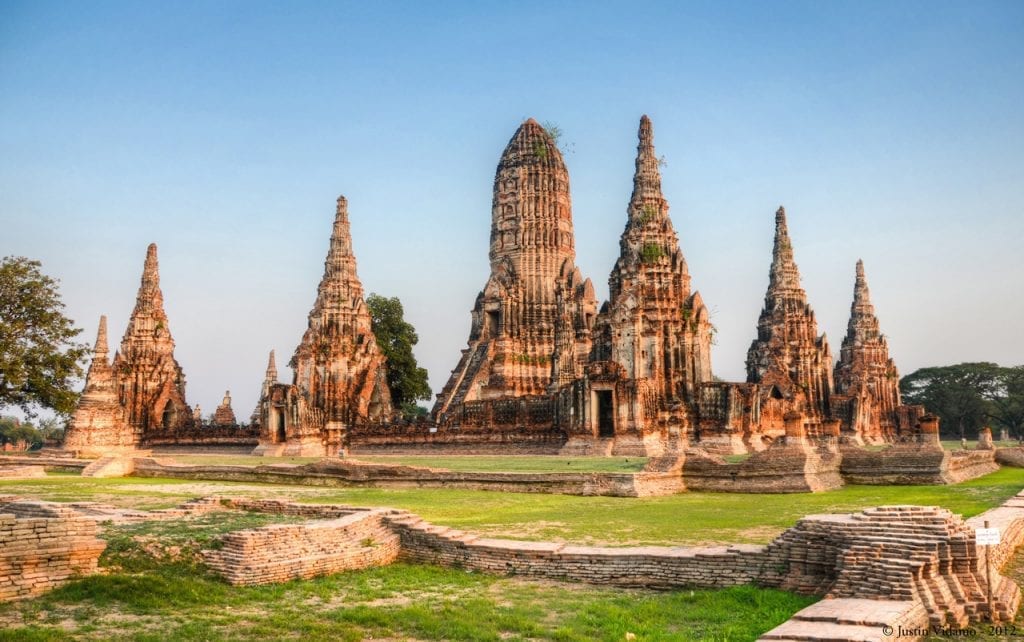 Thailand has some of the best beaches in the world, lush mountains and jungles, a laid-back, welcoming culture, and a foreigner-friendly infrastructure. Thailand also has one of the world's lowest costs of living. For these reasons, tens of thousands of foreigners have settled in this country, including in Chiang Mai.
Chiang Mai offers not only a super low cost of living, as does Thailand in general, but also great weather, less typical in this country. The high-quality health care and health-related services are also big pluses for foreign retirees, as are the city's modern infrastructure and abundance of Western amenities.
Chiang Mai is a place where it can be possible for foreign retirees to find work if they're interested in supplementing their retirement nest eggs or simply looking to become involved in their new community; many Westerners are employed in Chiang Mai in language schools, universities, medical facilities, and tourist-related industries.
It used to be possible to stay indefinitely in Thailand with a tourist visa, making visa runs to a neighboring country every month or so. However, the relevant laws were changed a few years ago. Now a foreigner who wants to live in Thailand long-term needs a visa. No problem, as Thailand now offers several attractive residency visa options.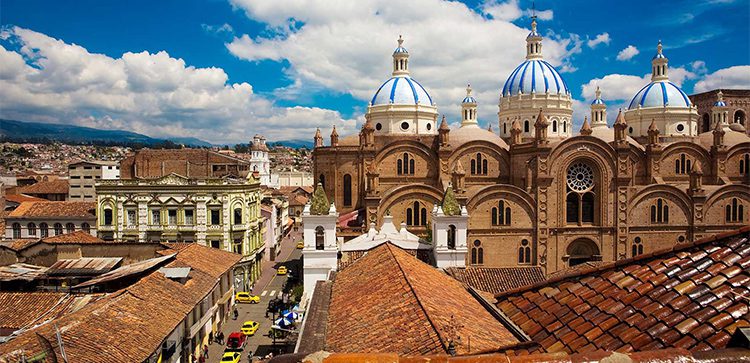 If you're looking to retire overseas on a budget and live better for less, Cuenca, Ecuador, can be hard to beat. This is a beautiful colonial city in a fascinating and diverse country. The historic center measures roughly 12 by 20 blocks, big enough to be interesting but contained enough to be manageable without having to invest in owning a car.
Perhaps the biggest appeal of Cuenca is its cost of living, which is among the lowest in the Americas. Real estate prices, too, are rock bottom, if you're interested in owning a home of your own in retirement. The health care is high quality, honest, and, like everything else here, inexpensive. The climate is temperate 12 months a year, and the city's large and growing expat community is one of the most diverse and well-blended in the world.
Cuenca continues to offer the retiree the interesting and engaging colonial-city lifestyle it has long offered. However, for 2016 it does not rank among our top 5 picks. A soaring U.S. dollar makes other more fully appointed lifestyle options more affordable than they've been in many years and more affordable than Cuenca is today. In addition, the infrastructure of Ecuador in general cannot compare or compete with other current options that do make our top 5 for 2016.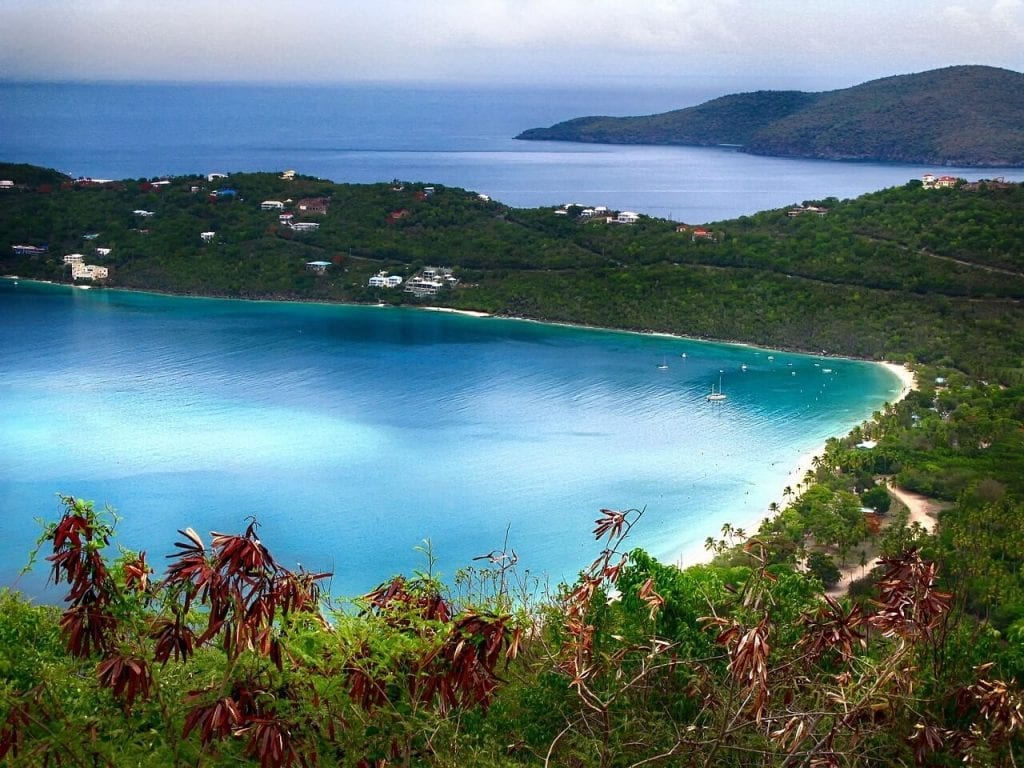 The Dominican Republic is the Caribbean but more, a melting pot with an eclectic population and a diverse history informed by Afro-Antillean, European, North American, and Latin cultures. This not-so-little island is one of the most affordable spots in the whole of the Caribbean, a place where you could embrace a white-sand retirement even if your retirement nest egg is nothing more than a monthly Social Security check. If you can swing a travel budget, island-hopping around the Caribbean could be your new retirement hobby from this convenient base.
The Dominican Republic makes establishing residency easy, and the country embraces—even rewards through incentives—foreign investors. Residents are eligible for local home financing, can import household goods and a car tax-free, and can qualify for citizenship (and thus a second passport).
Las Terrenas, once a hamlet and still largely unknown among North Americans, was discovered in the 1970s by Europeans looking for an affordable Caribbean getaway. Today, Las Terrenas is a vibrant international community with residents from all over the globe, including French, German, Polish, Swiss, Italian, Dutch, and British expats. The eclectic population means you can find exotic food imports from Europe in the supermarkets, freshly made Swiss cheese and German sausage at the local shops, excellent international restaurants, and an active and mixed group of folks to welcome you to their well-established community.
Despite its thriving foreign population, costs in Las Terrenas have remained local. A couple could live well here on just US$1,200 a month. The Las Terrenas property market bubbled through 2008 then crashed, and prices remain down. You could buy a loft-style apartment, ready to move into, for less than US$100,000, a townhouse in a gated community for less than US$200,000, or a private villa for as little as US$250,000.
Check out our remaining six picks for the best places to retire overseas in 2016.
Kathleen Peddicord