One of the perks when you live abroad: "I've hired a yacht. "We'll sail the inner Hebrides… snorkel in secluded bays… spot dolphins and golden eagles… moor up at marinas overnight where we'll dine on deck watching the sun set…
"I know it's Scotland, but the forecast is great, smooth seas and clear skies…
"Will you come?"
Truth is, I'd begun firing clothes into a bag the second my friend had said "yacht" and quite a few seconds before I was actually invited along on the trip.
As a general rule, if it's on, in, or near the water, you can count me in. I'd long held fantasies of living on a sailboat and here, landed in my lap, was the opportunity to test-drive that very notion.
"See you next week."
Life Abroad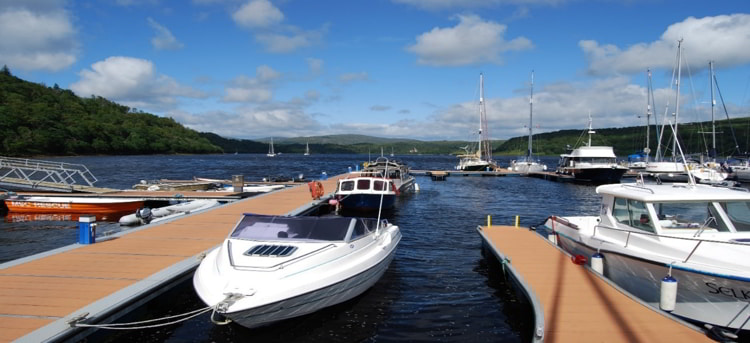 Our departure point was the town of Oban, the unofficial capital of Scotland's West Highlands and gateway to The Hebrides.
We trundled down the dock, our trolley spilling over with supplies and gear, in the shadow of McCaig's Tower—a folly. And, in hindsight, an omen.
Arriving at our yacht, expectation met reality. Our 32-foot sailing vessel didn't exactly match up with the images that danced in my head when I first envisaged this adventure… it was certainly going to be cozy onboard.
No matter. I'd merrily enlisted. It was time to soldier.
Off To Adventure
Our maiden voyage was to take us up the Sound of Mull to a harbor where we'd moor overnight. The Sound of Mull is a body of water that separates the island of Mull from the Scottish mainland. It stretches some 18 miles and is three miles across at its widest point. On a good day, it's as calm as a lake.
We didn't pick a good day…
Things started off well enough. We hoisted sails to catch the refreshing breeze and were thoroughly enjoying our first foray into life on the high seas. Until, that is, the high seas made their presence felt.
Our captain shouted for the sails to be pulled in. Fast. He took the helm. The wind picked up.
At this point, the mood was still light enough onboard. When the captain mentioned "white horses" I scanned the horizon to see could I catch a glimpse of galloping stallions on the emerald hilltops…
I soon learned that in sailing terminology white horses are, in fact, breaking waves, and, thanks to a squall, we were suddenly faced with a whole herd of them.
The mood shifted. We were told to hunker down and hang on. Tight.
Start Your New Life Today, Overseas
A world full of fun, adventure, and profit awaits! Sign up for our free daily e-letter, Overseas Opportunity Letter, and we'll send you a FREE report on the 10 Best Places To Retire In Style Overseas Today
For 40 minutes we bounced over booming waves. For every one of them all I could think to do, aside from hang on for dear life, was marvel at how utterly unprepared I had been.
I got so swept up in the excitement of the adventure that I'd completely neglected to do any real research.
Learning To Live Overseas
Ordinarily, when it comes to exploring new territory, I'm a total girl scout. But this time out… not so much. Or, more accurately, not at all.
I figured I had spent more than my fair share of time on boats of so many shapes and sizes down through the years that really, how different was this going to be…? Could there honestly be that much I didn't know…?
Turns out, this was very different. And yes, when it came to sailing there was a whole world of things I didn't know. But boy was I was learning.
With the wind finally easing, we rounded a headland and in an instant were back in calm waters. The relief as we glided up to the sheltered safe haven of Lochaline Harbor was immense.
There, we moored up at the pontoon and, as promised, dined on deck watching the sun set.
The next morning, fully recovered, I got chatting to a couple on the boat next to ours. They were a few years into their sailing retirement. Less than 24 hours prior I'd have been green with envy… but not now.
I had learnt something pretty vital about sailing in rough waters: I could handle it. I could survive it. But I sure would not want to live with it.
Simply put, for me, it's a dealbreaker. So long sailing retirement.
And that's okay. I'm glad I learned that when I did, rather than realizing after I'd plunked down a chunk of change on a sailboat of my very own.
Moving Overseas
When it comes to a move overseas, doing your research is all-important. Of course, there are those folks who've leapt in feet first and happily landed in their perfect spot, but they're the exception rather than the norm.
It's safe to say, since you're reading this letter, you're on the right track. You're listening to the experts… learning from their mistakes… working out your own dealbreakers and must-haves… and planning your move accordingly.
You know that just because you've been somewhere it doesn't mean you know somewhere… at least, not enough to navigate the ins-and-outs of everyday expat life there.
For that, you need to dig a little deeper…
So, whether you're still in the process of narrowing down your shortlist or if you've nailed the destination and are now getting into the nitty gritty of real estate, visas, taxes, and more… as ever, we're on hand to help.
One of the best ways we know how to do just that is to invite you to join us for a virtual event which allows you to explore your overseas options from the comfort of your own home…
Alternatively, if you're ready to take it that one step farther and living abroad sounds like the right thing, you can join us on the ground for an in-country event…
Either way is a sure-fire way to help you find out more about the options on your list.
So, you want to live abroad? Do your research. And, if it leads you to rule out a place entirely, that's still progress… because every step, missteps included, brings you closer to finding your perfect place overseas.
Sincerely,


Victoria Harmer
Editor, Overseas Opportunity Letter