The fun-loving locals are undeniably proud of their city and famous for their friendliness. They speak Spanish but have their own regional lingo and lilt, so you'll want a basic grasp of Spanish to live well here.
The colorful regional culture here is famous. As an expat, you can experience it simply by sticking around for a year and living out its jam-packed events calendar.
A world-renowned flower festival happens every August; the International Poetry Prize, International Jazz Festival, and International Tango and World Latin Dance Festivals are held every year…
There are museums all over town, including open-air ones like the Botero Sculpture Park, where all you need to do is walk around to marvel at the iconic, larger-than-life statues to take in fine art.
There's opera in season, symphonies, theater, and orchestra performances, and major concerts… There's also great shopping, dance clubs, nightclubs (even for the silver-haired crowd), and fine dining…
Locals are active and fit. The whole city seems to come out on Sunday mornings when a major road is closed to motorized vehicles. They also know how to have a good time…
With its vibrant art, music, and culinary scenes, the city's energy is infectious. It's easy to feel this and be a part of it, whether by checking out the street art, sitting down at a new restaurant, or signing up for salsa lessons.
No matter what your interests are, you'll never be bored here.
As with anywhere, lifestyle and location will have a huge effect on your cost of living. Neighborhoods (or estratos) are ranked from one to six by wealth, with six being the wealthiest.
Medellín can be an extremely affordable place to live if you choose to go local and live in a lower estrato, shop local brands, and eat at local restaurants.
Taking a middle-of-the-road approach, expect to pay about US$650 for a comfortable two-bedroom apartment (in expat favorite neighborhoods El Poblado or Laureles), about US$370 on monthly groceries, and about US$25 on the average nice meal out for two.
Start Your New Life Today, Overseas
A world full of fun, adventure, and profit awaits! Sign up for our free daily e-letter, Overseas Opportunity Letter, and we'll send you a FREE report on the 10 Best Places To Retire In Style Overseas Today
A couple's basic monthly budget here should come to about US$1,384.
Health care is a major selling point for Colombia. Many of the best hospitals in all of Latin America are found in Medellín including Colombia's only JCI-accredited hospital (Hospital Pablo Tobón Uribe).
To access local health care as a resident, you'll first need a visa and a cédula (local ID). Then you'll be eligible for a local plan under Entidadas Promotorasde Salud, or EPS. These are basic health care plans that everyone in Colombia must have by law.
These plans cost 12.5% of your monthly income, or pension for retirees. They cover medical, vision, and dental, but at a basic level. Each plan has its own network, so you'll need to be clear about which hospitals and doctors you can visit.
Most expats opt to sign up for some kind of private coverage, known as medicina prepaga, in addition to EPS.
The cost depends on a variety of factors, such as your age and pre-existing conditions. These plans ensure shorter wait times and fewer hoops to jump through to see a specialist. There are a few different insurance companies you can go through to get set up, with SURA being a favorite among expats.
One great thing about health care here is that you don't even need to go to a clinic or hospital to get diagnosed and buy medication. Pharmacists in Medellín can give basic medical advice, and many medications are readily available over the counter.
It's not difficult to find a doctor that speaks English here, as many have completed some of their studies abroad and are used to treating international patients.
Like any other big city, Medellín has some issues with crime. It used to have a reputation as the murder capital of the world, but things have changed, and today it's a much safer place than most people realize.
Since the late 1980s, the city's homicide rate has dropped by 95%, and the extreme poverty level has plummeted by 66%.
While the safety situation has drastically improved, incidents do happen. Card skimming has been reported at ATMs, so stick to those located within banks or offices, preferably with guards on duty during business hours.
The most common crime is pickpocketing but with a little common sense and awareness, you can protect yourself from the majority of dangerous situations.
Colombia offers a handful of different residency options and it stands out for the clarity of government information about its residency types and the ease of the application process.
Most retirees coming to Colombia apply for a Pensionado Visa, a category of its Migrant M-Type Visas.
The basic requirements of the Pensionado Visa include; being in receipt of an income (pension) of at least US$700 per month (this is about three times Colombia's minimum wage, which changes annually), providing a mental and physical fitness certificate, proof of health insurance, and a criminal background certificate.
The Pensionado Visa is valid for one to three years (based on the discretion of the immigration officer), but it loses validity if you stay out of the country for more than six months consecutively.
After five uninterrupted years of holding the Pensionado Visa, you can convert to permanent residency.
Colombia also allows you to jump straight to permanent residency if you make a significant investment in the country (about US$141,200 invested in real estate or local business).
Resident Visas don't expire; you just have to get a new ID card every five years.
When you consider the standard of living in Medellín, all of this adds up to incredible value for those seeking out a new life in a cosmopolitan setting.
Sincerely,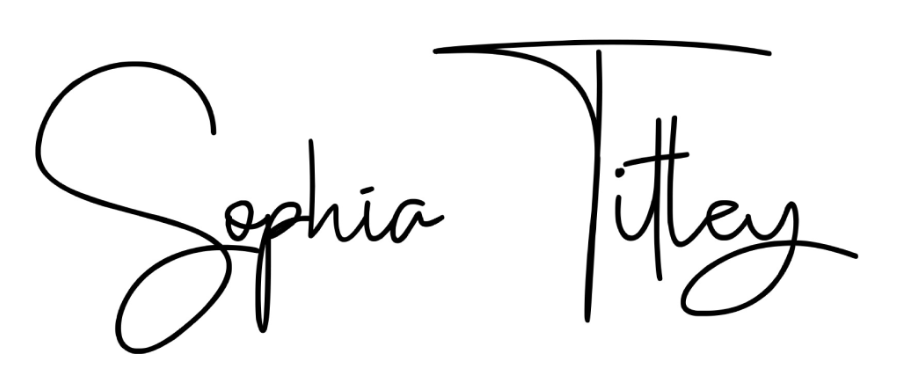 Sophia Titley
Editor, Overseas Living Letter