Retire in the Dominican Republic and the Caribbean lifestyle will be yours. The best part is, anyone can do it. While the rest of the Caribbean comes with a price tag, the Dominican Republic is still a bargain. Of course, there are luxury options if you prefer. But, even these are cheap by Caribbean standards. Without a doubt, the Dominican Republic is one of the
cheapest places in the Caribbean
.
Weather
The Dominican Republic's weather is one of its biggest selling points. The weather
is
warm every day, all year.
Appealingly
for snowbirds, the weather is at its best between December and April. The weather also makes an active lifestyle easy. Popular pursuits in the Dominican Republic include most watersports as well as hiking and horse-riding. The Dominican Republic is building more golf courses too.
Low Cost Of Living
Dominican Republic is one of the most affordable islands to live on in the Caribbean. Due to being fairly
undiscovered, prices are not inflated. There are lots of affordable bars and restaurants. Taxis and public transport are also cheap. Health care is a bargain by U.S. standards.
High Standard Of Affordable Health Care
Health care is improving in Dominican Republic all the time. Las Terrenas has an English speaking International Health Care clinic. There is also an emergency helicopter service which flies from Santo Domingo. Expats report discounts on the U.S. price of up to 90%. Laser eye surgery in the Dominican Republic is a growing industry. Recently it has been attracting medical tourism from America and Canada. You will want a private healthcare plan if you choose to live in the Dominican Republic.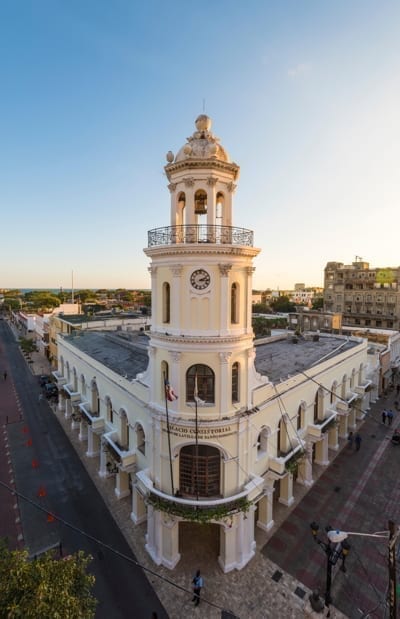 The Capital
Santo Domingo is the settlement in the New World and there's always something going on. There are a variety of dining options and with different cuisines represented
. You will also find shopping malls, cinemas and bars. Santo Domingo has a colonial style. The cobbled streets make it a beautiful place, both to visit and to live in. Santo Domingo boasts the UNESCO World Heritage site of Zona Colonial. It is one of the few cities in the Caribbean with a French architectural influence.
One Of The Easiest Residency Programs In The World
The residency in the Dominican Republic is as easy as you can find anywhere in the world. You only need to prove a monthly income of US$1,500 (you will need an extra US$250 for
dependents). After this the provisional residency can be as fast as 45 days.
Tax Breaks
Once you have provisional residency you qualify for tax breaks. For example a pension income is tax free in the Dominican Republic. Property tax 50% less for residents.
Tax breaks are also available for starting a tourism-based business in the Dominica Republic
. You can get the tourism discount in p
arts of Santo Domingo. Outside the capital the National District Shorefront is an option. So too is the Ozma Estuary
.
Affordable Property Close To The Beach
The beaches in the Dominican Republic rival anywhere in the world. There are beaches to suit all tastes. Some beaches are
lined with restaurants and bars, replete with sun loungers and umbrellas
. Others are quiet, secluded beaches, accessible only to the most intrepid. In most Caribbean islands property close to the beach is
prohibitively
expensive. In the Dominican Republic is still affordable.
This is because the Dominican Republic is one of the few remaining undiscovered spots in the Caribbean
. The tourism industry is growing fast though so you may need to move
quickly
.
Established Expat Community
The Dominican Republic has an established expat community from all over the world. Parts of the Dominican Republic have an especially strong European influence.
Lots of expats have started small businesses. You can find produce and goods from all over Europe
.
Things To Consider, If You Retire In Dominican Republic
Rent And Utilities
Electricity bills are going to be your biggest burden in the Dominican Republic. Electricity is expensive here and using the air conditioning is going to run up a big bill. Power outages are still a regular part of life in the Dominican Republic.
To counter this there are steps you can take, but this will add to your utility costs. For example, a backup generator needs fuel to run on. Fuel prices have been increasing in the Dominican Republic. This is an expensive option. Rechargeable batteries are a possible source of backup power. On the downside, the batteries use a lot of electricity. Charging them is expensive. Solar power is the best value for your backup power in the long run. Short term the purchasing costs are not cheap. Trying to save money by going for a cheap backup generator could be a false economy.
The internet is generally fast and reliable in the bigger towns. You can expect to pay around $45 per month for this. In rural areas it is less reliable.
Like many things, rent in the Dominican Republic is still undervalued by Caribbean standards
. Prices are higher close to the beach and in expat and tourist areas. Gated communities are also more expensive. If you are happy to live in the local areas you can live for
significantly
less. Shop around to make sure you get the best deal and speak to a few different estate agents. Lots of rentals
are advertised by
word of mouth so talk to as many people as possible. They might be able to point you towards a bargain rental.
Food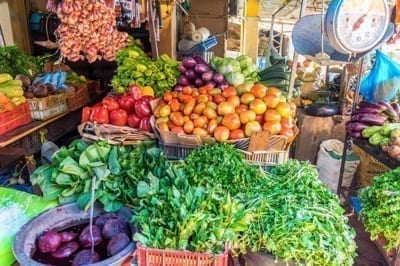 Buying food when living in the Dominican Republic can be more than in the U.S.
Many expats bring their favorite snacks and luxury items when they arrive. You can also ask any overseas visitors to bring some supplies. Fruit and vegetables are seasonal and also a bargain. Eating lots of fresh produce is the best way to keep your food bill low. Generally alcohol is cheaper in the Dominican Republic, especially rum. Imported beers and spirits can be expensive.
Other Expenses
Living in the Dominican Republic it is likely that you will need an air conditioning unit. This can be expensive as electricity is not cheap here. Most days there is a strong sea breeze during the afternoon and early evening. Try to buy a house that benefits from the breeze. As a result you are able to decrease the amount you spend on electricity. Cable TV costs around $75 per month.
You Will Need To Learn Spanish
To retire in the Dominican Republic you need to learn Spanish. English is only spoken in the tourist areas. Everywhere else you will need to speak Spanish to survive. The local population will appreciate your efforts. The Spanish spoken in the Dominican Republic has a strong regional accent. If you already speak Spanish you may find this takes some getting used to.
Speaking Spanish also has plenty of personal benefits. For a start, non-speakers are an easy target for petty scams. Scams to look out for include a gas station attendant short changing you. You will also find negotiating easier. This is a big benefit as people like to haggle.
Safest Place To Live In The Dominican Republic
While not an
inherently
dangerous place, the Dominican Republic is a third world country with a growing first world population
. The difference in salary between the two extremes means opportunistic crimes take place. Gringos are
invariably
the victim. As a rule, the police in the Dominican Republic are not paid well. They sometimes to try and take advantage of expats for financial gain. They are will not do much to assist you in the event of you
being burgled
. This makes a gated community, or condo an attractive option.
If you are going to retire in the Dominican Republic, you can take different steps to ensure your safety. For everyday life avoid overt displays of wealth. The hot weather means you won't have many opportunities to wear fur coats. Avoid flashing jewelry and expensive watches as this can also make you a target. Don't leave anything on display in parked cars. Don't leave your goods unattended on the beach while you go to the toilet.
The Options For Protecting Your Home
When it comes to protecting your home you have few options. Living in a gated community a popular expat option as these come with security guards. This can be useful if you are not planning to live in the Dominican Republic full time.
If you don't want to live in a gated community you can hire a security guard. Remember, the pay received by Security guards is likely to be very low. This means they are unlikely to take any risks protecting your goods if there was to be a burglary. A security guard also has knowledge of which houses are empty, 'insider jobs' are a risk.
Living in an expat area you should be
fairly
safe.
Make an effort to integrate yourself with the local community and fit your property with the appropriate security features
.
Security and safety are one of the reasons you should rent for a few months. You will get a better feel for the area. This is always a good thing to do you commit to moving
.
Where To Retire To In The Dominican Republic
Las Terrenas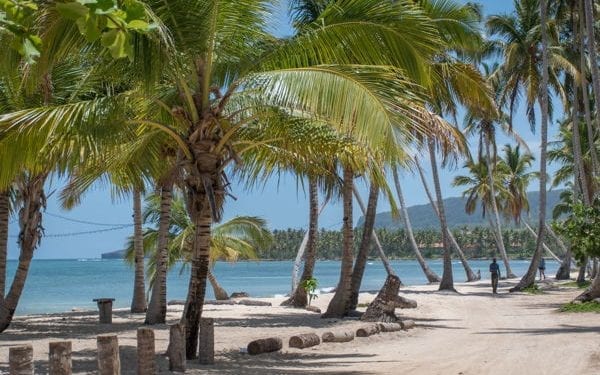 Health Care
Las Terrenas has some of the best hospitals in the Dominican Republic. The International Medical Centre is modern and offers a wide range of services. It has an emergency service department and even intensive care wards. This is the facility that most expats in the region favor. Furthermore there are another two hospitals in Las Terrenas both of which are open 24 hours.
Real Estate
Las Terrenas offers a high quality of living for expats. There is an established base here made up of people from across the world. Considering this fact, prices here are very affordable. There is a range of property available. Hillside, beachfront, and ocean view are all options here. You can choose whether to live in a private community, condo or somewhere more private.
Other Info
Las Terrenas benefits from excellent transport links to the country's capital, Santo Domingo
. You can drive there in an hour and a half thanks to a new, smooth road. Beware, though this is a toll road and you will need to have Dominican pesos to pay. Flying is another option. Las Terrenas expat community have bought a lot of value to the area. You can buy French bread or German smoked meats from expat stores.
Santo Domingo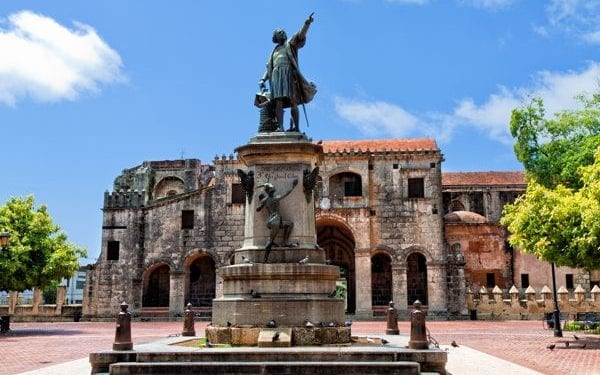 Health Care
Santo Domingo has the best health care in the Dominican Republic. It is also home to the best dentists.
The Dominican Republic is looking to position itself as a player in the lucrative medical tourism industry
.
The government is investing in health care infrastructure and most of that money is being spent in Santo Domingo
.
Real Estate
The government is investing in more than
just
health care in Santo Domingo.
All areas of the capital are being upgraded and the process is likely to improve the real estate potential of the city
.
Pre-construction apartments in the wealthier areas of the city come with the biggest upside
. Santo Domingo is positioning itself to become a conference town. Travelling business people and as well as tourists will make up your target market.
Other Info
Santo Domingo is
possibly
the most historic city in the Caribbean. In fact, the city is a UNESCO World Heritage Site. It is also the oldest city in the Americas and was the base from which the Spanish colonized this part of the world. Santo Domingo,
was built by
Christopher Columbus, and governed by his brother, Fernando. The Spanish influence still exits in the architecture. If you are looking to retire in the Dominican Republic and enjoy the best culture, this is the place to go.
La Romana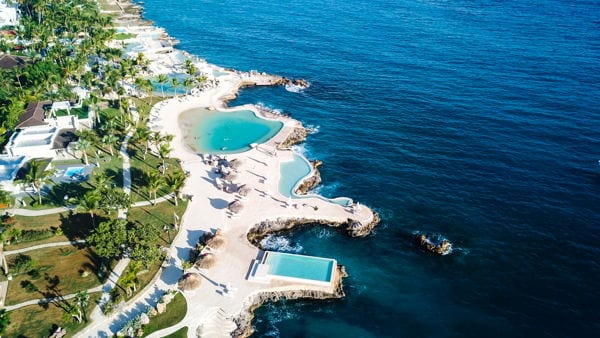 Health Care
There are lots of hospitals in La Romana public and private. The best health care in the Dominican Republic is in Santo Domingo, which is less than two hours away by car. You will have access to 24 hour health care centers living in La Romana.
Real Estate
La Romana is famous for its luxury beachfront property. Prices here are at a premium, but you get what you pay for.
There is a strong tourist presence and your property is likely to have strong rental potential during the high season
.
If you are thinking of a part time retirement here during the high season, you may
be better off renting
.
Other Info
La Romana benefits from an international airport. La Romana is famous for its beaches which include the island, Isla Catalina.
This island
is surrounded by
coral reef. Thanks to this, it is one of the best places in the Dominican Republic for scuba diving
.
Punta Cana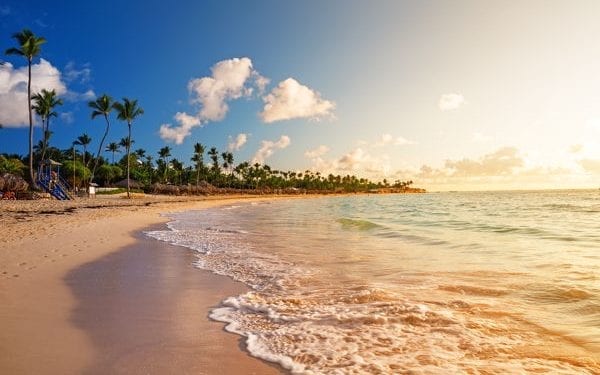 Health Care
The best hospital in Punta Cana is Hospiten. This is a private hospital so you will want to have medical insurance. Hospiten is modern and can take care of most complaints. If they are unable to treat you, they will transport you to Santo Domingo. Medical centers in the area will be able to take care of minor ailments and injuries.
Real Estate
Punta Cana is the most popular tourist destination in the Dominican Republic. Furthermore, tourism continues to expand here. Any property buy here comes with appreciation upside. It also comes with strong rental potential. As a result of the regions popularity, the prices here are higher than elsewhere on the island.
Other Info
Punta Cana has some of the best infrastructure in the Dominican Republic. There are restaurants, shops, bars and malls.
If you are someone who needs the little luxuries then Punta Cana is the best place in the Dominican Republic for you
. The number of tourist take away from the community feel though. People are always coming and going. As a result you will meet lots of new people but may find it harder to make long-term friendships.
We hope you enjoyed this guide on the best places to retire in the Dominican Republic. Please use the comments section below to let us know your feedback, and if you have any questions.
Oliver Lovett