Talk about an inflation-busting opportunity…
For the price of a mid-range car, you could own a village in Europe.
Somewhere that offers peace, solitude, and time to contemplate the important things in life…
While living like a king on even a very modest budget.
I'm talking about an historical hamlet entirely your own.
There are villages in romantic locations around the world desperate for a champion to save them from dereliction.
I'm not talking about ancient ruins on the frozen Siberian tundra.
I mean an historic village in an appealing part of the world with a realistic chance of being reborn again under your watchful eye…
Thereby creating your own escape… for an unbelievably affordable cost.
Let's take a look at just one example of what can be found around the world…
Hamlet of La Busliere in Normandy
Sold in 2022 for 26,000 euros… or US$26,500
Paul Mappley and Yip Ward from England were living in a friend's caravan because they couldn't afford to buy a home in the U.K.
With properties in their area starting at 300,000 pounds (US$365,000), they despaired of ever owning their own apartment, much less a stand-alone house.
Frustrated with their situation they decided to think outside the box and started researching creative options.
They found a nearly derelict abandoned village for sale in Normandy, France, that was going for a pittance.
The entire village was for sale for 1/14th of the price of an average home in their home county of Kent.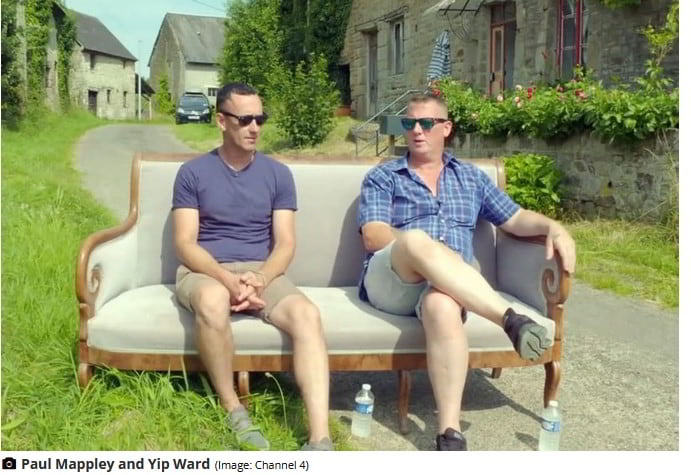 Their village consists of
Six cottages
Two barns
A two-story workshop
Cider press
Communal bakery
A well
Two acres of grassland
When Paul and Yip arrived, the village was in a sorry state.
Just a few months later, they had rehabilitated the first buildings themselves and were living in one them… kings of their own little fiefdom.
They plan to renovate the rest of the cottages and rent them out. In addition, they intend to operate a glamping business from the property.
The couple is delighted with their own private French hamlet and enjoying getting to know their neighbors in the adjacent village.
Quite a retirement lifestyle… for just US$26,500…
But this is just one example of this inflation-beating opportunity.
Con Murphy
Editor, Overseas Property Alert