Mexico came joint first in our list of the Best Countries To Retire Overseas 2020. Here are 8things to do in Mexico.
Xochimilco Canals And Artificial Gardens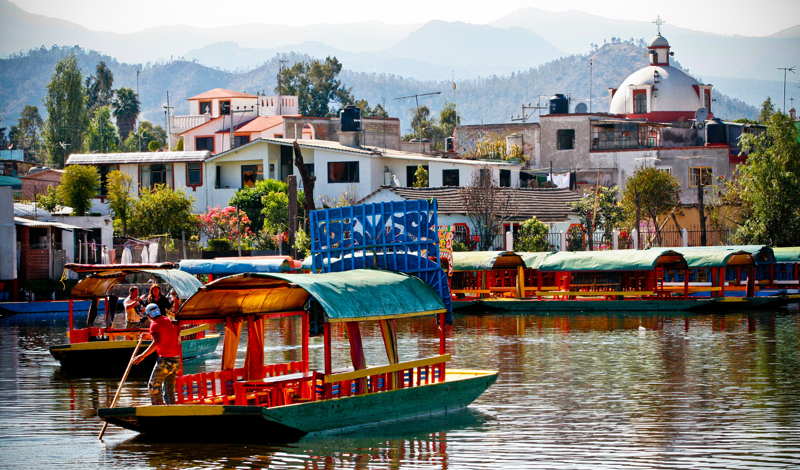 Part of Mexico City, Xochimilco is a network of canals built on what was previously marshland. The area is famous for its artificial islands. Xochimilco was made a UNESCO World Heritage Site in 1987.
Take a trip on one of the brightly-colored trajineras boats and travel down the canal. Don't expect a relaxing trip down the river, enjoying the scenery though. This is Mexico City, and even peaceful activities are busy and noisy. That said, you can ask your gondolier to take you to some of the quieter canals if things get a bit chaotic.
There is usually a fiesta atmosphere with people enjoying cold beers and traditional music. A boat trip usually lasts around 4 hours, which sounds like a lot, but passes very fast. There are plenty of places to buy food and drink so you only need to bring sunscreen and money.
Teotihuacan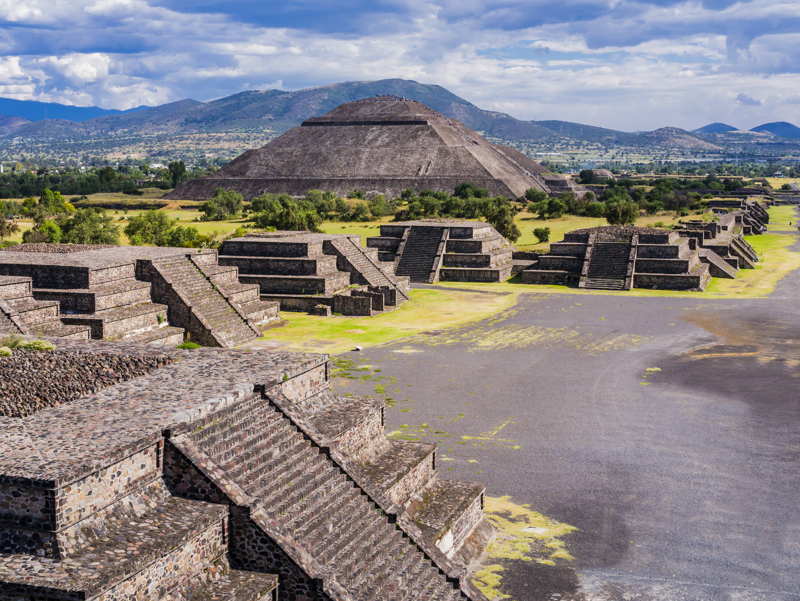 The ancient holy city of Teotihuacan is about an hour and half away from Mexico City. Known as the City Where The Gods Were Created, Teotihuacan was built in the first century AD. Teotihuacan is home to the Temple of Quetzalcoatl and The Temples Of The Sun And Moon. This was one of the first major cities and although strongly associated with the Aztecs, was actually built before the Aztecs arrived. It's likely the site was built either by the Toltec or Totonac people, but nobody is completely sure.
This is a must-see attraction if you are in Mexico City. It is one of the most significant historical sites anywhere in the world and amazingly well-preserved.
There are regular trips from Mexico City. Be sure to get there early as the roads there are narrow and the traffic builds up quickly. The site opens at 9am but you should aim to be there at least an hour before. Wear comfortable shoes and bring a hat and the obligatory sunscreen. It's can get scorchingly hot so dress appropriately.
Surfing In Todos Santos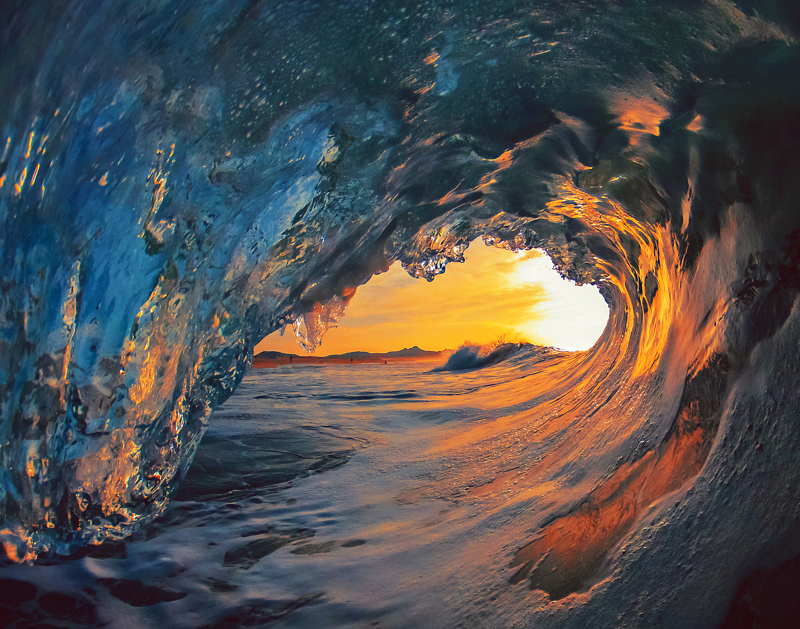 Todos Santos is the surf capital in Mexico home to waves that draw surfers from across the world. Based in Baja California, it's one of the most accessible towns in Mexico from the United States.
Pro surfers come here to experience the legendary breaks which can be dangerous and unforgiving, but there are sheltered beaches perfect for beginners too.
The town itself has a laid back bohemian feel. It was originally popular with artists and backpackers, and there is a thriving cultural scene. Todos Santos isn't the secret destination that it was 30 years ago, but it's still a laid-back and welcoming place to visit.
Eat Street Food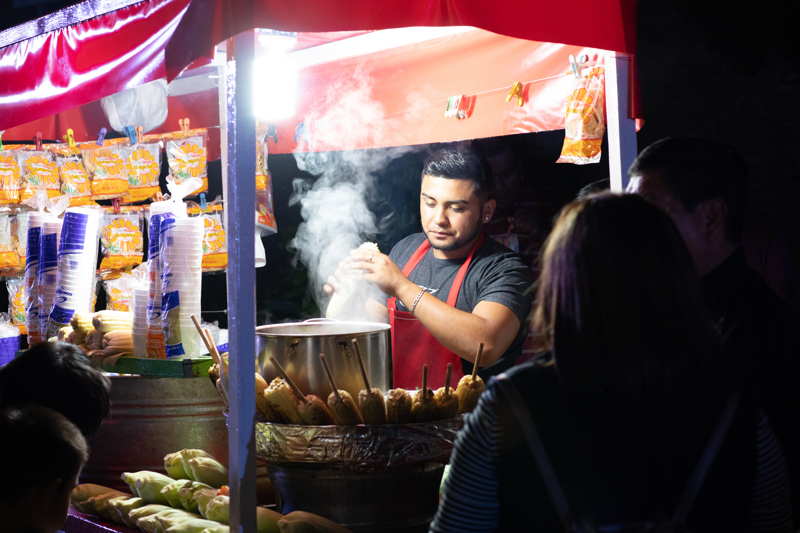 Eating street food in Mexico is a key part of the Mexican experience. You can find colorful food stands throughout the country. The food they serve is cheap and absolutely delicious, you often as good as what you will find in restaurants. The best part is that street food is available at all hours. From breakfast right through until the small hours of the night.
Perhaps it's the surroundings, but familiar dishes like Tacos, Tamales, and Quesadillas just taste better in Mexico. Don't sleep on the soups either, especially if you've had too many tequilas the night before. There are a lots of different corn soups. A street food favorite is Pazole which is made with pork, veg, and chili.
People with a sweet tooth will enjoy the Paletas, an ice cream made with fresh fruit. Raspado is another popular desert, shaved ice with flavored syrup and fresh fruit. Super-sweet and very refreshing.
Visit Tequila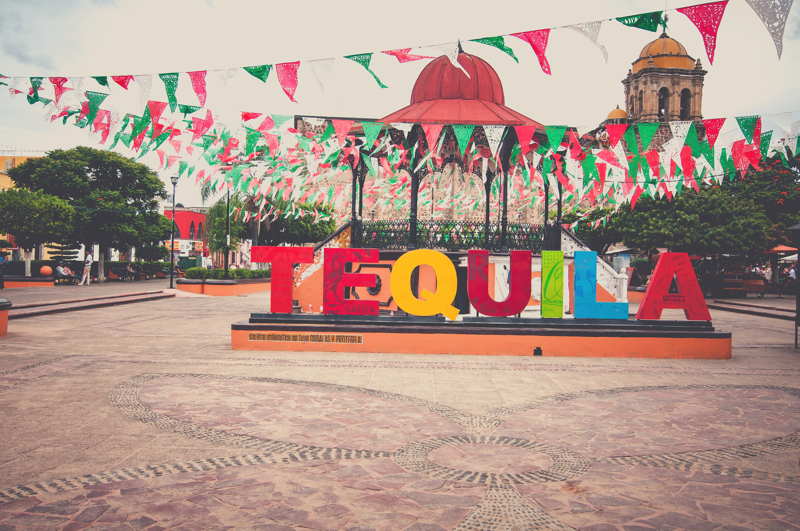 The Mexican tourist board has been promoting the small town of Tequila as Magic Town (Pueblo Mágico). Seeing the success of vineyard and coffee tours in other country, the idea was that people would be interested in seeing how Tequila is produced.
They were correct, and tours have sprung up across the region. A tour is highly recommended. It often works out cheaper than doing things yourself, and you have the advantage of a knowledgeable guide, and everything being arranged for you.
The tours involve a trip through the agave fields, a chance to witness the manufacturing process, and of course a tasting session at the end of the tour.
Things can feel a little rushed if you try to pack everything into one day. Best to book accommodation and spend in town enjoying a few more Tequilas.
Visit The Beach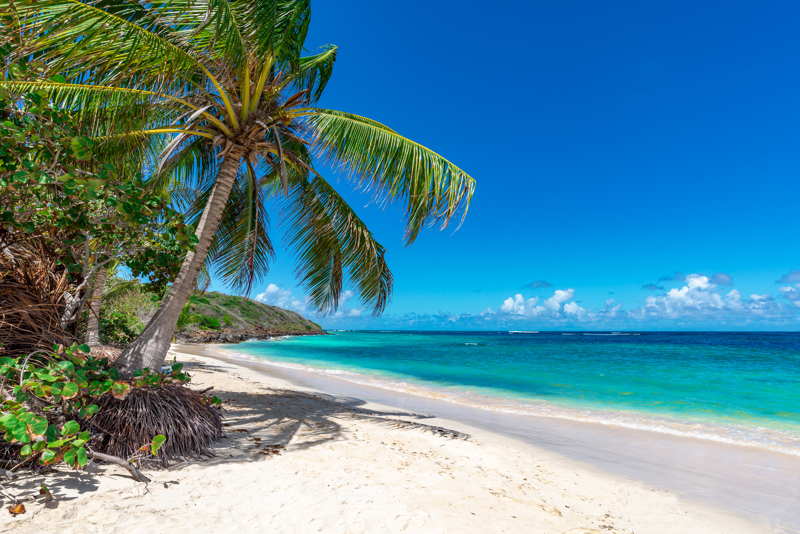 One of the main reason people like to visit Mexico is the beaches. Mexico has miles and miles of beach coastline to enjoy.
Everyone knows about the likes of Tulum, Cancun, and Playa del Carmen. These beaches are well-loved for a reason, and are well-appointed with facilities and things to do. The downside is that these beaches can get crowded during the peak season. The surrounding areas are also more expensive than other parts of Mexico, although still inexpensive compared to similar beaches in the United States.
Places like Jalisco, and Mazatlan have beautiful, uncrowded beaches where you can have all the space you want. If you're thinking of buying beach real estate in Mexico, these areas benefit from much lower prices than the tourist hotspots.
Sierra Norte Mountains Hiking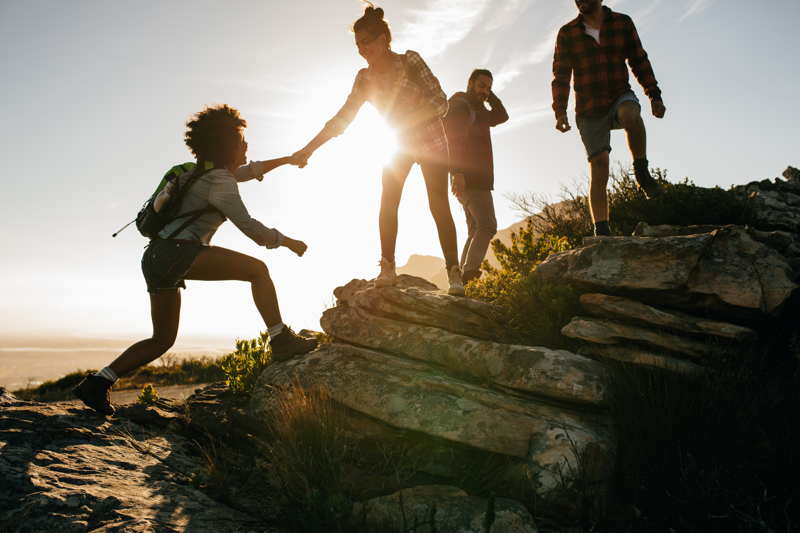 With all the food and drink to enjoy in Mexico, a trip up into the Sierra Norte Mountains for some hiking is a great way to burn of some calories. The hiking is not difficult, and the trails are well marked. The altitude is something to bear in mind though, if you have breathing difficulties you could struggle.
These mountains don't see a lot of tourists, making them a great place to sample the authentic Mexican countryside.
The Sierra Norte Mountains are a biodiverse paradise with a wide array of birds, butterflies, plants and trees. There are pumas and bobcats, although they tend to avoid people so you would need to be very lucky to see them. You have a better chance of seeing deer or armadillo.
This is the perfect place to get away from the hustle and bustle that you can find in the cities.
Take A Cooking Class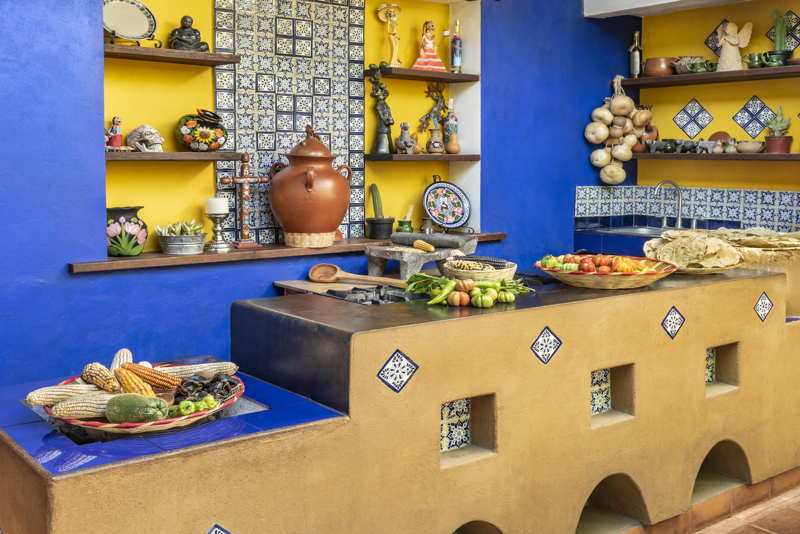 One of the keys to living well for less overseas, is to buy fresh local produce. Not only is this cheaper than imported foods, it's packed with flavor, vitamins and nutrients. Learning how to cook traditional Mexican food will enable you to make the most of your budget, and impress anyone who comes over for dinner.
Mexico City is the best place for cooking classes, there are plenty of pro chefs who offer lessons. However you can find classes in most places.
Oliver Lovett