In this article, we take a look at some of the best places to buy real estate in Mexico. Some of the best real estate locations in the world are in Mexico. It offers much of what makes other countries in the region great. But it also boasts a few unique selling points. First is the close proximity to the United States. In many cases, you can simply drive there. Another benefit is how easy this makes it to stay in touch with friends and relatives. It also makes Mexico a great destination for a part-time retirement.
Mexico is a well-established tourist destination. Moreover, there are lots of areas where real estate investment can yield a healthy rental return. Furthermore, the area is great for snowbirds or people looking to expand their portfolio.
Read more:Buying Property In Mexico: A Step-By-Step Guide For Expats
1. Bahia de Navidad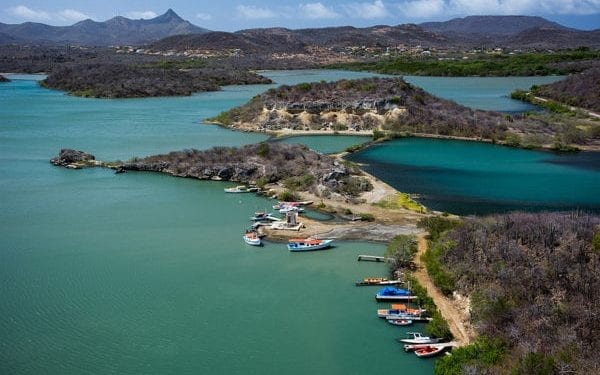 Affordable & Safe Option To Buy Real Estate in Mexico
Bahia de Navidad is one of the best and safest places to buy real estate in this country. There are two main reasons for property price values slowing down. The first is the global recession. The second is narco-violence in the news. Even the safest places in Mexico have been impacted. In Barra de Navidad and Melaque, prices have dropped by about 10% on the beach and 15% to 20% inland. This presents an unusual opportunity to save money on a purchase.
Rental and Real Estate Potential
The town gets its fair share of tourists. But you should pay attention to the America/Canada based retirees who choose to live here. Others visit it ritually for their vacations each year. There is a strong rental market here and it's growing each year. Don't worry about language barriers isolating you. The locals are friendly, but you should make an effort to learn Spanish.
Beachfront houses and places near the coastline have the most potential. As a result, these are the key regions sought out by new retirees, and tourists.
The Local Economy
The local economy of the Bahía is based on tourism, agriculture, fishing, and ranching. Melaque and Barra de Navidad depend heavily on tourism. The tourist season is well-defined. The peak season is November through March. During this period, the towns are full of snowbirds from North America. There are also a few Europeans.
The Expat Community
The full-year expats that I met tend to have smaller groups of close friends. In other expat hotspots, the social group is usually bigger. This makes sense considering that the total expat community is spread across two very different towns. Also, there is a massive flow of seasonal foreigners in-and-out of the area. You could easily opine that most of the seasonal visitors are not expats. They are mid-term tourists that spend their winters baking in the sun, dining, and drinking. However, they don't attempt to integrate into the town life or learn much Spanish as the full-time expats do.
Bargain Houses
Most properties for sale in the Bahía de Navidad area are listed with agents; the shadow, word-of-mouth market is small. However, bargain houses appear from time-to-time, but these are quickly sold to other Mexicans by word-of-mouth. As a result, they never appear on the general market. It is possible to find and purchase these bargains if you are willing to invest the time to cultivate Mexican acquaintances. This will let you hook into the word-of-mouth network, and then do the footwork to track down these bargains.
To get started, you need to speak at least basic Spanish and be super friendly. Also, be fearless in approaching shopkeepers and strangers in the street. Ask them if they know of someone who is thinking about selling a house. Always attempt to get the direct contact information of the owners, avoiding any middlemen. To get the lowest initial price, ask a Mexican friend to first contact the owner and request the price, and then make your visit to see the house.
2. Durango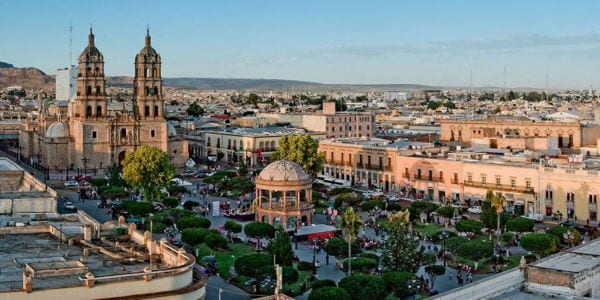 The true feel and spirit of Mexico are alive and well in the state of Durango. Surrounded and ruled by forests, deserts, and mountains it is undoubtedly one of the best places to buy real estate in Mexico.
Real Estate Potential
Known to be one of the spots with the best real estate prices in Mexico, be ready to be start payments as low as US$419/m² for luxury homes. The city is possibly the most famous in all of Mexico. More than 140 Hollywood movies were shot there. There is a fairly high language barrier for foreigners and expats because people don't speak English in Durango.
A House for US$19,000?
Properties in Durango are an amazing bargain, especially considering the lifestyle here. In fact—in case you're a hard-core cheapskate—I found a brand new, two-bedroom house for less than 387,000 pesos (US$19,000). Granted, it was only 45 square meters (484 square feet)… but it costs less than a used car.
Apartments start at less than 330,000 pesos (US$16,000) for a one-bedroom unit and go up from there. The most expensive apartment listing I found (after checking again this morning) was 1.39 million pesos (US$67,000), for a modern, two-bedroom, two-bath unit of 163 square meters (1,750 square feet).
Is It Easy to Sell Your House?
Because of the small community of expats in this region, there is lower liquidity and it will take longer to rent/sell your Mexico City real estate. That said, properties in the historic center will move faster than those elsewhere.
Check out more information about Durango, México in our Overseas Property Alert Website
3. Guanajuato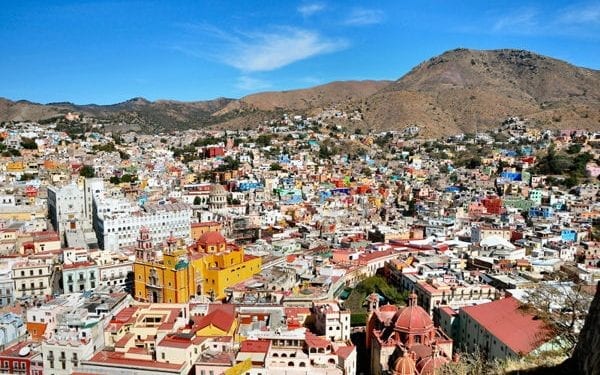 The affordable prices in Guanajuato make this town one of the best places to buy real estate in Mexico. The historic town center of Guanajuato is static, there are few buildable spaces, and these are often occupied by the ruins of 200-300-year-old houses. Consequently, all new growth is on the town edges, and these are typically areas without much charm. Due to Guanajuato's topography, finding a suitable residence to purchase in the historic center can be a challenge. The historic center has grown organically up the canyon walls on twisted alleyways, and every house is different.
Rental Market
I believe that you should rent first for several months before you start a serious house search. Guanajuato has a good choice of short term vacation rentals to get you started (see sidebar: Guanajuato Hotels and Vacation Rentals). It's easy to get rather giddy at the beauty and romance of Guanajuato; make sure you really do like the climate and the town before purchasing a home. Your rental period should include both the rainy season (mid-May through mid-October) and the dry season.
An Unusual Opportunity
It seems like right now may be a good time to make a property purchase in Guanajuato. The narco-violence news in other parts of Mexico has impacted prices across the country. Even the safest Mexican are feeling the impact. My wife and I have just purchased another house in the historic center and we expect an explosion in appreciation as the narco problem is resolved.
Things To Beware Of Before Buying Property
Expats are in a huge number at Guanajuato! So much so that the real estate prices are hiked to an extreme that Mexican locals can never get a hold of an affordable property. The language barrier shouldn't be an issue for you. The bank, public notary and management services are all well versed in English.

4. Puerto Vallarta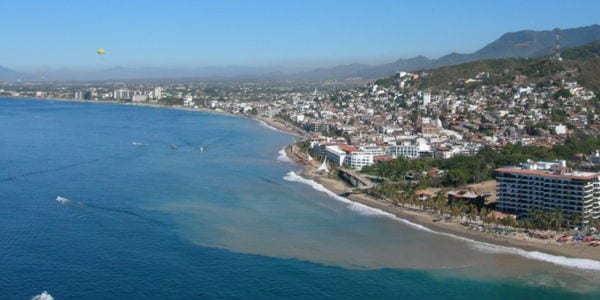 We´ve classified Puerto Vallarta as one of the best places to buy real estate in Mexico. This zone features several beautiful coves with nice beaches and high-end villas and condos built on the hillside with some of the grandest views of the bay. The exclusive Conchas Chinas and Amapas neighborhoods are in this zone.
Puerto Vallarta proper is three regions, Centro, Old Town, and the Zona Romantica. This is the original town and almost all the tourist activity is in the area. It's also the most popular zone for expats to buy-in.
Rental Market
Puerto Vallarta is an expat-friendly rental market as well. Properties are usually equipped to North American standards. Rental rates are very reasonable compared to resort areas in the United States or Canada. The majority of rentals in the Vallarta area are vacation rentals. Furthermore, rates are available for nightly, weekly, and monthly rentals. The high season is November to April, with Dec. 20 to Jan. 3 being higher still at holiday rates.
Some rentals offer a flat monthly rate for a one year lease. Others offer six-month rates for either the high or low season.
A two-bedroom, two-bath condo in a desirable area, rents for US$750 to US$1,500 a month on a one year lease, depending upon size and amenities, and usually includes the water, possibly the gas, and maybe even internet.
Mexican Tradition – Tianguis
Another Mexican tradition is the tianguis (tee-AHN-gees). Also known as an open market place. This is similar in concept to the now popular farmer's markets up north. But in Mexico, you will be amazed at the variety of things you can find at one. In the Vallarta area, you will find a tianguis in one of the zones, almost every day of the week.
Transactional Costs
For many years when the exchange rate was around 10 Mexican pesos to the U.S. dollar, the average closing costs were about 6% of the sale price. Because most of the permits and fees are charged in pesos, today, at 19.4 pesos to the dollar, the average closing costs are only 2.5% to 3.5% of the U.S. dollar value of the real estate. Customarily, the seller pays the sales commission and the capital gains tax. But the buyer is responsible for the rest, which includes:
Acquisition tax – 1%
Foreign affairs permit – MXN 16,900
Preventive Notice – MXN 300 to MXN 800
Fideicomiso set-up fee and first-year maintenance fee – MXN 18,560
Notario fee – 0 .75%
Local Transfer Fees- MXN 3,360
Public Registry Fee – MXN 4,000
Property tax certificate – MXN 300
Certificate of Freedom of Liens – MXN 600 to MXN 800
Appraisal – 0.35%
Some of these fees will vary with the value of the property purchased.
5. Tulum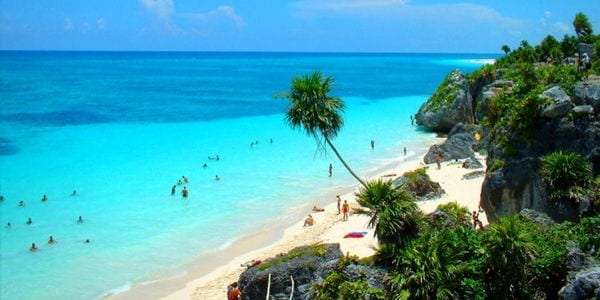 Tulum is one of the best places to buy real estate in Mexico for those who love the high life. As a result, Tulum is not one of the low-cost standouts of expat living. There are hordes of foreign visitors and a scarcity of decent housing. This has caused the price of real estate to rocket. Because of this, commercial property, mainly along the highway through town, is scarce and costly. Consequently, prices in restaurants and shops in town are not much less than in the States. Depending on where you're from, you may find the cost of living in Tulum to be roughly the same.
Great Expat Community
Tulum's expat community is small. There is no reliable count, but several knowledgeable folks estimate around 2,000 expats. These are about 400 Americans and 1,600 of other nationalities, divided roughly into three groups:
Retired, semi-retired, and second-home expats. Most of these folks own their houses, probably one-third in the town center and rest in the surrounding neighborhoods. Some of these folks have side businesses, but most live from their back-home investments and pensions.
As many as 50% of expats stay just two to six months per year, usually the winter months when the weather is perfect.
Long-term visitors that stay here for a few weeks to a year. They usually take vacation rentals or apartments.
The Property Market
Tulum has a confusing property market. Surrounding Tulum on all sides are vast areas of undeveloped property. Many of these areas are off-limits to the retiree or small investor. They may be ejidos (collectively-owned land grants), environmentally restricted, have title problems, or are already owned by land speculators. As well as land and homes long-owned by indigenous families. The prime areas along the beach road are already developed or environmentally restricted. There is an archaeological park on one side, and a World Heritage Site, a biosphere reserve, on the other. The town center is a combination of older housing and valuable vacant lots.
Investment Opportunity With Live and Invest Overseas
Tulum is one of the most popular beach destinations in Mexico. This is your chance to own a piece of prime real estate in this fast-growing town.
This popularity should be of interest to real estate investors. A property purchase in Tulum comes with rental potential. As a fast-growing area, there is also a good chance you will see some appreciation on your property price. Click here to learn more about an investment opportunity in Tulum.
Opportunities On The West-South Edge
All new construction is on the town edges, and these are typically in modern designs. There are available lots on the south-east side barrio called La Veleta, where expats and Mexicans are building homes and vacation rentals. We stayed at a vacation rental in this barrio where everything was new and to North American standards. However, utility services are still scarce in this area, from water to sewers to electricity. My opinion is that the best investment is for vacation rental apartments in this neighborhood. Rents for vacation rental apartments in this area get US$150 to US$200 per night.
6. San Miguel de Allende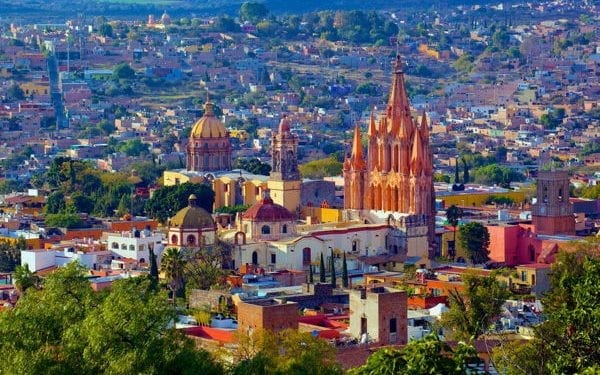 Historic town = High Liquidity
The historic town center of San Miguel is static. There are very few buildable spaces, and these are often occupied by the ruins of 200- to 300-year-old houses. All new growth is on the town edges, and these are typically modern areas without historic charm. Due to San Miguel's popularity, finding a suitable property to buy in the historic center can be a challenge. Prices are high, and every house is different. Consequently, you'll have to visit every candidate property in acceptable neighborhoods. This will allow you to determine if the price, location, and the house are suitable.
Cash is King, Financing is Unlikely
Real estate purchases by foreigners are always cash deals. There are very few exceptions. Loans are available to foreigners, but qualifying is difficult and the interest rates are unreasonable by North American standards (around 11% to 17%). Seller financing is possible but infrequent.
A Timely Opportunity
Right now may be a good time to make a real estate buy in San Miguel. Rising demand from Mexicans and foreigners has stabilized prices. Barring another ugly economic recession in the United States, the bottom is in. Prices should rise, especially in the under US$500,000 segment. Joanie Barcal, of Allende Properties, sees a few trends in real estate purchasers. She is seeing younger U.S. families, upscale Mexicans, baby boomers, and more Canadians buying. She is also noticing properties bought for buy-and-hold purposes.
Things To Beware Of Before Buying Property
Thanks to the frequent tourists and expats the place holds no language barriers. Power outages are also not an issue in this area. This is due to the mild and pleasant weather. Utility bills are inexpensive. The expat community in San Miguel de Allende are afraid of the reputation of the place. Because of this, your renters will need some assurance.
More Information
For more information on the best places to buy real estate in Mexico check out our Live and Invest Overseas Bookstore for exclusive content!
Oliver Lovett