This list will be unsurprisingly similar to our article about the best destinations for Canadians to retire to. We're keeping the same things in mind. First, a snowbird destination is a place where someone wants to migrate to get away from cold weather and enjoy the warmth, ideally leaving before the first snow and returning as it begins to thaw.
The second thing we're looking at is the cost of living; this needs to be an easily affordable place for several months of the year. For ease of travel, most of the destinations on this list are in America, as when planning your snowbird escape nest, it is essential to keep in mind your travel expenses. So, without further ado, here are 10 of the best snowbird destinations for 2022.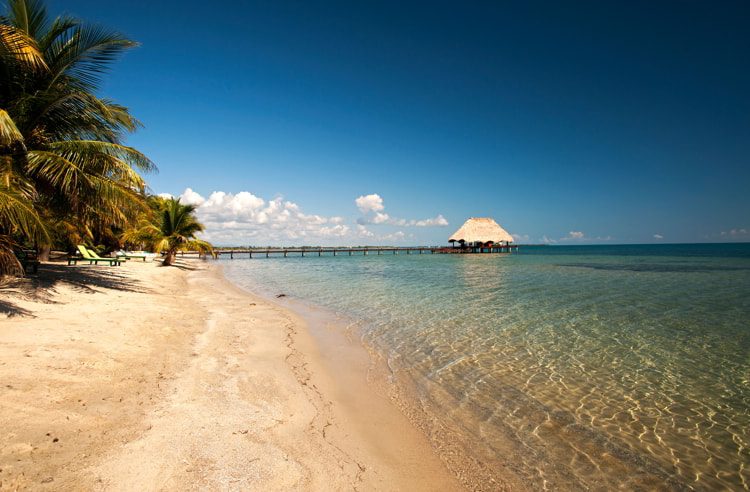 Belize is an affordable piece of quintessential Caribbean that provides a tremendous sense of personal freedom. Here, many people invest in self-sufficient and self-sustainable lifestyles.
This country is famous for its white-sand beaches and clear, unpolluted waters. There is lots to do in Belize, whether it is spending time on the beaches, visiting ancient Mayan ruins, diving in the second largest coral reef in the world, or exploring the rain forests.
Belize is an English-speaking country that is welcoming and friendly to outsiders. The weather happens to be perfect between December and April, making this an ideal spot for snowbirds. It's not as well-known as other destinations, making it easy to enjoy the beaches without battling through hordes of sun-hungry beachgoers. This country has a lot to offer… check out some exciting and fun things to do in Belize.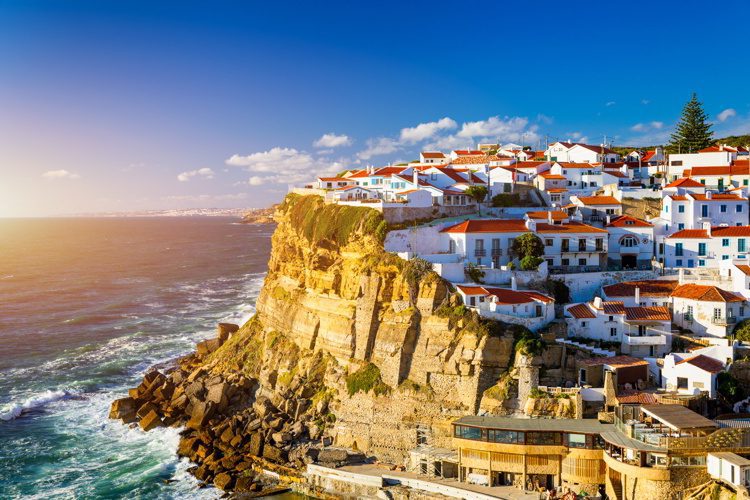 Portugal is another country that is a fairly new blip on the expat radar. This small nation is home to breathtaking scenery, varying beautiful landscapes, architectural wonders, and picturesque beaches.
Despite its small size, Portugal has a lot to offer visitors. In fact, we rank it as the best place to live overseas, as well as one of the safest overseas destinations.
Portugal is affordable, laid-back, and rich in culture, with over 1,794 km of coastline and 300 days a year of sunny skies. The Portuguese are welcoming to expats, and many can speak English. No matter what you're into, there are activities to suit any lifestyle.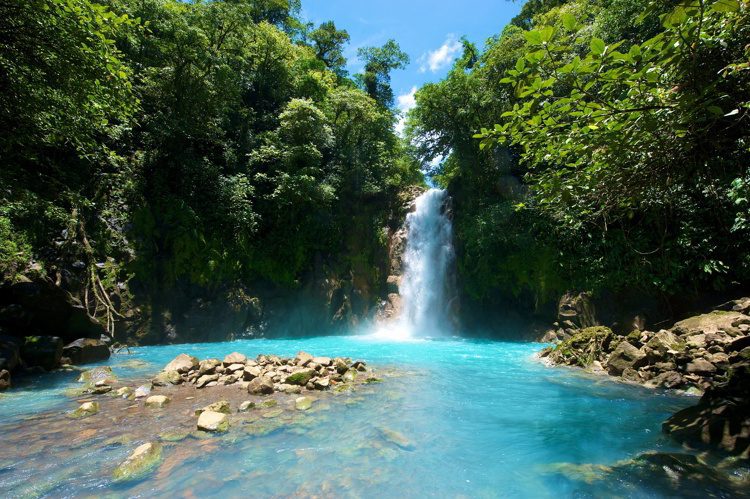 Rainforests, stunning beaches, great food, and affordable prices… Costa Rica has it all.
While the cost of living isn't as low as it used to be, Costa Rica is still very affordable. Costa Rica boasts one of the best climates in the world, having both tropical and subtropical climates. While it doesn't have the most developed infrastructure, it is a beautiful country where you can discover stunning scenery and wildlife at every turn. Costa Ricans are warm, welcoming, and used to tourists so they have developed a strong sense of service and hospitality.
Costa Rica is a laid-back getaway perfect for a snowbird to set up their winter nest.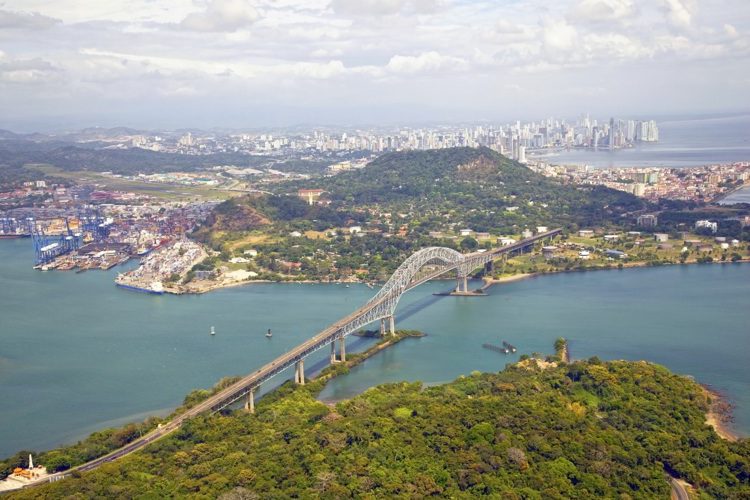 Panama, which has been dubbed "the Hub of the Americas," can arguably be called the best offshore haven in the world. This country is blessed with beautiful rainforests, stunning beaches, soaring mountains, charming islands, and colonial towns.
Although Panama City can be a little more expensive, outside the capital, Panama is still a very affordable place to live. It has top-notch healthcare facilities, a friendly population, and a laid-back, easygoing atmosphere. While it is not for everybody, you may love living in Panama. There is adventure everywhere, whether that is visiting Boquete or exploring Bocas del Toro, or checking out the other interesting places that Panama has to offer.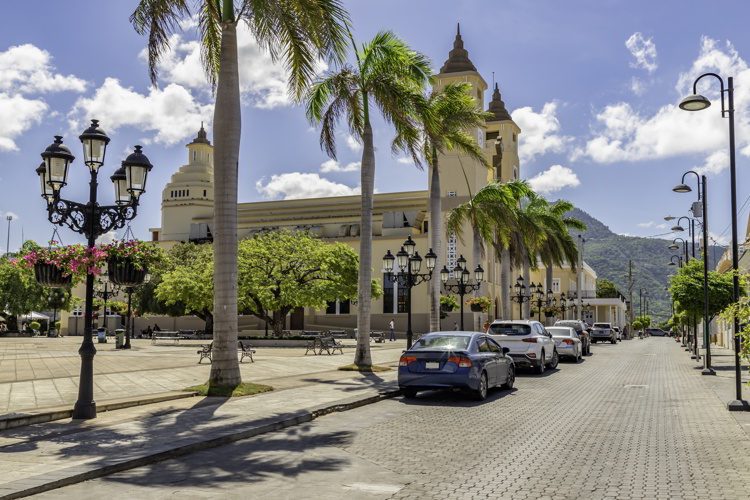 This is life in the Caribbean at the price it was meant to be lived at. The Dominican Republic is a beautiful white-sand haven surrounded by warm turquoise waters that enjoys year-round sunshine. This island is affordable and boasts a diverse landscape, including beaches, jungle, and mountain hideaways.
The Dominican Republic is one of the cheapest places you can live in the Caribbean; you can live here comfortably on a budget of around US$1,200. The people here are friendly and welcoming, and it is one of the easiest places in the world to establish residency. You'll always find adventure and excitement, whether it's in a mountain retreat or one of the charming beach towns.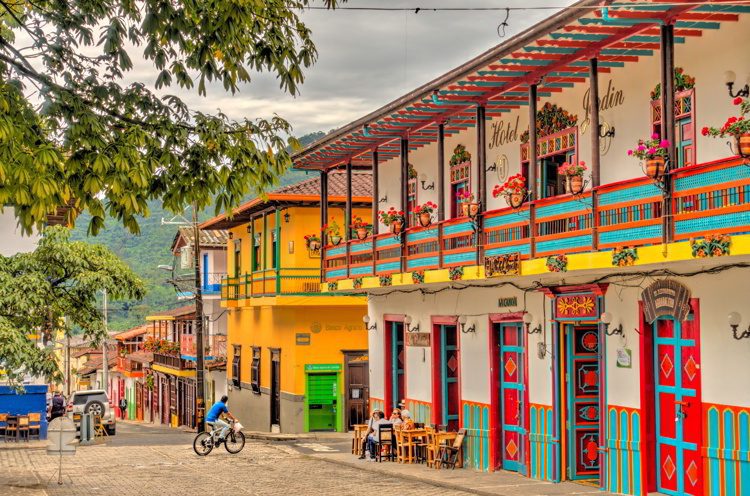 Over the past couple of decades, Colombia has emerged as one of the world's top overseas havens. It is home to some of the best healthcare in Latin America, yet is still a place where you can live a premium lifestyle at a low cost.
Colombians are friendly and welcoming to foreigners. Colombia is an excellent haven for investors, retirees, and second-home buyers to bypass the typical snowbird escapes like Florida or Arizona in exchange for adventure, romance, and a high-class lifestyle for an affordable price. On top of all that, Colombia has stunning white-sand beaches that lead to crystal clear blue waters, great weather, colonial cities, a vibrant culture, and loads of activities to keep visitors busy.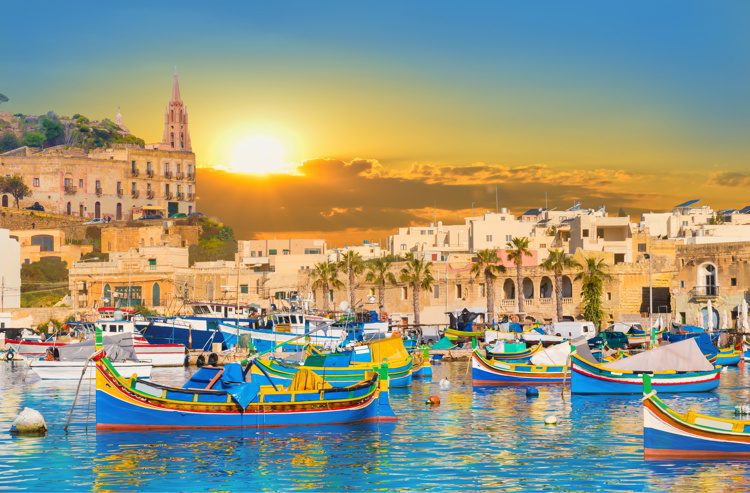 Don't let the size of this tiny Mediterranean island fool you, Malta is a true gem that has a lot to offer.
Malta has a rugged coastline with stunning cliffs, beaches, quaint fishing harbors, coves, and ancient forts to explore. Wine production is popular here, and grape-laden vines hang all over the island. Malta has a typically Mediterranean climate with hot summers and mild winters. The average yearly temperature is 73˚F during the day and 61˚F at night.
The Maltese people are friendly and welcoming to foreigners. The laid-back vibe of this island makes it an excellent destination for retirees, and people who love the sun and outdoors. On top of that, Malta offers top-notch healthcare, the island is very safe, the quality of life is high, and the cost of living is low.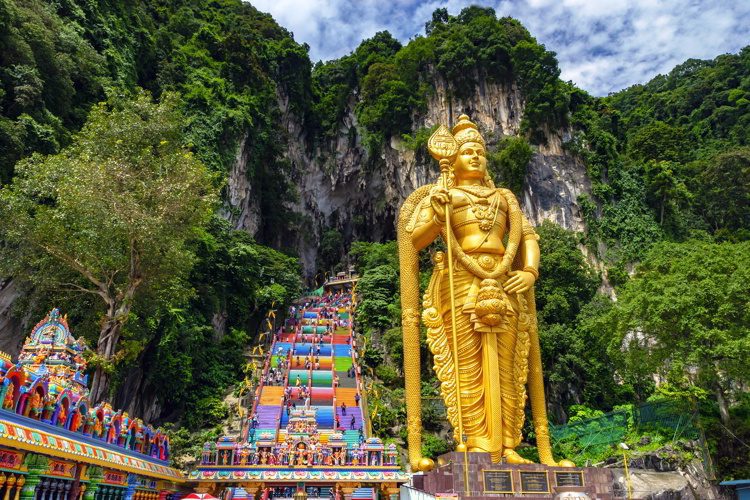 Malaysia is an excellent place to spend your winters if you are interested in learning a lot about different cultures without spending the whole winter bouncing around from one place to another. Malaysia is a cultural hub in Asia, and its diverse population is made up of Malay, Chinese, and Indian ethnicities, forming one very unique culture which you can only experience in Malaysia.
This country is exotic, with stunning beaches and a low cost of living, yet it is safe, and has excellent healthcare… to the point where the country is now a medical tourism hot spot.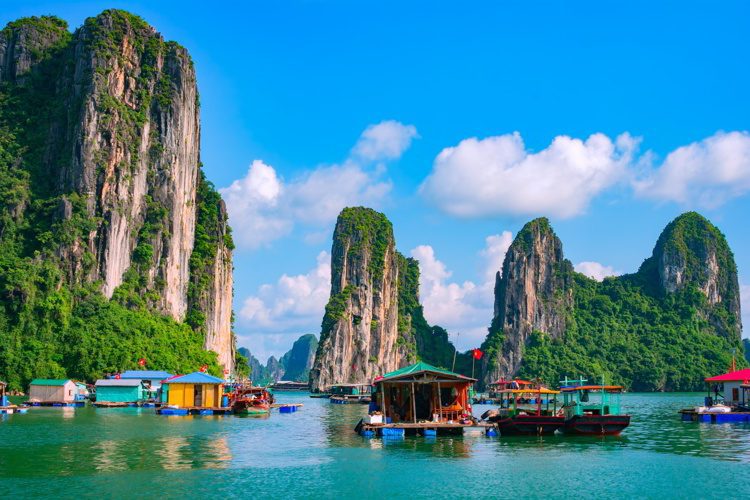 Adobe Stock/12ee12Vietnam is a peaceful country that could arguably be called the cheapest place to live on Earth, depending on your lifestyle. It is a very tourist- and expat-friendly country, and the government makes an effort to treat foreigners well to attract more visitors. Vietnam is a land of breathtaking, world-class beaches, beautiful mountain retreats, and vibrant towns.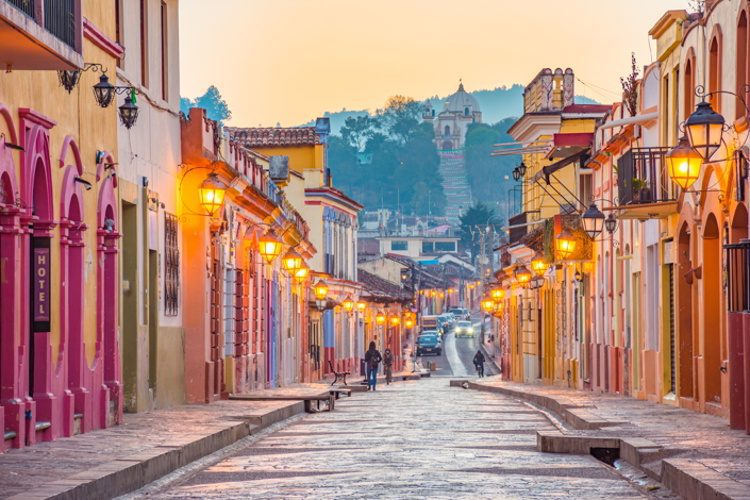 Mexico is easily the most accessible country from the United States and Canada, and one of the most popular expat destinations in the Americas.
Mexico is a vast country with endless lifestyle options. There is so much to do here you'll never get bored. This huge, extraordinarily diverse country has some of the world's best beaches and many great beach towns. Mexico has mountains, rainforests, two long coastlines, colonial cities, Mayan ruins, jungles, rivers, and lakes. It is a place where a beachfront lifestyle is affordable. You can enjoy all the adventure of overseas life, while at the same time with its proximity to the States and influence of North American culture, enjoy all the comforts of home.
The proximity to the United States, the low cost of living, and the sheer variety of lifestyle options make Mexico an easy option for expats seeking a winter-proof haven.