We rank Mexico as joint-1st in our list of the best places to live and retire overseas.
Mexico has some of the best beaches in the world. This is one of the big reasons we ranked Mexico joint-1st on our list of the best places to live and retire overseas.
Combined with the warm weather and low cost of living, the chance to enjoy the beach live all year is a major selling point for Mexico. Here are 7 of the best beach towns in Mexico.
Mazatlan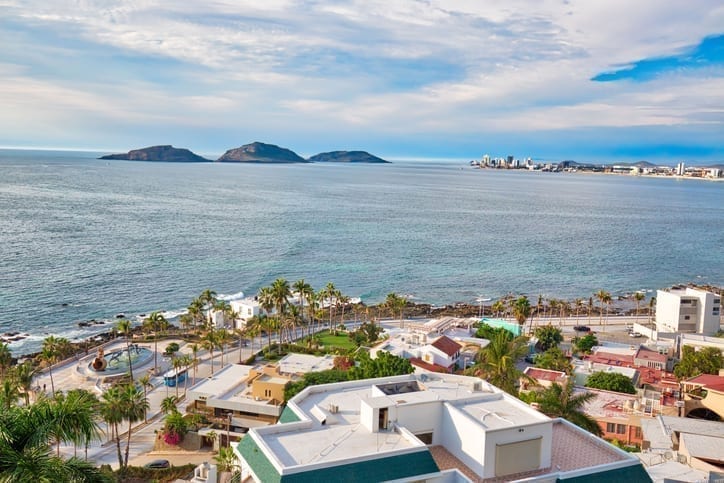 Mazatlan is one of our favorite beach towns in Mexico. The city boasts more than 10 miles of beach town that takes in the town center and outlying regions. Mazatlan is one of Mexico's best preserved colonial towns. The combination of colonial living architecture and pristine beaches is an enticing one, but Mazatlan has somehow stayed off the expat radar.
That could be about to change though. The government has been investing money in rejuvenating the downtown area and improving infrastructure. Both of these have been done with one eye on the expat and tourist market. Cost of living is low and real estate prices could rise sharply if the expected tourist and expat influx materializes.
Tulum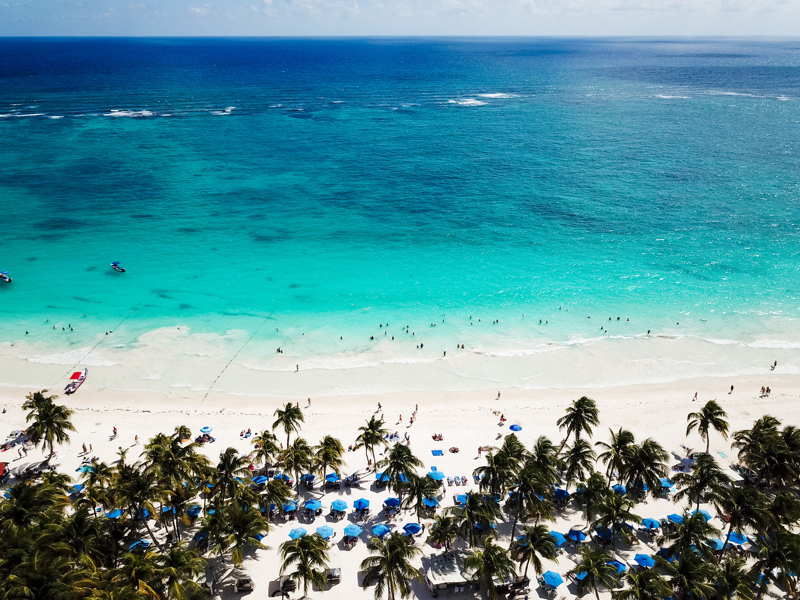 Thanks to the Mayan ruins, Tulum is one of the most iconic beach towns in Mexico. This is now a high-end beach town, thanks to the Caribbean beaches and great climate. You can find value elsewhere in the Yucatán region Tulum is now fairly price. You're paying for a lifestyle though, lots of fine restaurants, bars, cafés and boutique spas and shops.
If you're considering running a business in Mexico then Tulum is a good choice. The region sees a lot of tourists as well as having a high number of expats. You can tailor your business to appeal to the local or tourist market, or both. For example English lessons for the local community or something like a yoga class which appeals to everyone.
Cabo San Lucas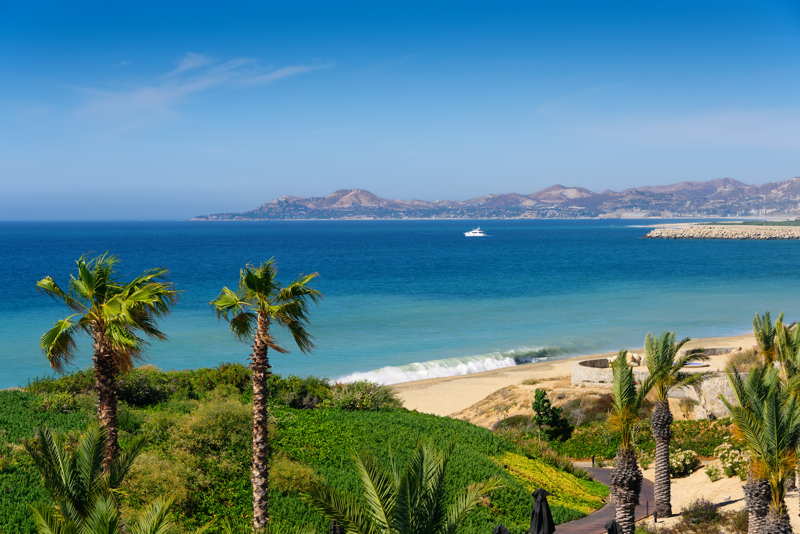 Cabo San Lucas a small town found on the southern coast of Baja California. This area of Mexico is safe and accessible to U.S. citizens. As a result, you can find plenty of expats here Texas and California. The low cost of living makes it especially appealing to retirees. They can enjoy a high standard of living here on their pension or social security check. There is no need to ship good either, just a pack up a truck and take a drive down the highway.
Cabo San Lucas has quality infrastructure and a strong expat community. English is widely spoken here making it a perfect first step for anyone thinking of launching a new life overseas.
Cabo has miles of beach coastline. Close to the town you can find plenty of amenities although it can get crowded. If you prefer somewhere quieter then you don't need to drive far to it. There are plenty of beaches that are safe for swimming and also some top surf beaches too.
Puerto Vallarta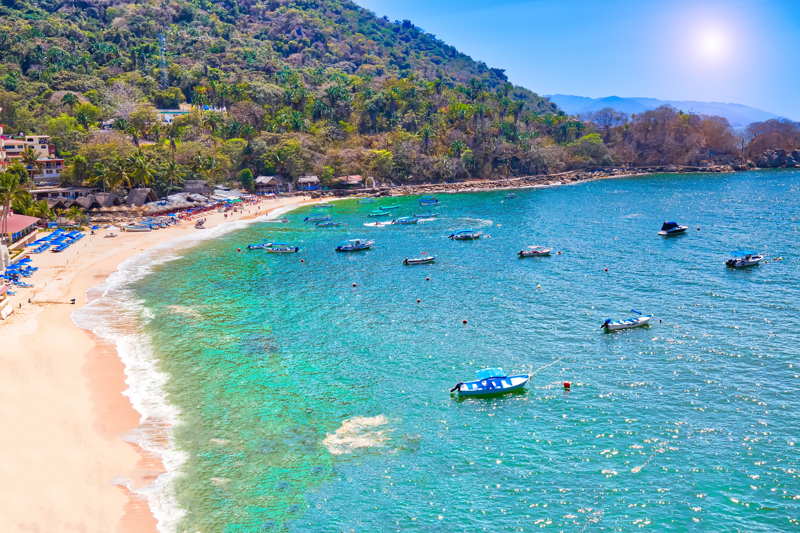 Puerto Vallarta
is a town on Mexico's Pacific coast about halfway down the country. While it can be classified as a tourist town, it's still possible to live like a local should you prefer.
Puerto Vallarta is a tourist town which has advantages and disadvantages. The advantages are that there are lots of amenities catered towards expats and tourists. There's an international airport, with regular flights to the United States. Food and drinks options are plentiful with everything from high-end options to street food. Tourists bring a lot of money into the town and police take care that visitors are not the victim of petty crime.
The disadvantages are higher prices. While it's still cheaper than a similar beach town in the U.S., you can find more affordable living elsewhere in Mexico. There is also the issue of crowds, especially during the peak season. Although, if this bothers you, there is the option of leaving town for a couple of months and renting out your property.
Playa Del Carmen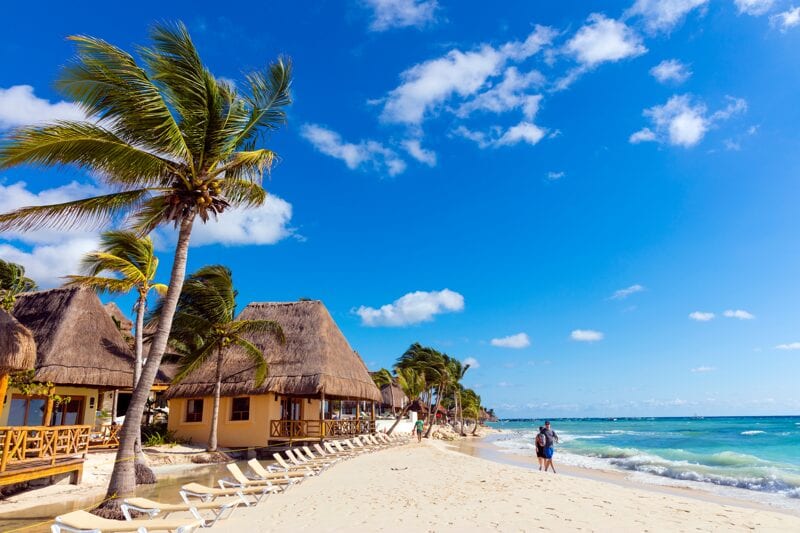 Playa Del Carmen a busy beach town on Mexico's Caribbean coast. The Yucatan peninsula has exploded in popularity over recent years and Playa Del Carmen has been at the heart of it.
If you are looking to buy an investment property in Mexico then Playa Del Carmen is a pretty safe bet. The international airport brings tourist here from across the Americas, throughout the year.
Playa Del Carmen has changed a lot over the past 20 years. This is no longer a place where you can experience authentic Mexico. Everyone speaks English, and most of the industries are focused on tourists. However the food is especially good and there are lots of places to enjoy a beer or cocktail.
If you're looking for a hassle-free option in Mexico to spend a few months each year Playa Del Carmen fits the bill. You can think of it as the United States with better weather. For long-term living, you might find the crowds become too much.
La Paz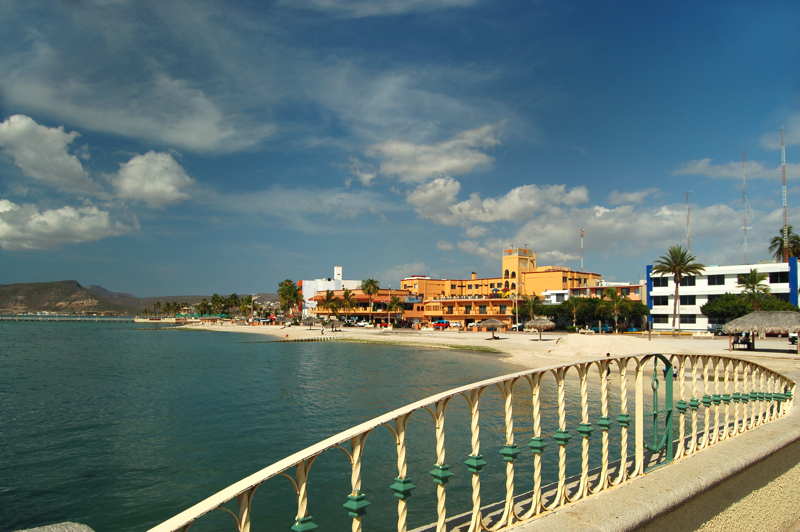 Another town in Baja, California, La Paz is situated on the Gulf of California. La Paz is the capital of Baja, California and comparable to Los Cabos in terms of amenities. There is an active expat community who can help you settle. La Paz has kept it's small town feel. There are few high rise buildings, and life here still moves at an agreeably slow pace.
La Paz is best known for its long promenade section. Known as El Malecón, this is a fully pedestrianized area. During the day it provides access to the beach. When the sun goes down, locals like to come here to walk or ride their bikes and enjoy the cooler temperatures.
La Paz is a good option for people who enjoy outdoor pursuits. There are lots of hiking and bike trails to enjoy. The waters are calm and the reliable sea breeze makes La Paz ideal for sailing.
Xcalak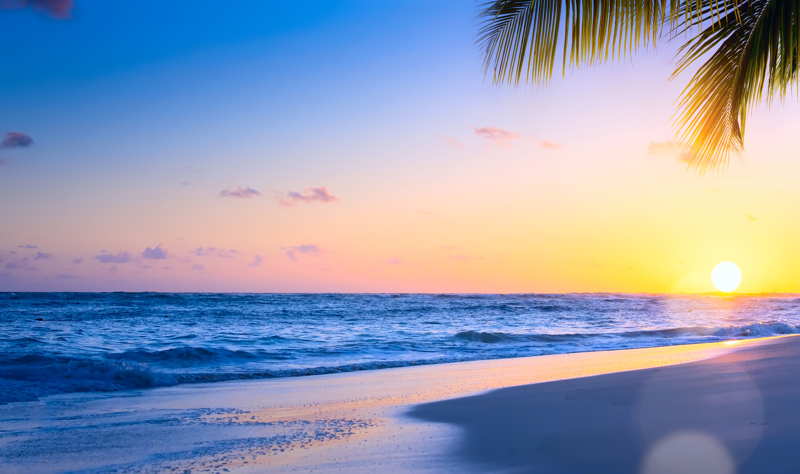 It's becoming difficult to find off-the-radar-places in Mexico. Tourists and expats have cast their net far and wide. They've made it to Xcalak too, but the town still has a undiscovered feel to it. Around 5 hours south of Cancun, Xcalak is in the far south of Mexico. Cancun is the nearest international airport, so getting here requires perseverance.
Xcalak is eco-friendly and without the pollution you can find in some parts of Mexico. The town gets its electricity solely from renewable sources, which can mean times when there is no electricity.
This won't sound like everyone's idea of a good time, but for somewhere to get away from it all it's unrivalled. The region is a popular SCUBA diving zone, thanks to the numerous shipwrecks which date back to the days when this area was a pirate stronghold.
Oliver Lovett