Panama has been called a halfway house for American expats… but I disagree.
Mexico is a far easier transition for gringos headed south of the border.
For those who aren't ready to launch themselves into a truly foreign culture, who want some familiar comforts, reliable services, and to be able to get by in English… Mexico is the ticket.
It's estimated that more than 1 million Americans and 500,000 Canadians live in Mexico, part- or full-time… and with good reason.
The highly Americanized culture is only one of the attractions. Mexico's proximity to the United States and Canada is another big plus for the many retirees living there who want to make trips back home to see grandkids every now and then. Plus, the excellent infrastructure makes living easy, residency is straightforward, the county's got many great lifestyle and climate choices, and property is affordable, as is the cost of living.
I lived full-time in Panama seven years, and I have been traveling throughout Latin America since I was toddling. It's been a long time since I'd spent time in Mexico, though, and, until my most recent visit, I had forgotten just how well appointed it is.
The roads are wide, well paved and maintained, properly painted, lit, and signed. What's more, drivers are polite and respectful. If you haven't spent a lot of time driving in Latin America, these things may not seem notable, but in many countries outside North America and Europe roads can be dangerously poorly maintained and drivers can have little understanding and less interest in following the rules of the road.
Even Panama City—an otherwise modern city in many ways—has deplorable inner-city roads. Outside the city, the Pan-American Highway is decent—though poorly painted and unlit—but any offshoot is as likely to be dirt as it is to be paved. I had never noticed before living in Panama how valuable road reflectors are… especially in the absence of road lights. (FYI, Mexico has both.)
If you have car trouble while on the road, you'll be glad to know that Mexico has a helpful government program called Ángeles Verdes, trucks that police the highways looking for drivers in trouble. Such government initiatives illustrate how well organized the country is; most countries south of the border could never wrangle the oversight to implement a highway safety patrol program.
Lots Of Familiar Brands—And Franchise Opportunities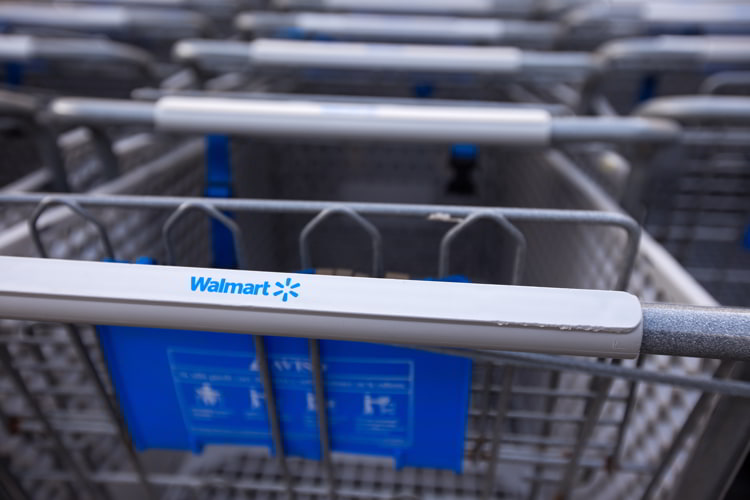 While Panama City has a few imports from the United States, Mexico has more and in greater volumes. Throughout the country you'll find plenty of familiar places to shop and eat: Chili's, 7-Eleven, Jimmy John's Sandwiches, Starbucks, Sears, Walmart, Home Depot, Costco, Sam's Club, and nearly every fast-food joint you could think of…
All are available to you not just as a consumer, but also as a business owner. A franchise is a viable way to earn an income in Mexico.
Mexico is typically thought of as a primo retirement destination—which it is—but plenty of expats here are also making a living and raising families. Many start businesses, including schools, restaurants, bars, real estate services, franchises, and more. Or they work remotely, consulting online for U.S. or European clients.
Already an affordable place to live, Mexico is even more so right now thanks to the current exchange rate between the peso and the U.S. dollar. Coming from Panama (which uses the U.S. dollar) for my recent scouting trip on Mexico's Yucatán coast, I found that my greenbacks went far indeed. I rarely spent more than US$15 on a meal and drinks, even though I was usually eating in tourist hotspots, and decent hotels can be found for less than US$30 a night. Expats tell me that outside the tourist zones you can get a great dinner for US$10.
Medical care in particular is significantly less costly than north of the border, as is the overall cost of living.
Start Your New Life Today, Overseas
A world full of fun, adventure, and profit awaits! Sign up for our free daily e-letter, Overseas Opportunity Letter, and we'll send you a FREE report on the 10 Best Places To Retire In Style Overseas Today
Get By In English While You Brush Up On Your Spanish
English is so widely spoken in Mexico it could be an official language. I don't think I met a single Mexican who didn't speak at least some English—even when I started the conversation in Spanish. Outside the major cities and tourist regions you'd want to know a little Spanish, but you really can get by in English in this country for the most part. While those in the tourism industry in Panama City speak English (again, my longtime home and therefore my first point of comparison), others in the city don't, and outside the city it's rare to find proficient speakers.
Safety is a concern for many when they think of Mexico, but this is a huge country (about three times the size of Texas) and the drug cartels are active only in parts.
And keep in mind that drug cartels are active in parts of the United States, too. No country is 100% crime-free.
The Riviera Maya is one of the country's top lifestyle and retirement options. From Cancún all the way down to Tulum this Caribbean coastline is pleasant and welcoming, with friendly police stationed generously throughout.
Puerto Vallarta, on the country's Pacific coast, is an incredibly safe city and offers a high-quality lifestyle. San Miguel de Allende is a charming, safe, colonial city in the center of the country.
Again, nowhere is 100% crime-free. But if you exercise common sense—don't leave purses open, watches on the beach, doors unlocked, or wave your camera about—you should be fine.
2 Coastlines… And A Whole Lot In the Middle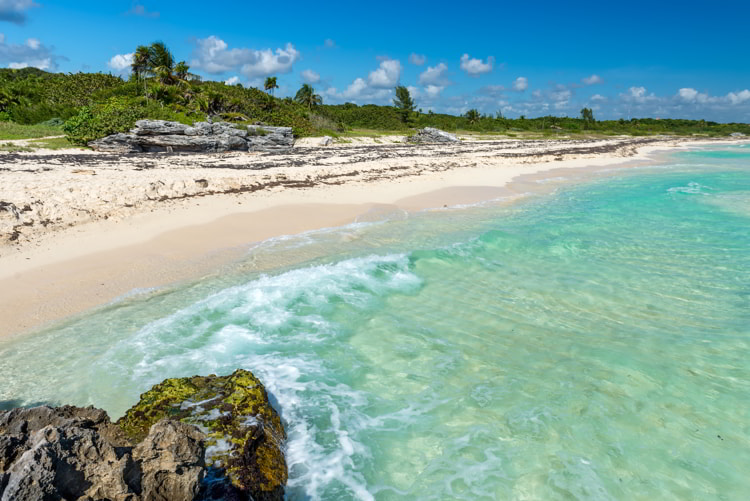 The regional examples I mention above are just a few of our favorite destinations in Mexico. But, as I said, Mexico is a huge country with many different lifestyles on offer. It boasts a geography few other countries in the world can compete with, with extensive coastlines along both the Caribbean and the Pacific, as well as great mountain towns offering low-humidity, temperate-climate options. Whatever climate or lifestyle you're looking for, Mexico's surely got it.
Your cost of living will depend on where in the country you choose to live. Less developed areas are more affordable than well-established expat havens like Puerto Vallarta.
In Tulum, for example, a less developed town on the Riviera Maya, a couple could live well on US$1,500 a month, including rent. The same budget would serve a couple living in the colonial mountain town of San Miguel de Allende. A family of three in Playa del Carmen (a developed beach town about 20 minutes from Tulum) says they spend between US$1,000 and US$1,500 a month.
Only a couple hours' flight from the United States or just a drive across the border, Mexico is an easy choice for Americans. You could move here with a U-Haul, if you wanted.
Canada is a bit farther away; the shortest flight time from Canada to Mexico is just under four hours. Still, this is the closest warm-weather option for Canadians that doesn't have you living under the supervision of Uncle Sam.
Why go farther when everything you want is right next-door?
Kat Kalashian
Editor, LIOS Confidential