Self-sufficiency and self-sustainability seem to overlap, while in fact they do share many of the same ideas, self-sustainability is a little more complex.
Self-sustainability requires a deeper understanding of the environmental, social, economic, and cultural impacts of your decisions. It's a long-term, multi-generational plan of continuing to live a self-sufficient lifestyle.
Self-sustainable living is becoming more popular every day. There are always new videos popping up of families that decided to move off the grid and live a more independent life. This requires decisions such as; power supply, learning how to harness the Sun, wind and water, sustainable home design, farming, permaculture, and aquaculture. Self-sustainability requires the discipline to learn a wide variety of different techniques that, in the end, make your life easier.
How Can I Pursue A Self-Sustainable Lifestyle?
There are a lot of reasons to pursue a self-sufficient and self-sustainable lifestyle. This means having your own sources of food and energy, improving your health and fitness, and gaining freedom from market manipulation. And you can save money, eliminate utility bills, and hedge against inflation.
To get started you need to learn about some of the different options you have and what benefits they provide.
Self-Sustainable Living Techniques
There are so many techniques for self-sustainable living that it would impossible to cover them all. New ones are being invented every day and older techniques are being improved on with new and innovative twists. But let's go over some of the basics so that you can be prepared when the time comes to make a decision.
Sustainable Home Design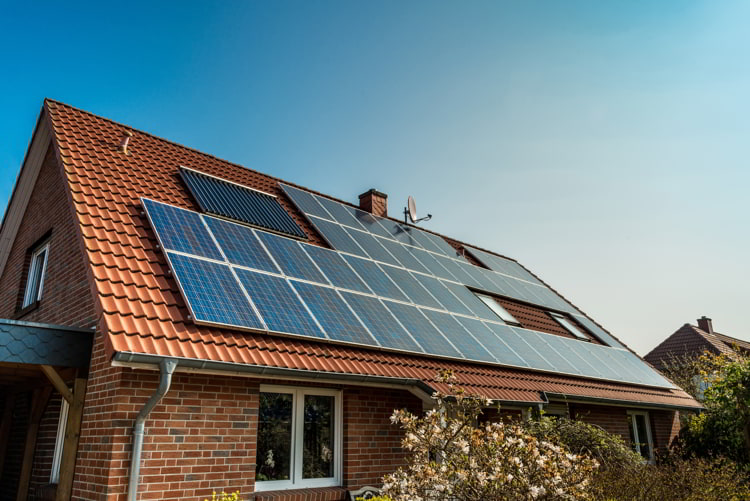 For truly sustainable living your home should fit the environment you live in. Here are some things you should think about when it comes to home design.
Temperature
Solar Orientation
Precipitation
Wind Direction
Vegetation
Topography
For example, if you build your home in the south, you should follow some fundamentals of southern home design. Living in the south is hot, so you will need to think about things such as airflow, insulation, and shading to keep your house cool. You will also need to consider insect control and landscape. Certain plants help with insect control naturally and these vary depending on where you are, you will need to do some research as this will keep you from having to buy toxic chemicals to get the same result.
Permaculture––Living In Harmony With Nature
What does permaculture mean?
The basic idea is to create a system of agriculture that is self-sufficient, requires little to no work to maintain, improves the land, and produces a product (food, wood, fiber, animals) that humans can use.
Relies on smart design and perennial plants and trees.
Isn't That What Agriculture Does Now?
The two main differences between permaculture and traditional agriculture are in design and in succession.
Design: Traditional agriculture involves 10% planning and 90% work. Permaculture involves 90% planning with intelligent design and 10% work to implement the design and then much less work in maintenance.
Succession: This is the idea that an ecosystem will transition through stages of growth and maturation. These transitions can be accelerated by appropriate techniques and interventions.
A good example of the differences can be observed in how fruit trees are grown.
The traditional way is to plant an orchard of fruit trees, all of the same species (apple), and often the same variety (Golden Delicious).
To maintain this, you have to fertilize, irrigate, and spray chemicals often to prevent the fruit from being eaten by bugs or killed by disease.
In permaculture, one apple tree is planted with one plum, one pear, one hazelnut, one peach, five gooseberries, ten blackberries, ten blueberries, and dozens of non-fruit plants that return nitrogen and minerals and mulch to the soil and produce flowers and nectar that attract beneficial predatory insects and birds that eat the bugs that prey on our fruit.
Irrigation and chemicals and work are greatly reduced. Some fruit losses occur but the total yield is much higher than the loss to pests when compared to the monoculture orchard.
Off-The-Grid––Wind, Solar, And Water Power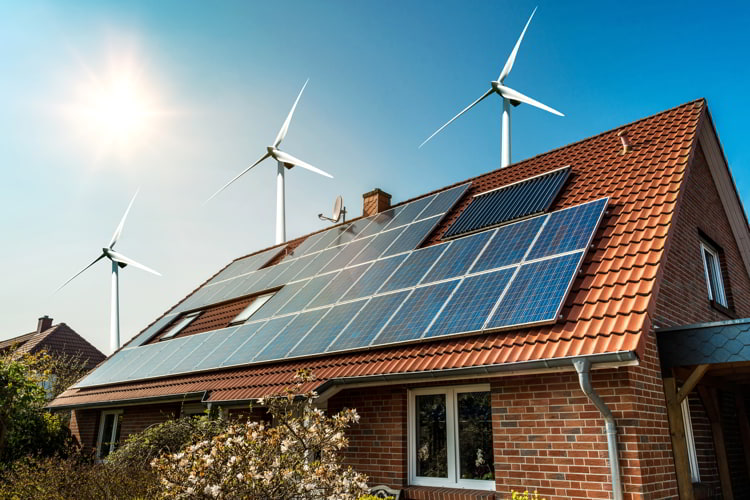 Without a doubt, energy costs are going up all the time and quickly. While things like solar power, wind, and water are a large investment, it actually comes out cheaper in the long run. If you decide to go for solar power, you will need to find out how many solar panels you will need to cover the energy consumption in your house. You will also need to figure out how to store any additional energy for a rainy day.
Speaking of rainy days, another important factor to consider is the amount of rainfall where you live. If you live in the right place it may be very beneficial to put systems in place to gather rainwater.
Likewise, if you live in a place with a lot of wind then you could consider installing a wind turbine and harnessing the power of the wind. This can generate a lot of excess energy and some people have reported getting a kickback from the electric company for the power they provide. So, instead of paying the electric company, the electric company pays them.
And There's Much More
What we have covered is just the basics of what can be done towards a self-sustainable life. There are a lot of other things you can do; it just depends on you.
Here's a few more examples:
Hydroponics
Aquaponics
Aeroponics
Food storage: canning, pickling, curing, smoking, drying
Food forestry
Brewing and distilling
Livestock
Insect keeping
Natural remedies
Aquaculture
Poultry
With all these examples, it's a matter of learning and doing the majority of the work beforehand so that your life truly becomes self-sufficient and self-sustainable.