Just a little over two days from now, we kick off our Live and Invest in the Dominican Republic Virtual Conference.
If you're dreaming of the good life in the Caribbean and you haven't yet reserved your place at this event, this week is the time to do it.
I recently told you about how Bill and Anne Piatt found their paradise in Las Terrenas—the Samaná Peninsula beach town that's been drawing European expats for decades.
This is a truly unique community (one that a growing number of Americans is falling for) where each nationality brings its own flavor to town and provides an eclectic mix that's not typical of a Caribbean island. (Expats in town complain that, no matter how long they stay, they'll never have time to check out all the tempting restaurant and café options on offer.)
It helps that property prices, too, are not typical for this part of the world…
Prices start below US$100,000 for apartments. You'll find plenty of villas near the beach around the US$250,000 mark. And even the biggest dream mansions are a fraction of the usual multimillion-dollar price tag of the Caribbean.
You've probably heard more about Las Terrenas from us these past few years, but Santo Domingo is also drawing its fair share of expats. And, if you're a city person at heart—and would appreciate more entertainment and fine-dining options—Santo Domingo is worth a closer look…
Charles and Katherine Fritz from South Carolina chose this city as the base for their new adventure overseas.
"For only US$660 per month, we have a huge, three-bedroom, four-and-a-half-bath, seventh-floor apartment with beautiful marble floors, crown molding, and wonderful woodwork, as well as a balcony view of the Caribbean," says Charles. "We enjoy the sea breezes from our comfortable Dominican rocking chairs every day.
"We have no need for a car, as public transportation and taxi services are readily available and quite affordable.
"If your dream is a quiet, relaxing Caribbean lifestyle, Santo Domingo is probably not the best option, but the DR does offer many great beach and mountain locations where you could escape the world."
Beaches are, of course, still the main draw for most visitors to the island. But, for someone with a longer-term stay in mind, here are nine other things to love about the Dominican Republic: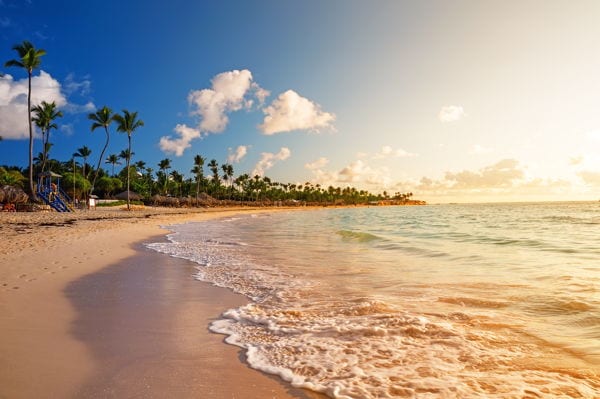 Here, you have summer temperatures and sunshine year-round (average temperatures are between 73 and 87 degrees), but, with the Caribbean breeze, it doesn't feel intensely hot.
Forget your idea of Caribbean prices. You can live well here on just US$1,355 a month (including many luxuries that you would have to do without on this same budget back home). Weekly food shopping for two is about US$120—including grocery items and delicious fresh fish, fruit, and vegetables.
3. The best of nature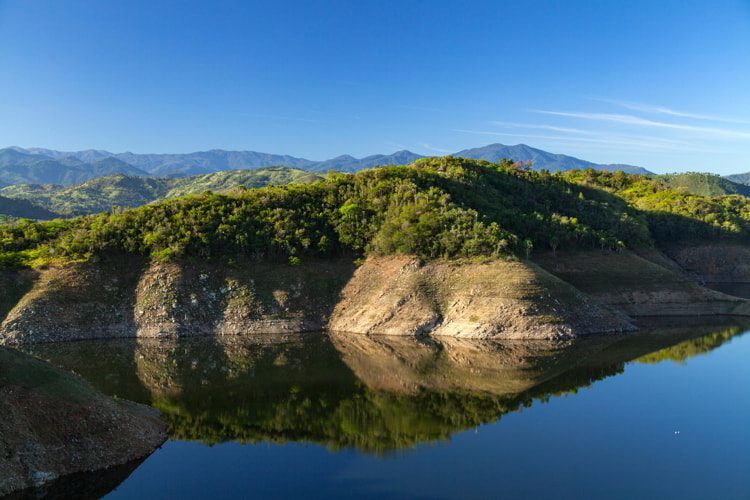 Apart from the white sand, swaying palms, and turquoise waters that we all expect from the Caribbean, the Dominican Republic is also home to lush forest, mountains, waterfalls, coral reefs, as well as rare bird species… and it's a favorite stopping-off point for migrating humpback whales from January through March (they can often be seen from the shores of Samaná Bay).
4. Truly friendly people
The locals here aren't just welcoming of new people—they go out of their way to help. Around the town of Las Terrenas, you'll find many European expats that have been living there for decades… and a growing number of U.S. expats. Its strong community spirit is what entices people to stay.
Expats in the DR highly rate the personal treatment they receive by medical professionals. We know one expat who's saving US$72,000 a year on his health bills thanks to free treatment at his hospital in Santo Domingo.
6. Cosmopolitan capital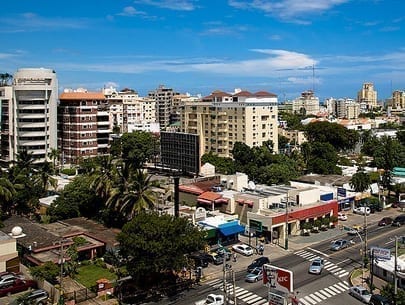 Apart from the natural wonders of the Dominican Republic, you have the city of Santo Domingo at your disposal. The oldest settlement in the New World, it has plenty of history and culture, diverse dining options, entertainment, and shopping.
Once you can prove a minimum monthly income of US$1,500 (plus US$250 for any additional dependents), you can qualify for provisional residency in as little as 45 days.
8. Generous tax breaks
Acquiring provisional residency immediately offers you many great tax benefits—including tax-free receipt of your pension income and a 50% reduction on your property tax. Of course, lowering your personal tax bill means you have more disposable income to enjoy your new Caribbean lifestyle.
9. Your dream home at a fraction the cost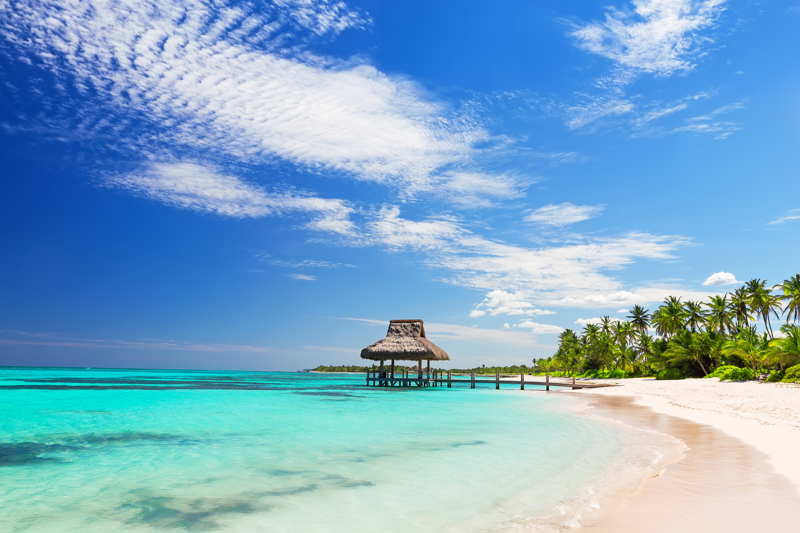 It's hard to think of anywhere in the Caribbean that matches the opportunities here to build or buy your dream home—with stunning views, in an uncrowded location—at such unbeatable value. You can still buy an apartment for under US$100,000… while a villa at the beach can be yours from US$250,000.
Aug. 18–20 is your opportunity to explore all your lifestyle options in this beautiful, welcoming country.
Once again, we've lined up a team of expats who'll tell you their own stories… and all about the pros and pitfalls (there are always some) of living here day to day.
Our legal and real estate experts will walk you through the processes involved in qualifying for residency and citizenship… and buying a home in the Dominican Republic. And, we'll cover health care and insurance, getting to grips with Spanish, how to open a bank account, opportunities for volunteering, and much more…
If your idea of paradise is all about white sand, lapping azure water, and swaying palm trees, you owe it to yourself to see what the Dominican Republic has to offer.
Sincerely,



Kathleen Peddicord
Founding Publisher, Overseas Opportunity Letter