Diocletian was on to something.Croatia the world's first overseas retirement haven. The region's history is one of its greatest appeals. You don't travel far in this part of the world without stumbling upon something ancient. But I'd say that Croatia's biggest draw right now is its vision for its future. On our most recent visit, Lief and I both had the same reaction… This is a country on the up.
After more than two decades as emperor of Rome, during which time he'd put down all manner of threats to bring the Roman Empire back from the brink of collapse and create a lasting peace, he decided, in May 305, that he'd had enough. Diocletian was worn out waging war and managing political squabbles and became the first Roman emperor to abdicate the position voluntarily. He'd prepared for the day. Diocletian built a 50,000-square-foot palace for himself on the glorious Dalmatian coast overlooking the Adriatic Sea. Here he lived out his days tending to his gardens and enjoying the views. Diocletian's palace forms the core of the modern-day city of Split… Making
Croatia As A Perfect Vacationing Spot
Since joining the EU in 2013, Croatia has put the financial advantages of that status to good use, investing in highways, bridges, and tunnels through her mountains of white stone. Europe get in their cars and head south… to the beach. Beach is one thing Croatia has in spades. So, this country's long Adriatic coastline is magnificent. What's more, Croatia enjoys more days of sunshine annually than any country in Continental Europe. So, when Europeans on the Continent set out on their beach holidays, Croatia is one of the destinations they target. Traveling in Croatia you'll see license plates from Germany, Switzerland, Slovenia, Slovakia, Hungary, Austria, Italy…
Everywhere is easier to get to… and now there's more to do when you arrive… more restaurants, more wineries, more art galleries… Every August, Europe hits the road. Everyone in this part of the world gets four weeks' vacation each year, and, typically, they take it in one go, over the month of August. But, those in Northern, Central, and Eastern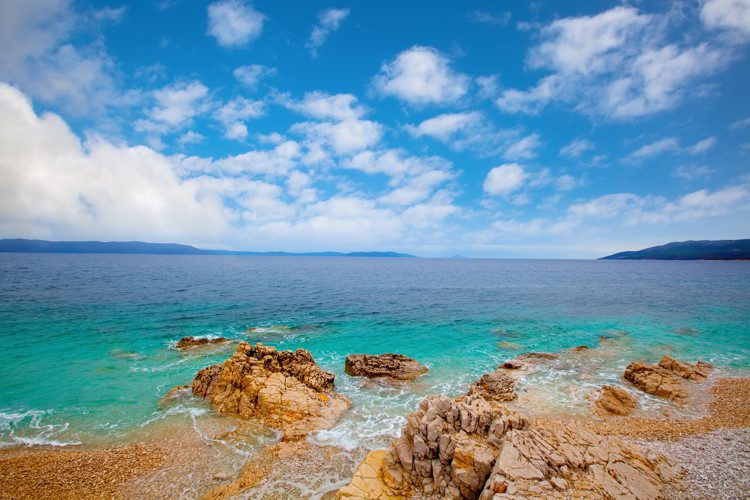 The Italians have sunny beaches of their own, of course, but those over in Croatia can be more affordable. We like to base ourselves in the harbor town of Porec. The staff at the hotel where we stay can't understand our lack of interest in their instructions for where to catch the ferry out to the island or how to get fresh beach towels each morning. Meanwhile, all of our fellow guests are holiday-makers. They've come to Croatia for the sun and the sea. Every morning they set out with their mats and umbrellas, bound for the beach.
Start Your New Life Today, Overseas
A world full of fun, adventure, and profit awaits! Sign up for our free daily e-letter, Overseas Opportunity Letter, and we'll send you a FREE report on the 10 Best Places To Retire In Style Overseas Today
Lief and I, meantime, head for
the
hills… to Istria,
the
wonderland that tourists are only just beginning to discover. If you've any romance in your soul, I defy you not to fall in love with this part of this country.
The
ancient Romans called it
Terra Magica
,
the
Magic Land.
In 2005, when we arrived in Croatia for the first time and set our eyes upon Istria, this delightful land of olive trees, grape vines, and sunflowers captured our hearts and our imaginations. We decided we wanted to stake a small claim in this place at a turning point in its history.
We placed a bet, way back then, on the future of Croatia, a country with an extraordinarily troubled and complicated past and an extremely open-minded, forward-looking population. Returning now, 18 years older, we appreciate what this corner of our globe has to offer more than ever. The Istrian Peninsula serves up some of the most enchanting scenery on this planet. The land rises up to embrace you. Everywhere you look, something nice is growing—olives, grapes, figs, tomatoes, pumpkins, blackberries, wildflowers…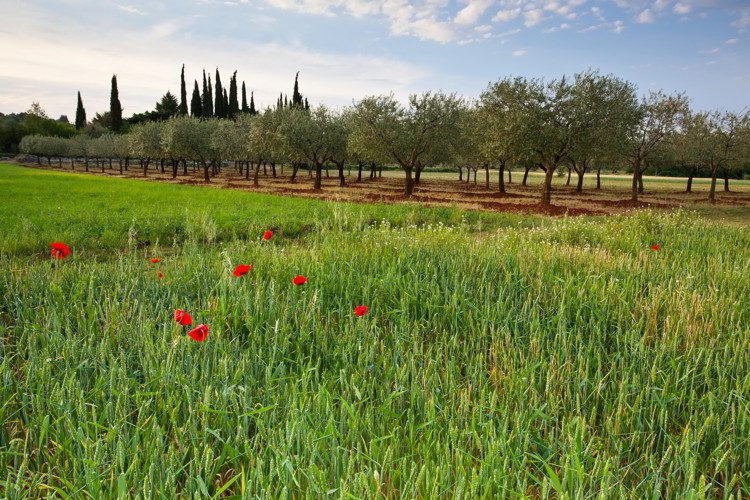 Even the buildings seem to be of the earth, built of its white stone and red clay.

Kathleen Peddicord Founding Publisher, Overseas Opportunity Letter
In some parts of the world, Nature outdoes herself. In others, what man has built is impressive. In Istria, Nature and mankind have worked together over centuries, starting with the Romans, to create a land of delights you have to see to appreciate. One rainy morning 18 years ago, Lief and I found one 200-year-old white stone house that we liked in particular, perched as it was on a mountainside above a long valley of olive trees and grape vines. After that, we made an offer to the Istrian owner and agreed the terms with a handshake. The seller sealed the deal by making a gift to us of lavender oil his wife had bottled. Then we returned to our lives and got distracted. At last, it's time to refocus. That old farmhouse is being restored as you read this. We're hoping to enjoy our first family holiday in Istria next year. Lief and I prefer the path less traveled. Again, in Istria, it seems that prejudice is paying off. Until next time,