The Dominican Republic is a Caribbean paradise, with islands and endless white sand beaches, turquoise sea, corals, humpback whales, jungles, caves, lagoons, and mountains that include the highest peak in the Caribbean. Here you can find extreme profound history, vivid culture, natural wonders, and charming residents.
Here's a list of things you should know if you are interested in visiting or retiring in the Dominican Republic (DR).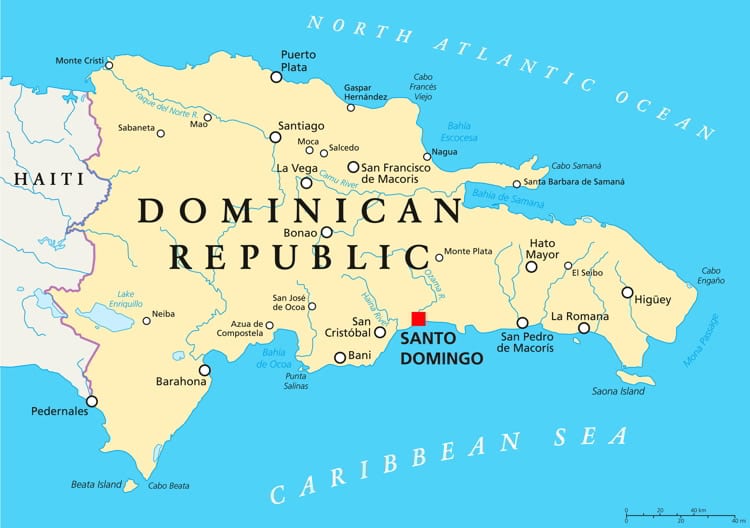 It's on the eastern side of the island of Hispaniola, which shares its territory with Haiti. The entire island is the second largest island in the Greater Antilles, and second largest Caribbean country after Cuba. Pico Duarte is the highest peak in the Caribbean at 10,164 ft high (3,098 meters).
The island was one of the destinations in Christopher Columbus's first excursion through the Americas in 1492. Santo Domingo, the first capital of continental America, was founded on August 5, 1498, as the first Spanish city in the "New World", and the first headquarter of the Spanish colonial government.Santo Domingo is also home to the first university, hospital, and cathedral in America. The first stone of the cathedral was placed in 1514 by Diego Columbus, son of Christopher Columbus. You can visit the original buildings which have been restored for visitors in the Zona Colonial in Santo Domingo.
2. The Official Language In the DR is Spanish
The official language is Spanish. You'll find people in certain tourist zones who speak English, Italian, German, and French, as this country is constantly receiving tourists from the United States and Europe. If you decide to go inland, or away from the tourist zones you'll need to learn at least a bit of Spanish to help you get by.
3. Currency Exchange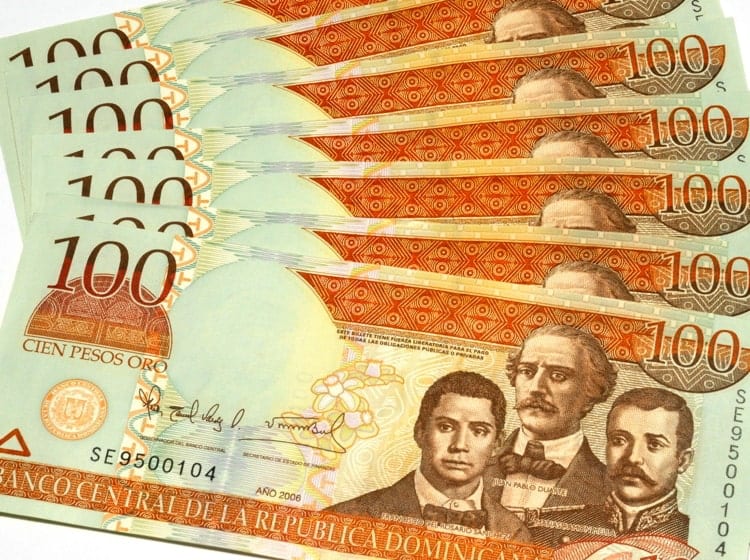 The Dominican Republic's official currency is the Dominican peso. This currency fluctuates so you can check the latest currency exchange here. You can exchange currency at any bank or hotel, though hotels usually charge an exchange fee. Most businesses and restaurants accept nearly all major credit and debit cards. Keep a small amount of American dollars for any emergency.
4. Crime and Safety
The DR in general, but specially in the capital Santo Domingo, is relatively safe. You must be prudent as you're a foreigner in this country, so don't go out wearing flashy jewelry and fancy items, don't walk around isolated and dark streets by yourself, lock your doors, etc. Take care of your documents, when you go out, and for safety bring a copy of your passport and leave the original in the safety of your room.
5. Dominican Hour
As you'll find throughout Latin America, the pace of life here is laid-back, relaxed, and no rush. People know how to live stress-free and if that means running late, so be it.
6. It's a Beach Paradise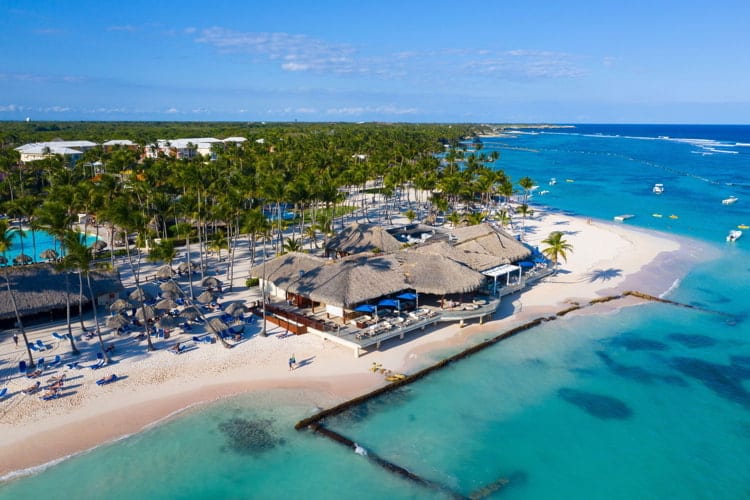 Punta Cana is one of many fine sand and turquoise water beaches in the Dominican Republic, but not the only one. One of the most famous beaches beside Punta Cana is Playa Bávaro, which is declared by UNESCO as one of the best beaches in the world. Two others worth your time are Playa Blanca and Playa Juanillo. There are no private beaches by law, hotels may close the beach by their property, but you can walk along the shore with no problem. The prime time to visit is between December and February and you may want to avoid hurricane season between June and November. Any other time besides hurricane season, the weather is pleasant, you'll feel less humidity, and the nights are warm.
7. Rhythm Everywhere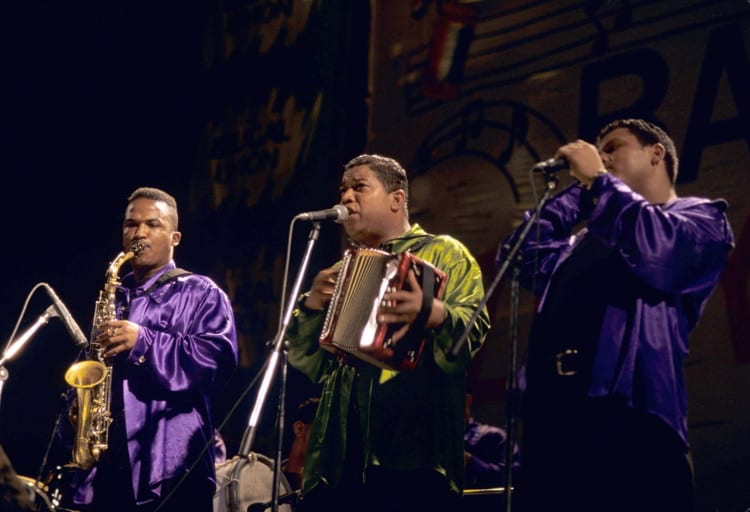 The Dominican Republic is a nation full of rhythm. The DR is attributed for the development and creation of bachata and merengue. Merengue is rhythm dance music at a fast pace, and bachata is a style of music and dance that originated in the marginal fields and neighborhoods which has become popular in recent years. Wherever you go, a bar, a restaurant, or even the beach, people are guaranteed to be dancing to the rhythm of their roots. Be ready to let your body loose and join the dance.
8. The Bible In The Flag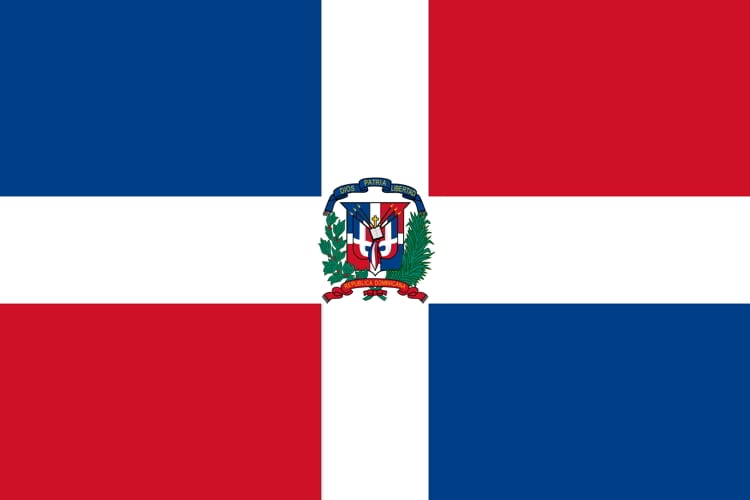 Religion has been a major part of the DR's history, and remarkably, the Dominican flag is the only flag that has a bible in it. Approved in 1844, it's one of the oldest flags in the world. The bible sits behind a white cross, symbolizing God's protection over the nation. The DR shield is the only in the world with a bible open in the middle surrounded by olive branches and a palm branch. Its motto is "God, Homeland, Liberty."
9. Mixed Gastronomy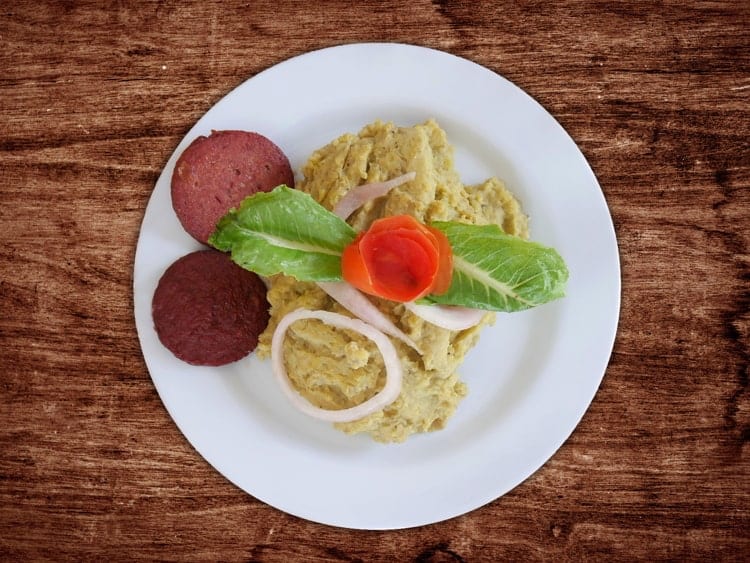 DR gastronomy is creole, an eclectic mix ofTaína, Spanish, and African cuisines. A typical breakfast ismangú, boiled green plantain puree and eggs. They eat mostly rice, meat (either beef, pork or chicken), beans, and salad. Some of their most popular dishes are:
mofongo, there are several ways to eat it, but the most traditional is made with fried plantains, pork and garlic;
sancocho, a stew with different meats and vegetables;
asopao, a thick stew of vegetables, rice, chicken or seafood;
dishes with fish and seafood sheet cakes (very similar to tamales); and
for dessert, beans with sweetmajarete, a kind of flan made with sweet corn and coconut, sprinkled with cinnamon and nutmeg.
The main ingredients of this cuisine are yucca, rice, and plantain, ever present in almost every meal. Drinks such asMamajuana, is local and a must try. It's made with rum, honey, and a variety of local leaves. The Dominican Republic is known as the breadbasket of the Caribbean, as everything that's cultivated and harvested from the earth is used to cook almost everything for breakfast, lunch and dinner.
10. Avoid The Overpriced Pharmacy
Bring a small first aid kit with all the medications you take daily. Add pain relievers, sunscreen, anything to treat stomach issues, mosquito spray, and antihistamines if you need them. Avoid any water that's not from a bottle. Keep in mind that dengue and malaria are diseases spread by mosquitoes and even though there's low incident, it's important to be aware.
The DR's public health care system is lower than US standards, and although it has improved in recent years, it is still recommended to use a private hospital. There are modern and well-equipped hospitals and clinics open 24 hours a day in Santo Domingo and Santiago.
12. You Can't Miss These Three Things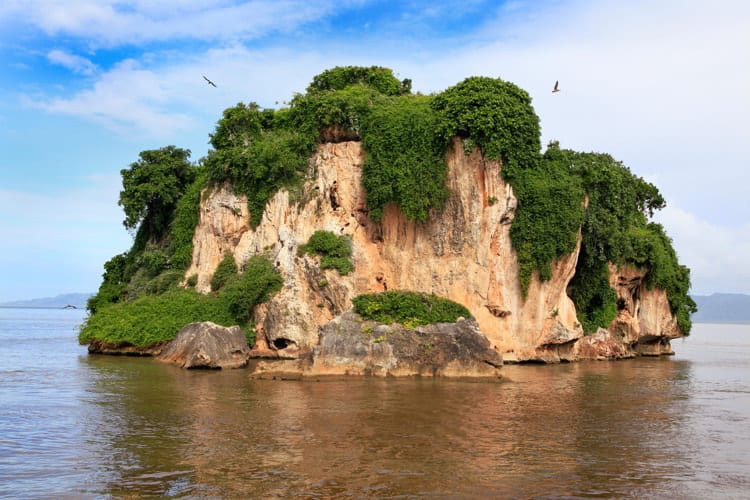 On your trip to the Dominican Republic, you cannot miss LosHaitisesNational Park, which allows you to see what Punta Cana was like before the tourist explosion;Saona Island, with beautiful beaches and mangroves; and be sure to visit the capital, Santo Domingo, the first Spanish colonial city in America.
13. Baseball Is The National Sport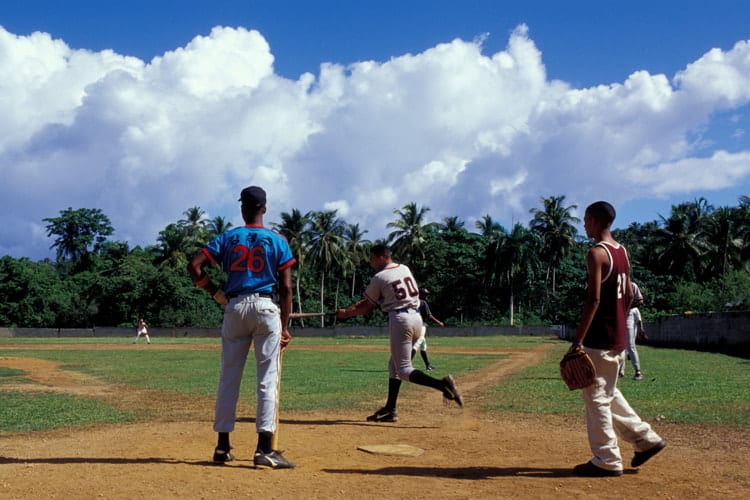 This is a sport practiced almost year-round thanks to the good weather. Some of the best players in world history come from this island, such as Manny Ramirez, Sammy Sosa, Julian Javier, Ricardo Cart, among others. Juan Marichal and Pedro Martinez are both part of the National Baseball Hall of Fame in the United States.
14. Artisanal Souvenirs from Dominican Republic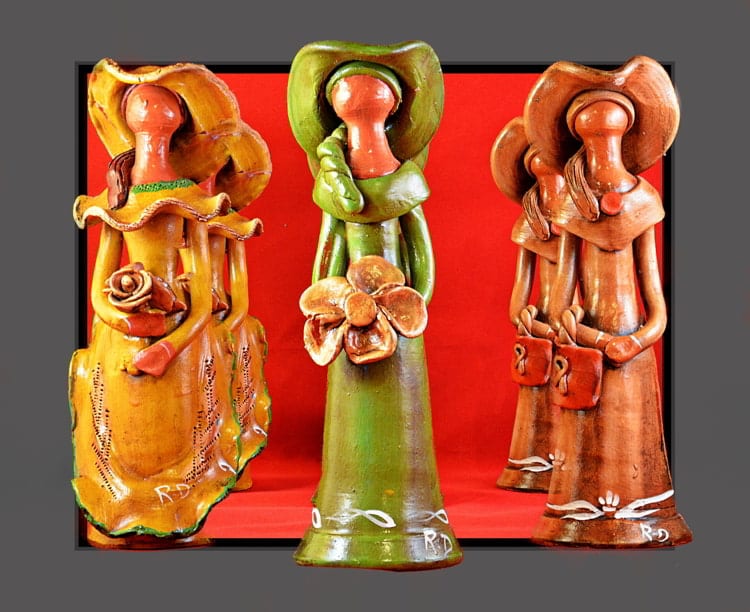 When shopping, the best place to find souvenirs and artisanal handcrafts with a local seal showing authenticity will be at the stands close to the hotels. The most traditional souvenirs are mahogany and guano rockers, faceless dolls, rum, cigars, coffee, cacao, mamajuana, artisanal handmade jewelry, silver jewelry, and semi-precious stones such as amber, larimar, and coral.
Larimar is the typical stone of the DR and it varies in color including white, light blue, light green and blue. Coin collectors can find those carried by the sunken Spanish ships in colonial times. People tend to bargain, but it's best to do it kindly as the initial value is far superior to the real value.
15. The Amber Museum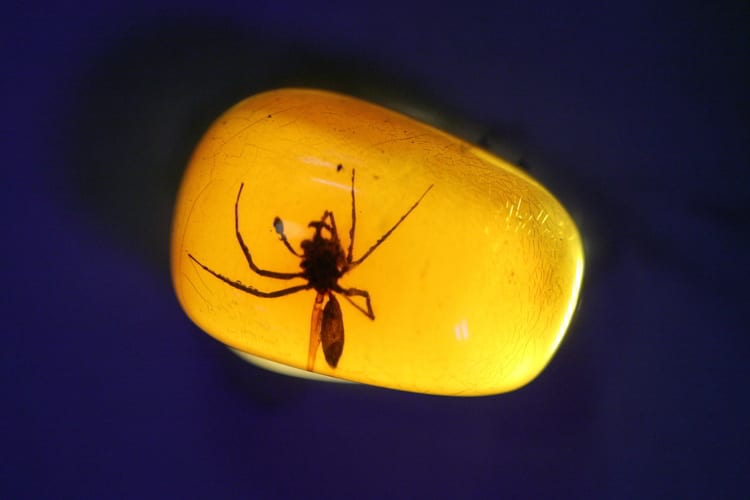 There's an Amber Museum in Puerto Plata where you can find the famous amber stone that encapsulates a prehistoric mosquito inside. This egg was made famous in the first Jurassic Park movie. Amber is a resin from the fossil of a tree found in only a few places in the world.
16. Flora and Fauna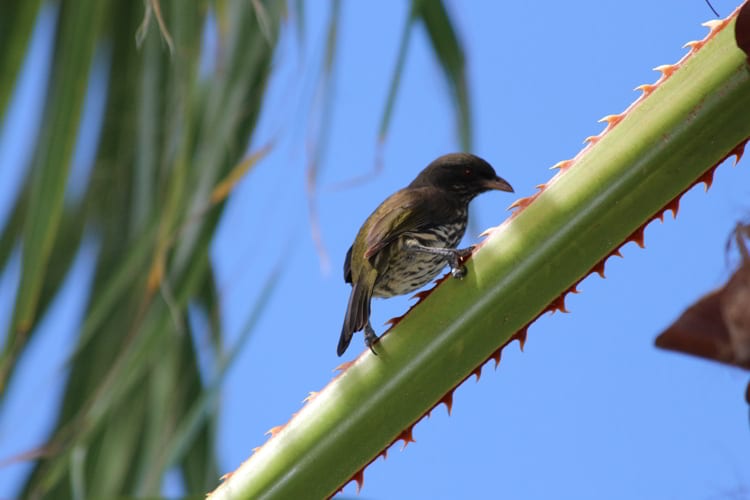 Many species thrive on this island and there are 7,000 fauna and 6,000 flora species. The national flower is theBayahiberose, a pink cactus flower, and the national tree is mahogany. The national bird is thecigua palmeraor "Dulus dominicus." There are reptiles and amphibians, including crocodiles and iguanas. Every year,SamanáBay gets visited by the humpback whales that flock here to mate and give birth in warm waters.